For anyone that is living in a city apartment, having a balcony, no matter how small, is a luxury that most residents would kill for. With limited green spaces and areas to get out into the fresh air in urban areas, a balcony is a welcome oasis for anyone lucky enough to have one.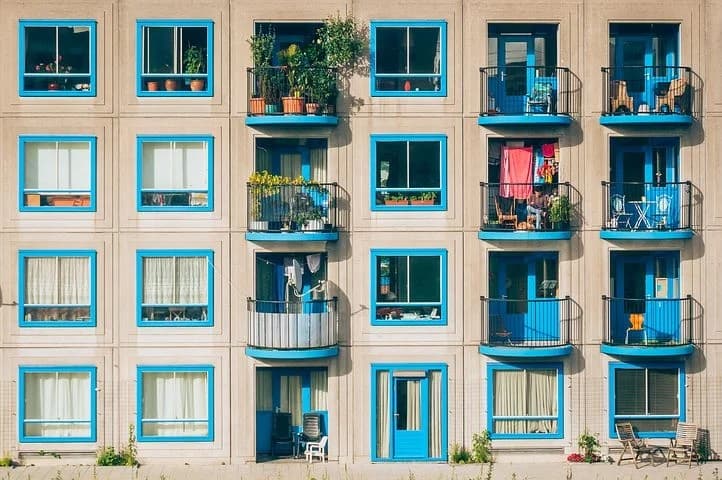 Using innovative furnishings, a few natural elements, and some cozy touches, you can make your small balcony your favorite place to hang out. You can look forward to sitting in relaxation on your charming balcony in no time at all.
You can take a look at some weather and sun protection options at www.cityseamlesspatiocovers.com and follow our other easy tips to help you get the most out of your small balcony.
Multi-Purpose Furniture
When you are short on square footage, you need to get creative with your balcony furniture. Choose benches or ottomans that can be used as seating and as additional storage. A small bistro table is all you need to be able to enjoy your morning coffee or evening cocktail in comfort.
Privacy Screen
Your neighbors' balcony may seem a bit too close for comfort in an apartment complex. You can put up a privacy screen by using roll down blinds or wooden trellis. Your trellis can also be used to plant or hang greenery, allowing you to bring a more natural and tropical feel to your space.
Use All Surfaces
Your balcony space is not limited to the size of your floor. Get creative with hanging shelves, art, and plants. You can even mount a table to the wall to save on floor space. Take a look at some of the unique shelves and planters that are designed to go right on your balcony railing.
Add Color
To create a truly unique space on your small balcony, you should try playing around with a bit of color. No one wants to relax in a drab and colorless space. Throw down a few brightly colored outdoor rugs or add a few shocks of color with your choice of pillows and throw blankets.
Flooring
Your balcony is likely made of rough and uncomfortable concrete or stone, which doesn't feel great on your feet. You can add an outdoor carpet or artificial turf surface to give your floor a better and more homey feel. Make sure that your chosen rugs are rated for outdoor use so that they can stand up to moisture and weather without getting ruined.
Lighting
To add some warmth and practicality to your small balcony space you need to light it up. String some fairy lights for a charming look and feel or add a few candles to bring a glow to your evening. Try to avoid harsh overhead lighting. Instead, focus your light where you need it with a small table lamp or strategically placed solar lanterns.
If you are lucky enough to have even a small balcony in your apartment you should do everything that you can to take advantage of that space. Extend your living area to the outside where you can enjoy the fresh air and the view in relaxing comfort.