When it comes to home relaxation, you can't go wrong with a balcony. It's a great place to have a cup of coffee or tea, read a book, get some air, catch some sunlight, or just take a rest. In some ways, whatever it is you like to do to relax, it can feel more special if done on the balcony.
However, certain activities will be difficult to do without choosing the right balcony furniture. Just imagine how uncomfortable it would be to sit on the floor or to have breakfast without a table. The balcony is still a part of your home, so you need to decorate and furnish it to make it a practical and enticing place to spend time in.
The balcony is an area that's partially exposed to the elements, so you can't just use indoor furniture. Instead, it's better to pick chairs, tables, light fixtures, and decorations made for the area. But it can be difficult to identify types of furniture perfect for the balcony without the proper knowledge. Thankfully, the information below can search for balcony furniture a breeze.
Stick to Low Maintenance Outdoor Furniture
As mentioned, balcony furniture should be able to take outdoor elements. The best kinds of furniture to get are garden furniture, such as the ones you can find on Furniture Maxi. This is because they're meant to be used outdoors, so they're sturdier, more resistant to wear, tear, and water. Imagine placing a velvet chair on your balcony. It might look good for a few days, but once it's exposed to extreme sunlight, rain, and dust, it's going to end up stained and worn down. On the other hand, garden furniture can take the elements. They might get dusty or dirty from time to time, but they're low maintenance and easy to clean.
Choose Rattan Furniture
Rattan used to be popular around the 1970s, but it has recently made a comeback. Its returning popularity is probably in line with the bohemian interior design trend in many home sport today. The airy, light, and neutral style of bohemian interior design is a perfect match for balconies because of how it's already exposed to sunlight. And if you think about it, it's easy to imagine a balcony furnished with rattan bistro sets.
You won't have to worry about rattan furniture coming in an outdated 1970's design because many of them have adapted to suit more modern tastes. Decorate with a macrame and freshen it up with some plants, and you've got a boho-chic balcony.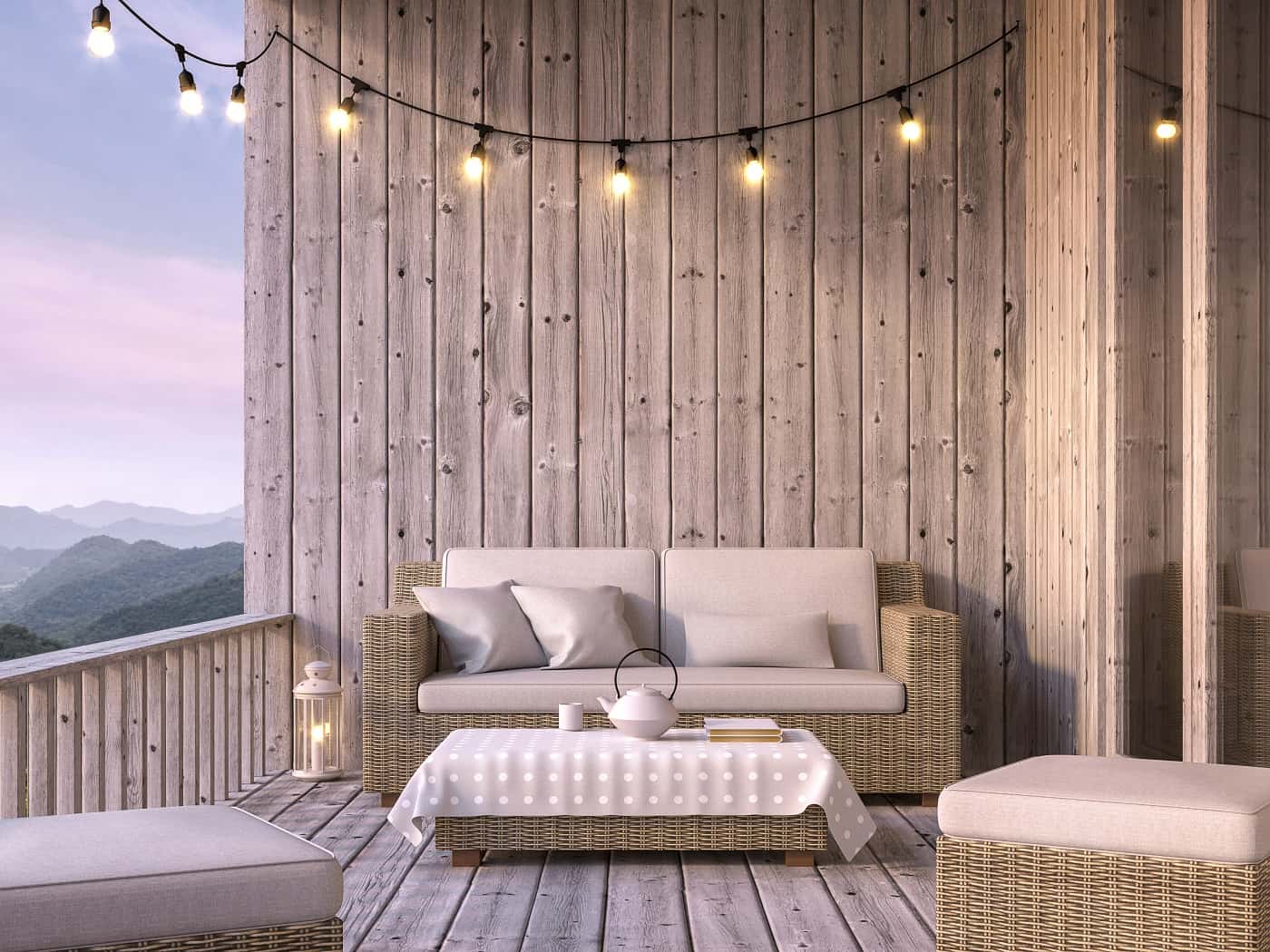 Invest in Quality
When it comes to buying any furniture, or spending your money in general, make sure that you're investing in something that's excellently made. This is especially true in balcony furniture. You already know that it'll be exposed to all kinds of weather conditions, so the likelihood of it getting damaged is higher than the other types of furniture. Face it, regardless of how careful you're with your balcony furniture. The weather isn't going to hold back for you. Instead of trying to control the weather, just invest in high-quality balcony furniture. Remember that just because something is expensive doesn't mean it has a high quality. Do your research on the brands, listen to reviews or recommendations, and find out more about the materials.
Adjust to The Architectural Design
Another way for you to pick the right furniture is to match it with the balcony's architectural design or the entire home. For instance, a French balcony has a more romantic style, and it's characterized by its gorgeous and intricate metalwork. For this type of balcony, try to match it with metal furniture that either has simple lines or mimics the detailed swirls and patterns of the balcony. Add some flowering shrubs, romantic lanterns, and fairy lights, and you've got a French balcony perfect for afternoon tea.
Another great style to use as inspiration is a rustic balcony. A wooden folding table and two chairs might be simply looking, but it does have its charm. Using simple wooden furniture would be great, especially if you want to dress up a small balcony. But remember to stick to wooden furniture that is treated to handle outdoor elements. You can always add some crates of flowers or a small herb garden for color and function.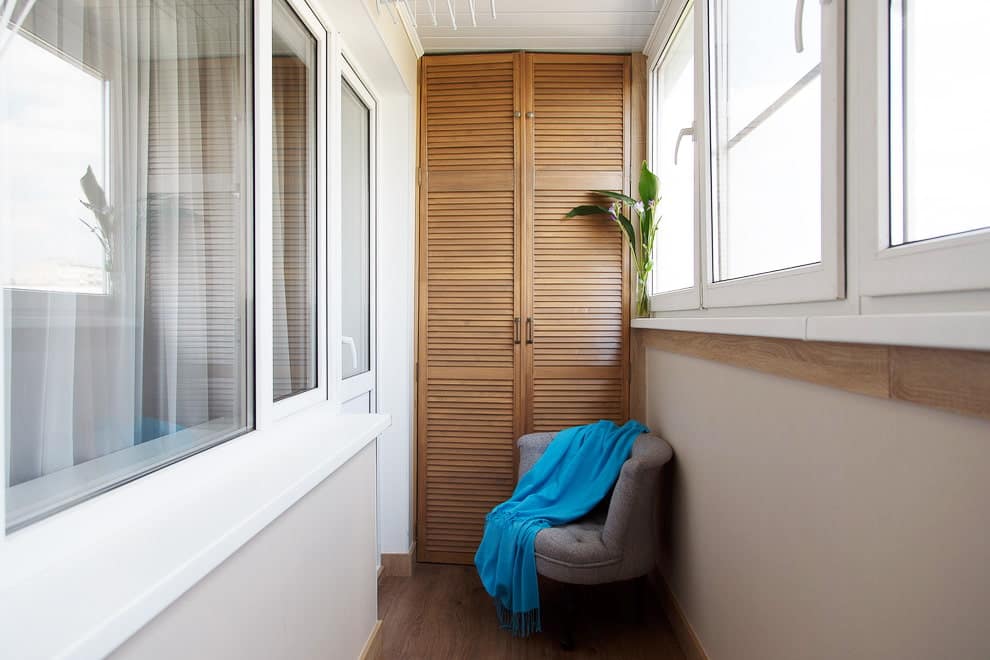 But remember that there are different kinds of architectural designs, but some are more forgiving when it comes to interior design. Modern and minimalist designs are excellent options to go for no matter what architectural style your home has.
Conclusion
All in all, balconies are nice areas but tricky to decorate because you have to factor in how the weather can damage furniture. Simply look for garden furniture, metal furniture, or rattan furniture to make sure they're made to be placed in a semi-outdoor area. If you need any cushioning, make sure that they're made for the outdoors, and they're not a headache to clean up. But most of all, don't be afraid to be creative and express yourself since it's your balcony.