Are you trying to upgrade your home to make it have a more bohemian and artistic feel? The bohemian style is bold, unconventional, and definitely makes homes and apartments stand out for their artistic flavor and style.
Contents:
What is the meaning of boho anyway? Simply put, it's short for bohemian as you can probably tell. In the past, this term referred to Gypsies or other traveling bands of people near the Czech Republic.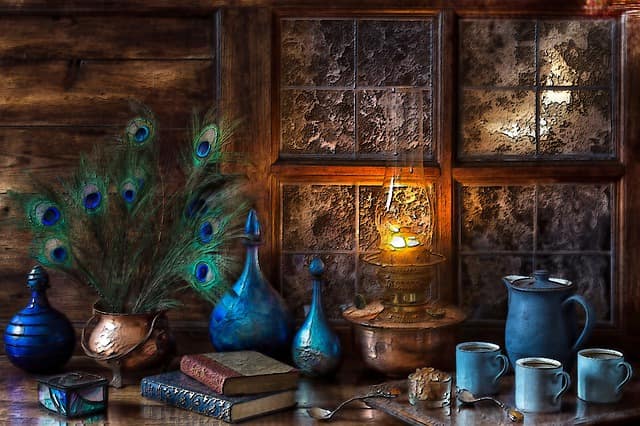 Obviously, the word has evolved throughout the years. It now encapsulates writers, musicians, artists, and others who are typically poor and tend to lead a nomadic life traveling through Greenwich Village, Paris, and other European cities.
Once again, the term has evolved even further. The meaning of bohemian tends to indicate a particular aesthetic style that you might crave while attempting to find your new apartment. The free-spirited people mentioned above have definitely influenced the style and appeal of boho chic.
To give your home a more boho feel, please incorporate the following suggestions that we are about to share with you below. Before long, you'll really fall in love with your bohemian digs and lifestyle.
Tip #1: Feel Free to Mix Colors and Patterns to Your Heart's Desire
Developing your own bohemian style is all about mixing and matching colors like a true professional. The best way to match the boho-chic style is to use lots of different patterns and colors and really mix them up because believe it or not, they will all go together.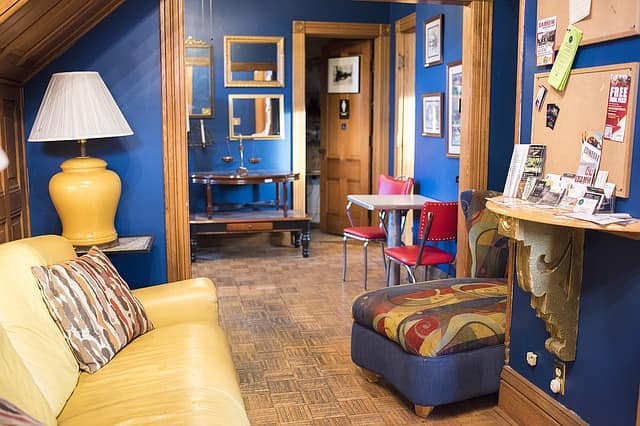 Consider mixing up patterns like ethnic prints, tribal patterns, paisleys, and florals for your throw pillows, throw rugs, blankets, and upholstery. Believe it or not, using geometric patterns is also an excellent option as well. And you mix them all up with colors like rusty orange, cognac, mustard yellow, and olive green.
The combination of all of these colors and patterns tend to really go well together. And they create a wonderful bohemian chic style that you, your friends, and family members are bound to love.
You do not have to limit this style to your home though. You can use the same mixing and matching of colors and patterns in your office space as well. The overall feeling creates a measure of energy, style, and comfort for everyone.
Tip #2: Use Finishes of the Rustic and Natural Varieties
In the 60s and 70s, the bohemian chic style experienced a happy influence that doesn't seem like it's going to disappear anytime soon. In fact, it's the hippies that started using accessories made from natural and raw materials like rattan, wood, sisal, and hemp.
Yes, these materials were used for things like macramé plant hooks, woven wall adornments, leather footstools, ornamental ladders, and spacious area rugs. These natural textures really make this style stand out and shine.
But they aren't the only things that have added to the boho-chic style. In fact, you'll find many of these natural elements mixed in with floor lamps made of metal, metal Buddhas, and other shiny elements of a natural variety.
Tip #3: Global Accents Are the Way to Go
Bohemian culture represents wandering artists and it has a tendency to celebrate these exciting individuals. Many of the boho accessories in the home should have a global atmosphere to them if you want your space to feel inspired by bohemian chic.
That's why every amazing boho style home or apartment should have plenty of Indian tribal prints, Buddhist statues, Ming style vases and urns, and Moroccan lanterns. By mixing these various styles, you'll create a global look and feel that will give the eclectic and ethnic vibe that you're attempting to present.
If you happen to travel around a lot, you can find exciting ethnic-oriented souvenirs that you can use to fill up your home. These authentic pieces will not only make your home look absolutely stunning, but they will give you the boho look that you truly desire.
On the other hand, if jet-setting around the world isn't your forte, you can get many global accents at retailers like World Market and Pier 1 Imports. So consider adding these global accents and other vintage pieces to really make your home look and feel bohemian and absolutely stand out.
Final Thoughts
As you can see, it's definitely possible to make your home have the look and feel of boho-chic living space. Just use the tips that we shared above and you'll have no trouble pulling off this amazing and gorgeous style.
Your friends and family members will absolutely love the way you've decorated your home and before long your place will be the talk of the town. Without ever knowing why people from your inner circle will gravitate toward your place and make your beautiful dwelling their central meeting space because of the positive bohemian vibes that it gives off.