Being a homeowner, we take all possible care to enhance the aesthetic appeal of our interior. But do we work in the same focused way to improve the outdoors? Well, to some extent the answer is No. Pretty grasses, plants and well-arranged gardens look stunning, but we don't pay utmost attention to its beautification. Lush green grasses, pretty and rejuvenating fragrance of flowers can provide fresh air and we can spend some time with our family members on our landscape area.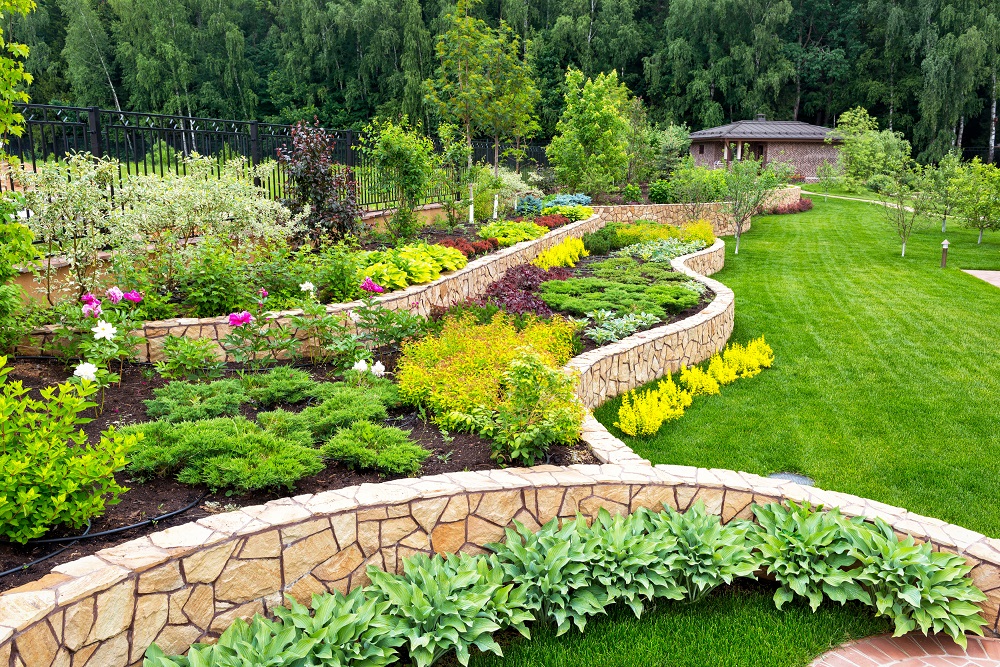 With the name of the improving gardens and lawns, we think about the picture-perfect look which requires a huge investment to maintain. This is also the reason why most of the people fail to upgrade their landscape. If you are looking to add some unique elements to your property, landscaping is the best option to go for. You don't need to spend too much, and a little modification can bring massive differences. But, to maintain your landscape area, you must hire a professional landscaping company.
How Landscaping Impacts Your House
Economical Benefits:
When it comes to the economic benefits, landscaping help in enhancing the value of your house and makes your house look attractive that attracts prospective buyers. It even reduces the cost of heating and cooling of your house, and you can save your power consumption cost. You will get great resale value of your property if you maintain your landscape area on regular basis.
Health-Related Benefits:
Green trees and plants help in creating a healthier home while filtering the pollutants of the surrounding region. A well-maintained garden provides an active lifestyle that helps in keeping the family fit and rejuvenated. Landscaping help in creating a beautiful environment that greatly reduces one's stress level.
Act as The Natural Coolant:
In this global warming era, the temperature of the earth is constantly rising. It has made the weathers the temperate and tropical regions quite extreme. As compared to other construction elements, green plants prove to be the better coolants. It further reduces the cost of energy bills of heating and cooling system. Apart from that, you can save the planet from global warming by maintaining your garden because threes and plants of your garden can help you to moderate the climate of your area.
Minimises Noise:
For better relaxation from the noisy environment, landscaping is a good idea. Well maintained gardens and trees help in reducing the chaos of nearby areas and providing you with a noise-free environment.
Better Cleaners of Environment and Atmosphere:
Green plants are the better capturers of dust particles, pollutants and harmful smoke particles that degrade the quality of air. Apart from this, it absorbs harmful carbon dioxide and monoxide that is the major source of pollution. Overall, landscaping is a fruitful option if you want to improve the quality of the environment to some extent.
Improves the Outer Space of The House:
If you want to give a modern touch to your outer space, you can work in the beautification of gardens and lawns. Apart from just improving the physical looks, it boosts the psychological mood of the person as well. According to science, green colours activate the brain cells and help one to remain and work energetically.
Some modifications in the garden areas greatly impact the looks of the house. If you want to provide a magical touch to your entrance, garden and lawn renovation can bring a lot of differences. You are sure to obtain viable benefits from such investment.  Choose the right tools and professionals so that the garden makeover is done precisely. Selection of the plants should also be done appropriately to gain maximum benefits.