We already talked a lot about bedroom furniture at the pages of smalldesignideas.com. We already discussed the King- and Queen-sized bedroom furniture sets, reviewed the ideas of white bedroom furniture sets, furniture design trends 2016 etc. Hence, today we are going to see some actual designs of home bedroom furniture for different space and style. Everybody will agree that the bedroom is an incarnation of people's notion of modern design and relaxing at the same time. That's why large area of the bedroom gives us bigger opportunity to realize the most amazing design ideas. However, implementing of space saving techniques and achieving modern cozy and functional bedroom is a real art. And furniture sets can really facilitate this task.


Large bedroom design and furniture
Bedroom is a real philosophy for big apartments and private houses. In other words, we can accommodate more functional zones within large bedroom. It can be boudoir for woman, wardrobe or even master bathroom at the adjoint area. This is giving us the possibility to create a whole compositions consist of different zones and bind by common style and decorative elements with each other.
Big bedroom can appear as a personal place for one of the family members or married couple. It can contain of many thing of private use, creating supremely intimate atmosphere. As you can see, the bathroom or at least bathtub is the modern trend for large bedrooms.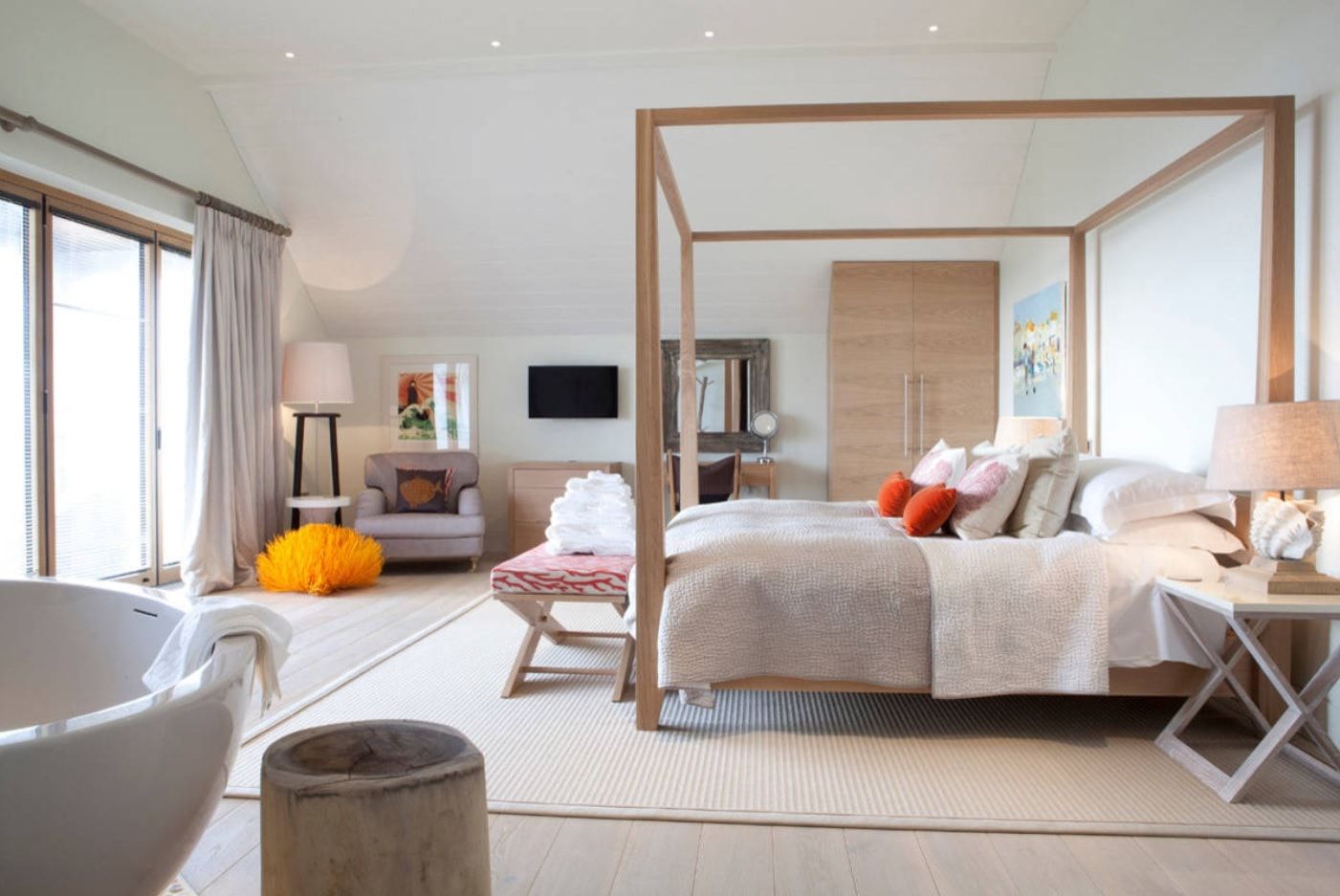 Classic styled furniture sets are able to decorate and even bring fresh jet into the interior of Casual modern bedroom with its naturality and flowing forms. It usually contains several pieces which create composition of storage systems and a dresser.
Modern design style of course has its advantages. The use of latest cutting edge technologies and materials provides totally another level of interior's perception. Additionally, the minimalistic direction of the modern stylistic allows to save the sensation of free large space. Glass partitions reflect the natural light as well as provide exquisite zoning.
Small bedroom and its pros
Not every home owner can boast with large bedroom. And the private houses usually have guest bedrooms which are comparatively small. Nevertheless, such premises also need attention and complete functionality.
It is very convenient if you have the balcony, loggia or patio at the bedroom. It allows you to make broad entrance to the outdoor hence providing the room with extra natural light. In addition, some of the furniture can be transferred to the balcony.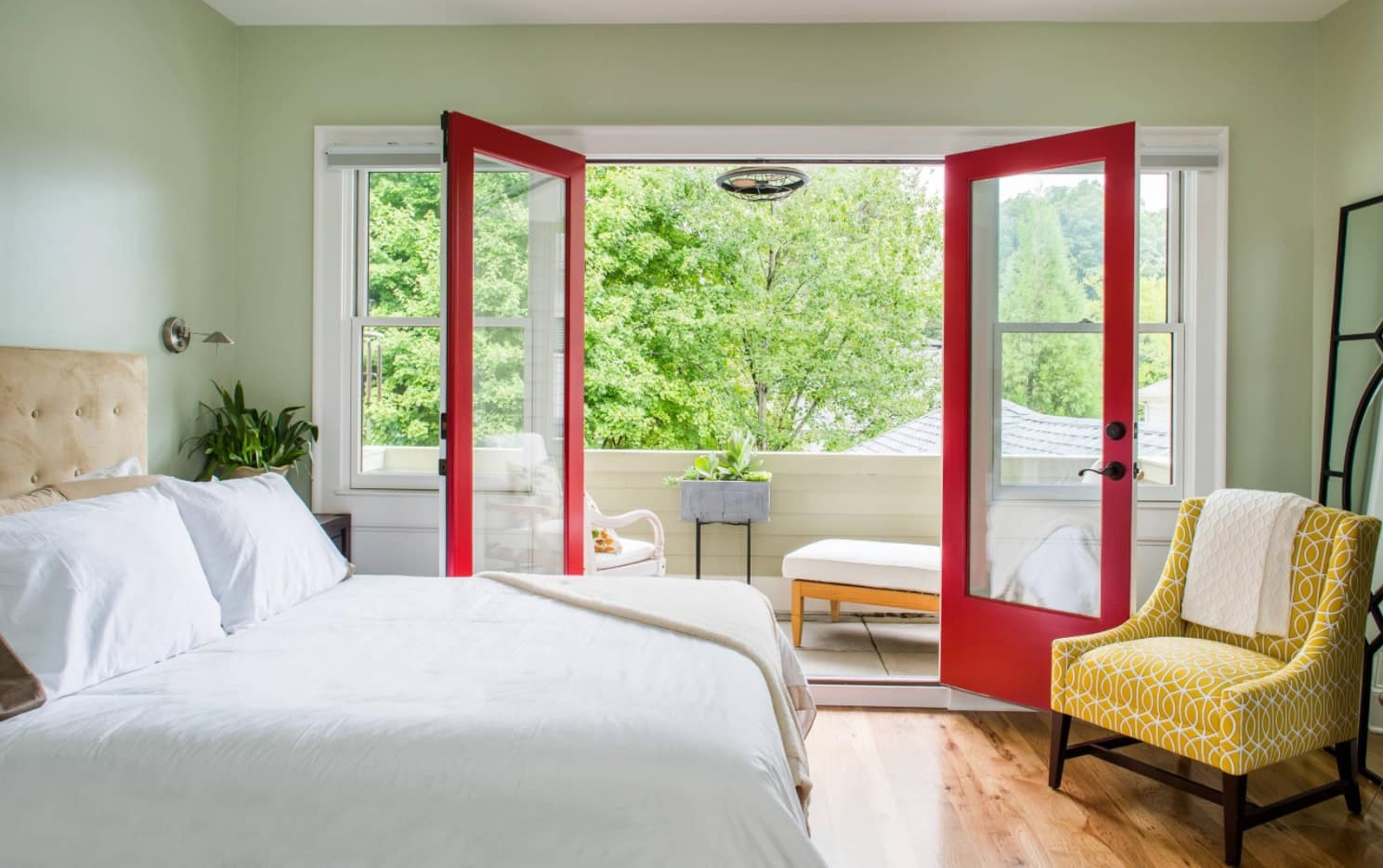 Any bedroom will benefit from panoramic window. So, it you have the entrance to the backyard or just at the platform of your cottage, it is a must to do. And even small bedroom is up to be enhanced with space saving workplace with cabinets and extendable top.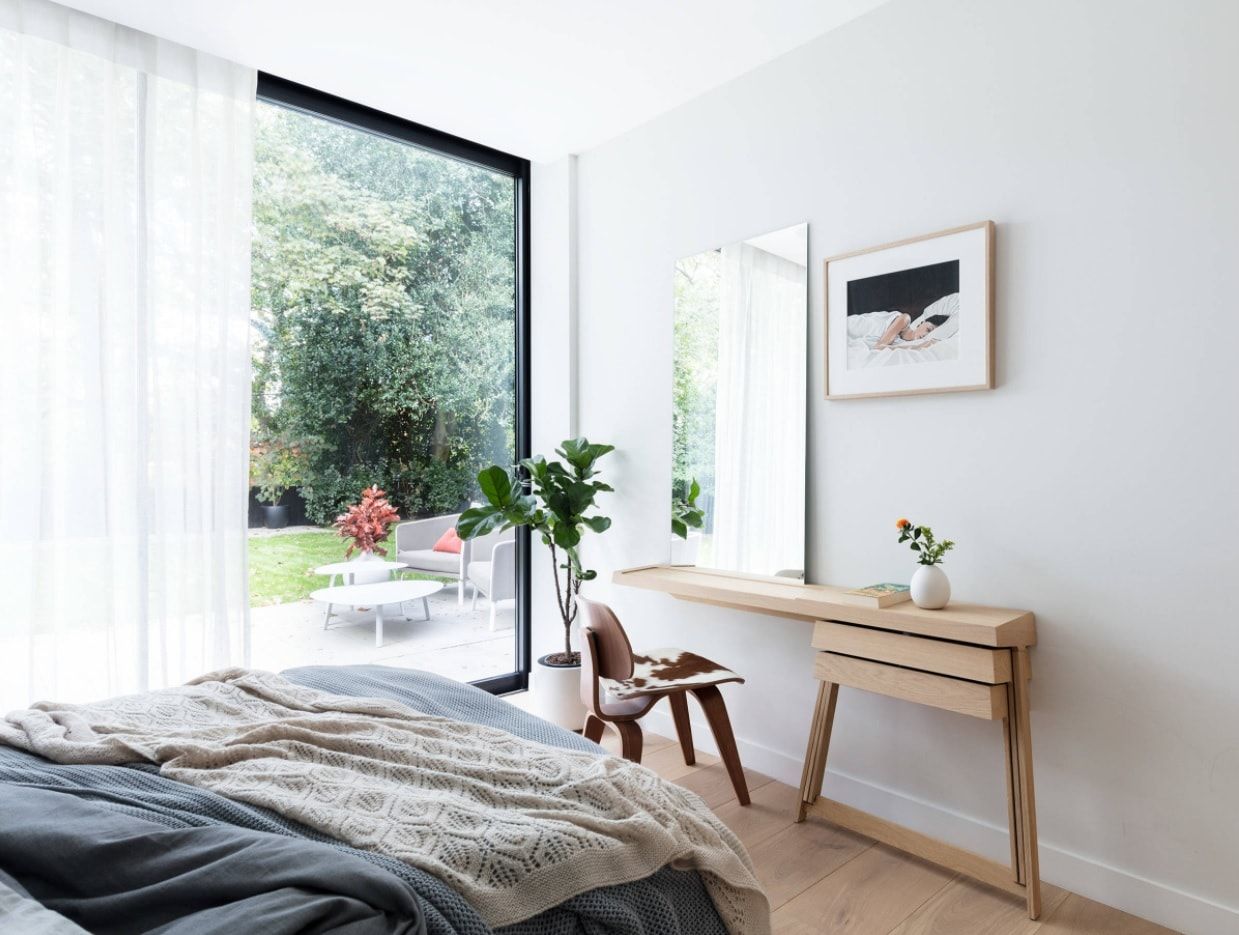 Modern style also adds simplicity to the bedroom's interior. Just look at the minimalistic set below. The podium bed allows storing bed linen and other things right under the stage. And nothing can prevent you from adding the bright accents to the room.
Utilizing the window sill space as well as using the nooks for built-in storage and cabinets is the widespread space saving practice.