Not all fence companies are created equal. Here's how simple it is to find a local fence contractor you can actually rely on.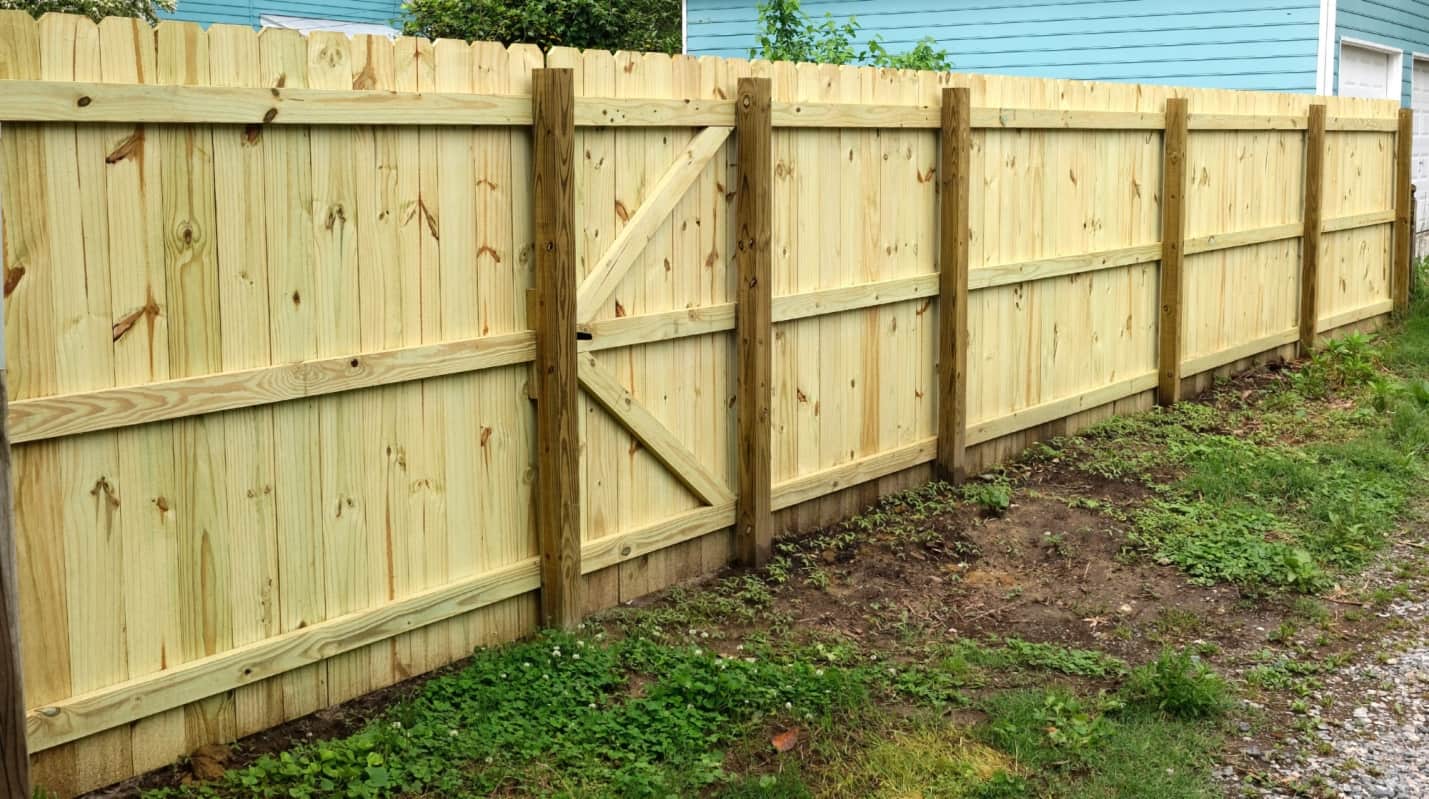 If you're like most homeowners, the house you bought wasn't your dream home. Instead, it was a blank slate with tons of potential to transform the property to better suit your needs.
The only thing you need to do is plan the right remodeling and renovation schedule and you're not alone! More than 90 percent of homeowners plan to renovate their homes and landscaping in the future.
While many projects can add value to your property, few have as much impact as installing a high-quality fence. Before you can get to work, you need to find a reliable fence contractor to handle the project. Here's what you need to know to find a pro you can trust.
Ask for Recommendations
The best place to start when looking for a reliable local fence company is to ask the people you know. Talk to your friends, family, coworkers, and neighbors and ask for recommendations.
There's a good chance that someone in your network has worked with at least one local contractor or knows someone who has.
When you get recommendations from people you know, there's less risk of the contractor being flighty or doing a poor job. You'll be able to rely on others' experience and knowledge of the contractor's skills.
If no one in your network knows of trustworthy companies, you can always search online.
Research Each Contractor's Reputation
Once you have a few names in mind, take the time to thoroughly research each fence company's reputation. Start by searching for information about their company online.
Read up on reviews and see what others have to say about their services. Pay attention to repeat complaints and issues mentioned by different people. If multiple people express the same concerns, there's a good chance that you'll experience those negative issues, too.
It's also helpful to check each company's reputation with the Better Business Bureau. Look for high ratings and few outstanding or recent complaints against the company.
Make Sure They're Licensed and Insured
Once you've narrowed your list down, make sure each contractor you're considering working with has a valid business license and insurance coverage in place.
The business license shows that they have an understanding of local building codes and regulations. It also proves that the company is established and registered with the government so you won't have to worry about contractors skipping out on a half-finished job.
Ask each contractor for proof of insurance before you allow them to work on your property. At a minimum, they should have current liability coverage to protect you from lawsuits resulting from their work. They should also have workers' compensation coverage to pay for any injuries and medical treatment their employees might need.
If they don't have this coverage in place, you could be liable for the damages even if they're caused by the fence company.
Ask for References
Before you agree to work with a fence contractor, ask them for a list of references. Trustworthy and experienced companies have a list of clients that are willing to discuss their experiences with you.
Take the time to follow up with a few of those references and ask them about their fencing project. If they're still happy with the services the contractor provided and would hire them again in the future, you're likely going to be in good hands.
However, if they express concerns about the durability of the fence or had issues getting the contractor to respond when they had questions, proceed with caution.
Find Out What Types of Fences They Install
Not all fence companies install the same types of fences. Think about the type of fence you want on your property and make sure each contractor has installed similar ones in the past. If they haven't worked with the type of fence you're interested in, see what they can suggest that's similar.
Don't hesitate to ask for pictures of their previous installations, too. This way, you'll be able to make sure your vision aligns with their skills.
If a contractor tells you that they don't work with the types of materials you're interested in, keep looking. Remember, it's always better to spend more time looking for a company than it is to settle on a fence that doesn't meet your needs.
Get Estimates
The exact cost of your new fence will vary from contractor to contractor. The only way to make sure you're getting the best deal is to get written estimates from each fence company you're considering working with.
Compare those estimates in detail and look at everything from the types of services the contractor provides to the cost of labor and materials.
Remember, just because a fence company says they can save you money on your installation doesn't mean they're worth working with. Always look at the quality of the company and the workmanship they provide when making your choice.
According to the experts at Butte Fence, it's always worth paying a little more for a better and more durable fence.
Discuss Workmanship Guarantees
Before you sign on the dotted line, have a conversation about the types of workmanship guarantees your contractor offers. Almost all companies provide manufacturer warranties on the materials they use. However, the more reputable and trustworthy companies also stand behind their work.
This means if any issues come up as a result of the installation, the fence company will take care of the necessary repairs for you. Ultimately, it will save you money and you won't have to deal with the frustration of paying for the same fence twice.
Choose the Right Fence Contractor for Your Project
Finding a reliable fence contractor to build a fence on your property doesn't have to be tough. Keep these tips in mind and you'll find a company that you can trust.
Once you get your fence installed, make sure to follow your contractor's maintenance advice as closely as possible. This will help you keep your investment in good condition and preserve your property's value for years to come.
Looking for more helpful tips to make planning upcoming home renovations simple? Check out our latest posts.