The outside of the home doesn't always get the attention it deserves in comparison to the interior, but first impressions count. When people arrive at your property, they pass judgment before they have even stepped inside based on the exterior view. With this in mind, you need to ensure you achieve good 'curb appeal'. Making improvements to the outside of your property doesn't have to be costly or time-consuming, it's all about making small adjustments that instantly give your home a much more welcoming feel.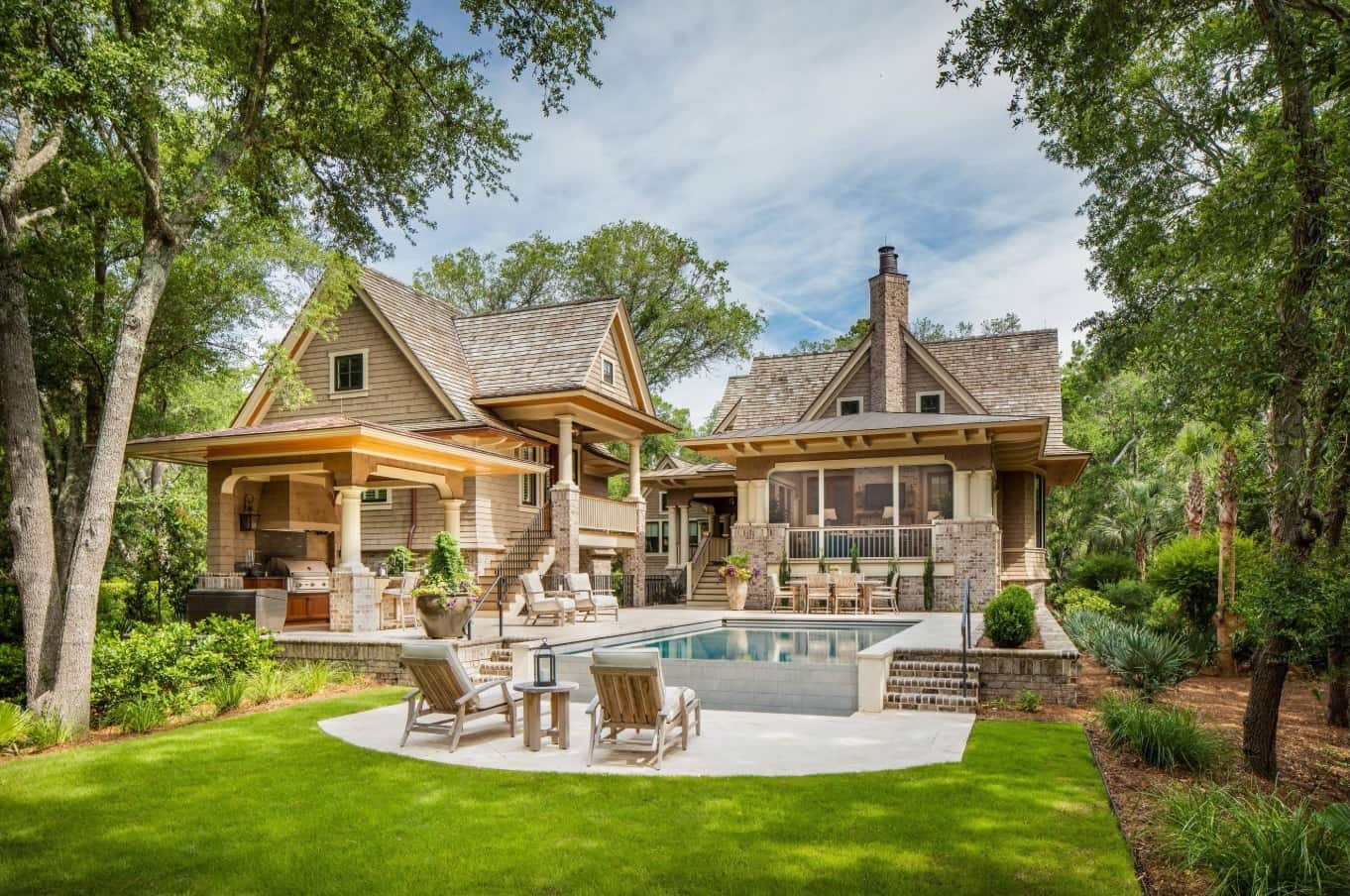 Photo by McDonald Architects
Whether you are about to move into a home or are looking to spruce up your existing property, this guide will give you some useful hints on how to give the property some much-needed curb appeal:
One of the simplest yet effective ways to dramatically improve the exterior of your home is to upgrade the garden. There is nothing more uninviting than a lawn that is overgrown and dominated by weeds, so taking the time to make your garden more attractive should be at the top of your priority list. If your lawn is looking dry or dead in sections, you can re-seed the patches or lay down new turf if it is starting to look a little worse for wear. It would also be a good idea to add containers under windowsills and next to entryways to bring attention to focal points of your home.
It can be easy to overlook the fact that there are algae, dirt and mold covering the outside of your home and driveway, however, this is often instantly noticeable to passers-by. Pressure washing the exterior of your property will banish grime and remove weeds that pop up in between cracks in the paving slabs, decking, and walkways.
You may not have paid too much attention to the roofing of your property, but broken tiles and shingles can be an unsightly view. Not only does it make your home appear neglected, but such a simple oversight can cause alarm for potential buyers and who might come to the conclusion that there is interior damage as a result of the roof damage. Having a new roof installed is a major investment, but worth the cost. If you've been having to deal with a high maintenance roof for years and it is starting to become costly on a yearly basis, it may be time you looked for a low-maintenance roofing solution online that will last you well in the years ahead. Why not visit now and research the most popular roofing types?
Minimal or a lack of lighting around the exterior of your home doesn't offer the most warming welcome. There is nothing more unappealing than walking up a dark and dingy driveway to the entrance of the home. In this case, it would be a good idea to think of how you can add some light to the exterior of your home. Some popular light fixtures include floodlights (which are also ideal for security purposes), solar-powered lighting along the walkways, and fairy lights surrounding the doorway.