Most of the advanced modern people strive to make their dwellings not only full of design but also technological. Cutting edge finishing materials, streamlined forms, minimalism in and out of the house have long become an ingrained trend. Green and sustainable houses/apartments become popular. Connected homes or smart home (as part IoT system) is one of the cornerstone pieces in turning your living space into a finished adjustable ecosystem. Futuristic styled interiors appear more and more often in apartments and houses, therefore, eliminating the edge between modern and futuristic. We can say that future is becoming our reality.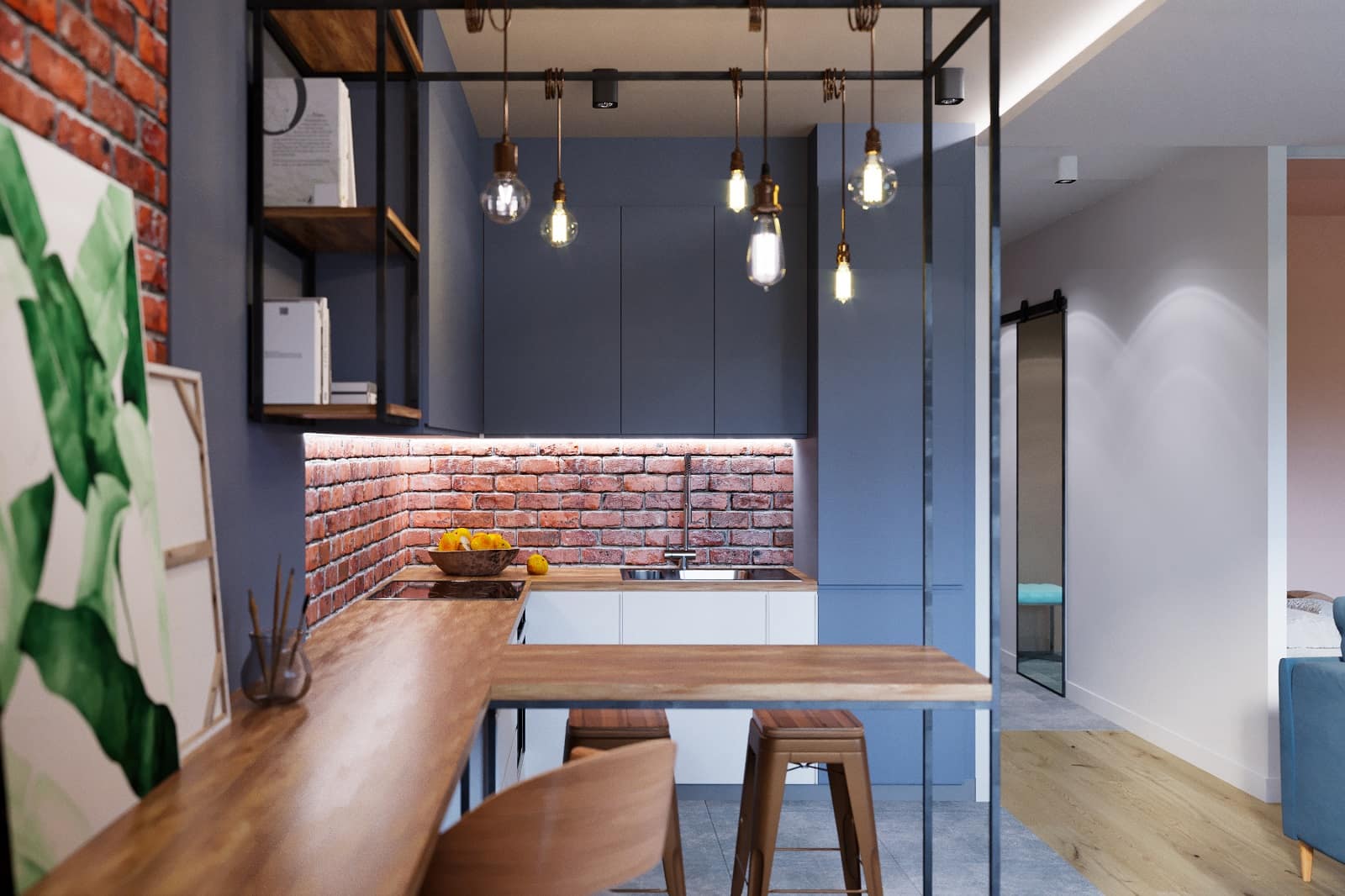 The majority of homeowners tend to simplier in color and form design. Pompous classic areas full of ruches, carpets, rich carving, luxurious polished wooden furniture gradually lose their relevance. However, if you are a fan of Classicism, modern technology is capable to turn any space into intellectual heaven. Today we're not arguing about styles but primarily talk about merging visually appealing interiors with modern function to only benefit in the end.
Connected Homes: At the Dawn of Technology
If put it shortly, elements of Smart house is a complex of programmable and human-controlled home appliances that make life more comfortable. How's that? Almost everyone already heard about the "smart home" which can turn on/off the conditioner to prepare the living space for your coming home at night. The washing machine can start its cycle with your click from the smartphone being at work. The same is right for the slow cooker that might warm up the food before you came back.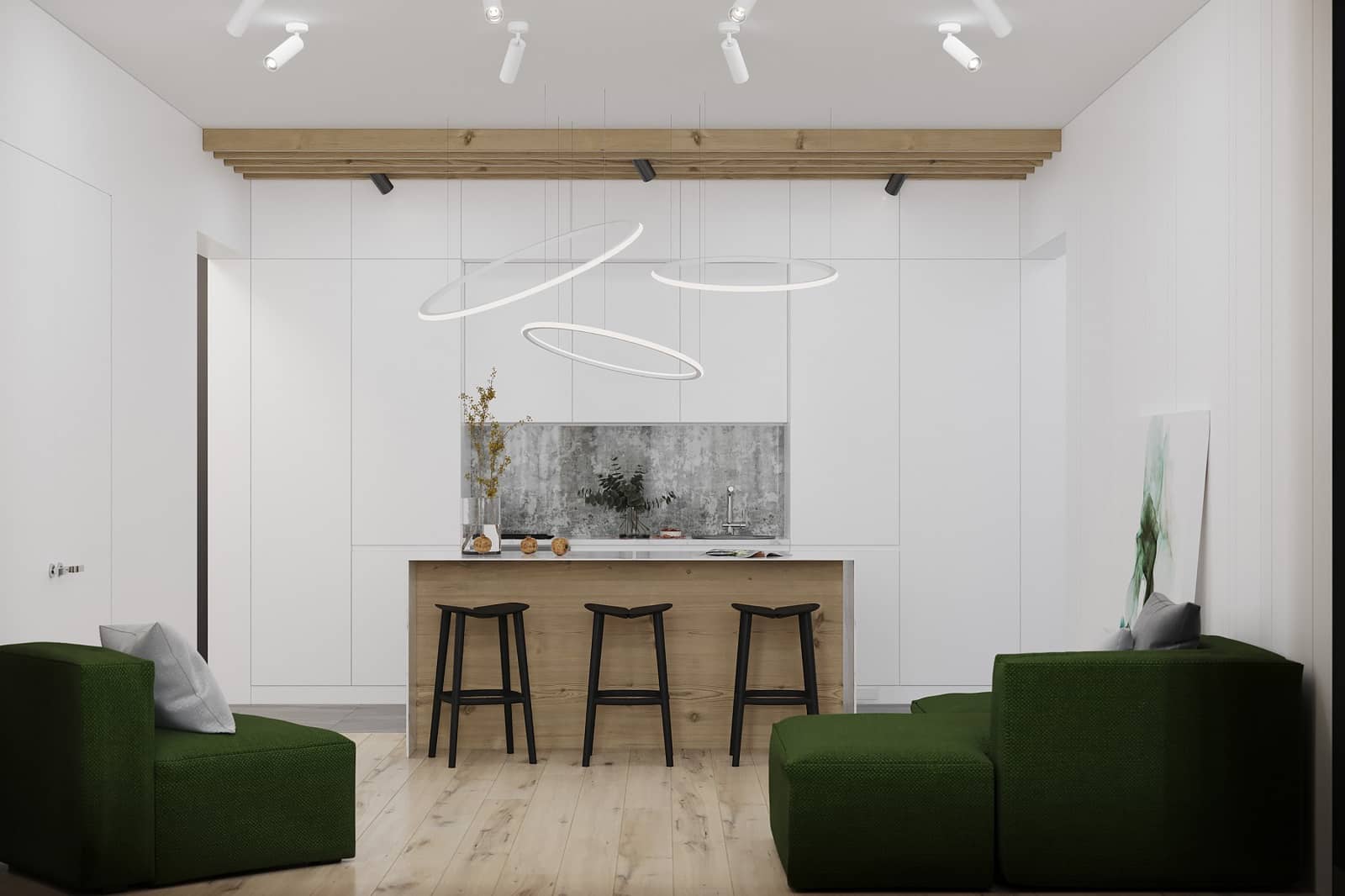 All these possibilities take their roots from the late 1970-s with the rapid development of computer technology and communications. One of the first emerged protocols of signal transmitting, X10 was used to wire all the domotics ("smart" appliances) together. It was one-way transmitting signals to perform primitive commands like turning on and off some units. For example, some connoisseurs adapted irrigation systems for their home flowers or regulated garden sprinklers over time. Another worthy of mention aspect was that all the technology has been all-amateur experiments. Till the beginning of 2000-s, all "smart house" thing was just for geeks.
Only 2005 and later new protocols (like Zigbee) emerged especially for purposes of smart home systems.
A new smart thermostat has been found in 2011 by NestLabs.
In 2015, NestLabs became a part of Google. It was the time when large international corporations realized the necessity and importance of smart home technologies for the market. Google starts a series of products called Home. Other giants also started their lines (Apple HomeKit, Amazon Echo, Xiaomi Mijia, etc.) It seems that we live in the age of merging computer technology, telecommunications, and home appliances into one whole ecosystem.
Functionality and Management Capabilities of Smart House
Before you start buying and using different smart appliances, you should decide on whether you need to change the hue of the lighting, lock up or open the doors with smart locks, and how to turn off fire alarm.
What gives a person a connected home and what are its main functions:
allows you to automate some routine household chores;
adds security to the home;
saves a decent amount of money, for example, on electricity and heating.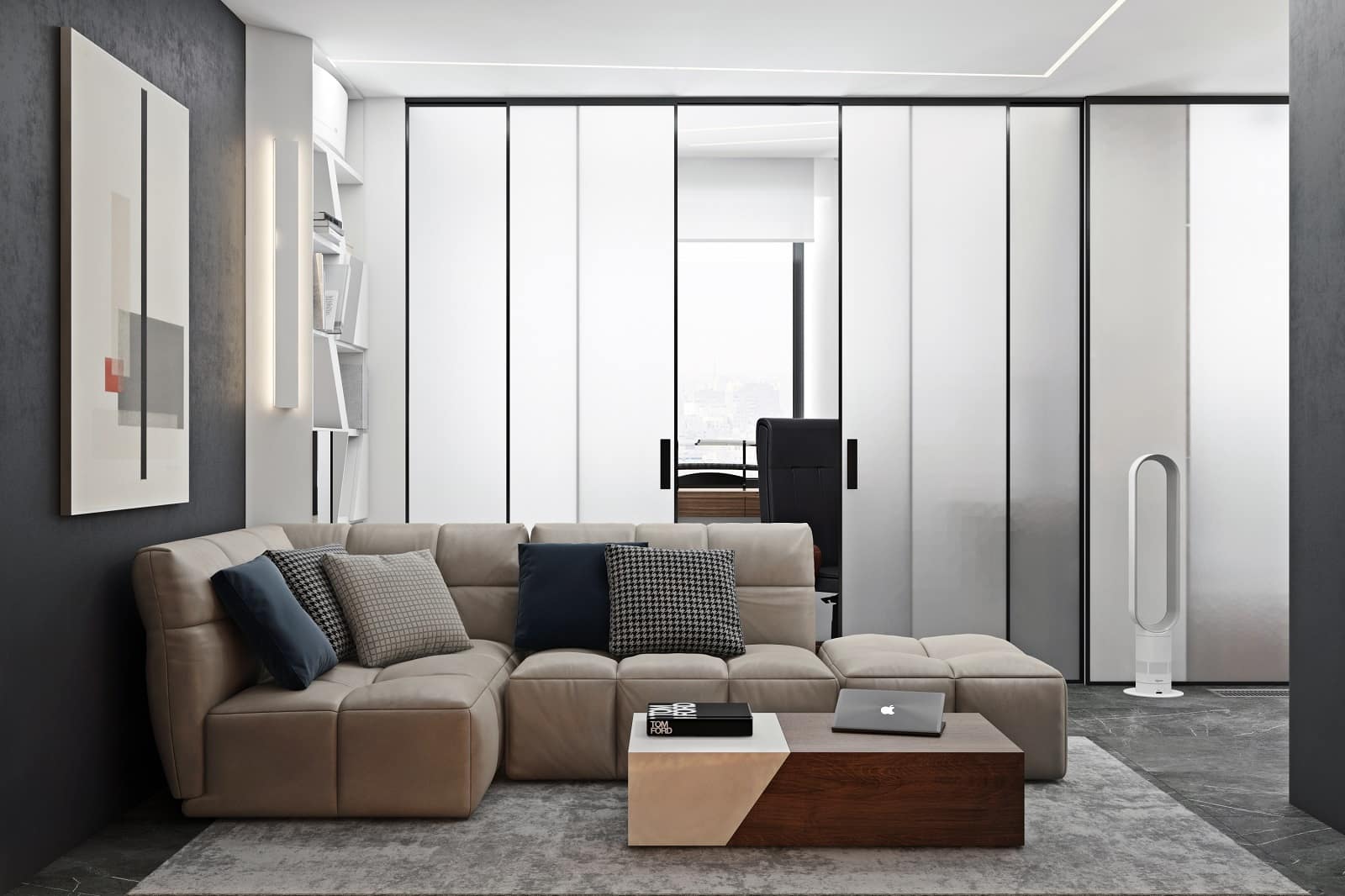 You can control and monitor :
security cameras,
smoke detectors,
water leaks,
gas leaks,
door and window opening sensors,
motion sensors,
smart sockets,
temperature and light sensors,
heating mode,
curtain control modules.
The smart home system can be controlled remotely using a phone, tablet, computer, or special wall panels and just being in the apartment with your voice.
Examples of such Devices:
smart air freshener. Home flavoring can be controlled through a voice assistant or according to a predetermined schedule. The user can adjust not only the frequency of the flavor but also its intensity.
smart shower. It comes with two points of water supply: a watering can and a shower simulating rain. You can program which source will be used at the moment, set the settings for yourself, and for the whole family: flow temperature, intensity, adjust contrast shower. Commands can be given by voice.
order a smart home system.
Smoke/Carbon monoxide detectors can warn you in case of really severe failure of electrical wiring or ignition after the strike of lighting. See more about such sensors,  for example, X-Sense SC01 that has extra-long battery life lasting for 10 years, comes with a loud 85 dB speaker and reliable microcontroller. Appliances like these can really improve the comfort of life!
Two main Options for the Operation of the Connected Home System
"Live" human participation is needed. You must personally ask the system to perform one or another action using a voice, smartphone, or remote (for your convenience). The user command arrives at the central processor, which entrusts its implementation to a specific device. For example, you wanted to turn off the lights in the corridor. You can do this using a voice command or through the application. A device that turns off the light will receive a signal via Wi-Fi and it will execute the command.
Direct human involvement is not required. A variety of sensors and watches come into play. For example, the computer decides to turn on or off the air conditioner, focusing on the readings of temperature sensors. And when the motion sensor in the apartment is triggered (in your absence), the central processor turns on the alarm, etc.
Thus, the smart home system includes three main elements:
Sensors that sense signals and environmental information.
A central processor controller that processes these signals and makes decisions.
Implementing devices (actuators) that receive instructions from the controller and directly perform tasks around the house.
How to Implement the Smart House System in Your Interior
Now the market has common standards and interesting solutions that can be built in at any stage of repair, and even upon its completion. But it is better to lay intellectual functions during construction or repair.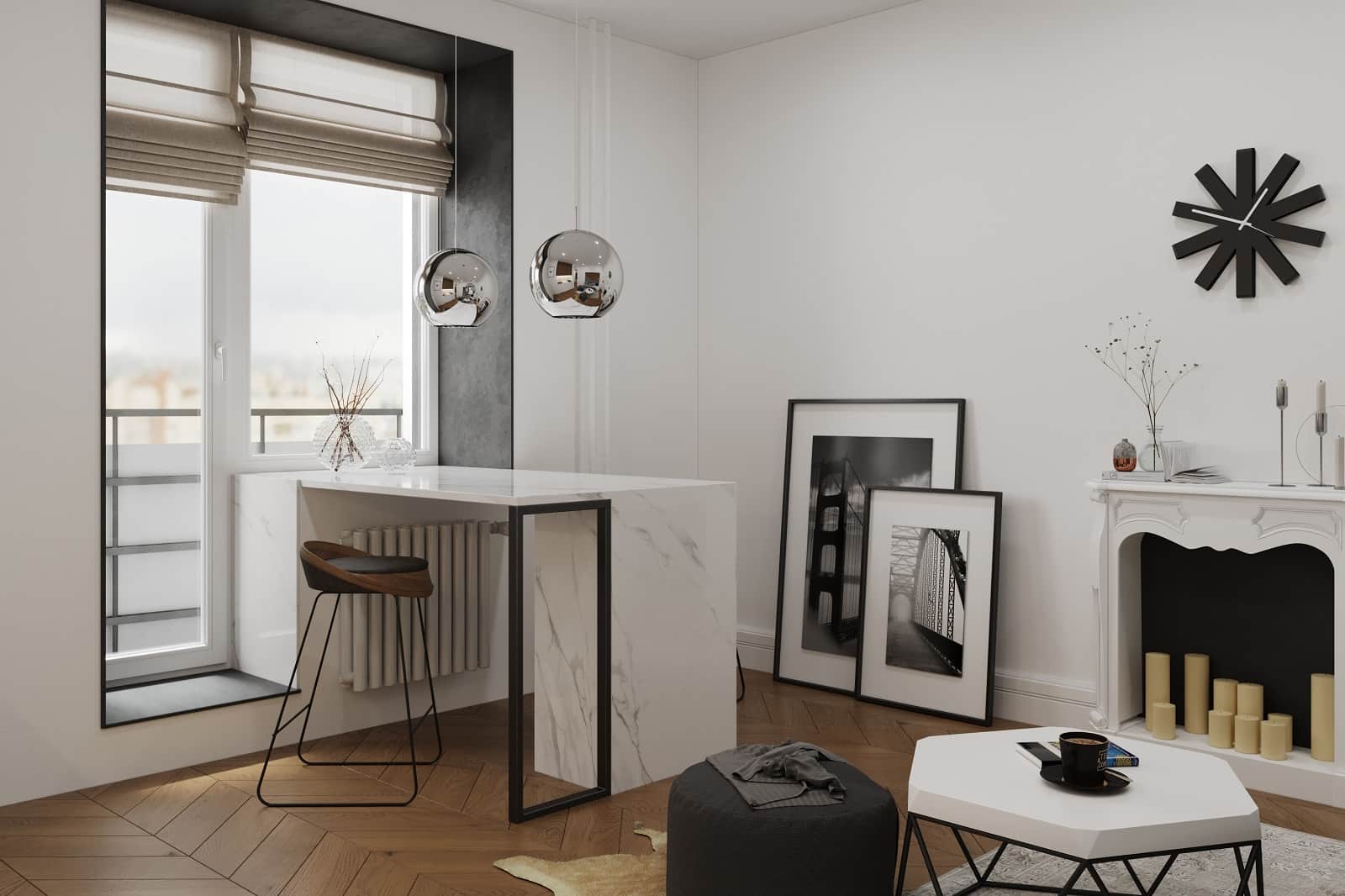 At the design stage, an Internet cable connects to each device: TV, underfloor heating, curtains, lighting fixtures. All these wires from each device enter the controller – the brain of smart home and all devices are controlled from a single application.
But, now wires are almost completely unnecessary. The main link is the controller, it is the brain of a smart home. The controller connects to Wifi, and as soon as a new compatible device appears in the apartment, for example, a heater or a TV, the system finds and connects it. Therefore, you can connect new devices to the system at any time. That is, you do not have to invest a lot of money right away, you can start with two or three devices and gradually increase them.
You can even do without a single control center – the controller (its price starts at $100), To save. But, in this case, you have to install many different applications on the smartphone, separate for each gadget.
When there are a lot of individual smart devices in the apartment, it makes sense to install a controller that understands the signals from all these devices regardless of the manufacturer. Such a command device allows using one program to manage all your systems – this already turns out a full-fledged Smart Home.