Moving across the country can be an exciting adventure! But the process of packing your possessions and taking your family to a new location can also produce some stress.
If you want to reduce the stress of your move as much as possible and help the entire process to go smoothly, keep reading for five of the best tips we have for stress-free moving.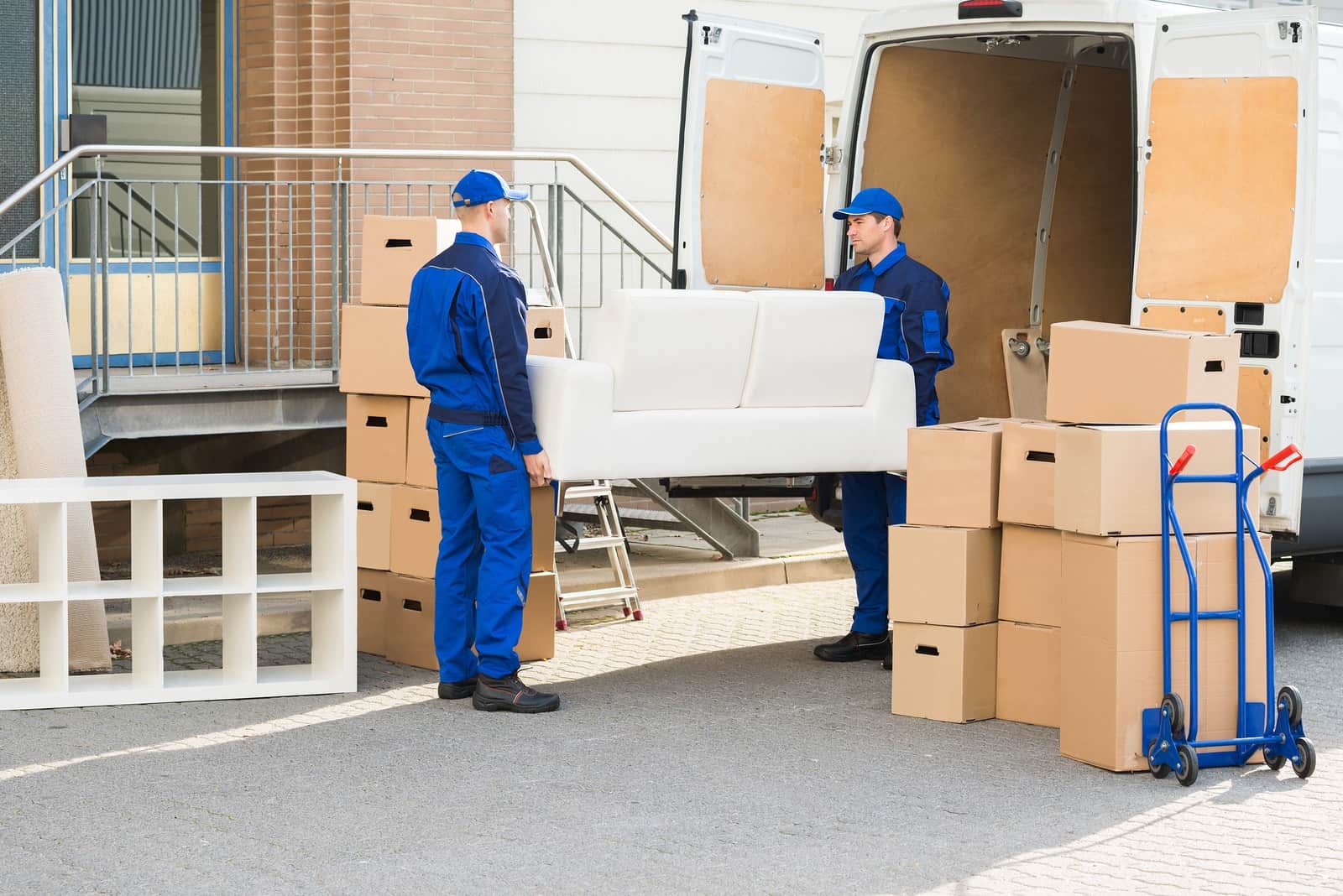 Recognize When You're Stressed
I know what you're thinking – we said this article was going to provide you with information to stress-proof your move. It's essential to start by recognizing that, no matter how much you follow the next steps in this article, there will inevitably be times of stress, frustration, and pressure that arise.
This is a natural part of the moving process and, if you are able to recognize when this occurs, you can take a step back, hit the pause button, and give yourself a break.
By recognizing when you're stressed, you'll be able to put a stop to it, assess the reasons why, and help yourself relax during the struggle.
Stress usually points to a long to-do list, time left rapidly dwindling, and the need for help. Examine why you feel stressed and determine what you can do to fix the situation.
Start Sooner Than You Think Necessary
Long distance moving is no small task. You'll find that there are endless to-do lists, boxes to pack, items to sell, and life to rearrange.
According to long distance movers Dallas, the sooner you can start on the entire moving process, the better you'll be able to check things off one at a time without the pressure of dwindling time.
When it comes to packing alone:
Plan a minimum of two full days to back up a one-bedroom or studio apartment – and that's if you're highly organized. Plan four to five days for a two-bedroom home, and a week and a half for a three-bedroom house.
What else will you need to plan?
If you're going to use a moving company, instead of U-hauling everything yourself, you'll want to start this process at least three to four months before your move-date. If you're planning to move in the summer, when everyone else is doing the same, you'll want a minimum of six months.
During this time, research the available moving companies, read reviews and ratings, pick your top three, then have all three companies come to your home for an in-home estimate.
After comparing their offerings, the company's reviews, and their pricing, pick the company you want and lock in your date.
Summer move dates vanish quickly because it's the most popular time for a move. If you need to move during the summer, try and pick a mid-week day to move, and you'll have more options available than if you want to move on the weekend.
Start Slowly and Small
Packing up your entire earthly goods can be an unbelievably overwhelming task. The crucial part of this process is to tackle one thing at a time, not everything all at once. It can be tempting to look at your entire house and wonder where to start.
The answer? Start small.
Pick one room or one type of item and begin packing. Start with things you won't need until you get to your destination. Items such as seasonal clothing, seasonal décor, home gym equipment, and memorabilia are the first areas to start that won't cause much disruption to your normal way of life.
Once you get through these items, start weeding through children's clothing and making a pile of what needs to be sold or donated – these items won't get packed. Do the same thing for your closet and every member of the family.
Finally, when it's go-time, pack one whole room at a time, being sure to label each box with a distinct color for each room. Color coding will help you unpack in an organized manner when you get to your new home.
Organize Yourself
Organization is, by far, the best thing you can do to keep yourself stress-free while packing and unpacking after arrival.
Color-code each box for the rooms you pack up. By using a color system, each box is easily identifiable and can be placed in its proper room at your new house.
You don't need an itemized list of what is in the box if that consumes too much time. Simply color-coding them, however, will reduce the time it takes to find kitchen items, coats, and items from your child's room.
Using this system will also help you place unessential boxes in the garage when you first arrive to keep them from cluttering up your living room.
Seasonal décor and memorabilia boxes can go straight to the garage, kitchen boxes will land where they should, and your child will discover that the box of their beloved toys made it to their new room all way the way from your former home.
Get Help and Sleep
These two are essential parts of the process. No rule says you have to do the entire packing job yourself, nor that you have to stay awake around the clock to get it all done.
Ask some friends over to help you wrap items and pack them away. Have a pizza party to thank them for their help. Having people help you can reduce the amount of time it takes to pack by half or more.
The adage, "Many hands make light work," is never proven more accurate than when it comes to packing. With the extra time you have, get some sleep. Make sure you're getting a minimum of eight hours.
If you can't manage to pull that off, then take some time in the middle of the day for a short nap. Getting the proper amount of sleep and rest is a crucial part of reducing the stress for your move.
You Can Do It
We hope these five tips have helped put some perspective on how to reduce the stress you experience when moving across the country. By planning your long distance move and getting help, recognizing when you need to take a break, and getting adequate sleep, you'll be ready for the big move before you know it.
Are you ready to begin moving?