E-commerce has pros and cons and this also applies to designer objects, including furniture.
If you start looking for chairs and tables online, you'll quickly become overwhelmed by the vast assortment of products of every shape, colour, size, price.
So how can you tell if a manufacturer is offering quality furniture? By investing time in finding out information.
You'll quickly realize it's better to turn to bricks-and-mortar shops and professional interior designers who can suggest the right furniture for a given project. It's the right choice, but that doesn't mean it's not equally important to form a personal opinion about what you need to buy.
Below are some tips that may be helpful.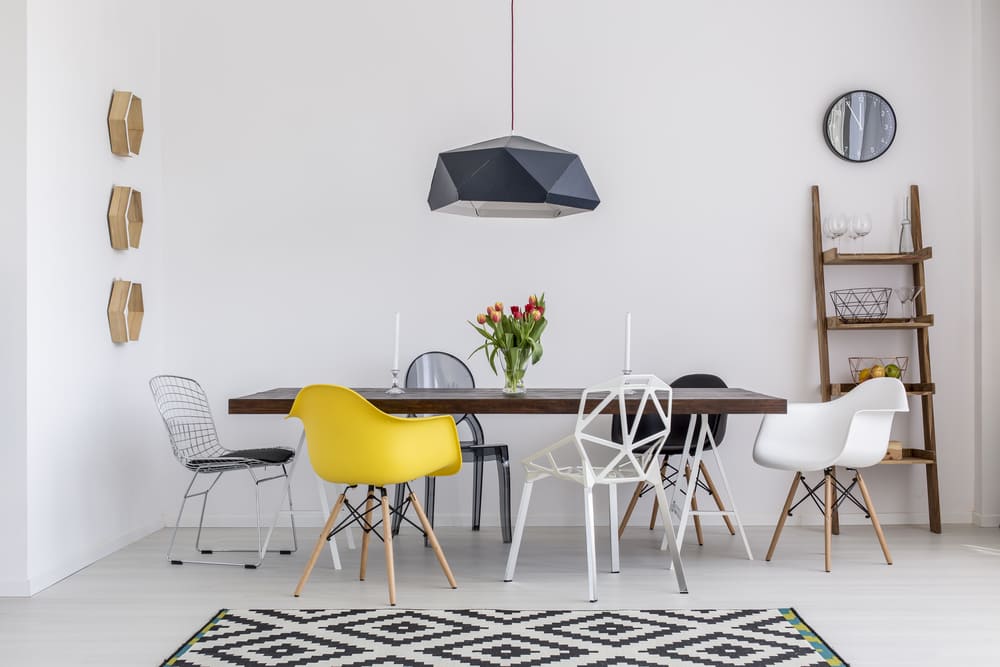 The Production of Designer Chairs Starts from the Studio
Let's assume that you've identified a splendid set of designer chairs perfect for your dining room or for upgrading the furniture in your restaurant. Relying only on aesthetics is not enough, because beautiful chairs could turn out to be uncomfortable or unsafe.
It's worth browsing the manufacturer's website or making enquiries to figure out if this furniture is the result of an ergonomics study or a project created by a team of qualified designers.
It cannot be taken for granted that behind the word "designer" there is real creativity, experience, and the skill to deliver effective solutions.
The materials that designer chairs and tables are made of
If I was looking to buy a Ferrari, I wouldn't just expect it to look like a sports car and have a powerful engine under the bonnet; I'd make really sure the bodywork wasn't made of paper and the chassis wasn't built using cardboard.
The materials and the expertise brought to bear in the application are the litmus test which reveals true value.
This extreme example must be remembered when it's unclear which metal the structure of a chair has made from or what type of wood has been used to construct an attractive table.
If a furniture manufacturer is using superior-quality metals, woods, fabrics, and stone, then they're going to make very sure they tell you how each of these materials has been employed. Any manufacturer who doesn't talk about this topic should give you cause for concern.
A company that creates designer tables and chairs pays close attention to every last detail and certainly conducts careful analysis to determine what the best material is to achieve the objectives defined in the project.
Italian Design is a Reliable Choice
It's by no means a given, but it can be good advice to focus on Italian-crafted chairs and tables.
To put it even more simply, I can say that choosing legendary Made-in-Italy craftsmanship really is a good way to ensure your purchase is going to be of superior quality.
To Sum up the Tips for Finding reputable Designer Chair Manufacturers
There's no magic formula: if you're looking to select good-looking, well-priced chairs you'll need to spend a few hours looking for information.
When researching designer companies, remember to:
Check if the company has carried out extensive research before producing the furniture;
Don't just focus on aesthetics;
Carefully evaluate the quality of the materials.
In addition to these tips (which I hope you'll find useful), in the case of large projects requiring a major expense for the purchase of chairs and tables, it's possible to rely on contract companies that deal with every aspect of a project, from initial renderings to hiring craftsmen, from researching furniture to the installation of the individual elements.