Leather sectional sofas is known modern way to emphasize your status and at the same time to furnish your apartment with practical functional sitting and sleeping space. Despite the common opinion about the corner sofas is the attribute of the large spacious living rooms, we can dispel the myth and show you the cozy ways to built-in the large soft islands into small rooms to transform them into convenient storage, sitting and sleeping place, multifunctional stand and the room's focal point all-in-one. You can surely use leather sectional sofas to complete your living room image without strict reference to the style, size or location of your place to rest. And the next small collection of photos illustrates the most unexpected remarkable ideas to engage the corner sofa into organic composition of the living room.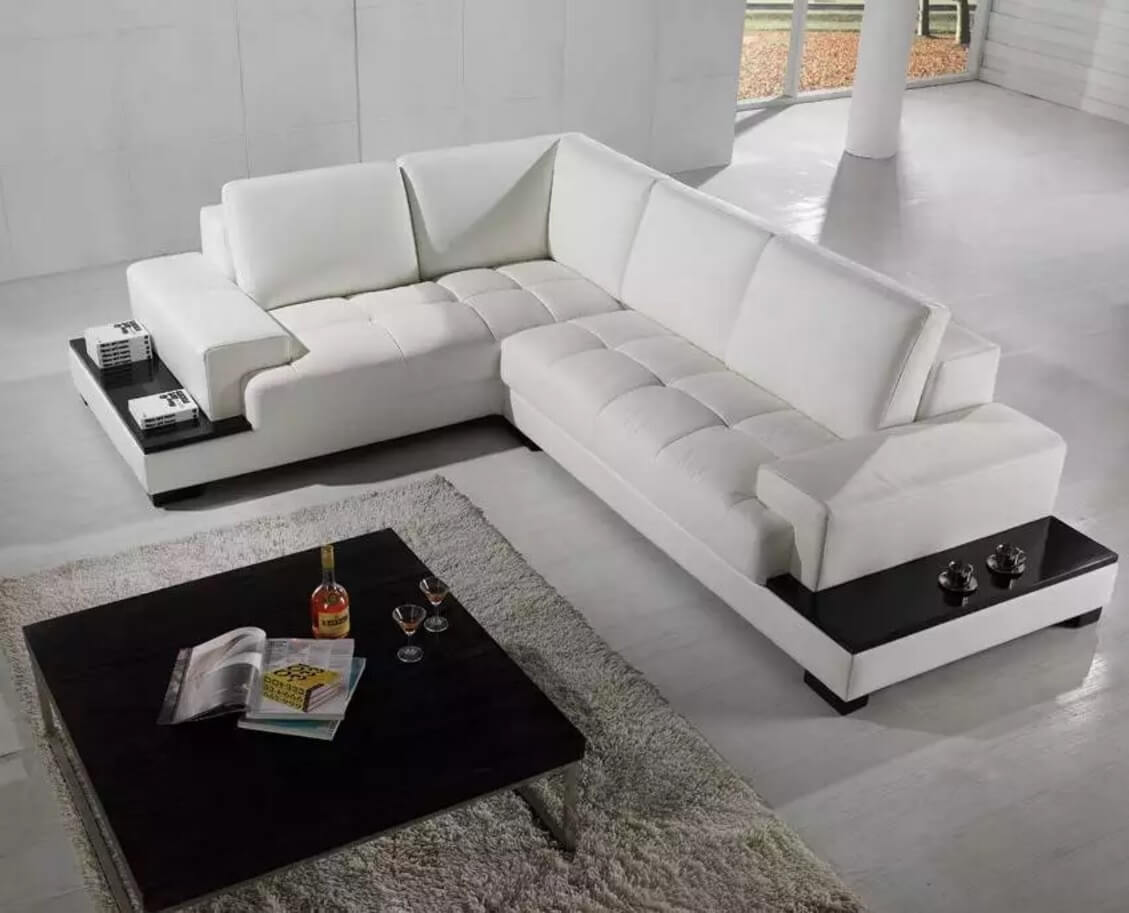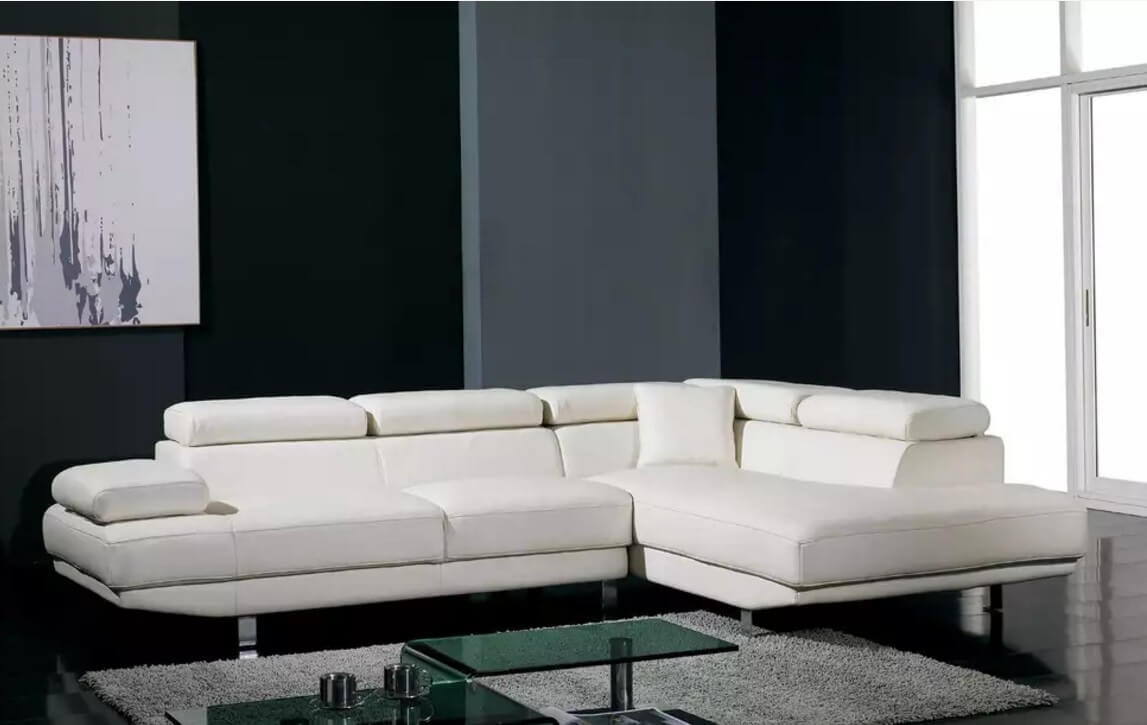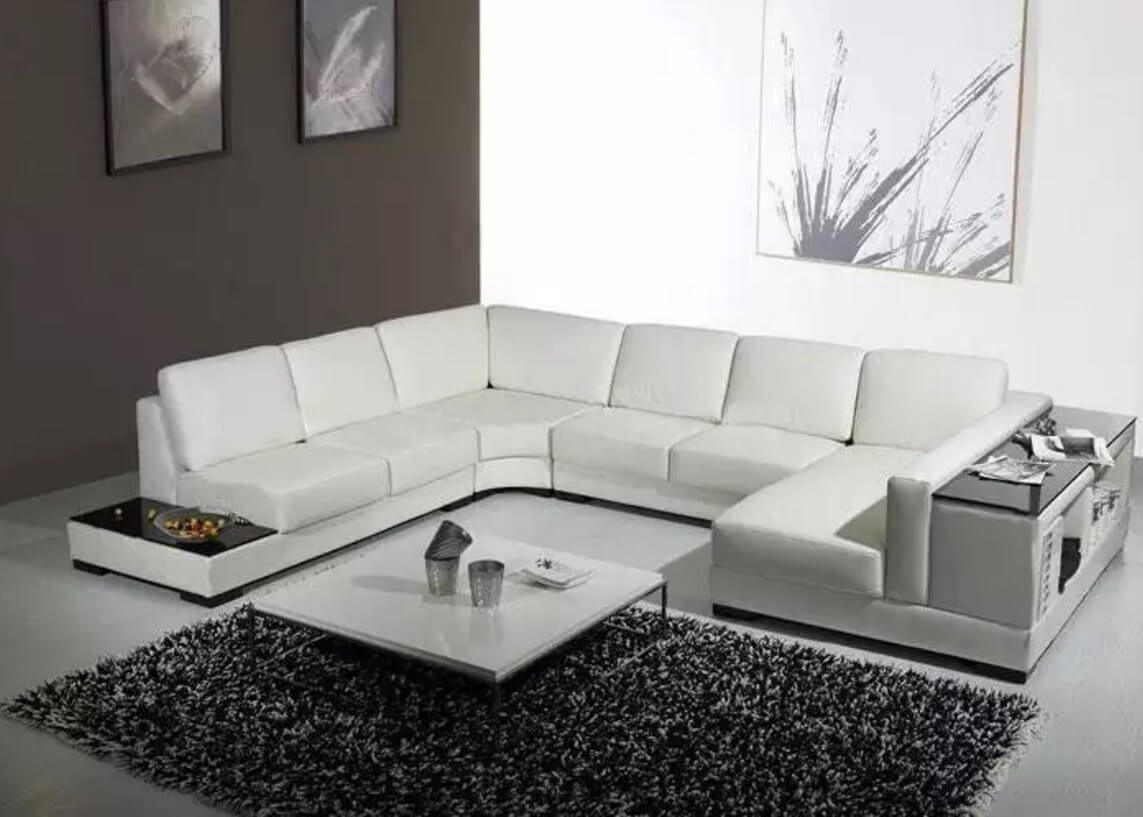 These few masterpieces of a furniture introduce us how it is possible to create a whole rest area in the living room just using a huge soft corner. They both have built-in storages at the side parts and backrests. Taking a considerable area of the room, one of them has U-shaped form and creates the completed composition with the coffee table and contrasting rug. Nothing else in the room needed. Pure minimalism.
And the next couple of angular sofas create a cozy relaxing atmosphere in the spacious bright living rooms. Gray leather of the furniture fits perfectly the classic style of the premises.


Classic brown sofas
The brown and beige colors are also in trend. It is the color of natural untreated animal pelts thereby actual through the centuries. Such furniture is able to add not only slight notes of nobility to the interior but also bestow it with a smear of impeccability and cultural maturity of the owners.
Black leather sectional sofas
And no interior decoration theme can do without being represented in dark or black details. The leather sofas are no exception. Designers can add such a stroke to their project to dilute the overall light scheme of the space. the bright cushions at such soft corner would become points of attraction of the whole area.
Conclusion
Summing up the all above stated we can emphasize a couple of nuances:
Leather sectional sofas require significant space but can create the independent soft relaxing area at your living room;
can be chosen for any room and interior design style;
provide large sleeping space and ability to relax for big number of guests of households;
can appear as zoning element in the really large houses and studios.