Acquiring your own apartment starting with an idea. Therefore, you should imagine all the details of your future living space and an approximate set of functional areas in the overall layout. Often it appears difficult to arrange all the nuances in your imaginations and even on the paper sheet. That's where 3D modeling coming in handy. Moreover, modern technologies allow you to project your desirable apartment or house layout by floors and zones with all necessary functional areas and furniture. Apparently, particular attention is drawn to the ready-made modern apartments and houses 3D floor plans different models which can show the approximate planning of your dream home. As it is always easy to have a scratch that can turn into the design concept.
One Bedroom Modern Apartments and Houses 3D Floor Plans Different Models
Also, there are very interesting plans for studio apartments without any bedrooms. If you are a bachelor, macho, dedicated businesswoman, you can prefer to live alone. Moreover, you may have no need for a locating bedroom at home. The less space is available, the fewer problems will occur with its arrangement. The most typical set of functional area of the studio apartment includes a kitchen, living room, small entry, bathroom. The next variant also includes a divided balcony with two entrances from the living room and the kitchen.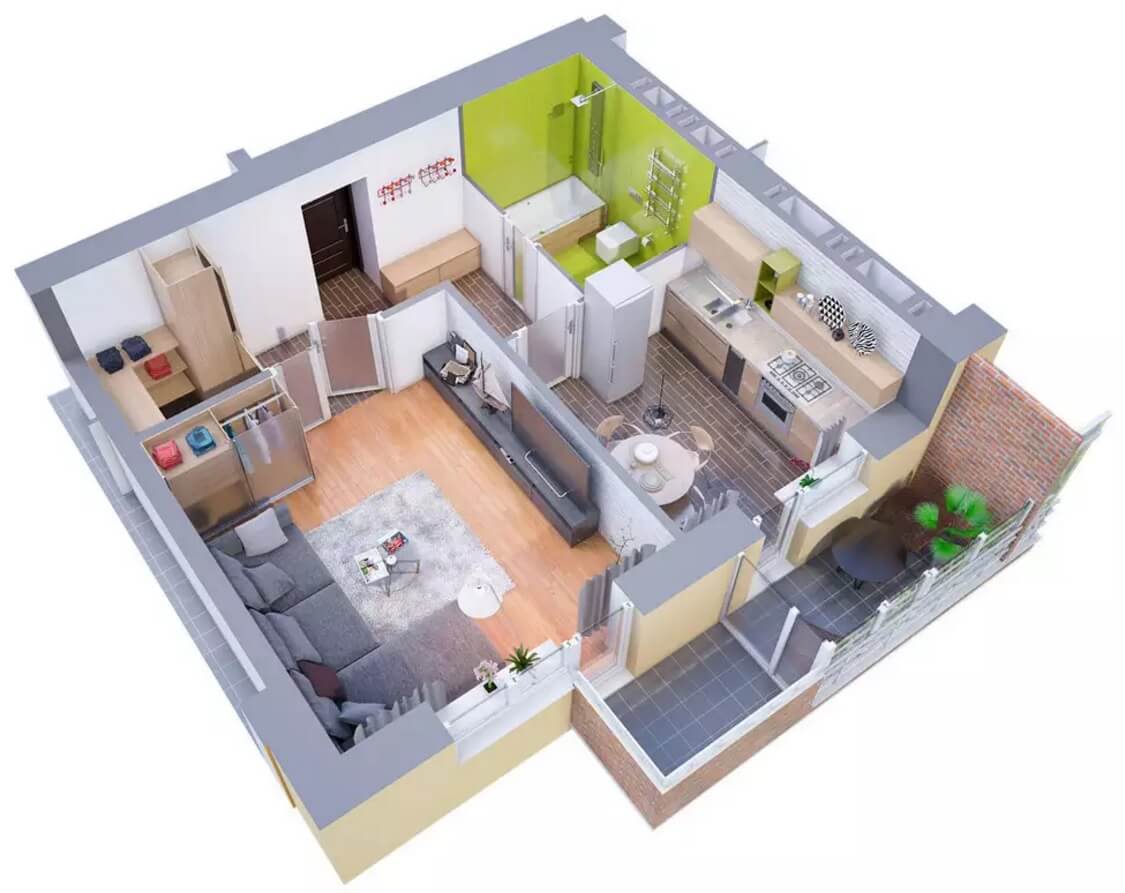 Two-bedroom 3D Plans
As we already mentioned, everything begins with an idea…
Sorry for the inconvenience, we are planning to finish this post as soon as possible. Stay in touch…