Glass cloth wallpaper or, as it is often referred to as fiberglass wallpaper, is a special kind of wall coil coating, which is produced by the weaving process. That means the material is knitted using glass yarns of different thickness and density, as, for example, wool sweater. After this, the fabric is impregnated with a special compound to give it a stable form. Glass fiber is a new and popular finishing material, which stands out among a number of other finishing materials. Universal fiberglass wallpaper for any room of your apartment is a very powerful tool to decorate almost any nook of your living space without extra expenses of time and money. At the same time, you will achieve a high quality ecologically friendly environment and unique wall design.
Contents: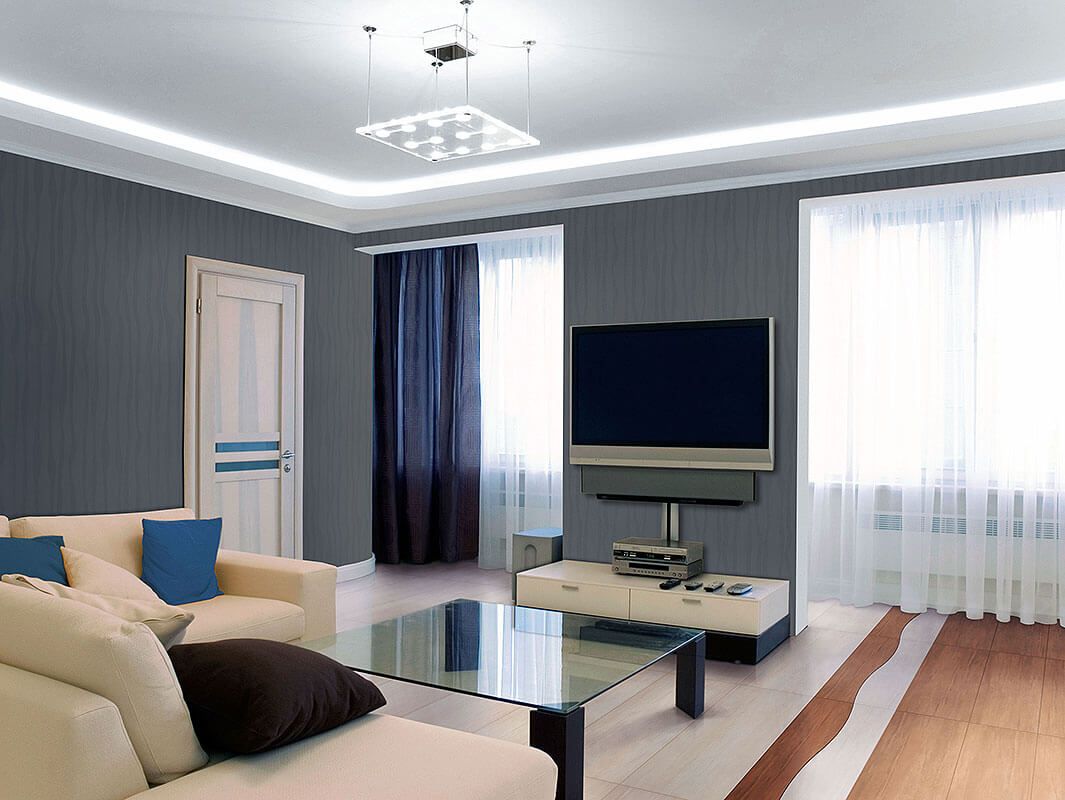 The Advantages of Fiberglass
environmental friendliness;
breathability;
hygiene;
fire safety;
strength and durability;
the possibility of repainting.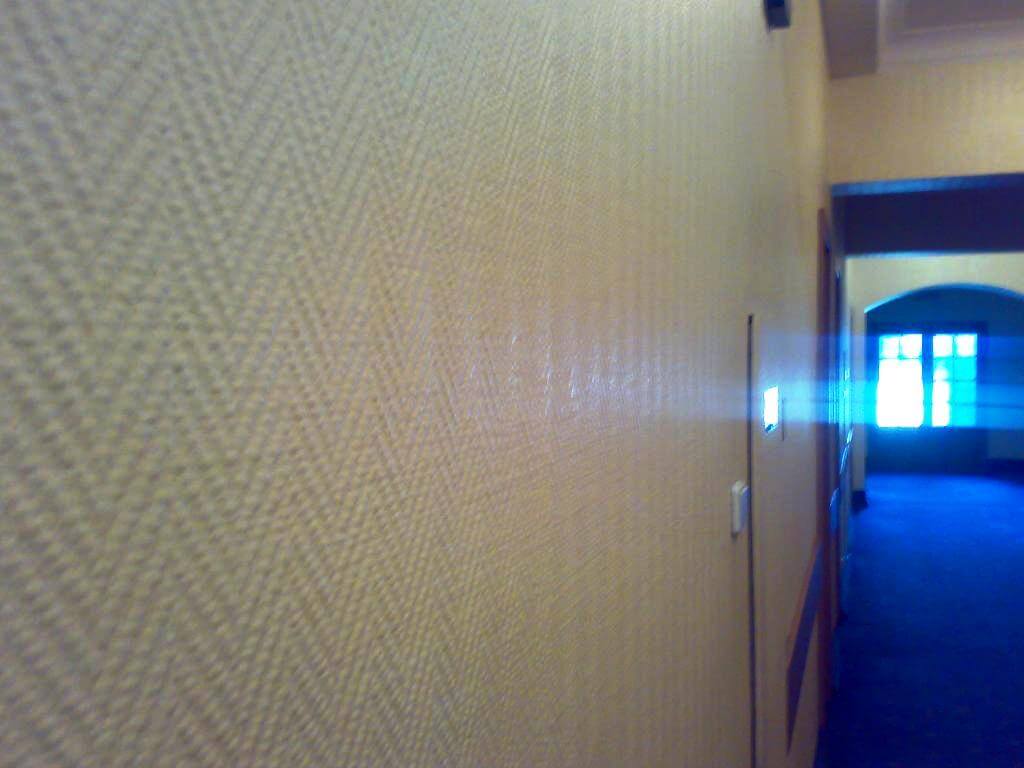 Let Us Examine It in More Detail …
Absolute fire safety gives wallpaper uniqueness: it does not burn and does not support fire. You can use this material for any living room as for the walls in places of people's evacuation in case of fire hazard. Moreover, in case of fire, the wallpaper does not emit harmful substances.
Fiberglass wallpaper does not contain vinyl or other harmful substances. It consists entirely of natural environmentally friendly components, namely: clay, quartz sand, limestone, and soda. Woven fabric is processed on the basis of starch (which is also a natural component) after impregnating. This structure allows you to maintain a natural climate in any room, which is always a good impact on the health and well-being of residents.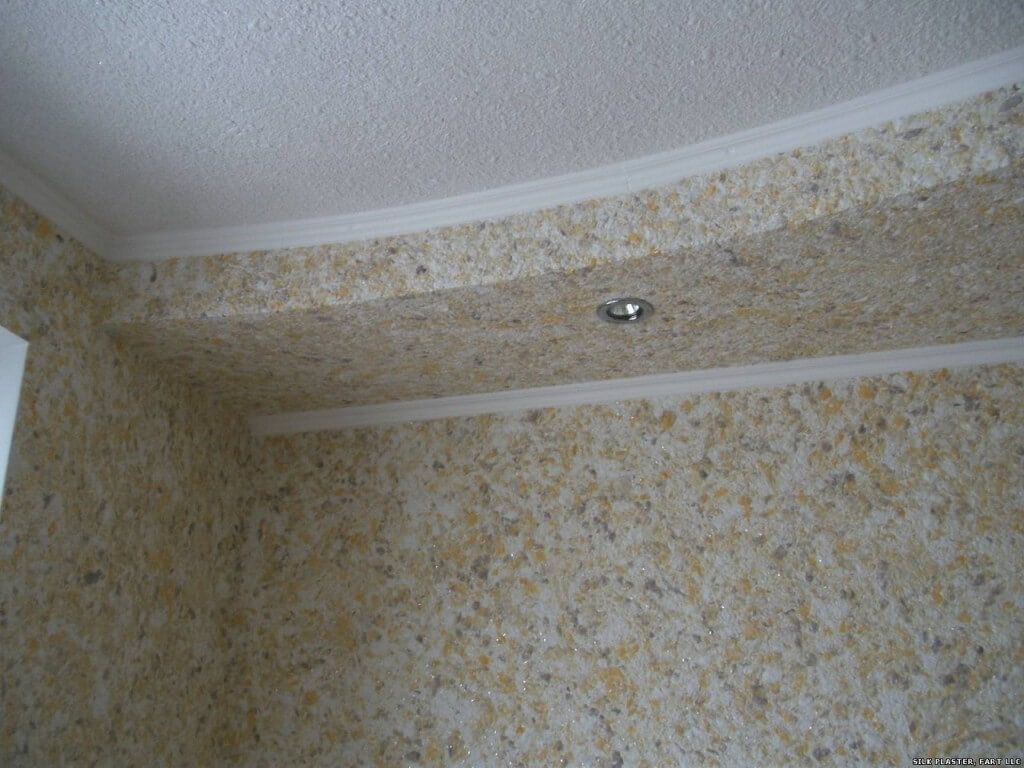 What else Fiberglass Wallpaper Stands out with?
Of course, it is a strength. Fiberglass is one of the most durable materials. Therefore, people can use it in many areas including aircraft. Material reinforces and protects the surface against various impacts and other damage. It is not afraid of any "hands" or "feet", or even "beaks", "claws" and "legs" of other inhabitants of the house. Of course, if you really try, and will rub the surface with a sharp object for a long time, it is possible to damage the material. But I repeat, you'll have to try for real. Fiberglass is one of the most durable decorative materials known to date.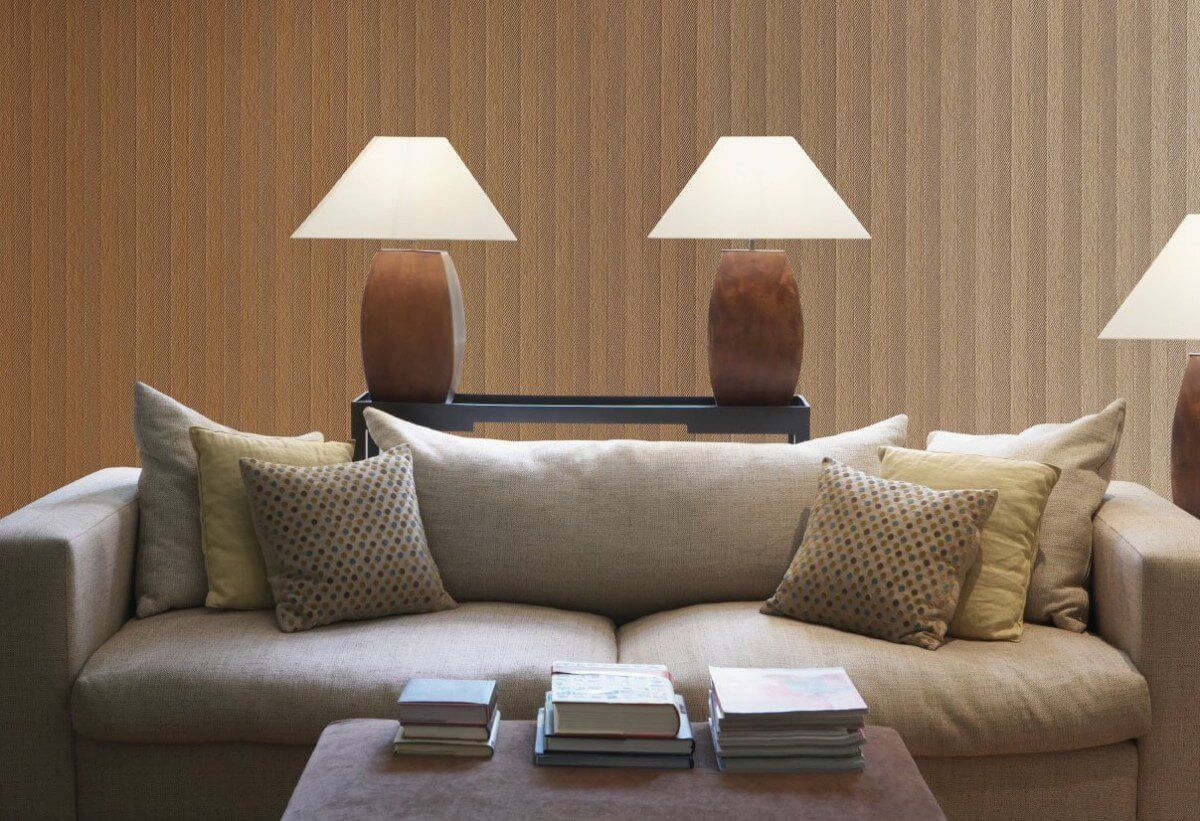 What about Reinforced Properties in Detail?
Different, almost imperceptible cracks may appear on the plaster due to the shrinkage of the walls or heating. Glass fiber reinforces the surface and protects it from cracks and other deformations. By the way, glass is very durable: the service life of it is about 30 years. It can bear easily repainting in any color up to 20 times while the drawing relief will not change as well. Also, the material is easy to care for: being washed by anything, even the most stringent mechanical and chemical agents. Glass fiber is not prone to accumulate static electricity, so it will not attract dust. Also, the material allows a wall to "breathe" which prevents the appearance of mold or mildew.
The material is available in a variety of textures, but the most popular are "gunny", "rhomb" and "herringbone". It will not be hard to find wallpaper with an original design pattern today though. Wallpaper is available in rolls of one-meter in width, and 50 meters in length.
How Fiberglass Wallpaper Looks in the Interior
The appearance of the material depends on many factors: the adhesive application (do not allow its lack or excess), sticking the glass cloth wallpaper itself (it is important to observe the pattern matching technology, seams' joining, cutting, etc.) and, of course, the correct choice of paint, which should not interfere with the structure drawing. In many ways, the structure itself affects appearance. When you select it is great to follow such a rule: for small rooms is better to choose wallpaper with a subtle pattern and texture.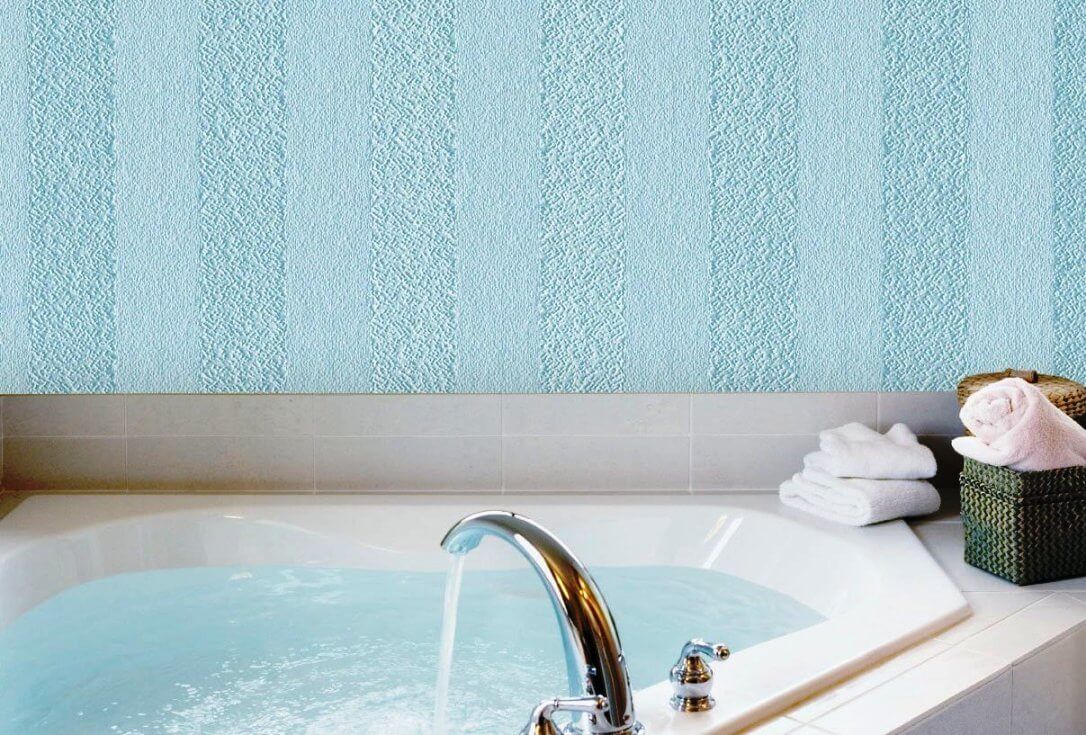 In some buildings (especially old ones) there is the problem of unification of the surface. They've faced repairs many times, and often you can meet walls made of different materials: drywall here, brick, or chipboard there. Fiberglass wallpaper solves this problem perfectly: after applying all the differences in the basics and cracks disappear. This material is more convenient to paste over the door cabinets, conventional doors, and other furniture (in the country the most it).
How to choose the paint for fiberglass? You should choose some water-based paints with good abrasion resistance. A high level of "gloss" will help to emphasize the texture pattern.
Rules of Working with Fiberglass
When working with glass-fiber wallpaper, it is necessary to adhere to a few simple rules. Firstly, it is necessary to use a special glue for heavy kinds of wallpaper. By the way, you can find both in liquid ready form and in powder form. Secondly, the adhesive must be applied to the surface of the wall. If conventional wallpaper requires pasting the fabric, the fiberglass doesn`t. After application, the material should dry for about 24 hours. You will need to avoid direct sunlight to the surface or drafts in the room.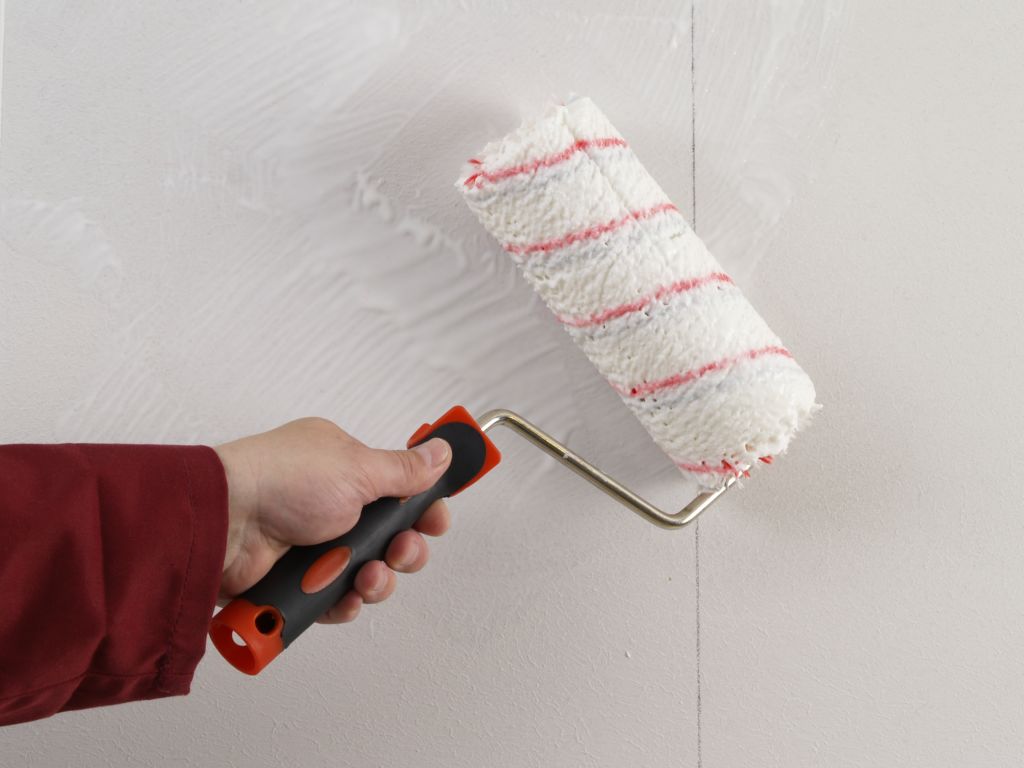 Due to the similar front and backside, inexperienced "masters" can sometimes confuse them. Remember, the front side is always turned inward on a roll. Some manufacturers mark it with a strip of blue or gray.
When completely dry you can begin painting and decorating surfaces. Here, only your imagination limits all the ideas. By the way, it is recommended to paint the surface in several layers, it will help to achieve better results.