At the present stage of development of finishing materials industry more and more leading positions are occupied by non-woven wallpaper: popular way to compliment interior design. With each passing day it wins more and more supporters among the population and it is not surprising due to the low cost and easy application which can be executed by yourself. Also this is due to the high quality and positive properties of non-woven fabrics, such as high strength, the wet cleaning ability and, of course, presentable look. When choosing wallpaper, you should clearly define what suits you best. This may be the wallpaper for painting, foamed vinyl, firm vinyl on a paper basis, as well as with elements of silk-screen printing.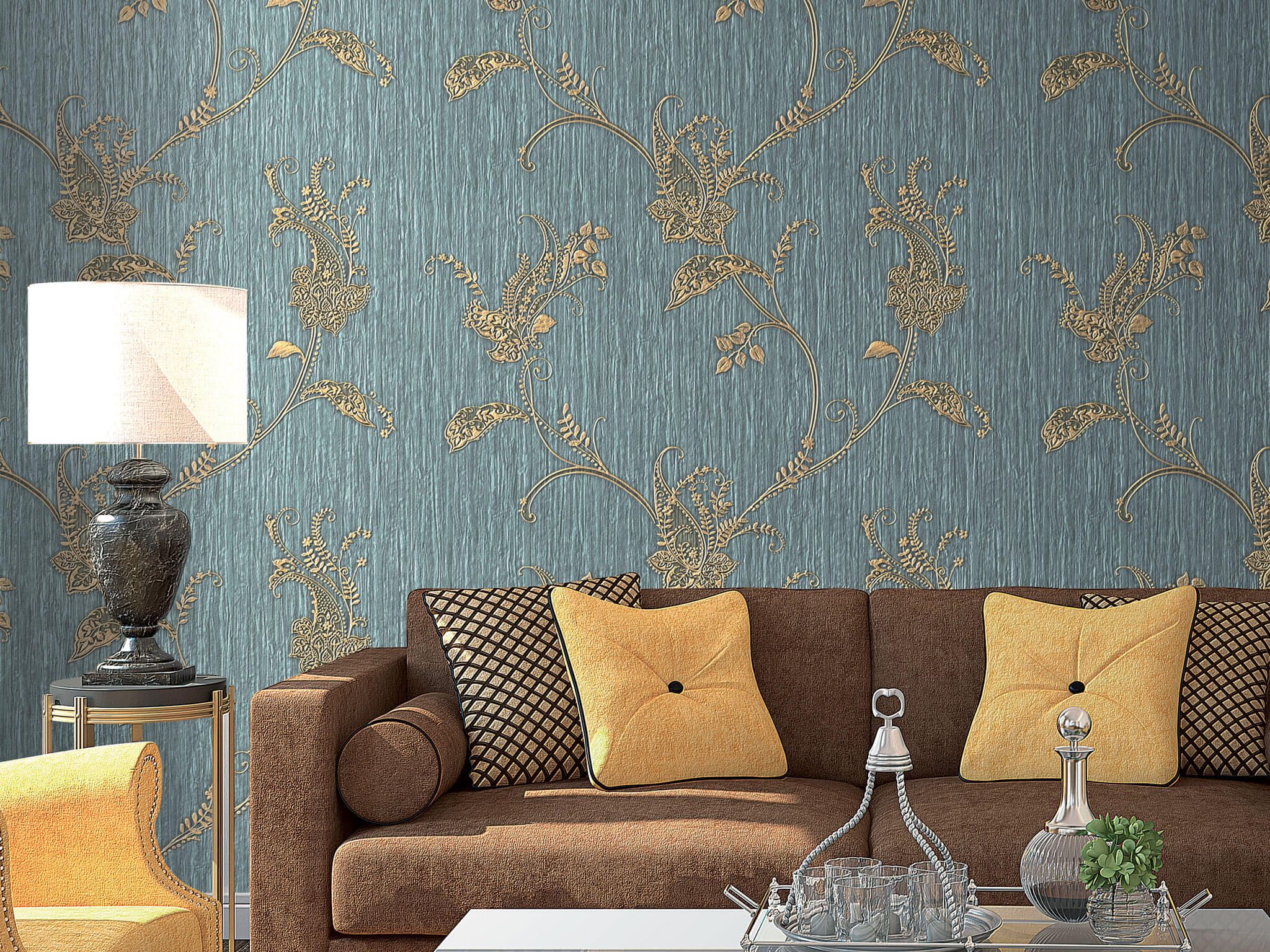 Advantages and disadvantages of non-woven wallpaper:
+ through dense basis can mask small defects of the walls (cracks and fissures);
+ fire safety and fire;
+ breathable material that allows the walls to "breathe";
+ ease of gluing: not stretched and not torn. The adhesive is applied only on the walls, which reduces the operating time;
+ ease of care: cleaning, you can use a vacuum cleaner or rag;
+ due to resistance to sunlight, wallpaper for a long time retain their original form;
+ antistatic.
– weak resistance to mechanical damage: can remain scratches and small dents;
– require periodic cleaning;
– the relatively high cost.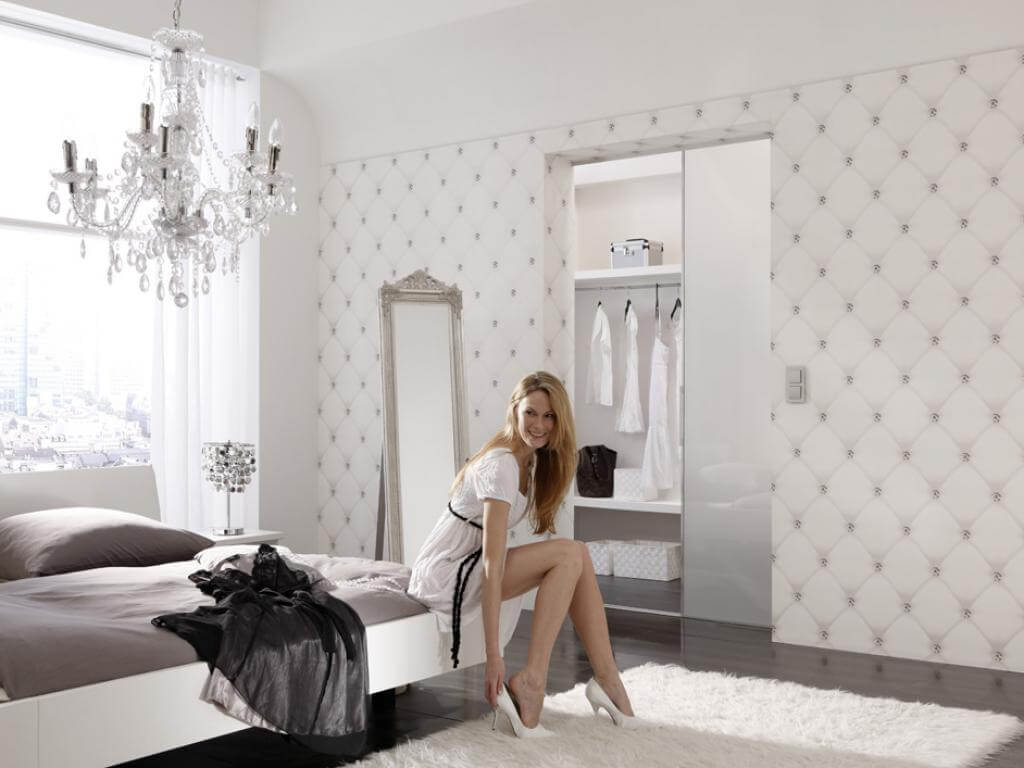 There are two main types of non-woven wallpaper:
Structural. Its distinctive feature is the content of vinyl foam, which is applied to the base of the fibrous cellulose. That is, interlining acts as a base material in this case and special vinyl wallpaper layer endow decorative qualities.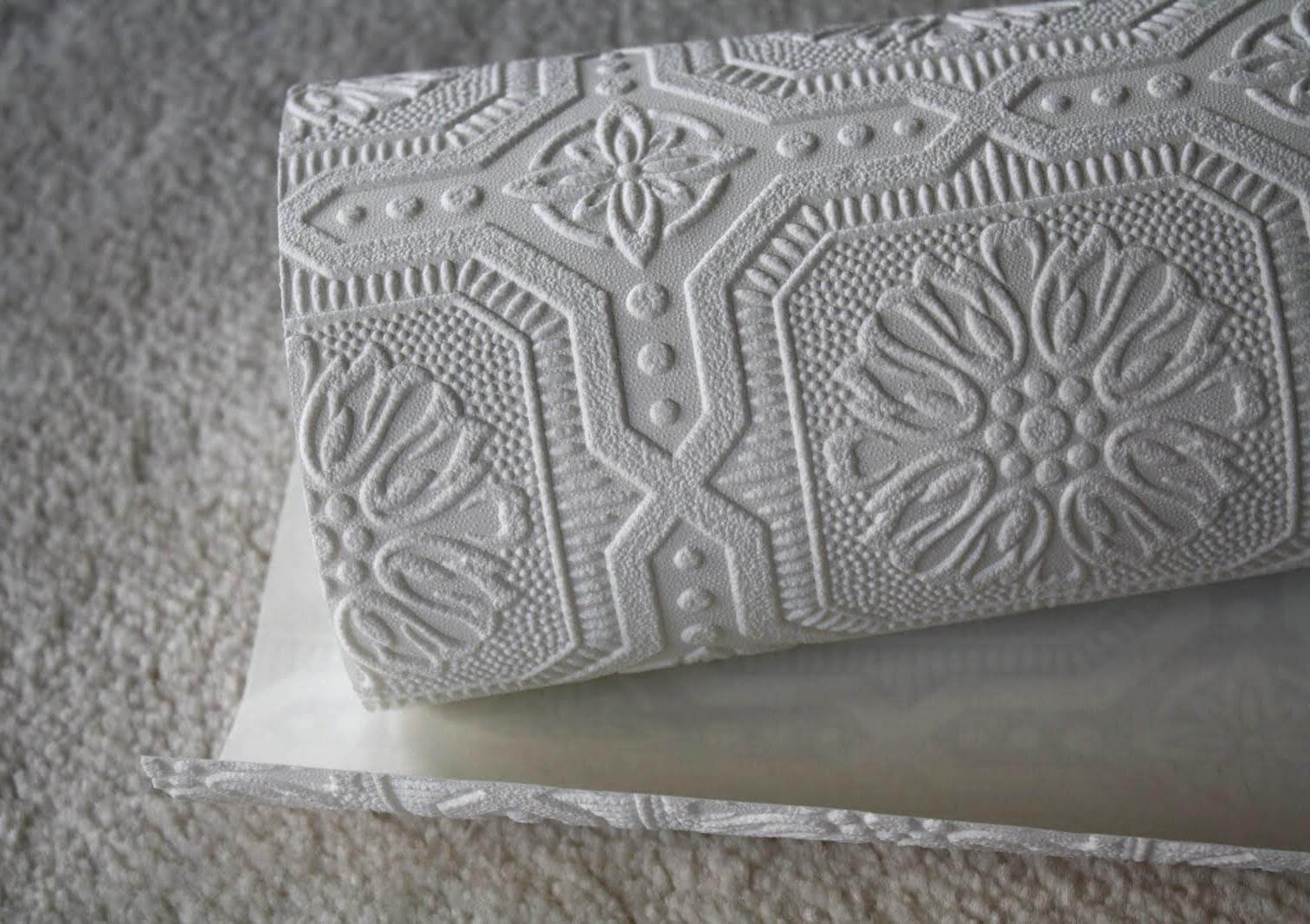 Fully based nonwoven. It is presented with a dense texture. The base allows absolutely no deformation of the sheet. Otherwise, it will reveal all the flaws of the wall. Therefore, they can be pasted over the wall only after a perfect preparation. With the original texture, this type of material is ideal for further painting. The only thing that needs special attention is the compliance of the material application technology.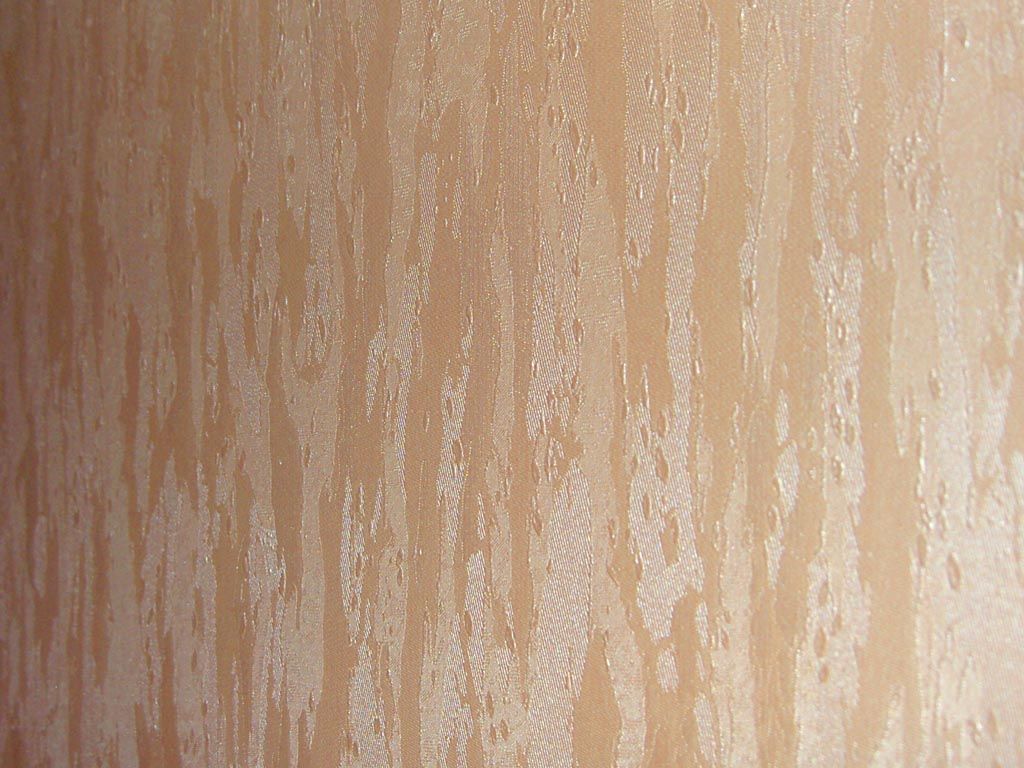 Technology of non-woven wallpaper pasting
To start, you need clean the surface thoroughly. Wash off the whitewash, paint or remove old wallpaper, prime and dry the walls. To facilitate the work you need to mark out the pasting surfaces. After marking the glue is applied. And cover a little more surface area than you'll need. Wallpapers cut with the margin of 7 – 10cm at top and bottom sides. The first cut put strictly on labels. Using a rubber spatula, press the sheet from top to bottom and then on a diagonal using herringbone pattern strokes. All subsequent sheets we should glue right on the edge of the previous strip.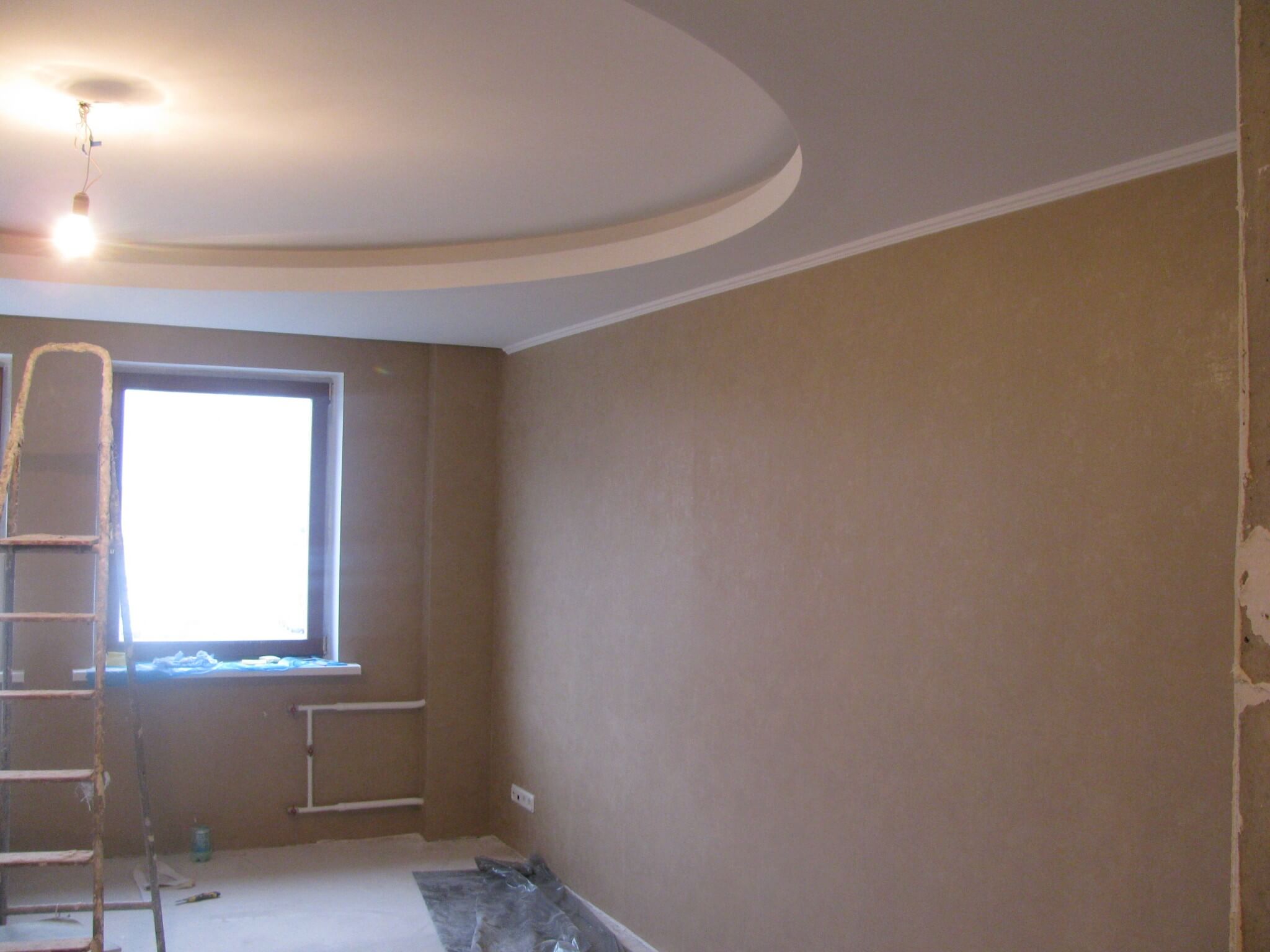 However, there may appear some difficulties in pasting corners with complex projections. The main rule here is to remember that non-woven wallpaper does not like overlapping. It implies precision and meticulousness of pasting.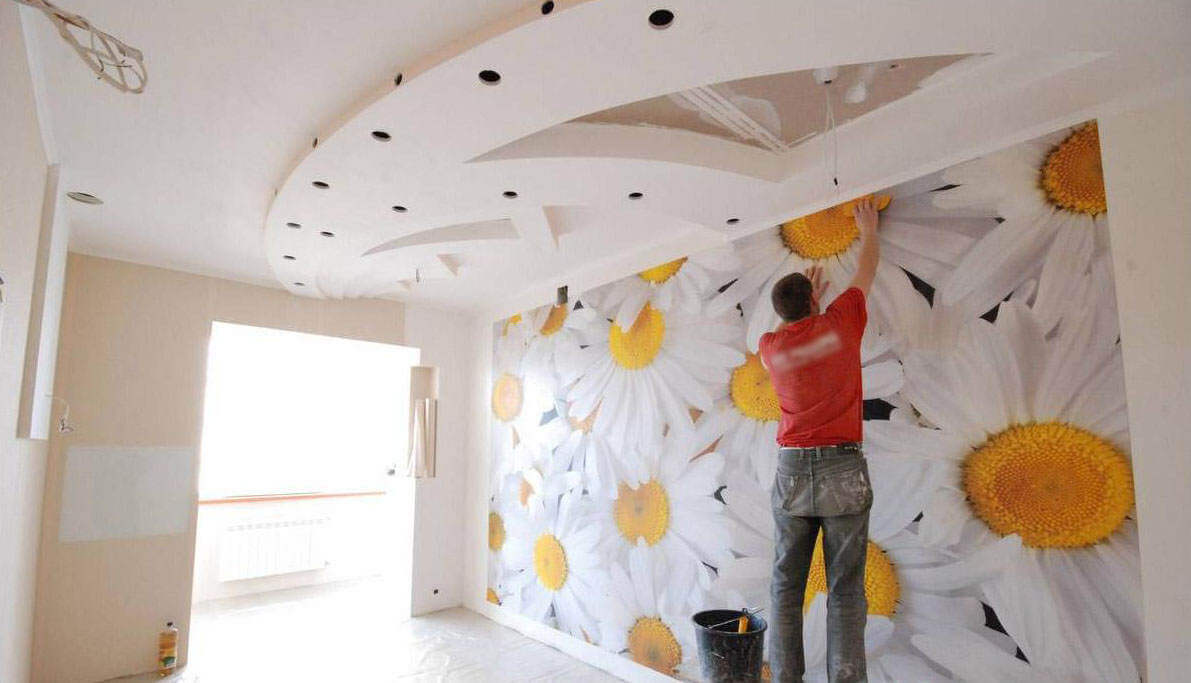 So, let's summarize. This wallpaper, as was said above, conceals cracks and evenness of the surface perfectly without tearing and preserving the original appearance. This is what makes non-woven wallpaper the most popular in its market segment.