There's no easy way to say it, but bathrooms can be a huge breeding ground for germs. You may think that your bathroom is complete, but you could be missing out on some cool tools that could make your life a lot easier. The next time you're busy renovating your bathroom, put gadgets and gizmos on your plan. You can get weighing scale bathmats for a "hopefully" daily checkup on where your weight is. You can install a high-quality rain shower for maximum coverage and efficiency, and even invest in a shower drain hair catcher to save you gallons in drain cleaner. However finished you think your bathroom is, be prepared for a shock as we run through the top 10 bathroom gadgets and gizmos out there.
PomaBrush Electric Toothbrush
You only get one set of them in your adult life, so it's up to you to look after them and keep as many teeth in your mouth as possible. That's where having a powerful toothbrush comes in handy. The PomaBrush silicone electric toothbrush is very lightweight for a comfortable hold and its all-silicone brush will delicately clean your teeth with its subtle massage effect. Say goodbye to charging your toothbrush every night because this brush lasts a staggering four months on a single charge. Cleaner teeth and a lower electricity bill; it's a win-win.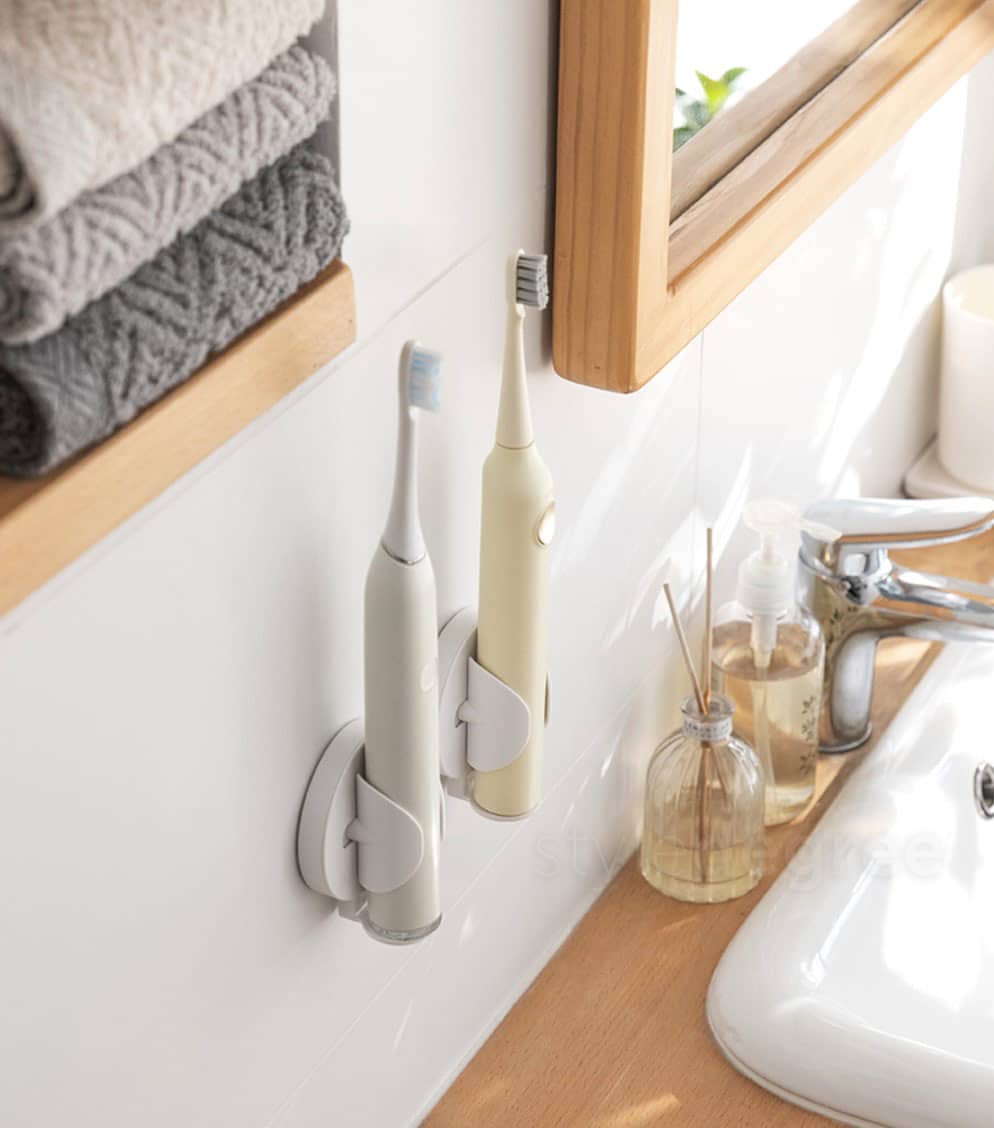 Methven Rua Shower Accessory
There's nothing better than stepping in the shower and feeling the water spray your whole body without having to maneuver back and forth. If that sounded like your dream shower experience, then look no further. This showerhead's technology maximizes water spray and reaches the entire body to keep you relaxed and satisfied. Further, you can benefit from the aerospace polymer construction that helps to keep the water temperate evenly spread. If you thought it couldn't get any better, this showerhead uses less water than your average head, which means a reduction in your water bill.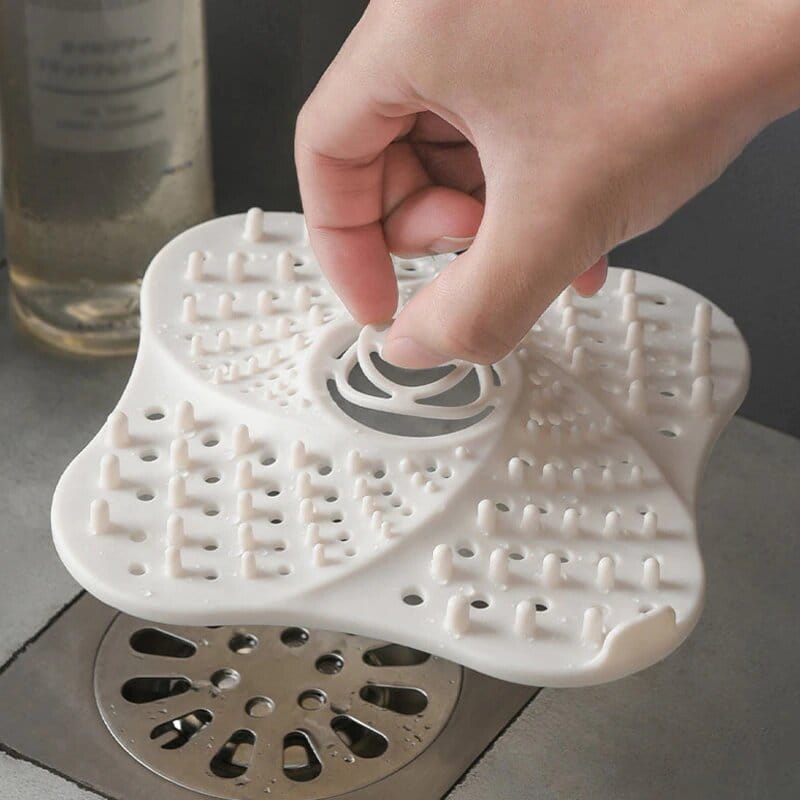 TubShroom Drain Hair Catcher
We've all been there, standing in the shower, and all of a sudden, the water starts to pool up above your ankles, which makes you investigate further. You turn the shower off and put your hand in the plughole and pull a mass of thick matted hair out – and you know that's just the start. Don't worry though, you can rest assured with this bathroom gadget, you'll never stoop so low again. Simply pop a TubShroom into your drain and wipe it clean before using it again. The blogs on The Shroom Company website cover all kinds of bathroom-related topics, including how to select the best hair catcher for your shower.
Mateo Smart Mat
Who wouldn't want to dry their feet and weigh their body at the same time?
This smart bathroom mat is stylishly designed with a set of footprints in the middle. All you have to do is step out of the wet and align your feet with the design, the mat will automatically sync up your weight with an app. Further, this bathmat gives deeper analysis by providing information about your muscle-to-fat ratio. Finally, this mat has AI capability that recognizes who is stepping on the feet at all times – isn't the future great?
Bamboo Self-Draining Soap Holder
This simple gadget will keep your soap out of the dirt and drain filthy water away. The stylish-looking bamboo self-draining soap holder is designed with slats along the bottom and gaps in the side to help water slip away. You will never have to deal with grubby wet soap every time. No matter what your bathroom decor, these beautiful bamboo dishes will complement any bathroom.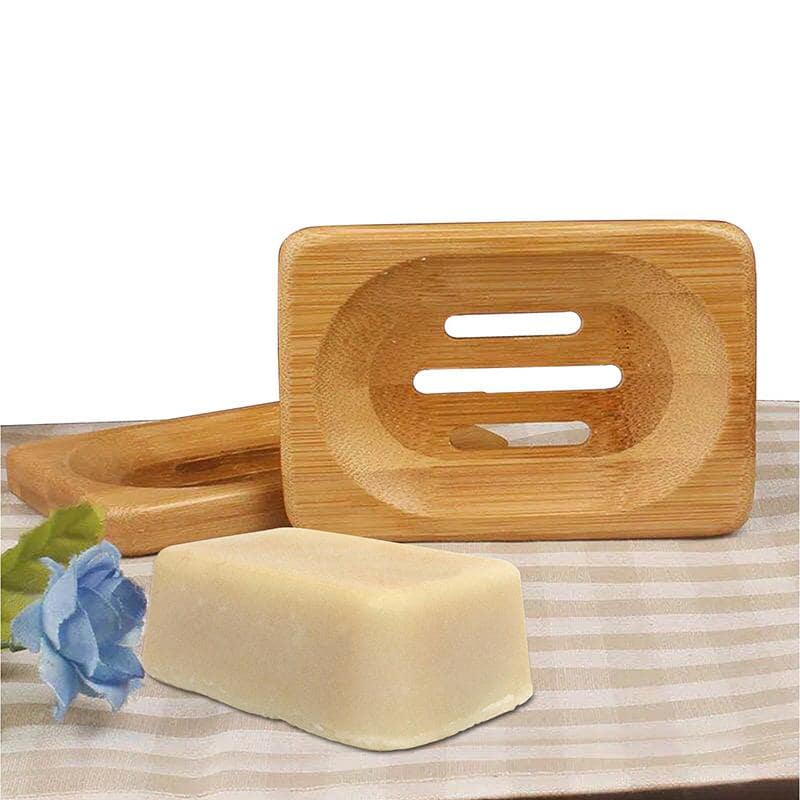 Tetra Soap
On the topic of soap, it's frustrating when you're washing your body and your bar of soap slips out of your hands and flies across the room. You can put an end to that right now by investing in the TETRA SOAP Soap Bar. This bar of soap is the bar you never knew you needed. Perfectly designed in the shape of a tetrahedron, it fits flawlessly into your hands and prevents unwanted slipping. This soap even dries quickly, so that's a bonus.
Wall-Mounted Towel Holder
Keeping it classic, there's nothing better than stepping out of the shower and wrapping yourself in a toastie towel. Although quite a lot of modern bathrooms come with them installed, it's an essential remodel item for older bathrooms. The Rejuvenation towel warmer is a top pick that is made of brass and is finished in either a chrome or nickel polish. Not only does this towel warmer present you with the softest towels, but it also looks slick and will heat your bathroom on those chilly mornings.
Dylan Fealtman's SuperBlue Toothbrush
Another toothbrush making its way into the lineup. This time it's the SuperBlue Toothbrush by Dylan Fealthman. This toothbrush looks intelligent and is packed perfectly into a powerful case, making it ideal for the avid traveler. When you're finished brushing your teeth, you pack the brush into a case that is packed full of UV light. This light sanitizes and removes all of your debris and bacteria buildup. Who knew that bathroom technology could be so fascinating?
Withings Body+ Body Composition Smart Scale
Let's face it, no one likes stepping on the scales and facing the music. However, that's all set to change with these Wi-Fi-enabled smart scales. These scales are insanely accurate and automatically log your data on a handy app for you to track your progress. Further, the screen delves deeper into your metrics and offers a full picture. For example, after taking to these scales, you will learn your bone mass, water weight, muscle mass, and fat composition. For only $100 at full price, that's a fantastic set of features all packed into a slick design.
Integrity Savvy LED SmartMirror
Although this tech costs a whopping $4,850, it is worth mentioning in this list. Mirror, mirror on the wall, who's the smartest of them all? The Integrity Savvy LED SmartMirror.
With this hyper-intelligent mirror turned on, you can listen to your favorite tunes, catch up on world events, and even catch up on that missed episode of your favorite show. Say goodbye to missing out on vital knowledge consumption whilst you're getting ready. Don't worry, if it gets too much for you, you can turn it off and it reverts to being just your average mirror. If the Evil Queen had this mirror backing her cause, then she might have succeeded.
Now, you can stand in your bathroom and think to yourself how your experience can be enhanced with the addition of some of these fantastic gadgets. Smart mats and scales can help you keep track of your weight with ease whilst even drying your feet. The toothbrush game has been upped with trendy features and tenfold hygiene offered through UV light. You don't need to worry about grim soap buildup if you invest in the Tetra soap or a snazzy bamboo soap dish. Further, you can benefit from a cozy bathroom in the winter and the plushest towels in all the land with a modern towel heater. Let the future into your home and take care of your bathroom habits in style – who says that using the bathroom has to be a sordid affair.