Owning and maintaining a home is a year-round task. Here's a handy summer home maintenance checklist so you can be ready for summer.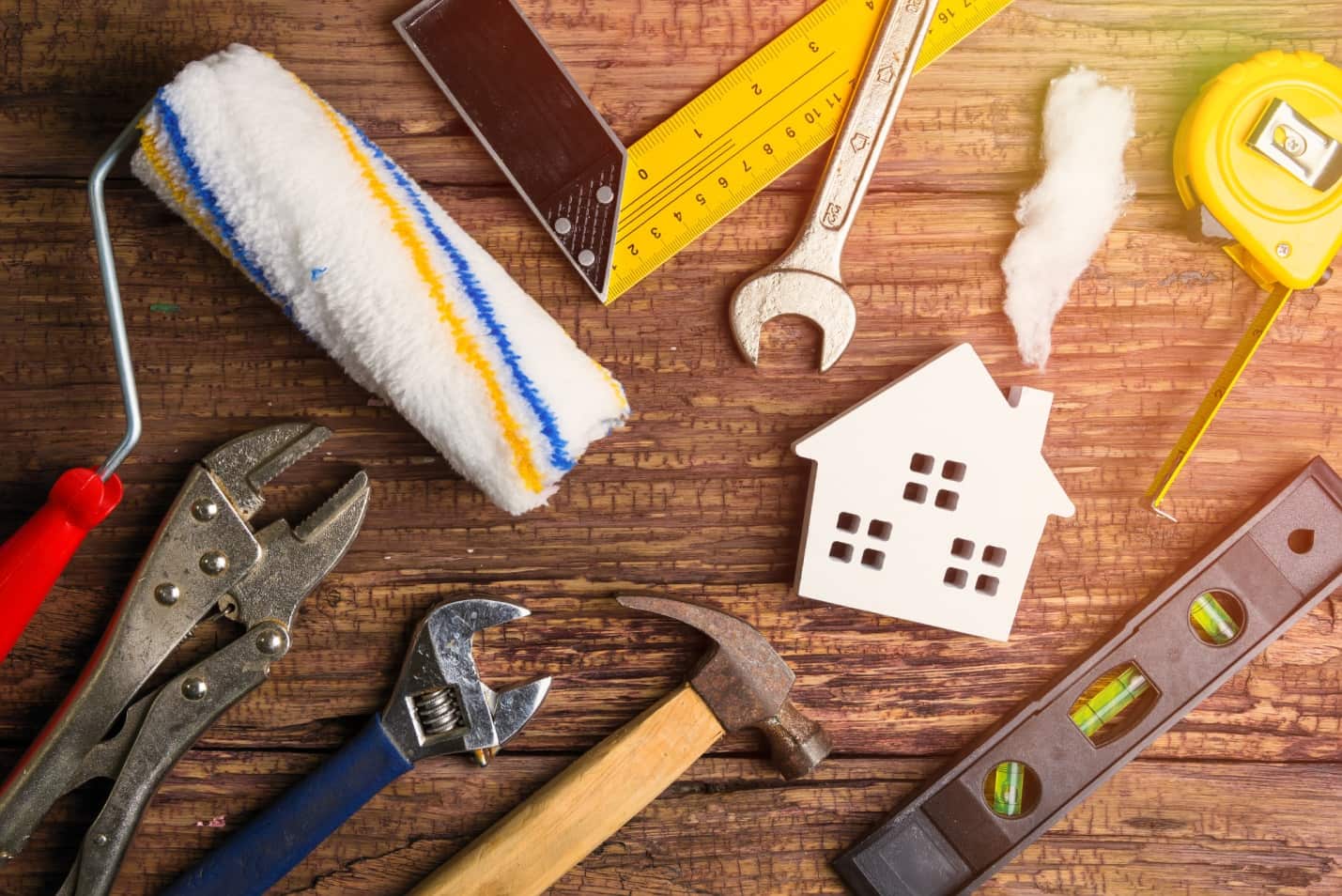 Summer's here and you know what that means: it's time to break out the suntan lotion, go to the beach (or pool), and soak in the sun's rays!
But as much as we'd like it to be, summer isn't all fun and games. If you're a homeowner, there are some things you need to take care of so your property is well-maintained and good to go.
To help you out, here's a summer home maintenance checklist with 9 items you should take care of this season.
Clean Your Grill
Summertime is pretty much synonymous with barbecues. If the weather isn't so great in other seasons where you live, then your grill may have been neglected for some time.
Do yourself a favor and give it a good clean before your first summer get-together. The correct cleaning method for gas and charcoal grills will be different, so make sure you read up on your manual to properly clean yours.
Perk up Your Porch
You'll most likely want to spend time out on the porch with your friends and family. This is especially true if you're going to be hosting lots of barbecues!
Take a moment to give it a good clean. Sweep off all debris and mop up the buildup. If it's been a while since you've given your porch a deep clean, then you might have to even scrub them.
Also, take a look to see if any parts need repairing. Take an afternoon to replace wooden boards, repaint spots, and hammer in any nails that are sticking out.
Check Your Smoke Detectors
As we've said above, summer means lots of barbecues. And that means lots more chances of accidental fires.
Even though you have your barbecues outside, this doesn't mean you shouldn't check up on your smoke detectors. You never know if your child will get curious about lighters and play around with them indoors.
Do a quick check around the house to see if all the smoke detectors are working. If they seem kind of weak, then replace the batteries to be on the safe side.
Check Your Carbon Monoxide Detectors
On that note, you should also check up on your carbon monoxide detectors. These are probably even more essential than smoke detectors, as carbon monoxide is odorless, tasteless, and colorless.
Like with the smoke detectors, give these a test and replace the batteries if needed.
If you currently don't even have any carbon monoxide detectors in your house, we highly suggest you pick some up. They're affordable and can literally save your family's lives.
Have Your AC Looked At
There's nothing worse than trying to survive the hot summer heat without a working air conditioning unit. You might think your AC is working just fine, but you never know if a problem is lurking inside.
One thing you can do is go through an air conditioner maintenance checklist by yourself. By doing so, you'll ensure that your AC runs smoothly, all year long.
Of course, you should also have a service check every year as well. That way, a professional can tell if there's something gravely wrong and fix it before it completely breaks your air conditioning.
Give Your Fans a Good Clean
You probably want to save yourself some money during the summer and won't want to run the AC all the time. After all, it won't be scorching hot every single day.
In that case, you'll want to make sure those fans that were collecting dust are nice and clean when you want to use them.
Take a duster and run it along the blades of your portable and ceiling fans. You'll also want to turn them on to make sure they're working. That way, if there's anything wrong, you can get it fixed before the hot weather arrives.
Wash Your Windows
This season is a great time for letting in all the sunshine you can get. But streaky and dirty windows may put a damper on things.
Make sure you wash your windows not just on the outside, but also the inside. Once you've put your back into wiping them down, you'll witness the full glory of the sun, without disgusting streaks.
Do Some Landscaping
When seasons change, the types of plants and flowers that'll thrive will change as well. You may have already noticed some greenery wilting.
Go around and pull up dead foliage, as well as cut back any shrubs or branches that are getting unruly. Also, be prepared to change your watering schedule, as the summer sun will be brutal on your lawn.
Declutter Your Home
You've heard of spring cleaning, but what about summer cleaning?
While you don't have to go as in-depth as you did a season ago, it can still be a good idea to get rid of all the junk you've accumulated in your home. You want to relax during summer, and how can you truly do so with clutter all around you?
Make sure you do this before temperatures rise, as you'll be working up a sweat if you procrastinate.
Once you've cleared out all the junk, it'll be a sight for sore eyes. You can then truly enjoy your summer vacation!
Use This Summer Home Maintenance Checklist for a Better Home
Now you have a handy summer home maintenance checklist to go off of to make sure your house is up to scratch to handle the upcoming weather. By taking care of all these items early on, you'll be able to kick back and relax by the pool earlier.
So don't procrastinate; do your summer home maintenance now and reap the benefits later. Plus, you can use this checklist for all the upcoming years too!
Did you enjoy our home maintenance checklist? Then make sure you improve your home with more tips from our other articles, too!