Each type of flooring has its own positive characteristics and disadvantages. Let's analyze which flooring is best fit for you and why. From what materials the floor covering is made, and for what premises this or that kind is suitable? When building a house, a floor plan for each room is planned right away, based on its characteristics. It can be humidity or sudden temperature changes, large wear of surface or scratching with furniture; possibility of spilling of acid liquids or falling of heavy objects. Let's start with the most popular material – wood. It is a warm 'breathing' floor with a unique natural pattern. And we will try to answer the very important questions regarding types of wooden floors: which is better to choose?


Hardwood Flooring
The natural wood is warm, has a unique natural pattern, and also absorbs noise. Children can run barefoot and even play sitting on the floor. As the massive board worn, it is allowed grinding, polishing and applying a clear lacquer coating while the structure of the tree will retain its unique pattern, which only nature can create. It is also possible to cover the floor with paint.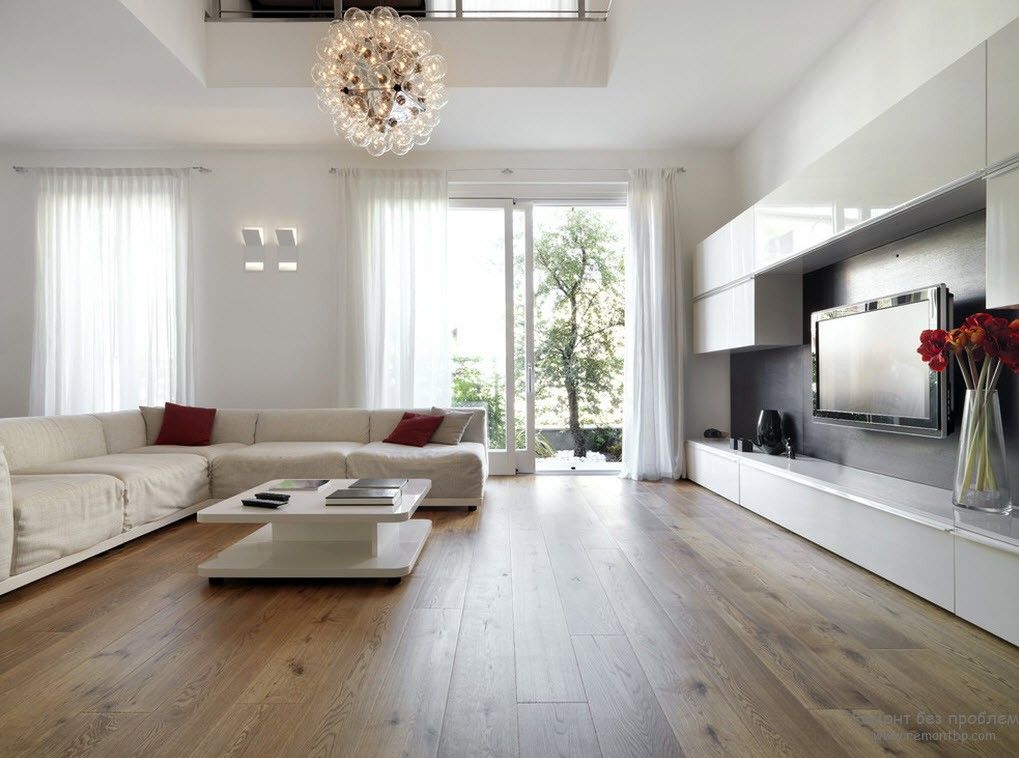 When sunlight hits a natural tree decolorizes, changing the shade. Transitions of color from the board to the board occur. If the room is made in a simple style, then it is necessary to apply special varnishes, which protect timber from UV rays. But if the interior styled in Country and High-Tech, such a floor will only further emphasize the direction of design, its naturalness.
The drawbacks include warping in case of water seep and the formation of cracks during its drying. It requires constant care: after laying the floor, soak them well with protective oils, cover periodically with varnish in several layers or with paint.
For applying such flooring, you'll need special skills and tools. The basis is a wooden frame made of beams. It explains the high cost of the material, because a large board is chosen and long preliminary preparation of several drying stages required.

It has all the advantages of natural wood. And various styling options come as a plus. Using parquet from different types of wood, you can create unique patterns. With proper care it can last for a couple of hundred years (!). Examples can be seen in the halls of old castles and palaces of Paris, Vienna, London, St. Petersburg and other cities.
Such parquet board fits glued to a well-prepared basis. Basically, it is a concrete screed with a very flat surface. It also needs constant care in the form of impregnation with oils and waxing. Before applying, it is necessary to treat the lower and lateral surfaces from spoilage by beetles (woodworms). The parquet is also afraid of moisture. Scratches can appear while moving furniture. Styling requires skill. Modern manufacturers often make locks according to the spike-groove scheme on the side edges of planks. This greatly simplifies the assembly of the floor. And small chamfers conceal the formation of gaps during drying.
Parquet floor from a solid board is expensive. But its longevity and beauty will fully pay for the costs. And the emerging scratches waxed will emphasize the nature.
Parquet Board
It is natural wooden product which is made up of three timber layers of different breeds. The top layer is represented by expensive hardwoods, such as oak, beech, elm or some exotic species. The middle layer is made of soft, inexpensive wood, with a perpendicular direction of the fibers and acts as a stabilizer, preventing the floor from buckling. The lower layer is made of coniferous wear-resistant laths.
A thin layer of expensive wood can significantly reduce the cost of the product. The use of different species in the decorated layer makes it possible to collect different patterns. Such a floor will further emphasize your personality and decorate the hall. The room for this should be preferably large, not crowded with furniture and carpets. Then the floor covering will play with all shades of natural patterns.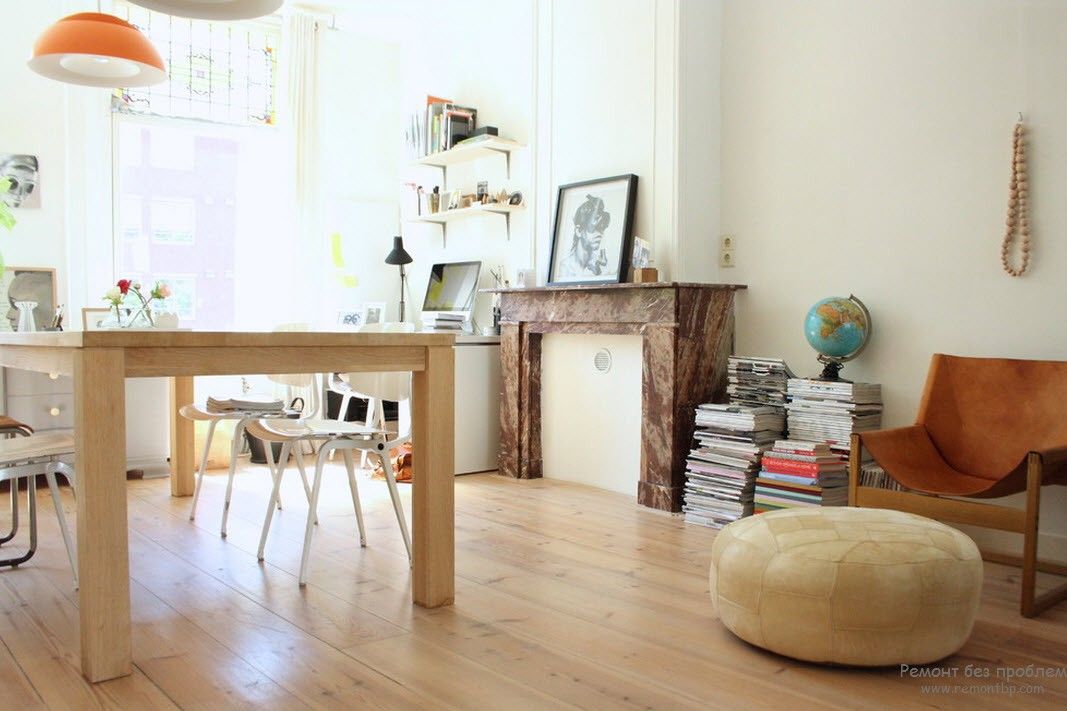 Depending on the method of impregnation with oils and wax, it has high strength and is resistant to wear. Side locks can be collected in a floating way without glue. If necessary, you can replace several parquet boards, without disassembling the entire floor. Laying the floor is available to one person without special training.
A thin upper layer of up to 3.5 mm does not allow grinding. When locks are impregnated with wax, it is not possible to make heated floor. It can be washed only with special means and wiped every 6 months with wax.
Options of the Engineered Floor
This is a variant of parquet which consists of two components. The top decorative layer is a timber of valuable and semi-precious types, and the second, stabilizing one, is made from plywood or chipboard. Currently, most public buildings and private houses in Europe and US have an engineering board as a floor covering.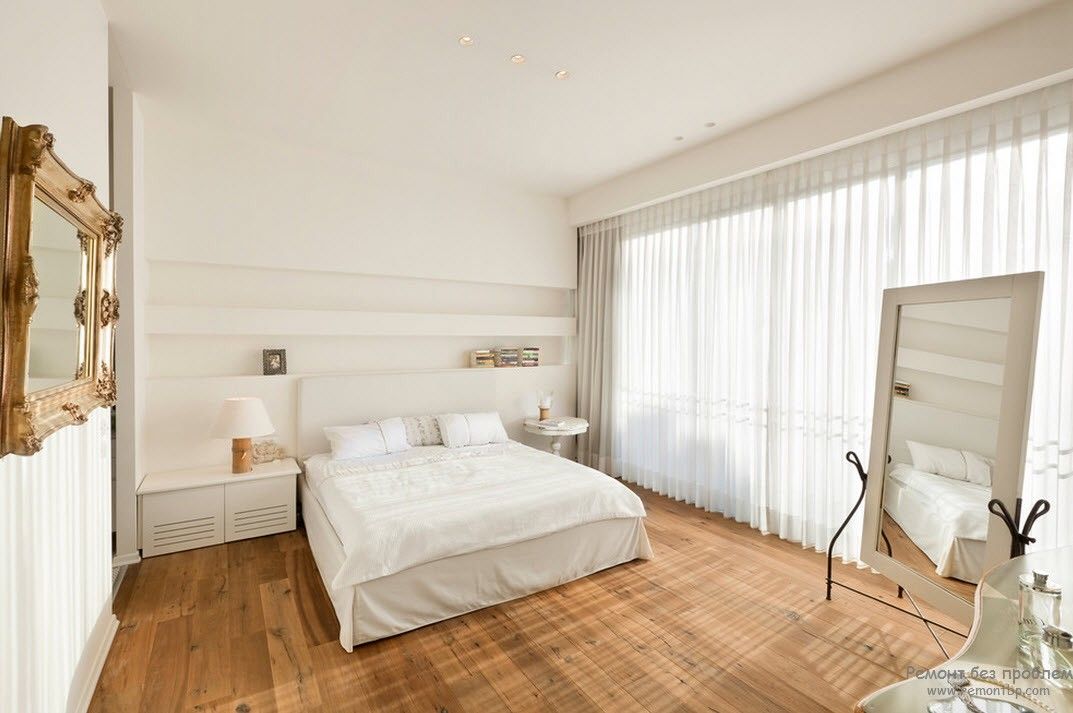 Interior designers like to work with such a floor. It has a huge number of options. For example, a fumed oak or other wood impregnated with dark oil can be used as a top layer. The color is retained for the entire thickness of the bar and does not change even after the grinding. In order to emphasize the natural pattern of wood, make artificial aging and processing with metal brushes (brushing). The softer sections of the fibers are removed and the surface becomes embossed. Smoking creates a difference in the shades of wood. As a result, the new floor has the amazing beauty of an old weathered tree. Products from this collection are not polished.
By using a different color for impregnating oil creates an even larger palette of colors. The patterns created when laying such a floor covering are unique in their diversity. Locks allow you to collect the floor in a floating way. As a substrate, a thin layer of cork or plywood is used. It is well combined with the underfloor heating system. You can replace individual areas without removing furniture from the room.
In residential premises, flooring from the engineering board can last up to 30 years. In this case, every 6 months, it is necessary to apply varnish or wax, depending on the type of impregnation. Wash it only with mild detergents. But it is afraid of fire. Even a burning match that falls on the floor can leave a stain. A harder and more durable surface is obtained by impregnating with oil and rubbing with natural wax. Then the stains and scratches are corrected with the help of wax. In public buildings, they are cleaned with detergents containing wax. This allows the floor to serve under heavy use for up to 20 years.
Summing Up
Each type of flooring has its drawbacks. But all the types we've reviewed are a natural wood with all its advantages. You can choose any depending on the taste and financial side of the issue. Create your own unique floor.