Are you thinking of getting solar panels? Here is how you can find a great solar installer for the job.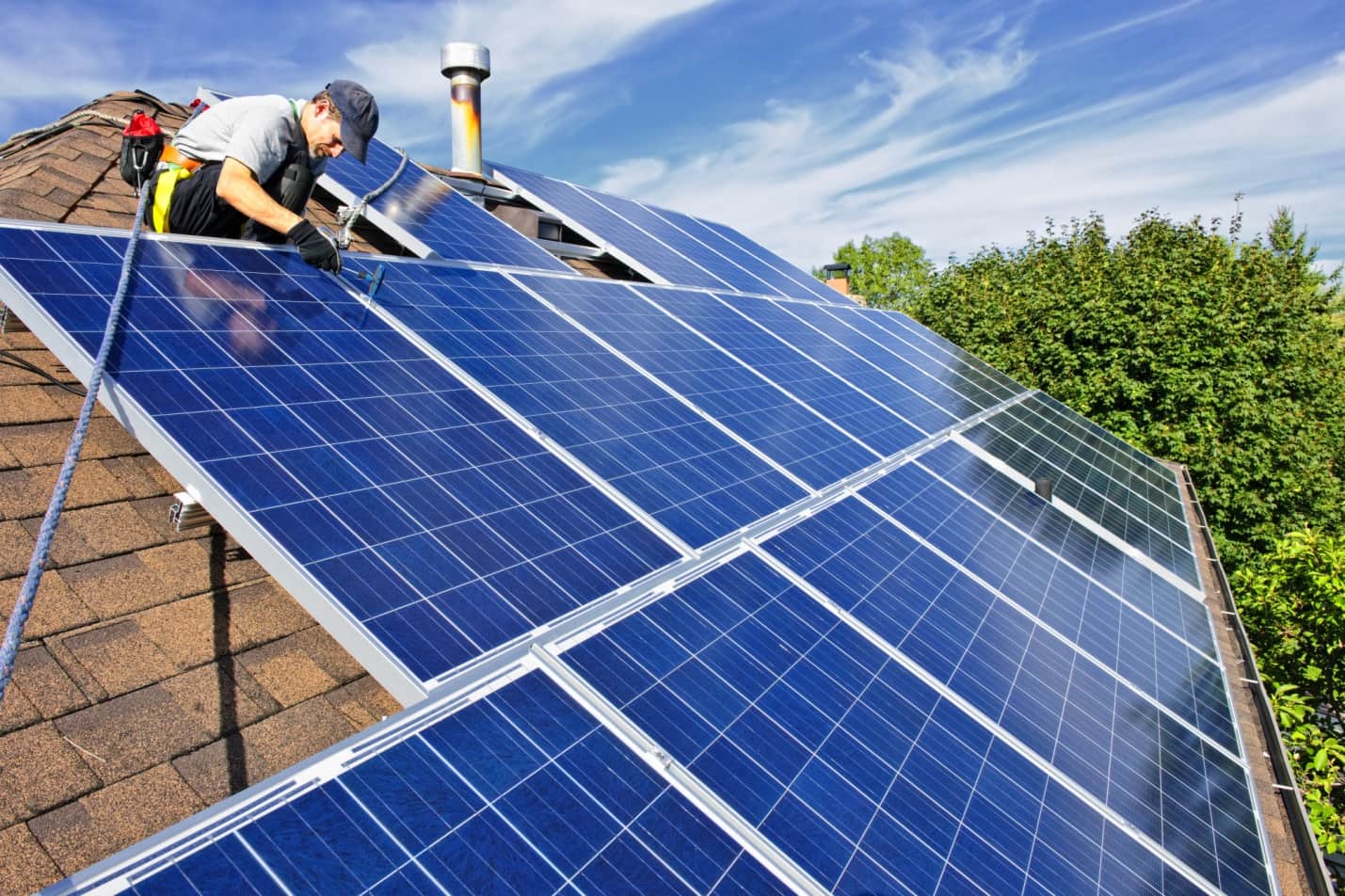 Do you plan to finally go solar as well? Are you looking for the best company to install your solar panel onto a home? The best professional solar installer isn't easy to find.
There's no doubt that solar panel systems are growing to be popular green technology. There are over 1.47 million solar panels in the United States. For your home, you want to entrust the installation process to an expert.
Read on below for a list of tips on how you can find the best solar installer near you.
Read Reviews and Reputation Online
The reputation of a solar panel installer will speak volumes about its service. The best way to find that is to look at reviews from past customers. Each company should have a segment on their website for receiving reviews and/or ratings.
Check the solar installation companies based on their customers' reviews. You'll know that a solar installer offers quality services if most reviews are positive. If you see too many complaints, it might be better to look for a different installer.
Look over Its Certification and Credentials
Before you decide on any solar installation service, check their credentials. It's even better if you know that every person in the crew has certification. Often, the top solar installers will have a variety of credentials to their name.
While experience is an important factor, certification is also a major must-have. One of the certificates you should look for is from the North American Board of Certified Energy Practitioners (NABCEP). State licenses and other installation certifications are also valid company credentials.
Check the Solar Installation Warranty
You know that solar panels have two warranties. These are the performance warranty and the equipment warranty. However, there is one more thing that is crucial, too.
That is the solar installer workmanship and roof warranty. After all, solar panels are often designed to last and work for up to two decades. Most have workmanship warranties that last five to ten years.
Some installers offer workmanship warranties good for 20-25 years. That covers the expected lifetime of the solar panel system.
Request a Quote
This is a tip best done after you have listed down your top three or five solar installers. Go to each site and request a quote. Most companies will have a telephone number for you to call or a form to fill in.
They will schedule a time to look over your house or establishment. This way they can make accurate calculations before they give you the quote. Take this time to decide how your budget fits into the project.
Thanks to the falling prices of solar panel systems, the industry is expanding. The prices of going solar are at their lowest so far in Q1 of 2019. You don't have to worry too much about seeing many big numbers after that dollar sign.
Get Recommendations for a Solar Installer
You might have one or two neighbors who have already gone solar. It's a good idea to ask them about their experience with the solar installer. This way, you get a general idea of what to expect from one.
Try to ask more than one person about their solar installer. If you have family or friends who have had solar panels installed, ask them too. If you know of a colleague who had gotten a solar panel installed, ask them.
The more people you ask, the better. You might even hear the name of a solar installation services pop up from time to time. You can get a better sense of their customer service from the recommendations and opinions of past customers.
Explore Their Financing Options
Know your budget and how much of it goes to the installer. The price of solar panels and systems has decreased. However, not everyone can afford to pay in cash upfront.
Before you decide on a solar panel installer, you should know how they accept payment. You might not have thousands of dollars in hard cash ready. You might be ready to hand them a credit card but they might not be ready for that.
You might even have a third-party financer already. A lot of solar installers have a variety of payment options for their customers. Some companies even offer home equity loans.
Know Your Preferred Solar Panel Brand and Design
If you've looked into getting a solar panel system, most likely you've also done some research. If you've already bought a solar panel system, you'd know about its pros and cons. Not all local solar installers know how to install every solar panel unit or model.
A good way to know if they're the ones for the job is to test them. Ask them about the brands of solar panels, and then the model. They should know how to explain the brands they install.
They should also know about the benefits and disadvantages of each one. A good installer can tell you the best place to install the solar panels. Depending on the design of your roof, they need to know where and how a solar panel will work best.
Assess Solar Equipment Quality
You want a company that has more than experience and knowledge on the process. The ideal solar panel installation company has the right equipment for the job. If you want to know what these are, the Department of Energy funds a site that has a list of them.
Solar installation services don't work the same. Some have a one-size-fits-all approach for solar panel installation and design. Other companies offer customized installation based on your needs and property.
If you have a standard home or building, the former will work fine for you. If your solar panel is complex and needs highly-specialized hands, get customized installation.
Get Ready to Go Solar
That's it for our tips on how you can find the best solar installer for your solar panel system. Use these tips to hire only the best professionals to guarantee quality service.
If you found this guide helpful and interesting, go read our other guides. You may discover more tips and tricks today.