Despite the answer being a straightforward one, many people wonder what exactly residential garage doors are. The confusion around residential garage doors is easy to understand when you look at the number of different garage door styles and types available on the market – all of which fall under the umbrella category of "residential garage doors". Simply put, residential garage doors are any type of garage door that is used on a residential property and they are marketed to consumers rather than businesses.
Read on to find out what the most common residential garage door types are, and what makes them such a popular choice with consumers.
Roller Garage Doors
A popular residential garage door for those with a limited amount of space both inside and outside of the garage, roller garage doors are made up of connected panels rather than one solid sheet. This allows the door to be neatly rolled up above the garage opening when in use, allowing you to retain the ceiling space in your garage that would usually be taken up by the garage door when it is open. Because they have a vertical actuation, roller garage doors also save space in front of your garage as you do not need to worry about leaving room for the door to swing out when it is in use.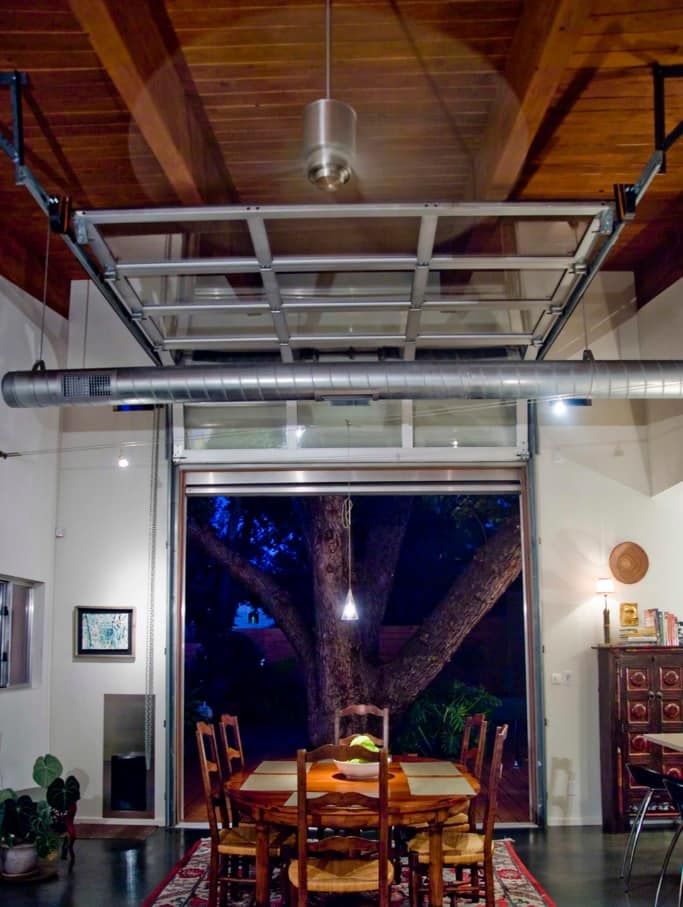 Sectional Garage Doors
Sectional garage doors offer the best of both worlds, recreating the appearance of traditional residential garage doors while maintaining a thoroughly modern design.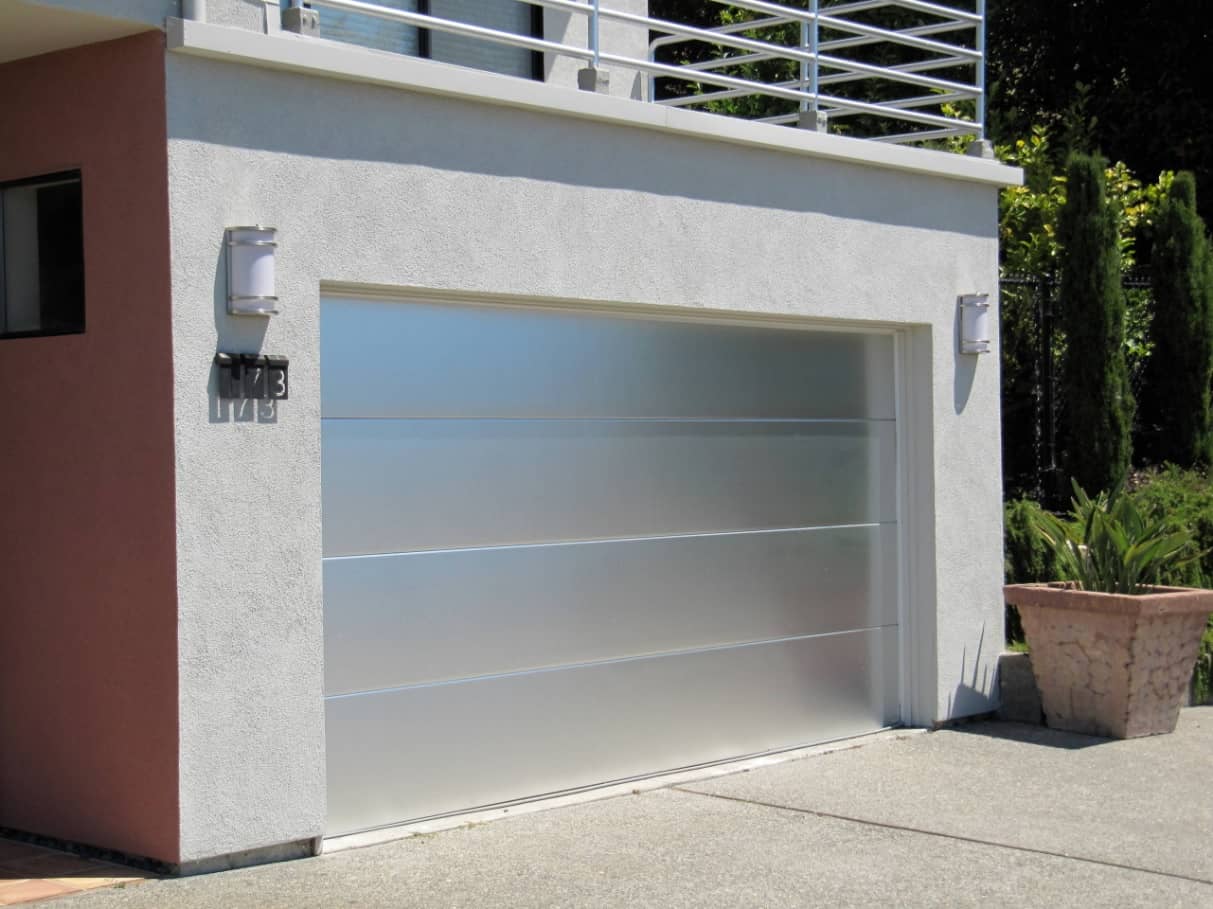 Whereas roller garage doors retract into a roll above the garage opening when in use, sectional garage doors rest parallel to the garage roof, along the track, when the door is open.
Because of how sectional garage doors operate, they allow the entire area of the garage opening to be used – which is why they are a popular choice for homeowners with a short driveway or large cars.
They are also a popular type of residential garage door because of the extra insulation options offered by most reputable manufacturers. While insulation may not be an important consideration if you have a detached garage, it can make a big difference to your home and electricity bill if you have an attached garage.
Side Sliding Garage Doors
Ideal for situations where a traditional style of garage door would not fit, side sliding garage doors are the perfect solution for awkward spaces. Often found in luxury or high-end homes, they are both utilitarian and visually appealing.
As the name implies, side sliding garage doors open horizontally rather than vertically. Because of this, they free up overhead space in the garage that would otherwise be taken up by the door itself or its components. Side sliding garage doors are also a popular choice because of how pedestrian friendly they are. Most models can be partially opened, allowing for easy entry without having to wait for your garage door to fully open.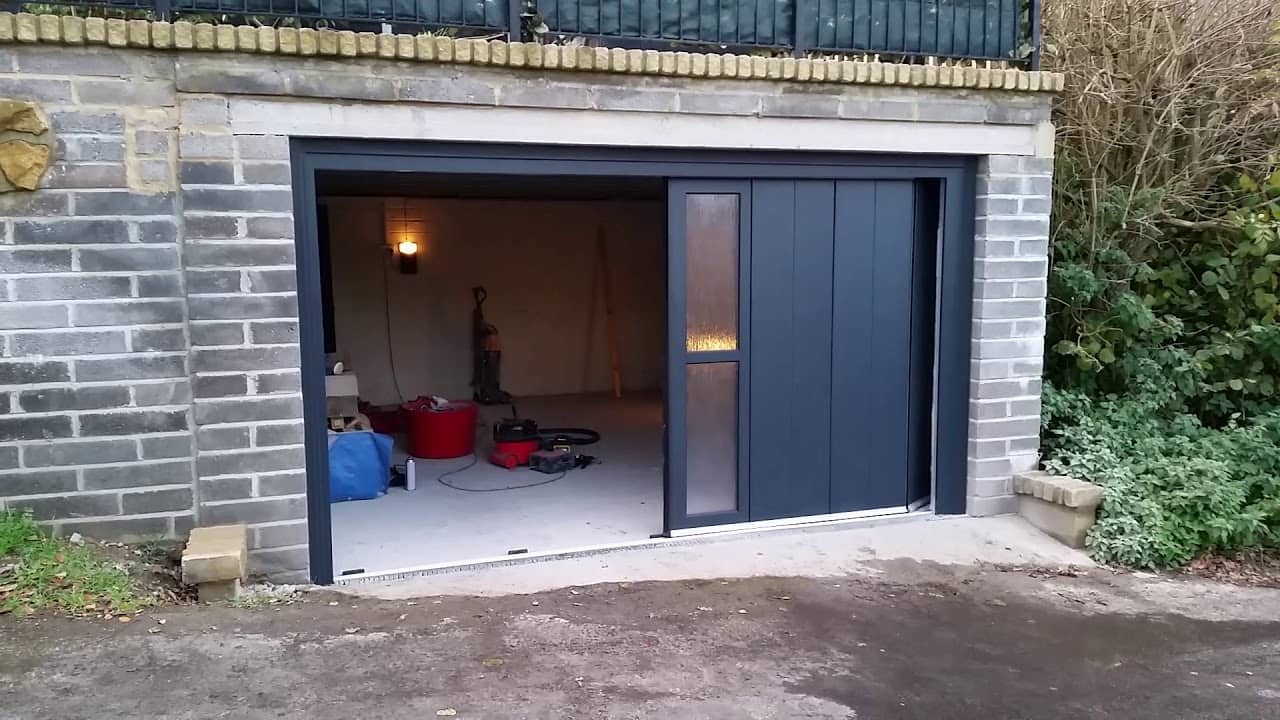 Up and Over Garage Doors
Traditional up and over garage doors and still the most popular model because of how budget-friendly they are. This type of door is how most people imagine a garage door to look and have been used in residential properties for decades. Unlike some of the more modern door types, up and over garage doors do require some free space in front of the garage in order to open and close properly.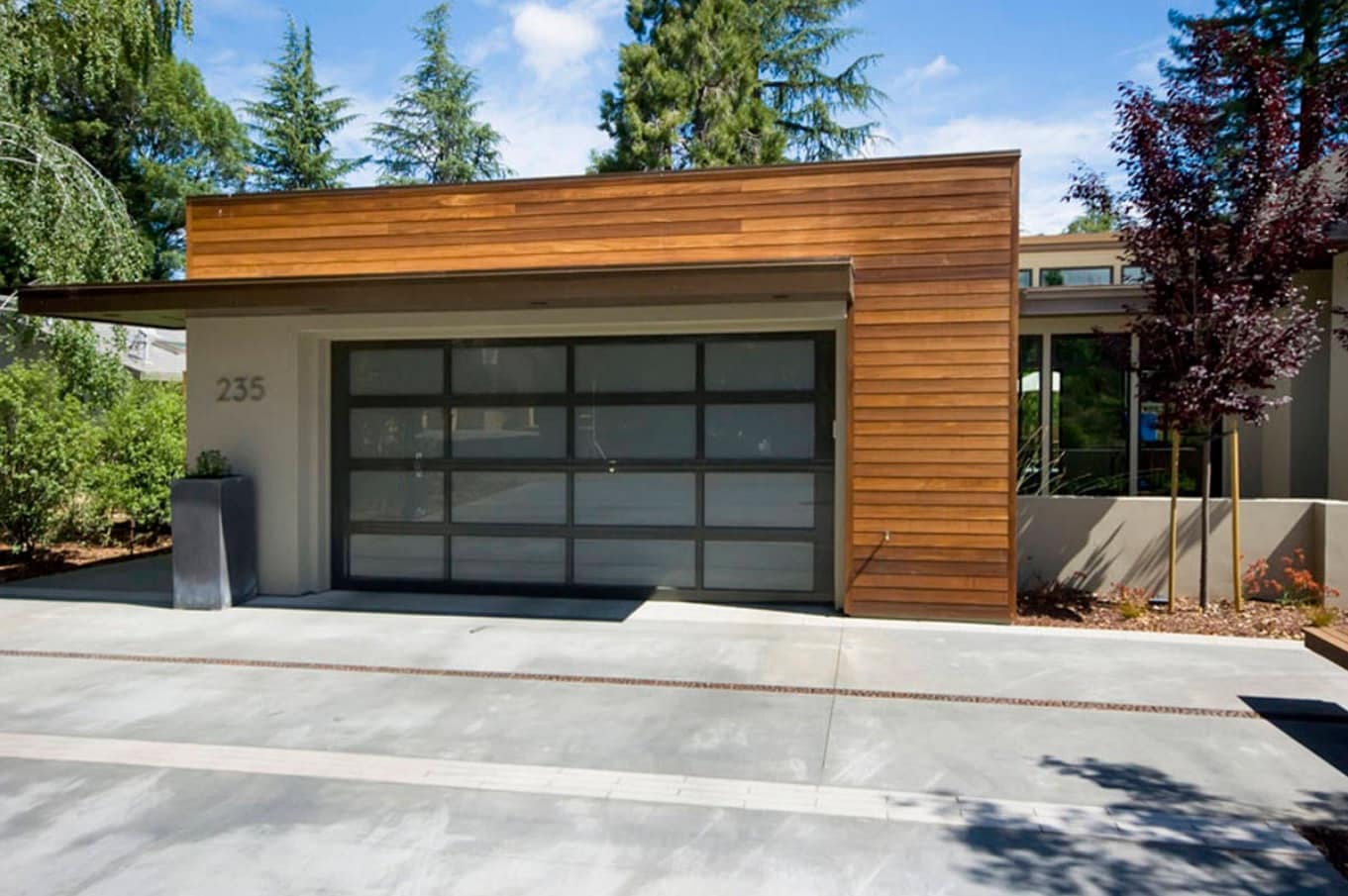 They are also known as canopy garage doors due to the way they look when the door is open and protruding from the building. While they can be automated like all modern garage door types, this does drive up their price.