White floor is an opportunity for connoisseurs of exquisite interiors to turn their homes into a dream came to life. White floor as an exquisite decoration idea for modern interiors has become a real find of the designers a long time ago and only increases its popularity.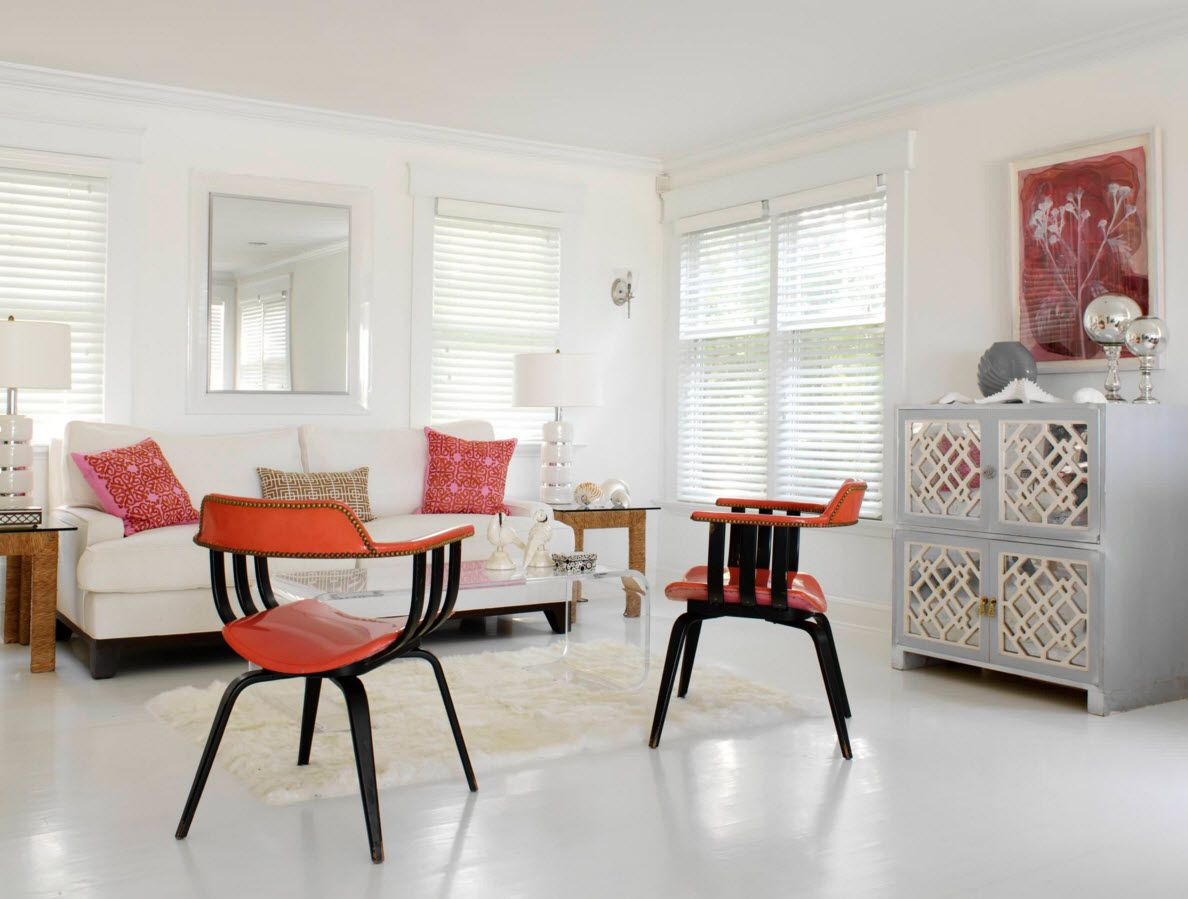 Flooring in white is another achievement of the building materials production industry. The use of such methods of interior decoration made it easy to achieve the desired elegance to create a light and airy atmosphere and emphasize the perfection of the design.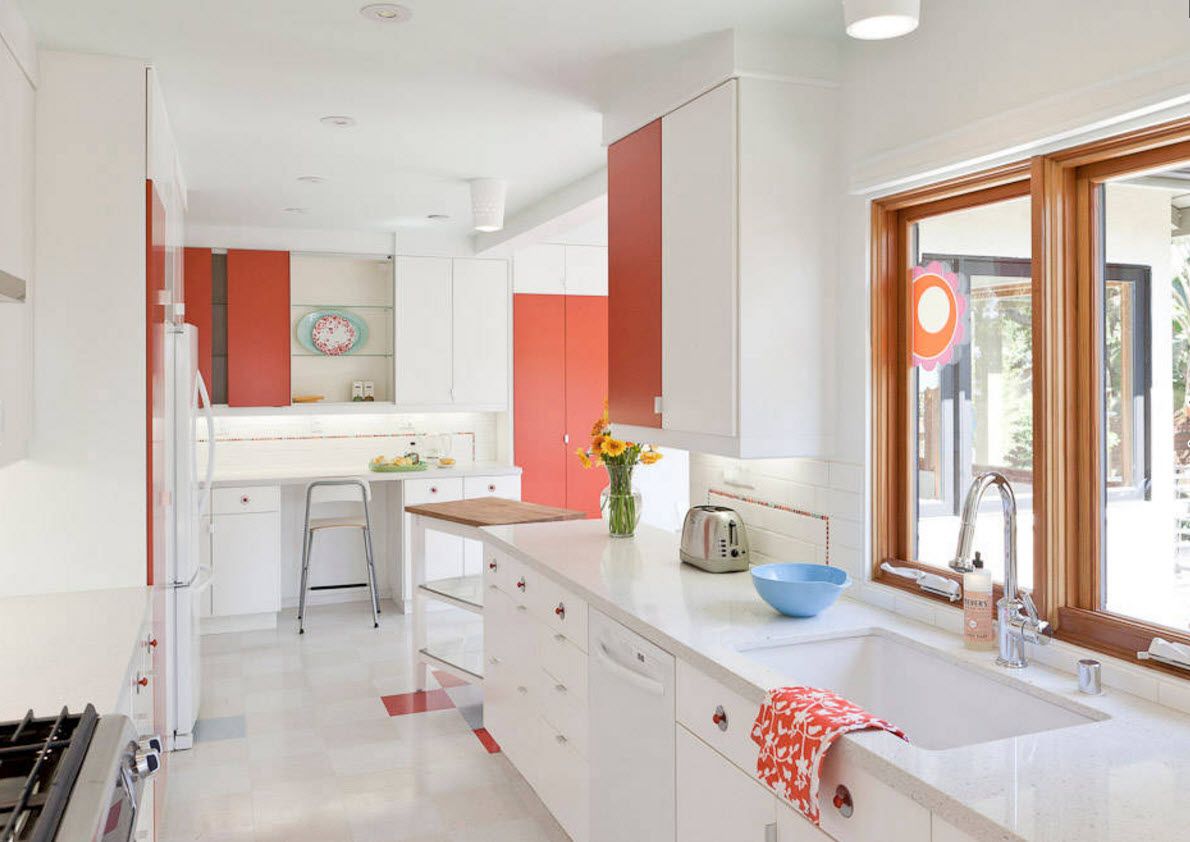 The snow-white kitchen with furniture, wooden floor of white shades
All interior design ideas man takes from nature, as only there we can found ideal combinations. White floors are a reference to the snow-covered fields of harsh winter.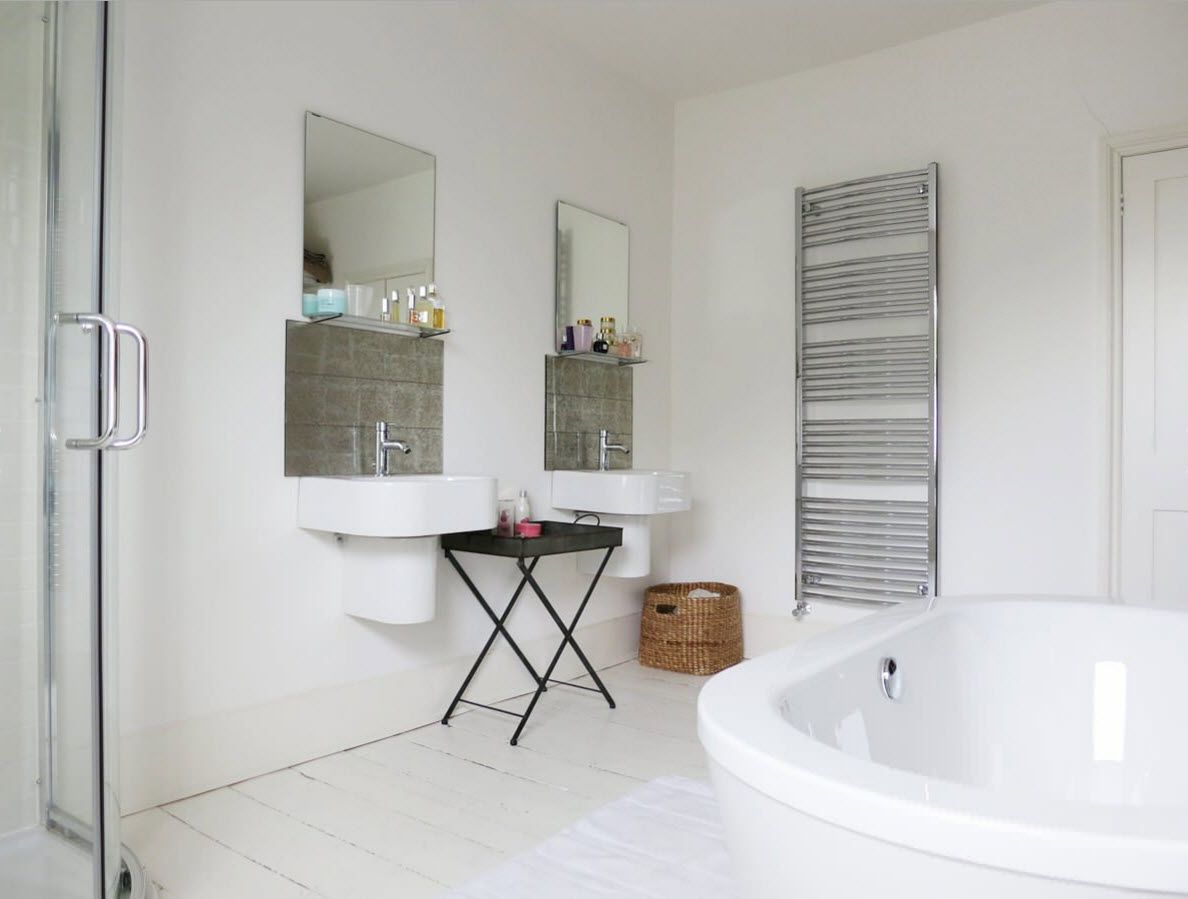 In winter, it is most clearly noticeable contrast between the different colors. The contrast of dark and white has advantageous looks in the interior space too. White floor background perfectly coexists with dark baseboards, window and door frames, sockets, switches and other things.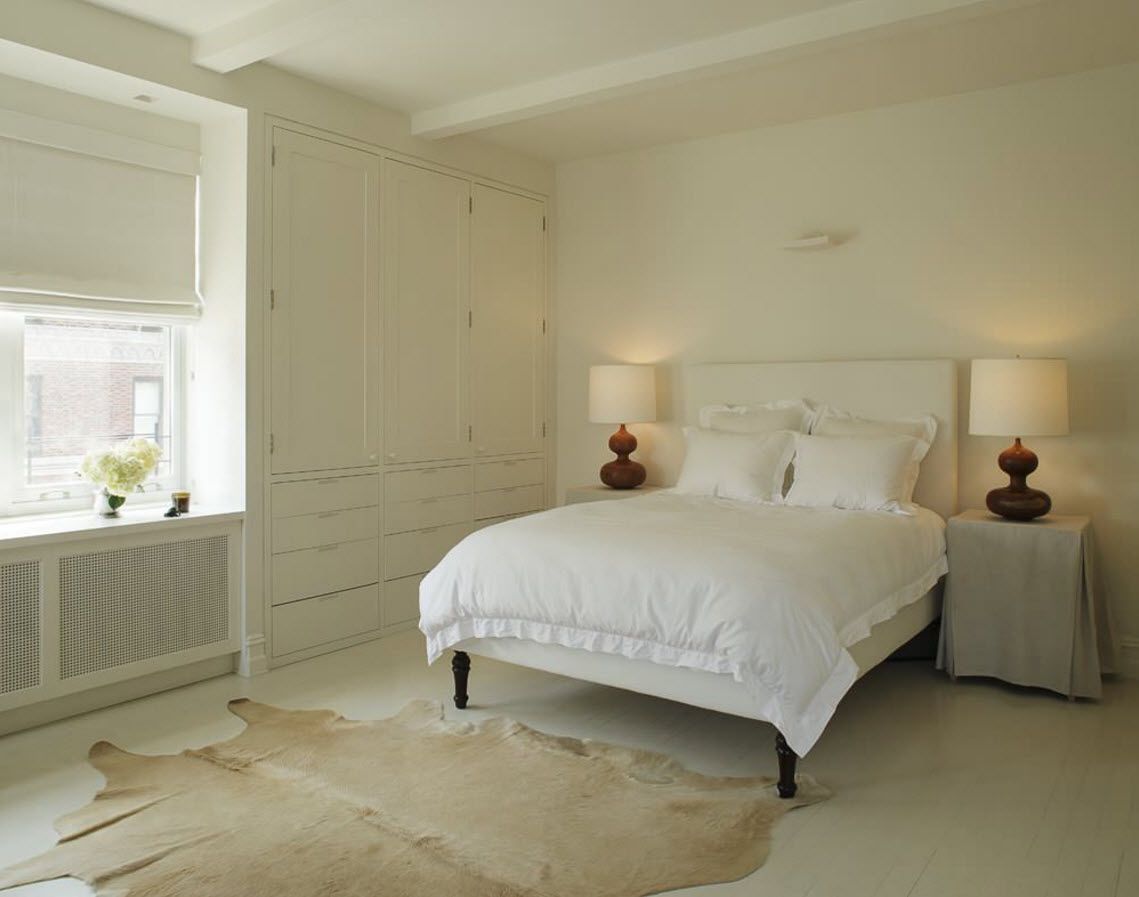 You can choose such options among the materials for flooring:
linoleum;
wood;
stone (natural or artificial);
tile;
self-leveling floors;
Glossy or matte self-leveling floor is suitable for any room. It is done from a dual epoxy, which can add other ingredients as desired. Different versions of the composition will make the floor pearl, silver-plated, grainy.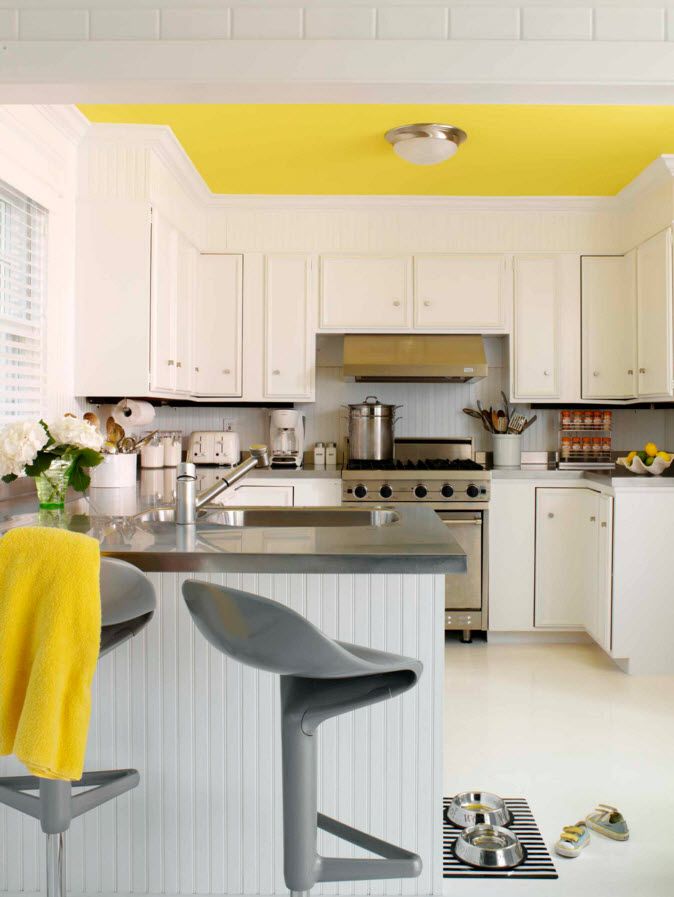 Porcelain will look great in white, on the floor in the living room. This coating is very practical and easy to clean. With the right combination of furniture and walls floor will look expensive and elegant.
Porcelain floor can be structured and semi-polished. The second variant simulates a variety of materials ranging from wood to leather finishing. This feature gives the designer a wide scope for imagination.
The advantages of ceramic-granite make it popular material for floor covering:
environmental friendliness;
moisture resistance;
resistance to temperature changes;
fire resistance;
inability for burnout;
resistance to chemical attack.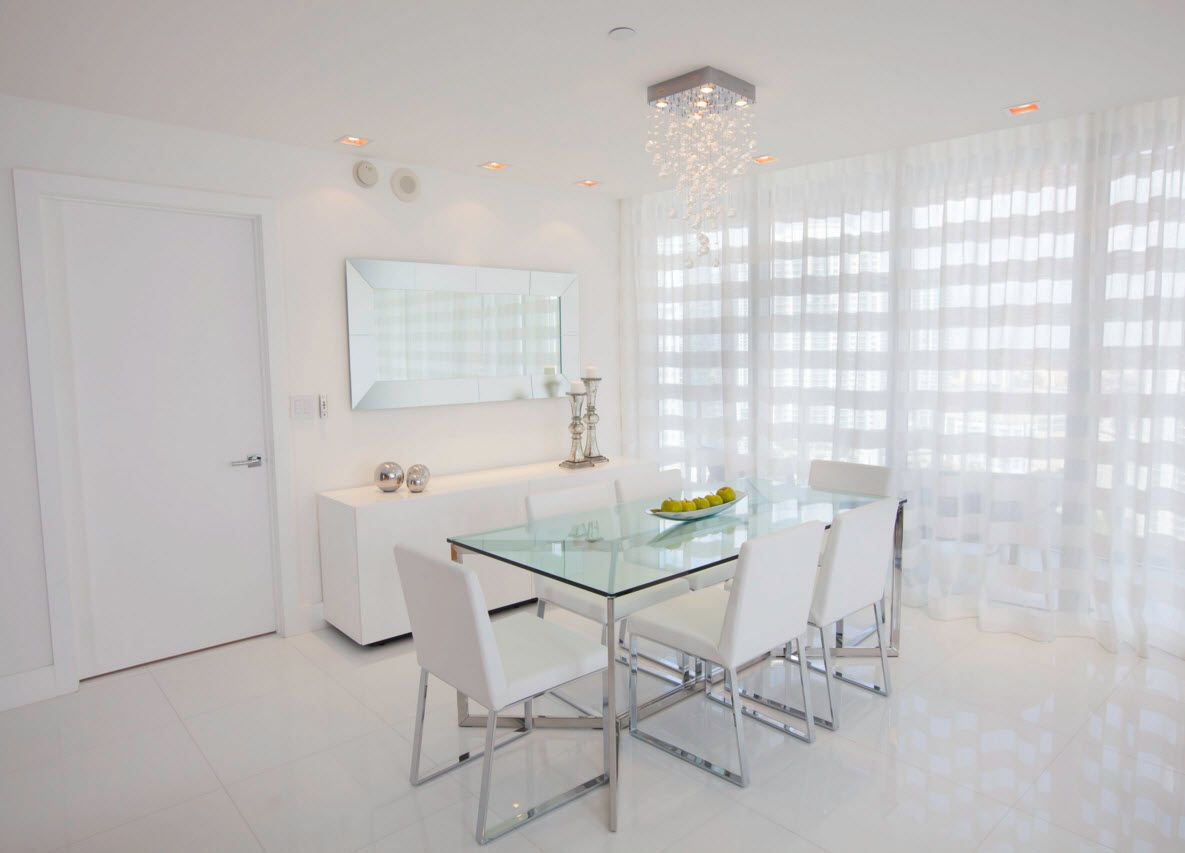 Widespread nowadays laminate can become a budget option of white floors. Herewith, high-quality material effectively mimics the natural wood. You can create a drawing, exactly replicating the floorboard.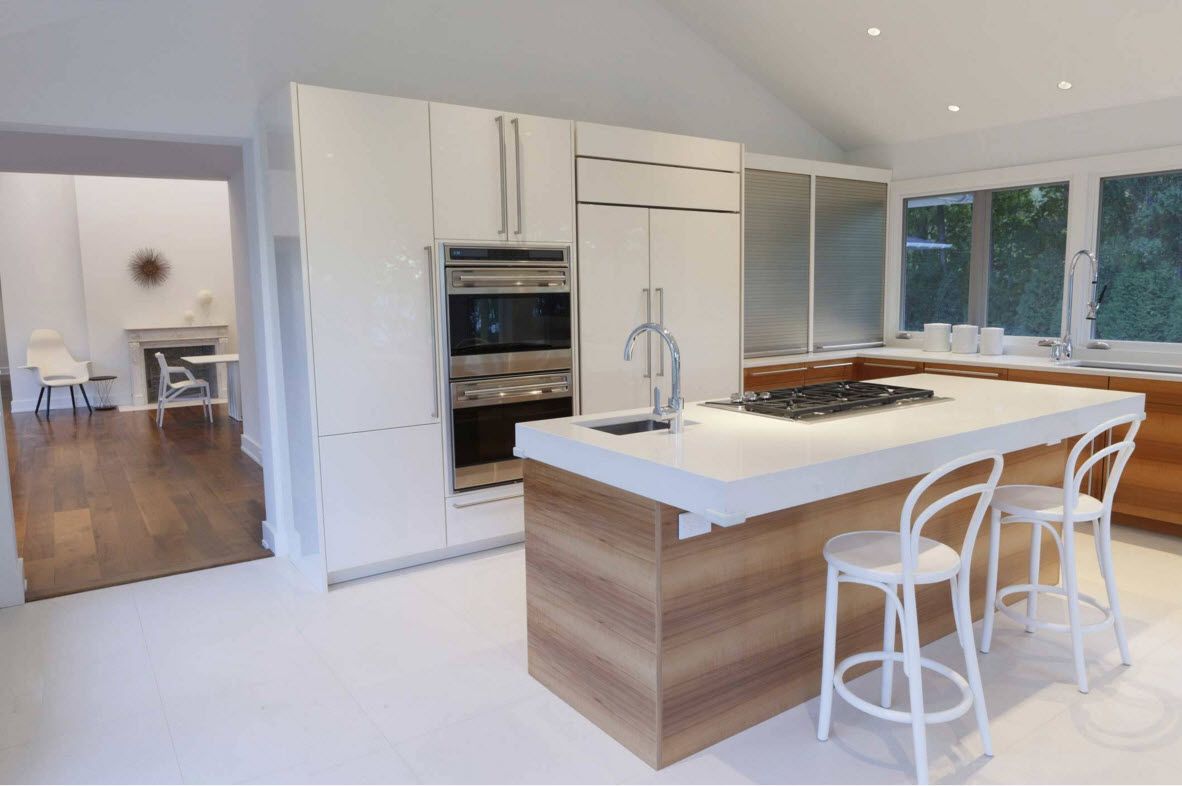 The most inexpensive way to get white floors will become the use of linoleum. It is easy to be laid by your own hands and save on workers. To make this coating not look cheap, it can be combined with the dark interior elements.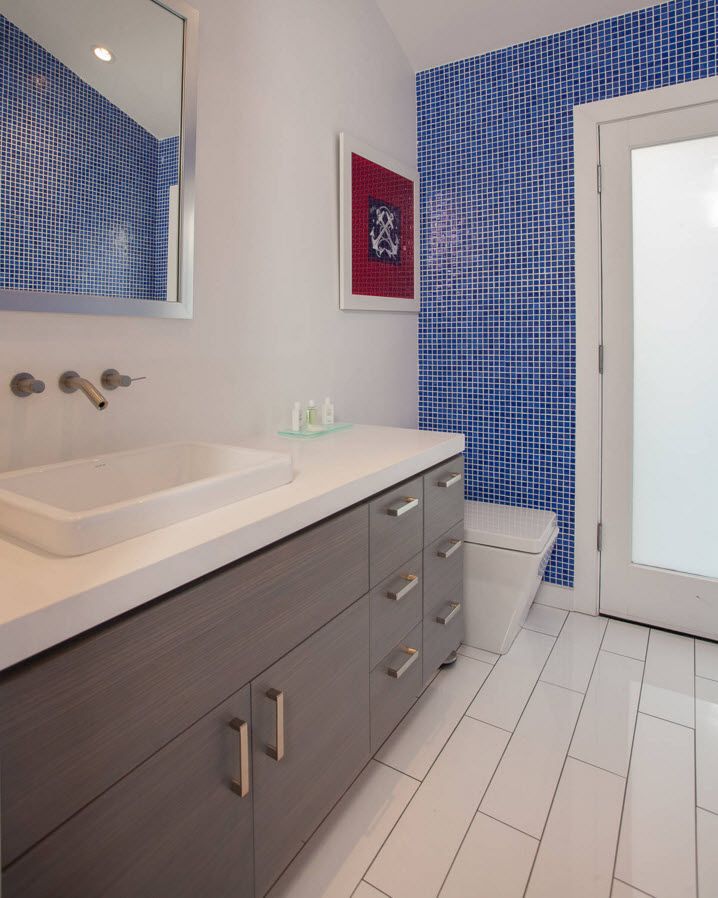 Cork floor are rarely appear to be white. At the same time designers are convinced that rare materials are able to give the most original interior to the room. Also, cork flooring attracts buyers with the ability to retain heat; it is antistatic, moisture resistive and has many other advantages.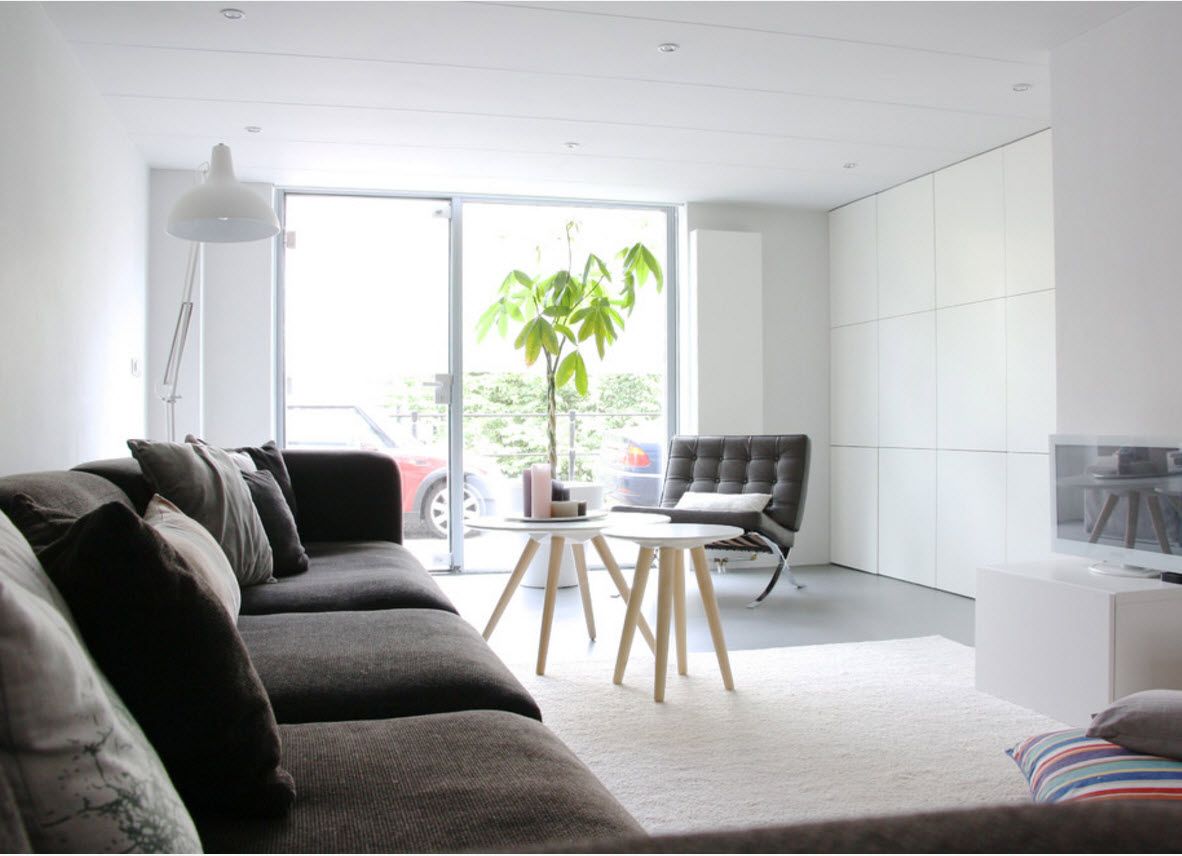 In order to make floor of natural wood acquire a white color, the coating material is treated with a special compound. After it, fibers change initial color and become lightened a few shades.
After this treatment material requires a final coating. Typically, it is a special lacquer or oil timber. The result is perfect flooring of light shade.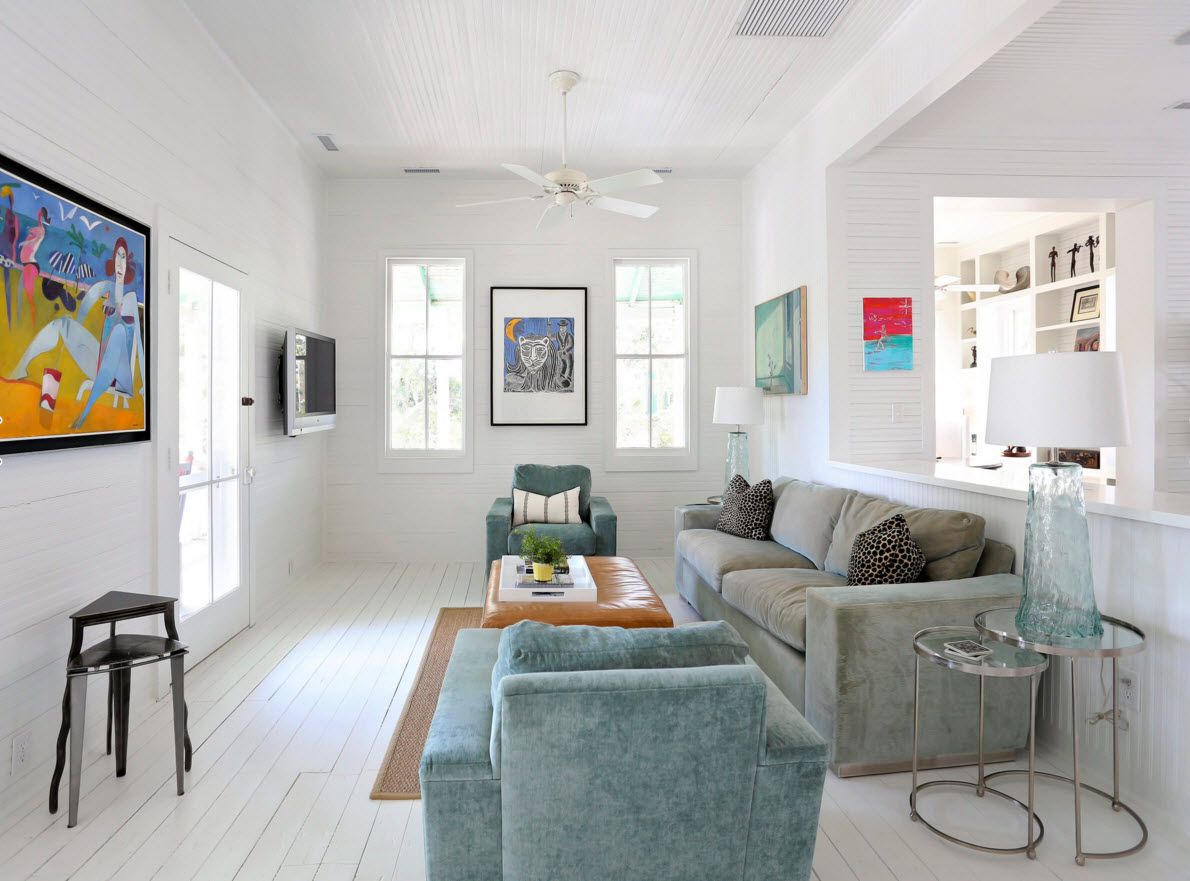 The most popular wood species for creation of such a floor are:
oak;
ash;
European maple and others.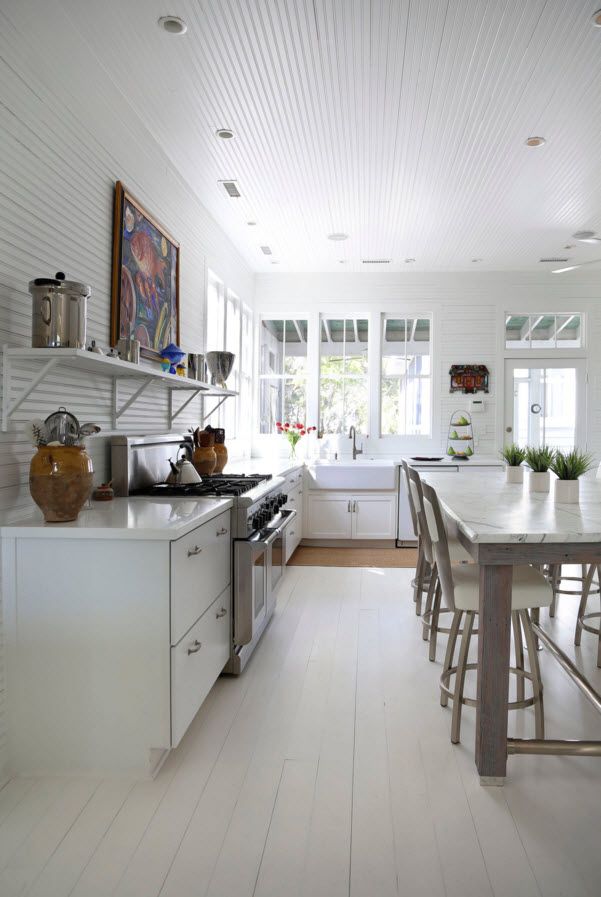 This cover does not seem as simply varnished wood. The decorative effect is stunning: matte glaze with ashen hue. In the modern interior such material performs many decorative tasks. The room acquires sophistication, elegance and accentuated design accuracy.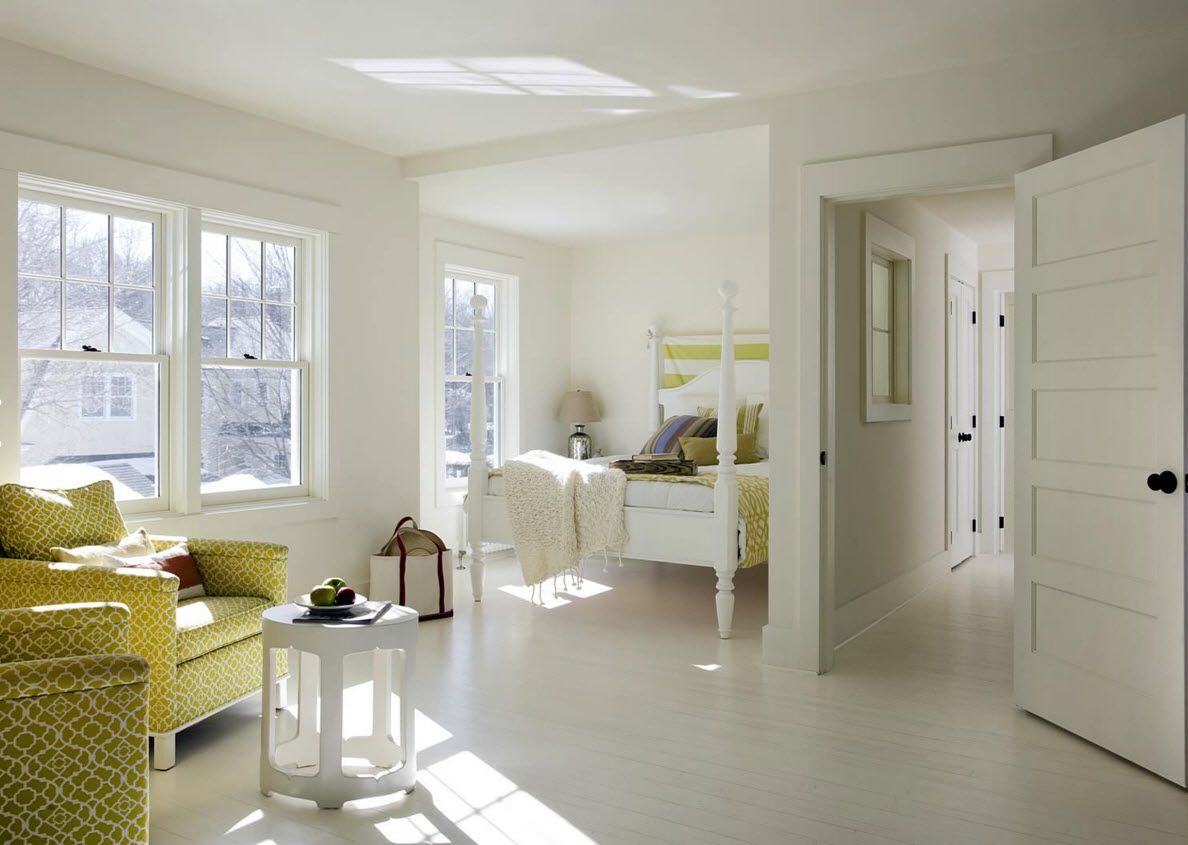 The practical significance of the white wooden floor is hard to overestimate. Selected wooden boards have good strength and durability. Dust is not visible on such a surface. This is very valuable when you unable to clean the room regularly.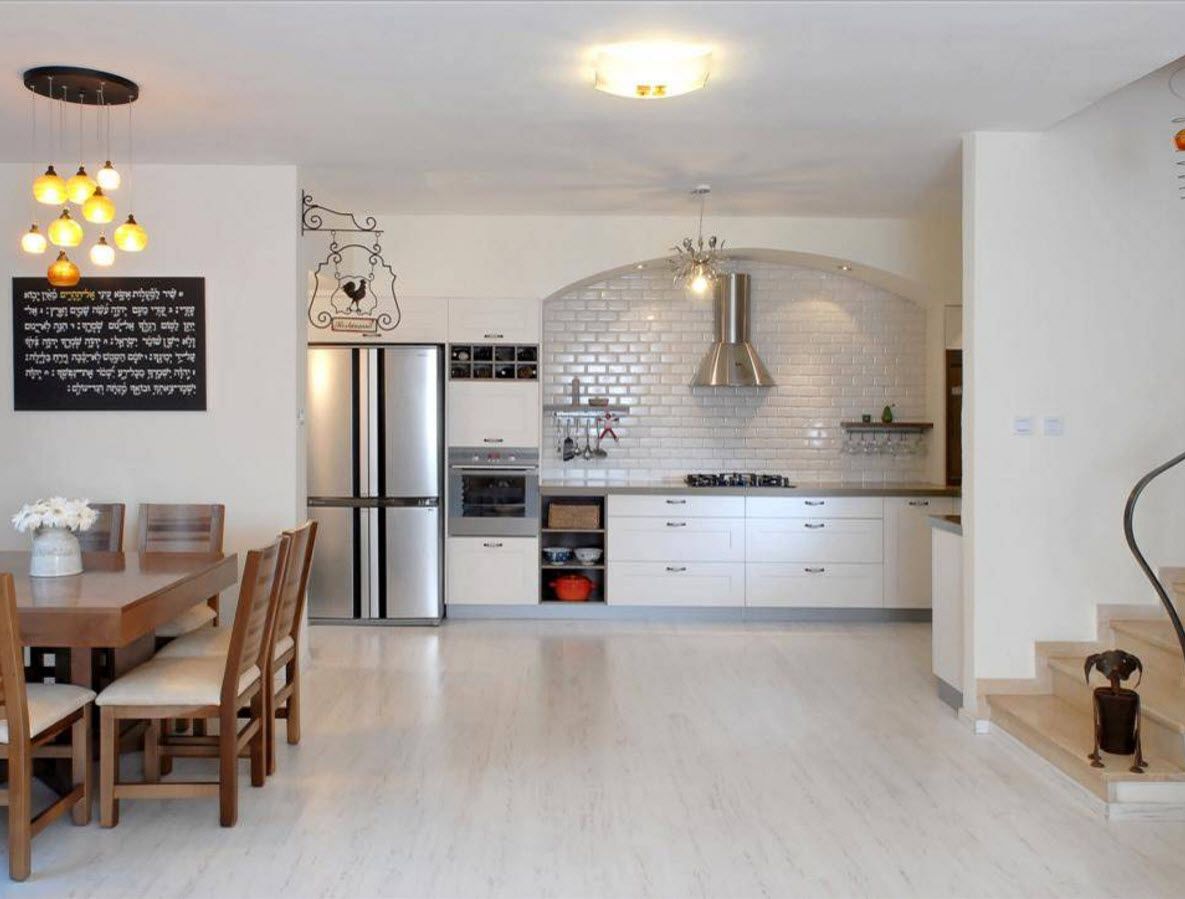 Qualitatively prepared material is not subject to abrasion over the years. Therefore, the choice of the floor covering can be considered as a good investment.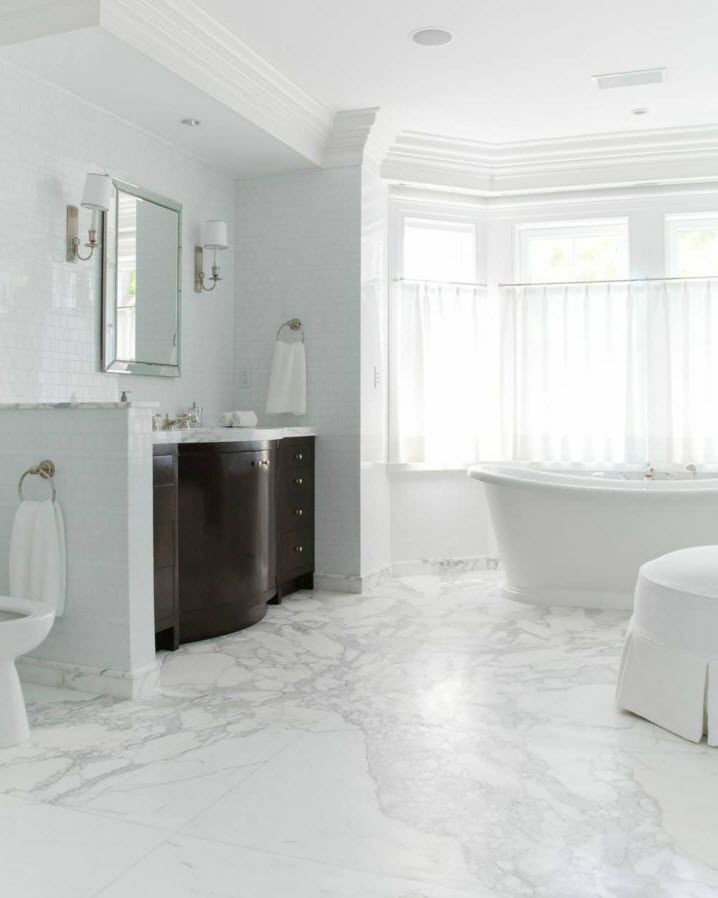 As a material with such properties we can select:
board of bleached wood;
solid wood;
floorboard
Today's manufacturers offer a wide range of possible variations of this material.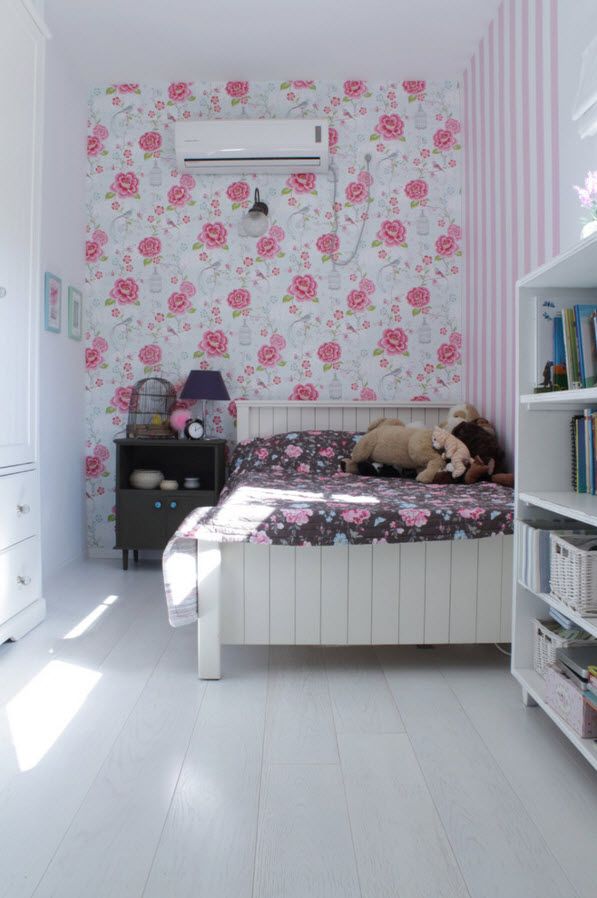 White tiles in the bathroom. White glossy floor for the original premises
Among the current trends in floor-laying we can note the use of glossy flooring. Fashionable designers are increasingly using this method to create original interiors.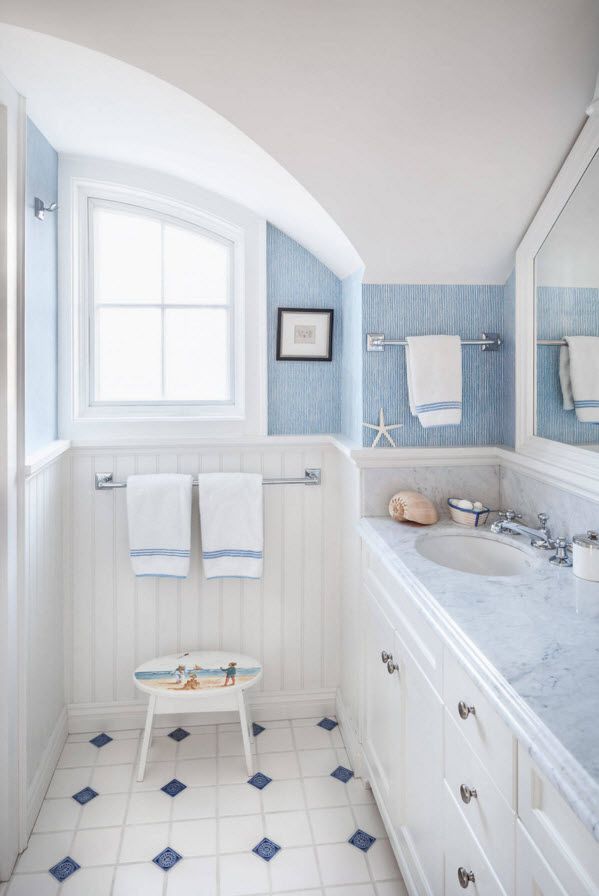 When choosing a white glossy floor we need to be careful, because not all of the available styles and their combinations can bear this combination. Classic environment may not be combined with the play of light on a white surface.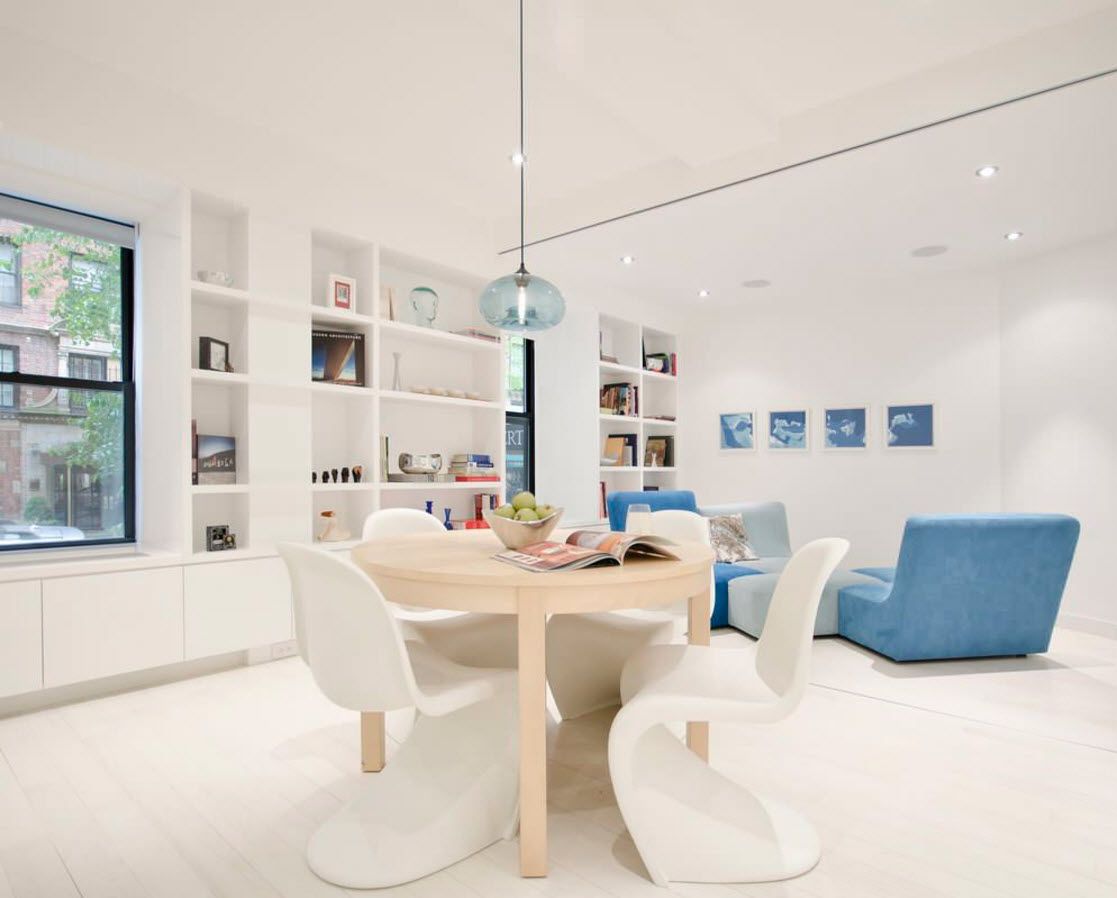 The best allies for these floors are modern styles: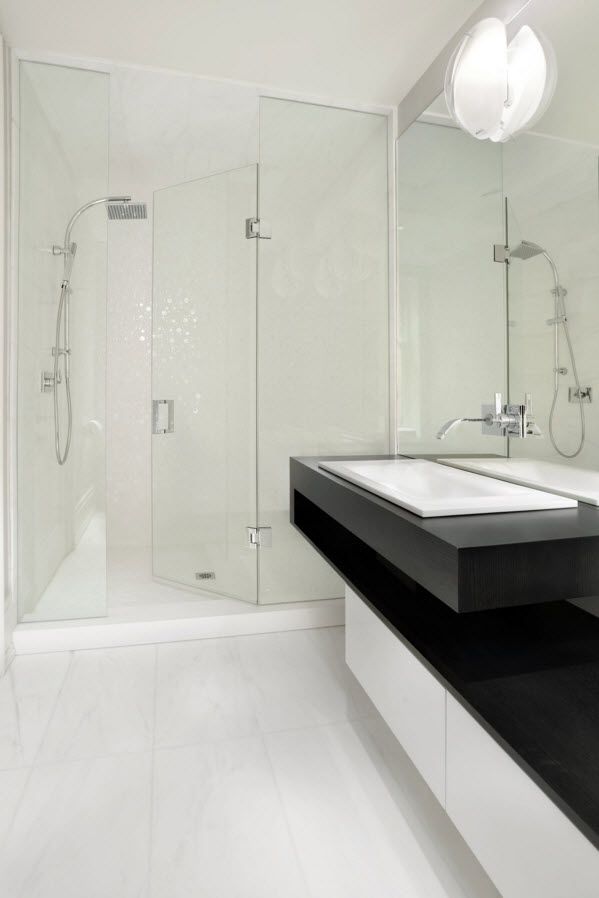 When choosing furniture it is worth stopping your attention on the polished wooden surfaces, chrome details, and metallic products. These pieces of furniture enable rays of light sparkle and reflect off the floor.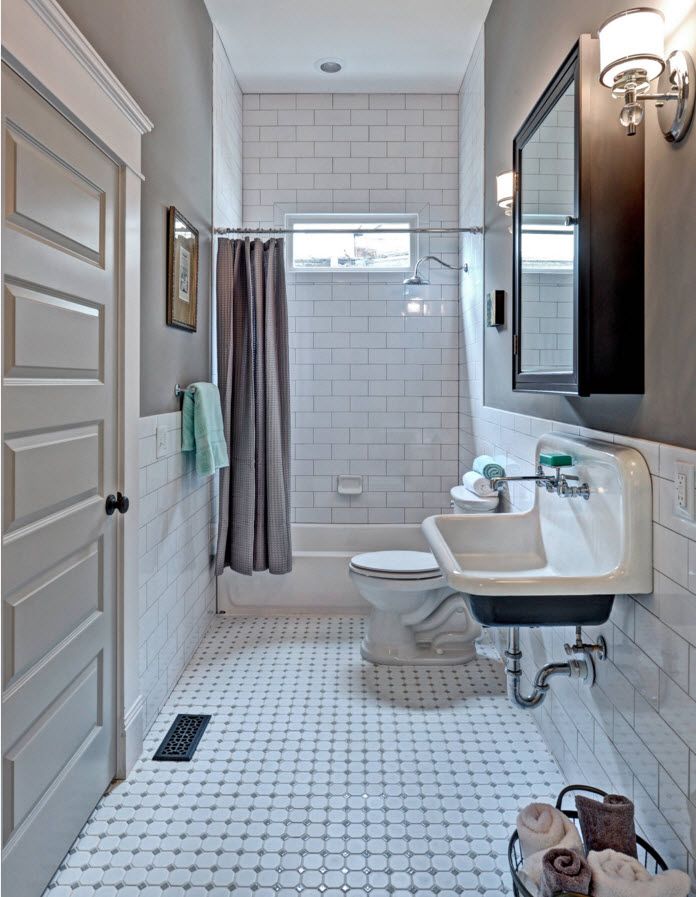 Besides a bright luster is able to give the room a festive mood, even with a modest decoration. By all criteria such flooring is designed to create an atmosphere of luxury.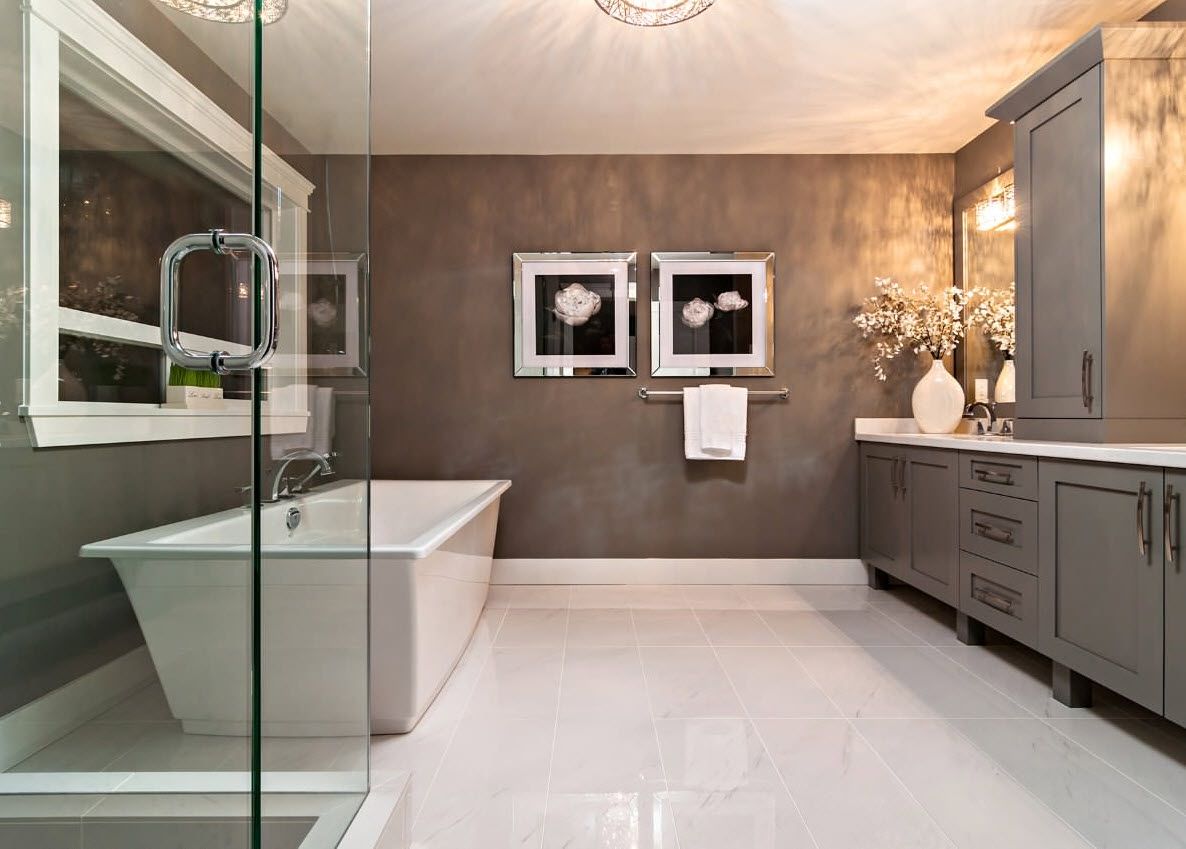 If you've choose quality material when buying, such floor will be resistant to scratches, stains, and various changes after mechanical impact. This coating will withstand walking on heels, brief contact with a fallen cigarette, candle or drop of a heavy object.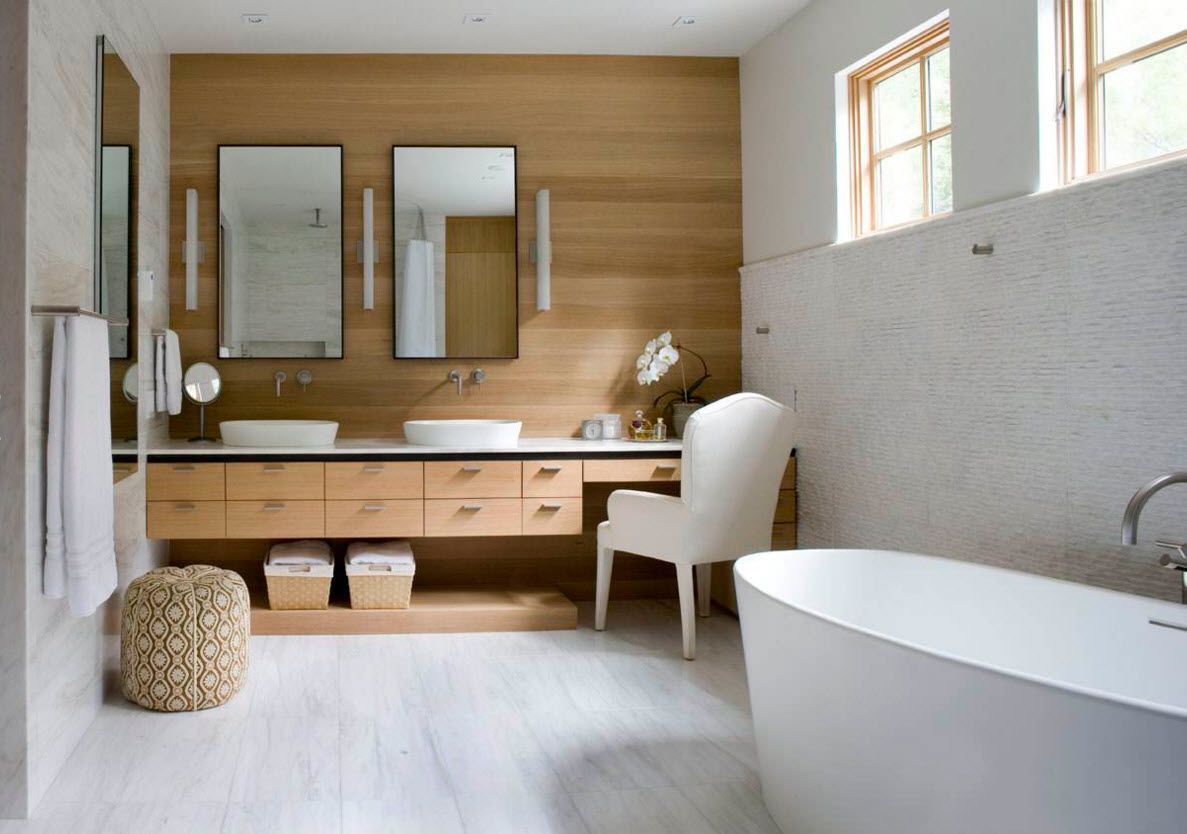 All this is possible to achieve due to the melamine resin, which impregnates a finishing layer of the floor. The absence of cracks and scratches on its surface will protect it from the gradual appearance of a grid of ingrained dirt.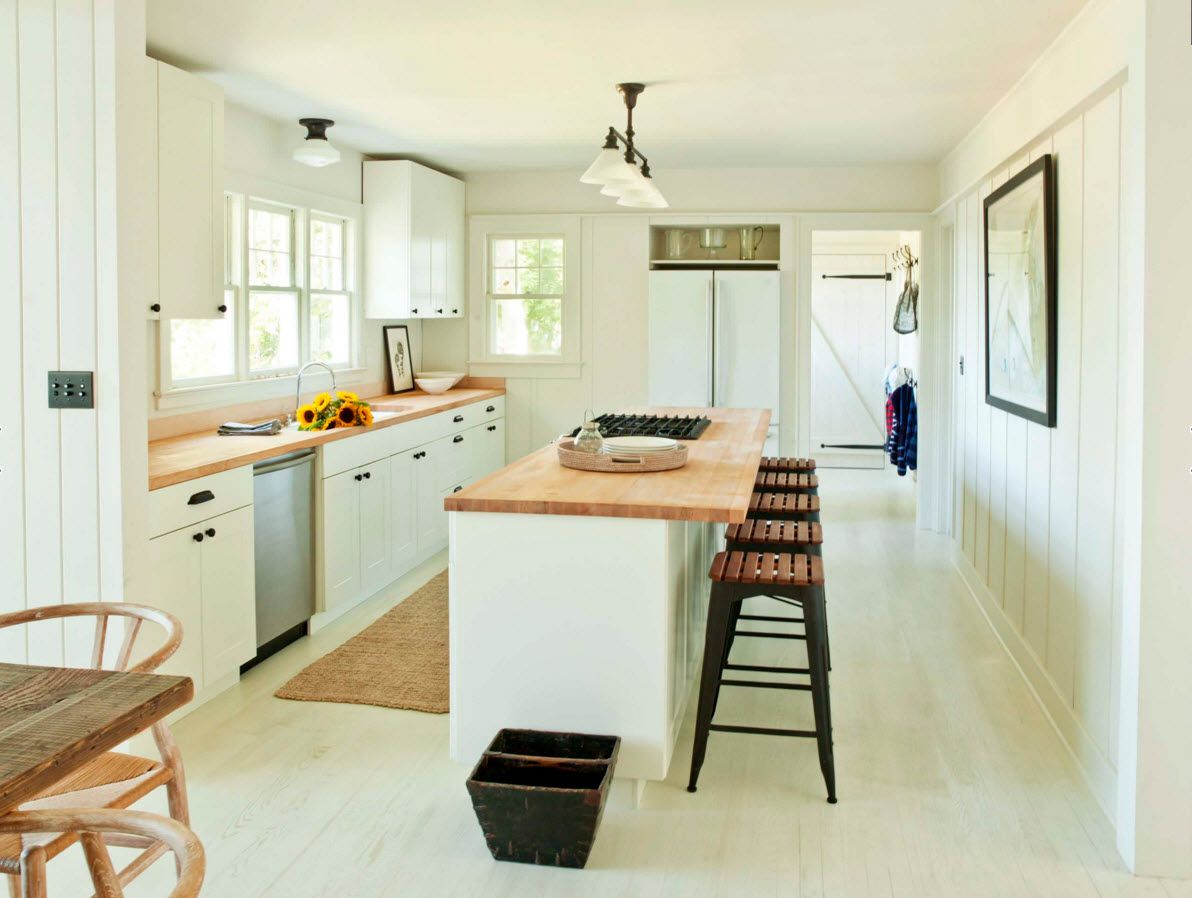 Also diligent manufacturers usually add corundum in powder form to the upper layer of material. This crystalline alumina increases strength of the coating by several times, since the corundum goes second by strength criterion inferior only to diamond.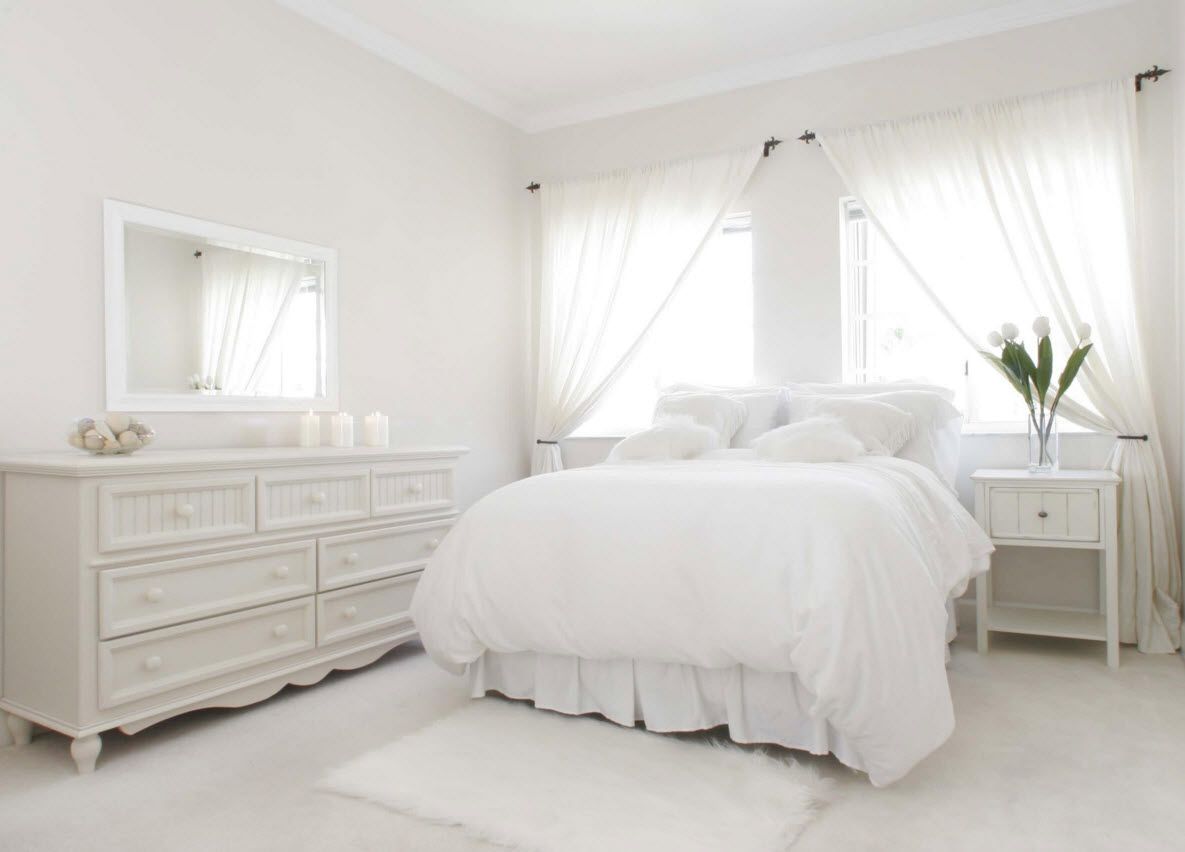 Silver ions can be added to the composition as the antibacterial agent in the process of manufacturing. That provides a high degree of environmental friendliness of the floors.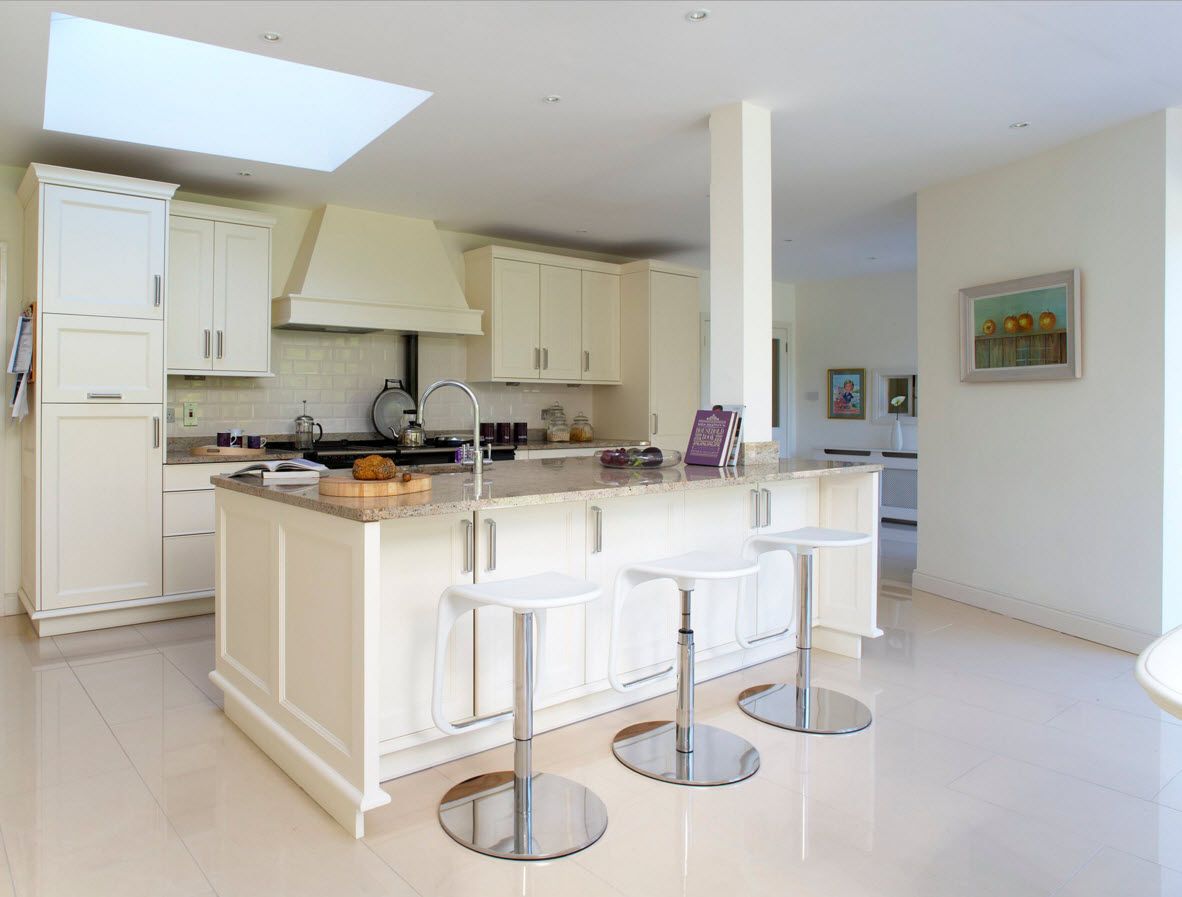 White floors features in the interior
The main advantage of white floor becomes a visual extension of the space. Especially brightly this feature reveals in a combination with white walls. White baseboard in this case is very important.
The desire to give the room lightness and elegance is easy to implement using the white floor. You supplement the interior with different combinations of related colors and shades to achieve the utmost harmony.