Wicker furniture is gaining popularity more and more last days. Came from distant times, it reminds itself again. Most recently, this furniture was a frequent attribute of country houses and cottages, and now appears in more urban apartments. Wicker furniture becomes part of the stylish bedrooms and living rooms interiors. Due to its strength, this furniture is durable and goes well with the modern interior styles in addition. Designers combine it with such materials as leather, metal or glass.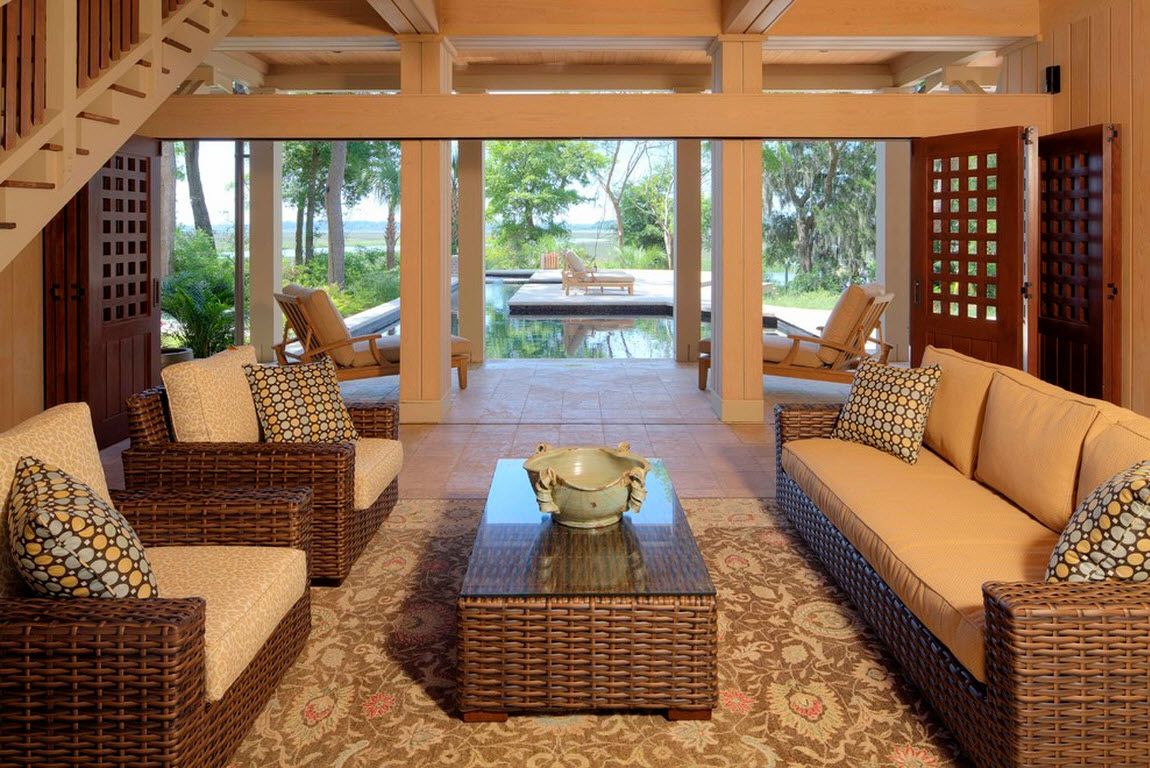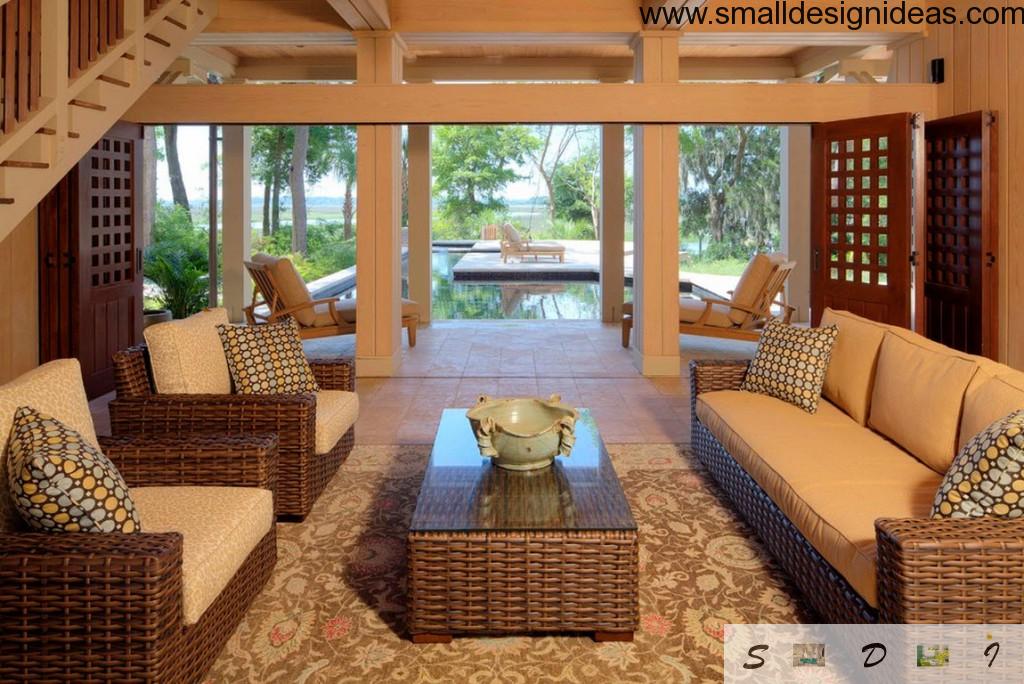 What such furniture is weaved of?
For wicker furniture using different materials, but the most popular are:
bamboo;
willow vine;
hazel rods;
reed;
water hyacinth;
rattan;
abaca;
sisal;
newspaper.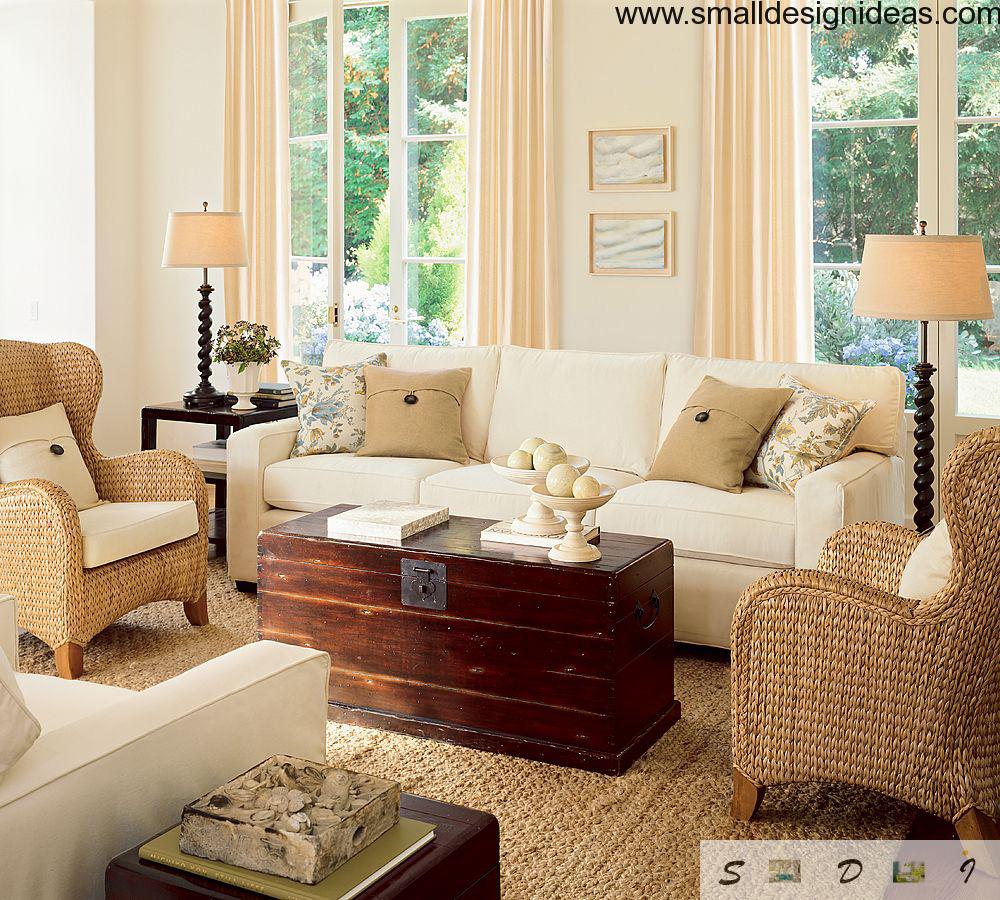 Newspaper for furniture production?
The most popular and demanded is rattan. Why so? It's simple – its most durable wood is resistant to a variety of changes in pressure and temperature. As well as, such production is virtually has no waste. Peeled stems are used to manufacture supporting elements, to braid corners, joints and edges used bark. And core of the palm is the raw material for wicker furniture, which can be obtained not only strong, but smooth and beautiful.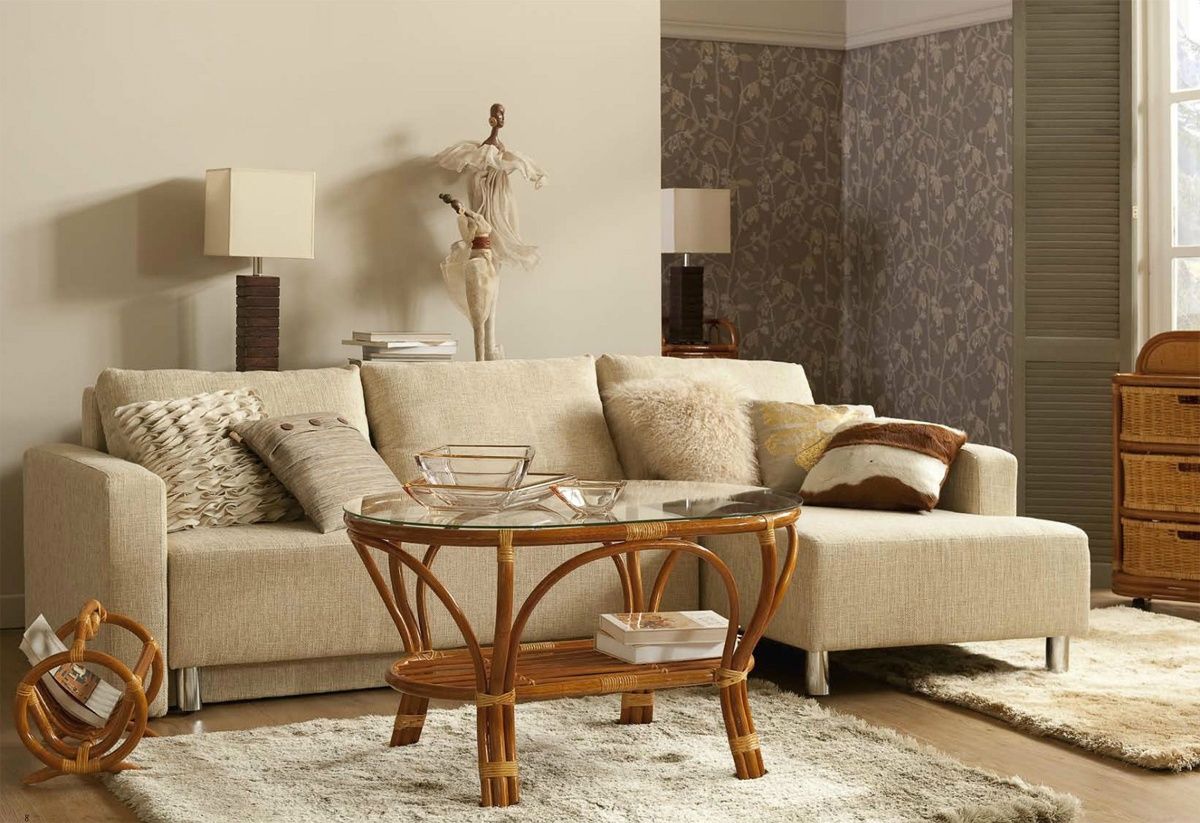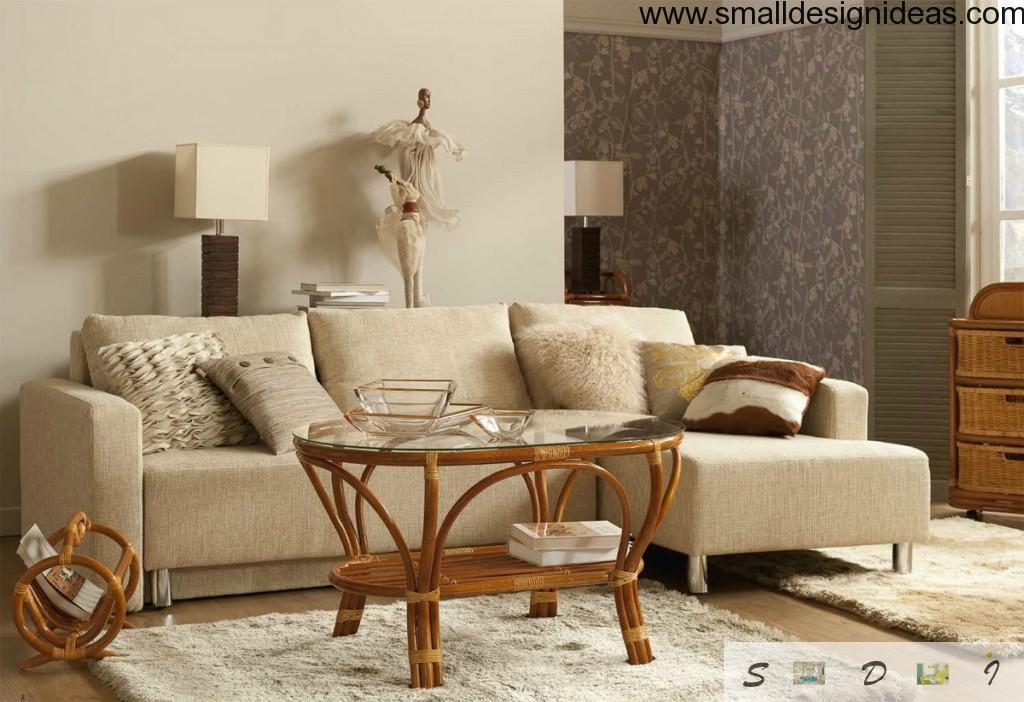 Many people are using willow vine for weaving, it is main competitor of rattan. Although the material is less practical and has not such an aesthetically pleasing look, but a small price and availability play a role. Long flexible twigs of shrubs or trees are used for this. Such furniture looks original and exotic, while possessing high quality, convenience and safety in use. But the most important argument in favor of wicker furniture is its naturalness and environmental friendliness.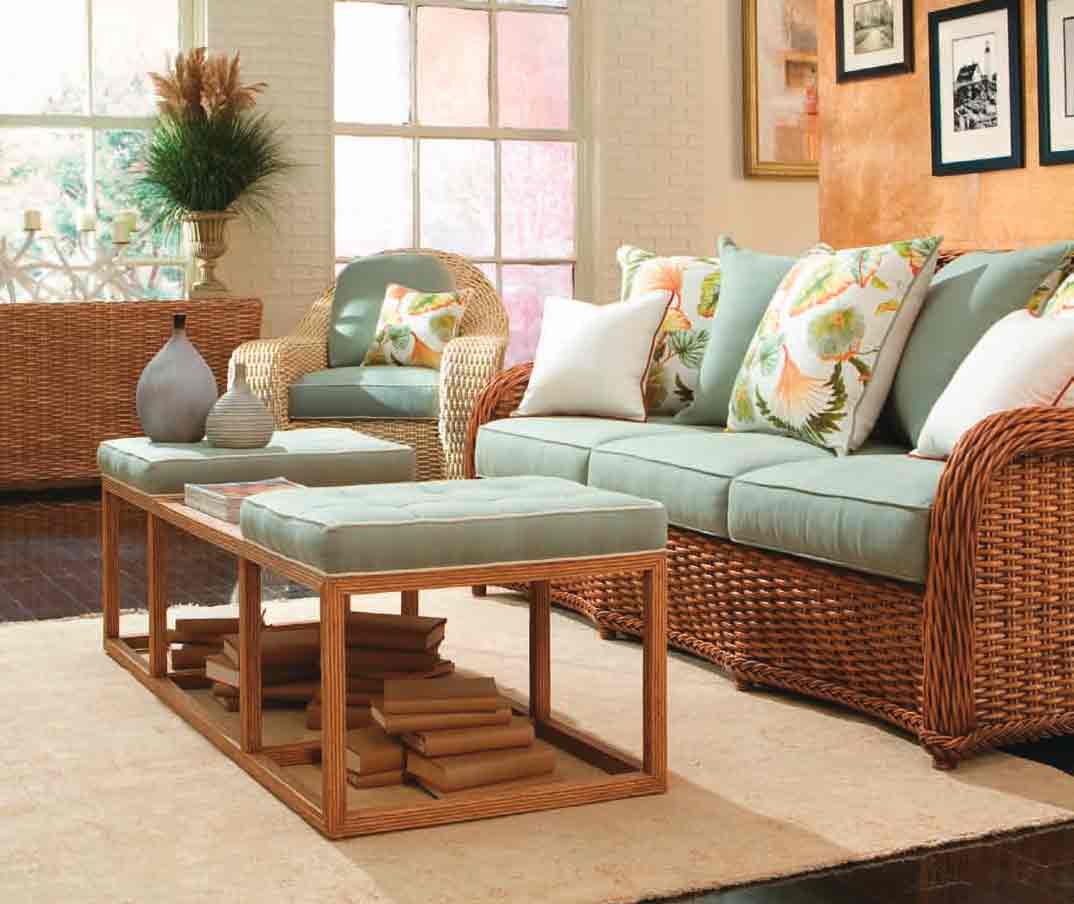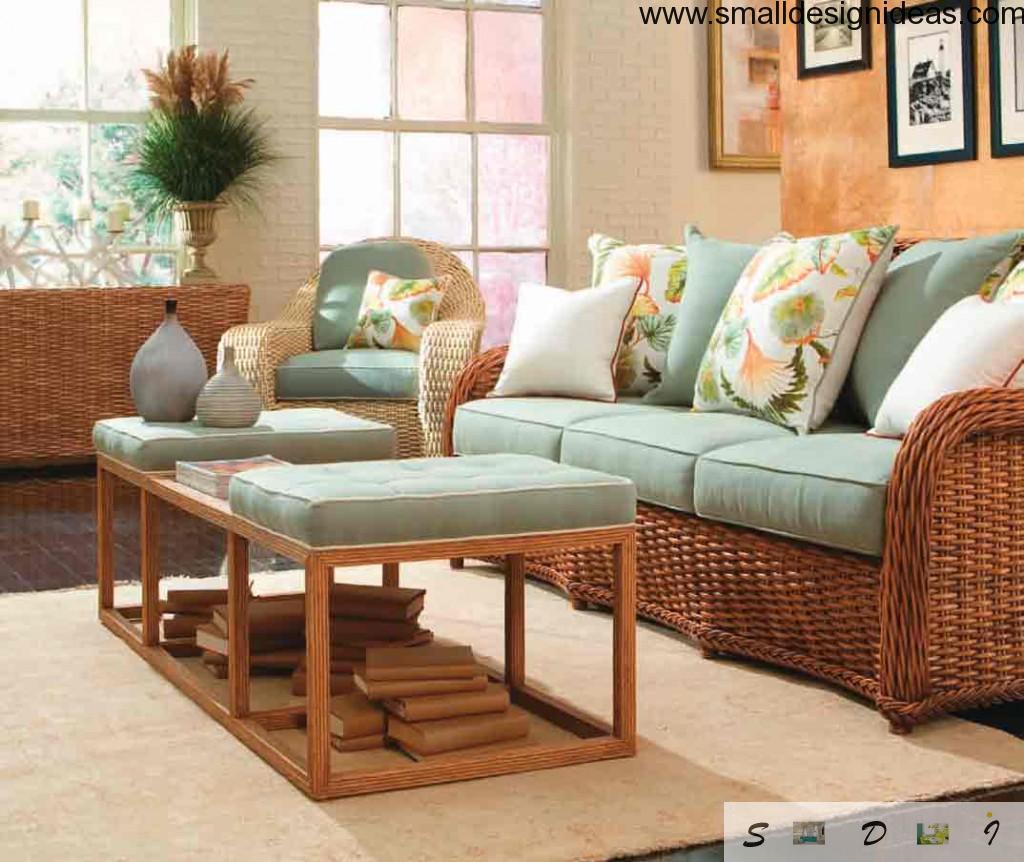 Now newspapers are increasingly used for wicker furniture. Can you imagine that? At first glance it is impossible to believe for production of furniture can be used this simple and fragile material. But the work speak for itself. Of course, it is not as strong and practical furniture as vine or rattan but, nevertheless, woven from newspapers and lacquered furniture can last for a certain time if used properly. Such furniture can not be purchased in stores, but you can order it. It will give the interior fresh notes and perfectly complement it.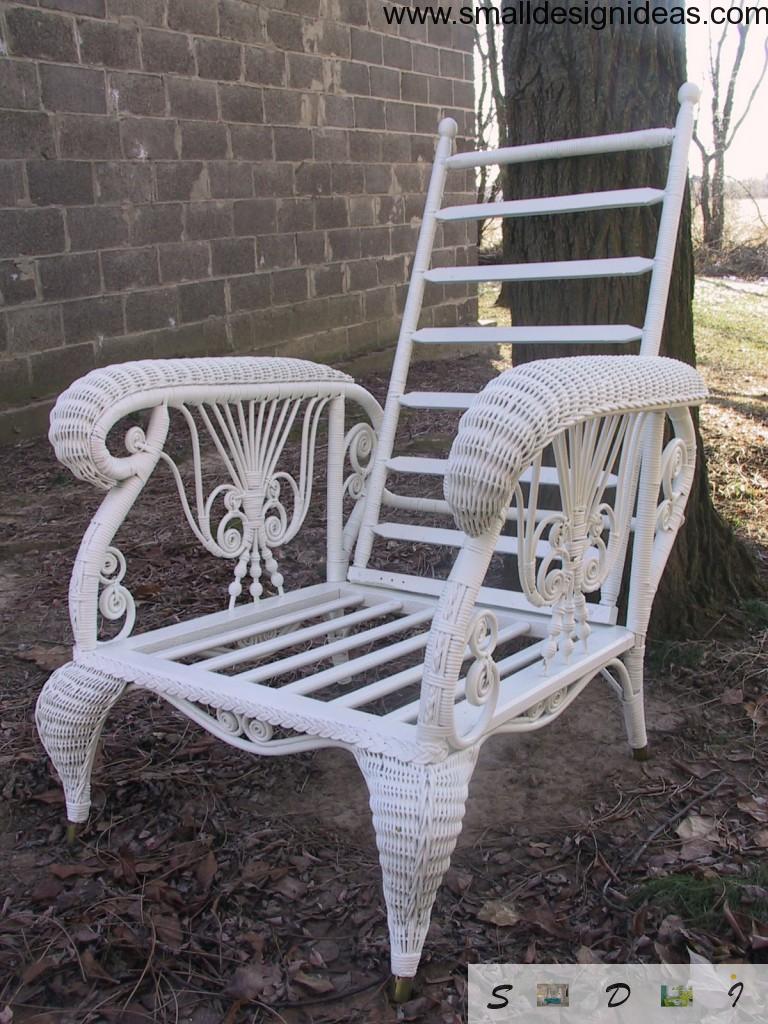 Wicker Furniture in Modern Interior. Conclusion
Furniture, made of environmentally friendly materials, is always in fashion, excellent work of natural materials can decorate any interior. No matter is it a bedroom or kids room, kitchen or bathroom – handmade furniture can give a charm and warmth you need in any design. Such furniture is always in fashion, as it is manufactured with all the modern needs, helping to create comfort in urban apartments.