Are you trying to get your house sold as soon as possible and need some help attracting buyer attention? Here are 10 kitchen renovation ideas you need to see.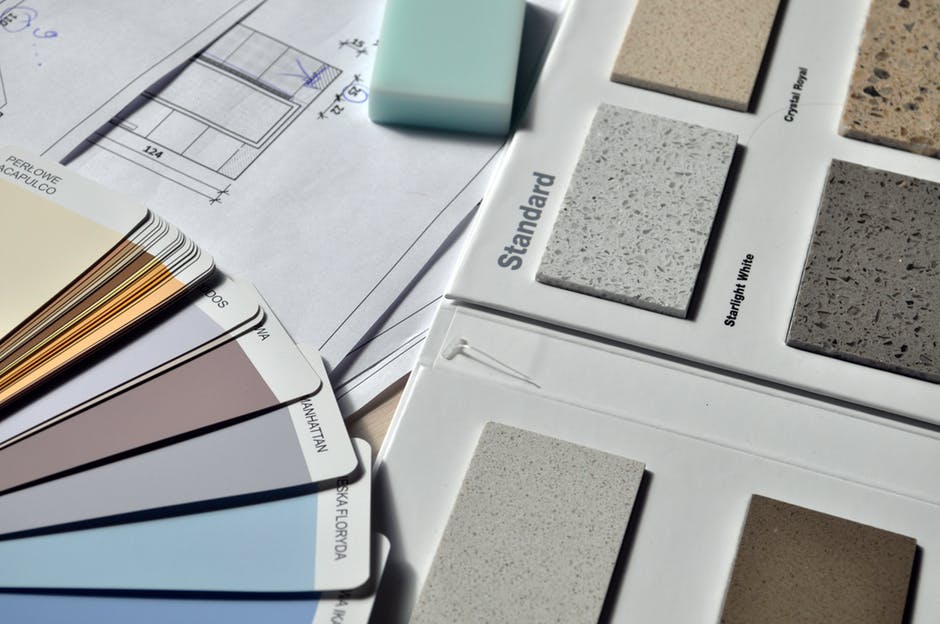 Is your kitchen looking outdated and shabby? Is it in need of a thorough remodel?
Kitchens are the place where food, family, and friends mingle and thrive. So much time is spent in the kitchen that it makes sense that many home remodels are geared towards the kitchen.
After all, buyers are looking for a home that features a smart kitchen that they'll be happy spending plenty of time in.
If you're thinking of transforming your kitchen to maximize the financial return when you eventually decide to sell your house, there are several kitchen renovation ideas you should keep in mind.
Remember that while trends are fun, they're ever-changing and buyers are more informed than ever before. Many will place higher importance on elements such as quality counters, cabinets, and lighting that will stand the test of time.
So, if you're in the market for a smart, stylish, and stunning kitchen redesign read on for the best kitchen renovation ideas that buyers will love.
Update Kitchen Cabinets
An easy way for a kitchen to look dull and shabby is by having dated kitchen cabinets. So, to attract value in your kitchen remodel you'll want to make sure your cabinets are looking attractive, clean, and smart.
The best part about updating kitchen cabinets is that it's so easy to do. Brighten up your kitchen design by painting kitchen cabinets.
For a fresh and clean look, consider neutral tones or a bright shade of white.
Alternatively, subtle grays work well with most kitchen designs. A soft dove-gray lick of paint can create a calming and tranquil environment that also feels fresh and modern.
Incorporate an Island into Your Design
One of the most popular kitchen remodel ideas is to incorporate an island into the design.
Not only do kitchen islands look stylish and modern, but they're are useful in a variety of ways. From a workspace to prepare food to a dining spot to dish storage, you'll find the extra space comes in useful.
Even if you have a smaller kitchen, there's likely to be an island that will work well for your design. However, for the best results, allow three to four feet of free space between each of the islands sides and nearby surfaces.
Opt for Open Shelves
To create space and make a smaller kitchen feel larger, opting for open shelves instead of cabinets that close is a great idea.
This works particularly well if you own serving dishes that deserve to be showcased and will add more character to the room when on display. Show off your pretty plates, elegant wine glasses, and magnificent mugs while also creating the illusion of extra space.
Make sure to install shelves at standard upper-cabinet height. The lower shelf should be around 18 inches above the counter.
Upgrade Appliances
Nothing makes a kitchen look more dated than old and rusty appliances. A sure-fire way to add value to your kitchen is by installing new appliances. Not only will your kitchen look smarter and more modern, but it will work more efficiently too.
Better yet, choose appliances that will help you save cash on bills and will benefit the environment, such as a water-saving dishwasher.
Create a Cozy Corner
Have you got an underused corner or spot in your kitchen? Add character and storage space by transforming it into a multipurpose 'office space' for working, casual dining, or as a cute spot to enjoy a quiet cup of coffee.
Accessorize your nook with plenty of plump and pretty pillows for maximum comfort. Potential buyers will love the creativity of the idea!
Focus on Flooring
If you're looking to complete a big redesign, then one of the best kitchen remodel ideas is to redo your flooring.
If you're seeking a durable, easy-to-clean style yet love the traditional look of hardwood, go for a wood-look alternative like vinyl or a glazed ceramic tile.
There are so many choices nowadays and you're sure to find the flooring that will complement the rest of your redesign.
Beef up the Back Splash
While countertops, cabinets, and flooring using take center stage during a kitchen remodel, the backsplash shouldn't be forgotten.
Color coordinate your backsplash to your flooring to create a cohesive visual impact. Or, if you decide to go for a different style make sure the pattern or color suits the rest of the kitchen's color palette and style.
Shimmering glass or metal tiles will attract attention without looking too over-the-top.
Choose the Right Lighting
Improved kitchen lighting deserves some spotlight in a kitchen redesign.
Not only does good lighting illuminate a beautiful kitchen, but the source of lighting itself can be a focal point of attention.
Pendant lighting is a fantastic choice and brightens up a kitchen literally and aesthetically. If you do decide to choose pendant lighting, now's the time to go big and bold. However, be sure to scale the size of your lighting to your kitchen, so you don't engulf the space.
Maximize Space
While opting for open shelves is a great way to maximize space in a kitchen, consider other ways to do so too.
Rethink the layout so your kitchen can look as large as possible. Sometimes switching the location of your refrigerator, cabinets, dishwater, and other items can make all the difference to allow for a better flow of traffic through the kitchen.
Open Up
Finally, once your kitchen is transformed, you'll want it to feel open so guests and those living in the home can fully enjoy it!
When planning a kitchen remodel, you should always look for opportunities to make it more welcoming for those using it. Consider incorporating more seating options, such as a breakfast table or even adding in a couple of stools.
After all, you'll want people to make the most of it after all that hard work!
Then you can be sure that potential buyers will find your kitchen just as welcoming as you do. And for when you're ready to cash in on your remodel, here are ten steps to sell your home yourself – no realtor needed!
Which of These Kitchen Renovation Ideas Will You Choose?
While any of these kitchen renovation ideas will add value to your home, for maximum interest the best idea is to combine as many of them as possible.
You'll be left with a stunning, efficient, and smart kitchen that's sure to pique the interest of potential buyers!
Did you enjoy this article? Feel free to browse the rest of our website for more home design advice!