If you just became the homeowner, it is time to consider what areas could use an update. Here are tips on remodeling kitchens that new homeowners should follow.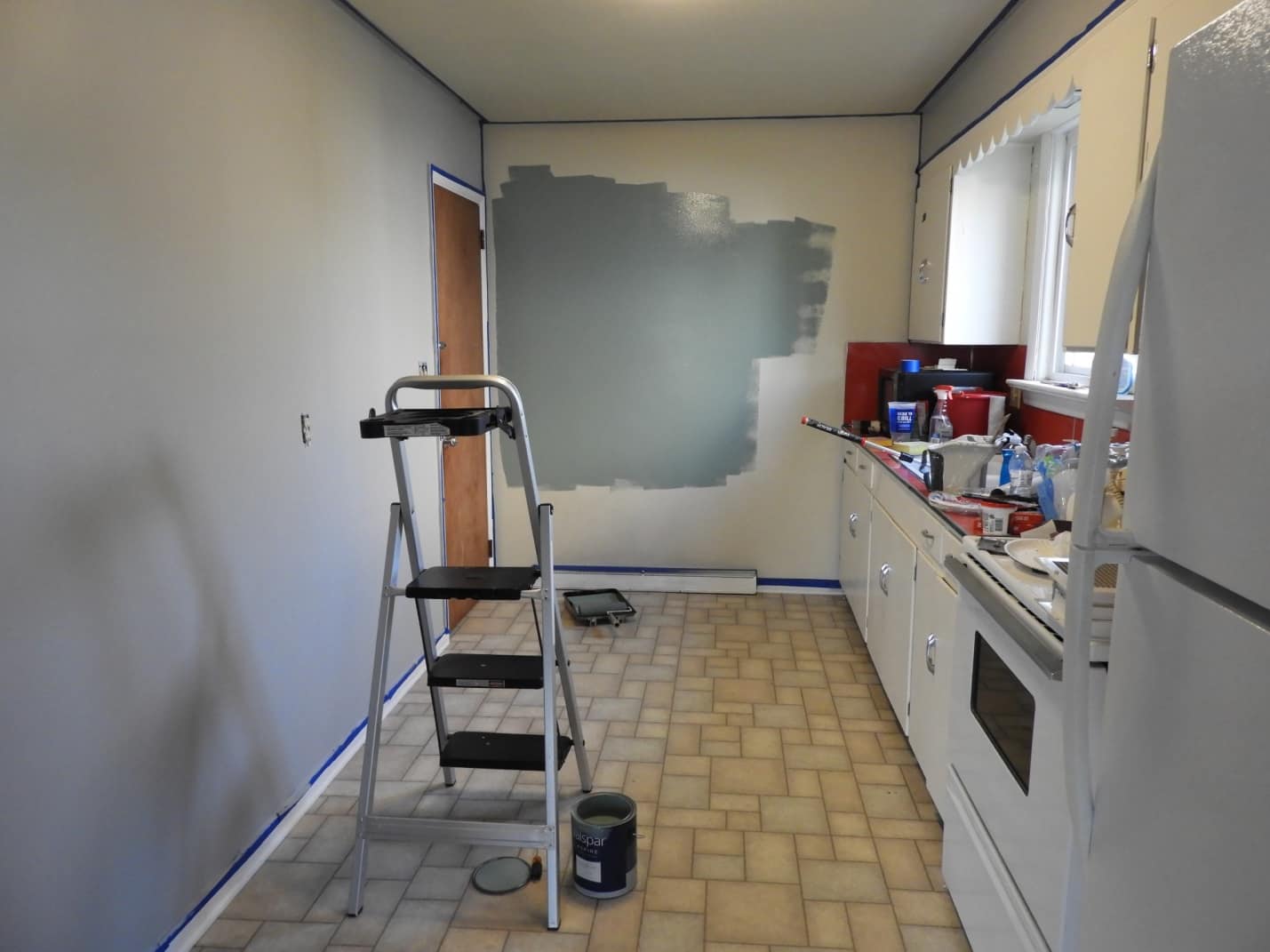 Did you recently buy a new home with some not-so-new interior design?
Chances are if your kitchen is outdated, you probably got your home for a better price. But you also know that it will need to be remodeled sooner or later. Why wait?
Giving your kitchen a fresh update will not only add value to your home but perhaps give you a renewed interest in cooking!
So to get you inspired, we'll go over ten tips for remodeling kitchens.
Create a Makeshift Kitchen
One of the worst parts about doing a kitchen remodel is the fact that you don't have a kitchen while it's happening.
If possible, set up a temporary kitchen. You can move your coffeemaker, toaster oven, and microwave to a designated space nearby. Also, you may also want to invest in a hot plate (which doesn't cost much) and a mini-refrigerator, which you're sure to use again.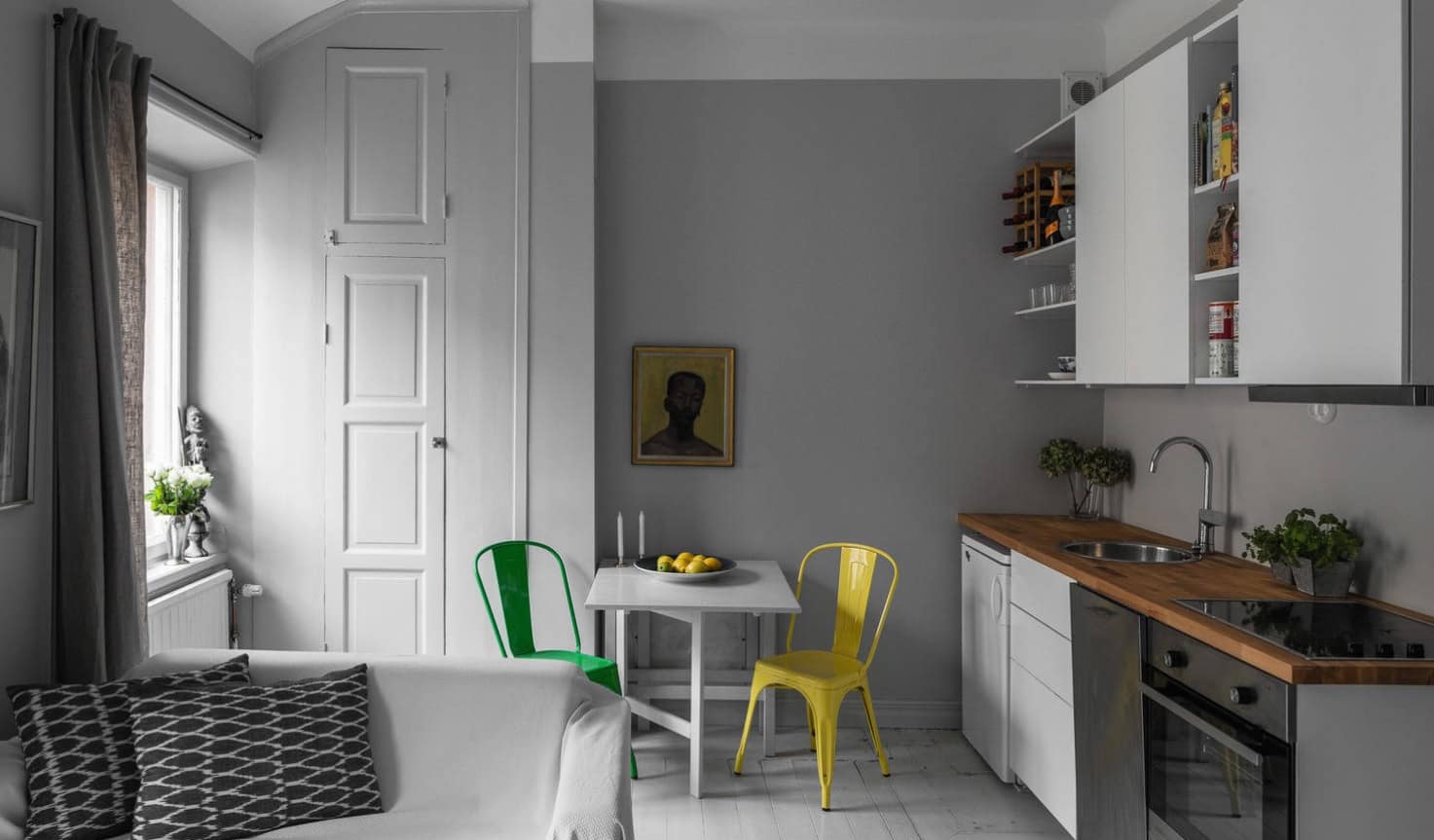 You may even save some of your old cabinets so you can access dried goods. If you don't have access to your kitchen sink, consider using paper plates for the time being.
Set a Budget
If you're looking at just a simple upgrade of your paint and hardware, it's going to cost much less than a full-blown upgrade with expensive countertops and high-end luxury appliances.
So before you even start planning, consider how much you want to spend. Remember, this is an investment in your home. So if you have some really outdated materials such as Formica and linoleum, for example, plan to replace those.
It'll pay off in the long run.
Check out Stores And Showrooms
By visiting stores and showrooms, you'll be able to physically experience the materials and options available. You'll also be able to get a sense of what to expect from less expensive options.
That way, if you find that the ceramic tile and new cabinets will exceed your budget, you can opt for one, then find the next best option for the other.
Consider a Kitchen Office Space
If you work from home at all, having a small sitting area with a computer station could be an invaluable addition. It may also be a nice option in terms of being tucked away from the main living spaces in the house while you work.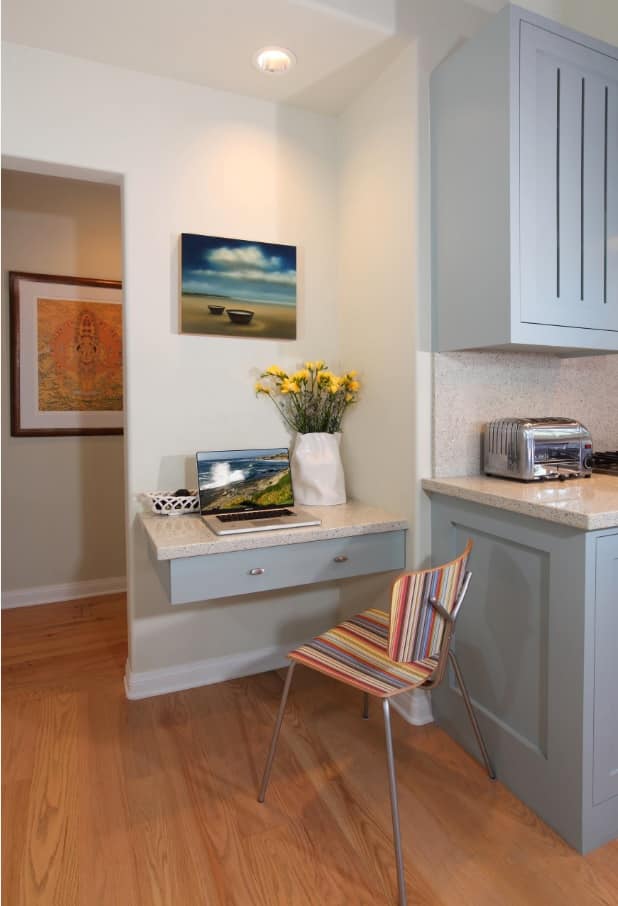 Even if you're not working, you could still set up this space with your laptop and MacBook stand and pay bills or catch up on emails while making dinner.
Power Up
Does a lack of outlets leave you juggling small appliances from one counter to another? You can't very well stretch extension cords across the kitchen without it becoming quickly hazardous.
So in your renovation, add some outlets to walls or even along the side of an open cabinet. You can also use popup sockets that will recess back into the counter when not in use. And if you're adding an island, this is another perfect opportunity to add more electrical power.
Choose Flooring Wisely
The floor should be far more than an afterthought.
First, you'll want to consider the size of each piece of flooring. If your kitchen is small, avoid large tiles or thick vinyl or wood floor slats. By the same token, narrow slats and small tiles in a large kitchen can quickly give it a cluttered look.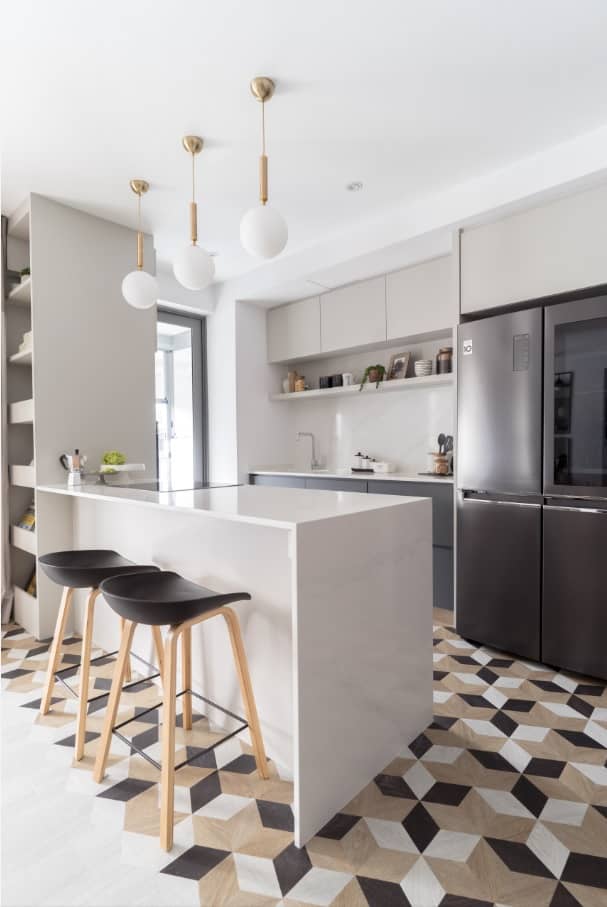 You'll also need to think about the angle at which your flooring is laid. For a larger kitchen, you can install the tiles or slats on an angle for an interesting look. In a small kitchen though, doing so will make the kitchen appear even smaller.
Avoid Changing Water/Gas Lines
Maybe you're dreaming of your kitchen sink by the window and the gas stove in the back corner.
Unless you have a huge budget and a lot more time to be without a kitchen, you're going to make some concessions where that dream is concerned. Moving water and gas lines is time-consuming and extremely costly, particularly in older homes.
So if you want to keep some extra capital in your bank account, then also keep any pipe-connected elements right where they are.
Add Style and Function with Lighting
Ditch the old fluorescent fixture for something more attractive. There are many options for light fixtures so take some time to consider them. If you go with something safe and generic, it will quickly become bland and dull. Neither do you want something too extreme.
Try to find a light fixture that will add some charm with its unique but not over-the-top style.
Also, each time you add a new design element to your remodeling plan though, be sure to consider how it will affect the lighting. For example, an overhead pot rack is a great feature. But will it interfere with adequate lighting? Remember, your lighting needs to extend to every corner of the kitchen.
Figure Storage Into Your Plan
If you find you're pressed for storage space in your kitchen and your remodel doesn't include making the kitchen larger, then you'll need to add some clever storage options into your plan.
Pull-down racks installed on the underside of cabinets are a great option. They allow you immediate access to items like knives or spices that would otherwise take up counter space.
You should also consider a backsplash rack for utensils that are clogging drawers you could use for other purposes.
Steer Clear of Too Trendy
Keep an eye on new trends in kitchen design. Some of them will have staying power, and some won't. So how can you tell?
Generally speaking, a trend that also has a utilitarian purpose is likely to last longer than one that doesn't. For example, poured concrete flooring is a popular choice. It's eco-friendly, easy to clean, hygienic, and can be buffed or painted.
On the other hand, installing oversized appliances or painting your cabinets in eclectic colors can get tiresome quickly.
So Many Options for Remodeling Kitchens
As you can see, there's a lot that goes into remodeling kitchens. From flooring to lighting to appliances, countertops, and cabinets, the list can seem never-ending.
Just remember, it's a great investment and you will get an amazing return on that investment for many years to come.
For more great inspiration on home design, keep checking back with us!