Setting up a home gym is a great way of staying fit and getting to work out within the comfort of your home. The COVID-19 pandemic, in particular, has highlighted the importance of having a gym at home—but many feel they can't set up a gym at home, especially when they have a small space. However, you don't need much to set up a home gym. You can go about creating your personal gym as long as you know how to go about it. Here is how to set up a home gym, even if your apartment is small:
Figure Out the Best Place to Setup Your Home Gym
No matter how small your home is, you can find a space to make a gym. So, first, think through and determine which space or area would best fit a gym spot. If no specific room is available, you could make do with your garage or basement. It would be best if you can choose a gym spot with cross ventilation for constant fresh air.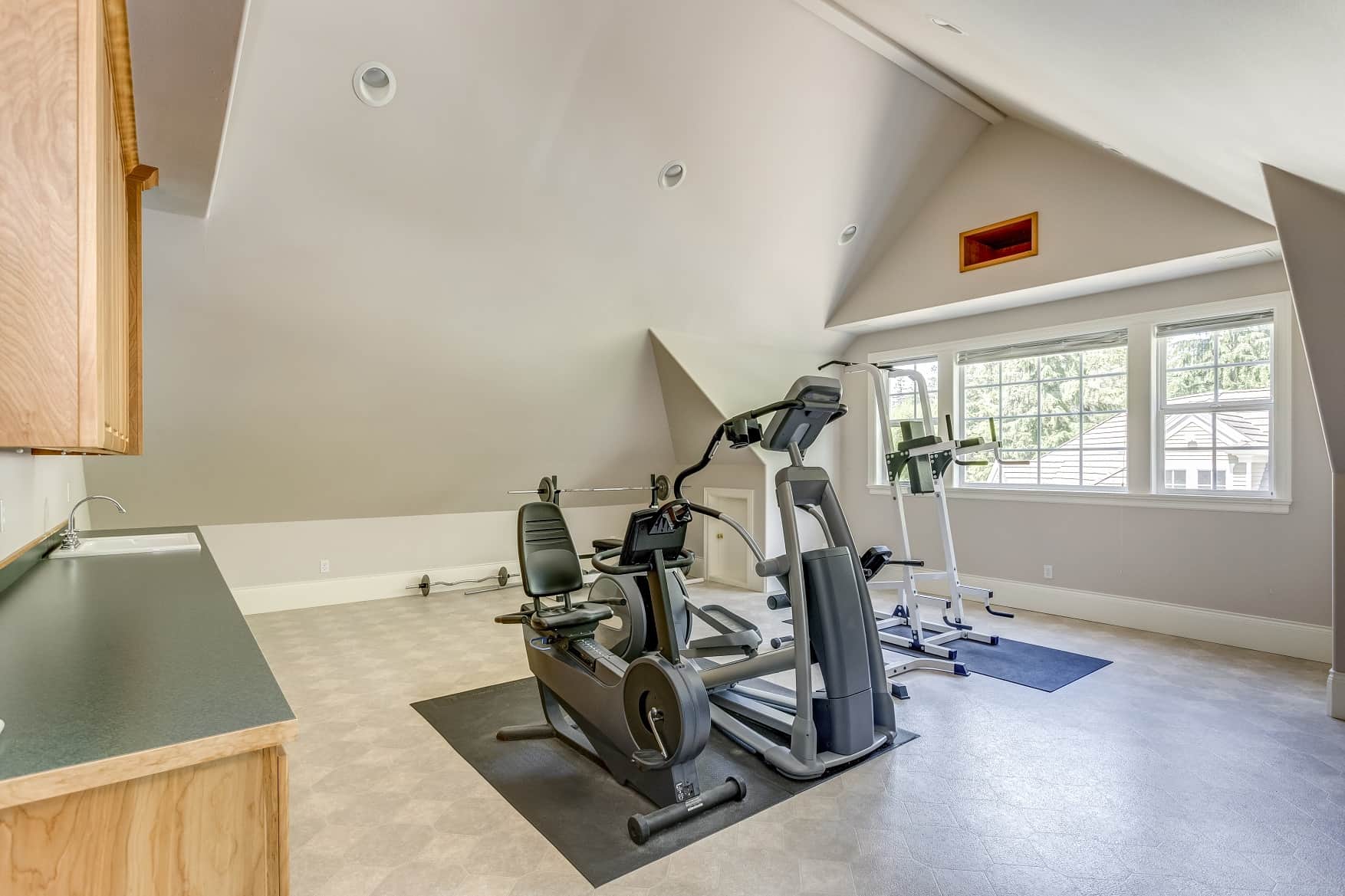 Declutter and Clean Your Chosen Gym Room
After you have figured out where to set up your gym, you should declutter, clean, and organize the place. This will make the space more accommodative, even if the gym spot is small. Whichever spot you choose, get rid of unnecessary items lying around there to free up space and make the small gym room seem bigger.
This means that you have to get rid of children's toys, furniture pieces, clothes, books, magazines, and other things that might make the space look crowded. After decluttering the place, you should arrange the remaining items left in the room to make the place more organized.
Determine the Type of Equipment You Need
Next, you should think about the sort of equipment that you will need in the gym. The type of equipment you'll need will be determined by the type of exercise you do. Since you live in a small apartment, you will need to go for just a few workout items, particularly small ones that won't occupy excessive space. Most people choose to invest in an elliptical trainer, a treadmill, a stationary bike, or even a stair stepper if they don't have a lot of space in their homes.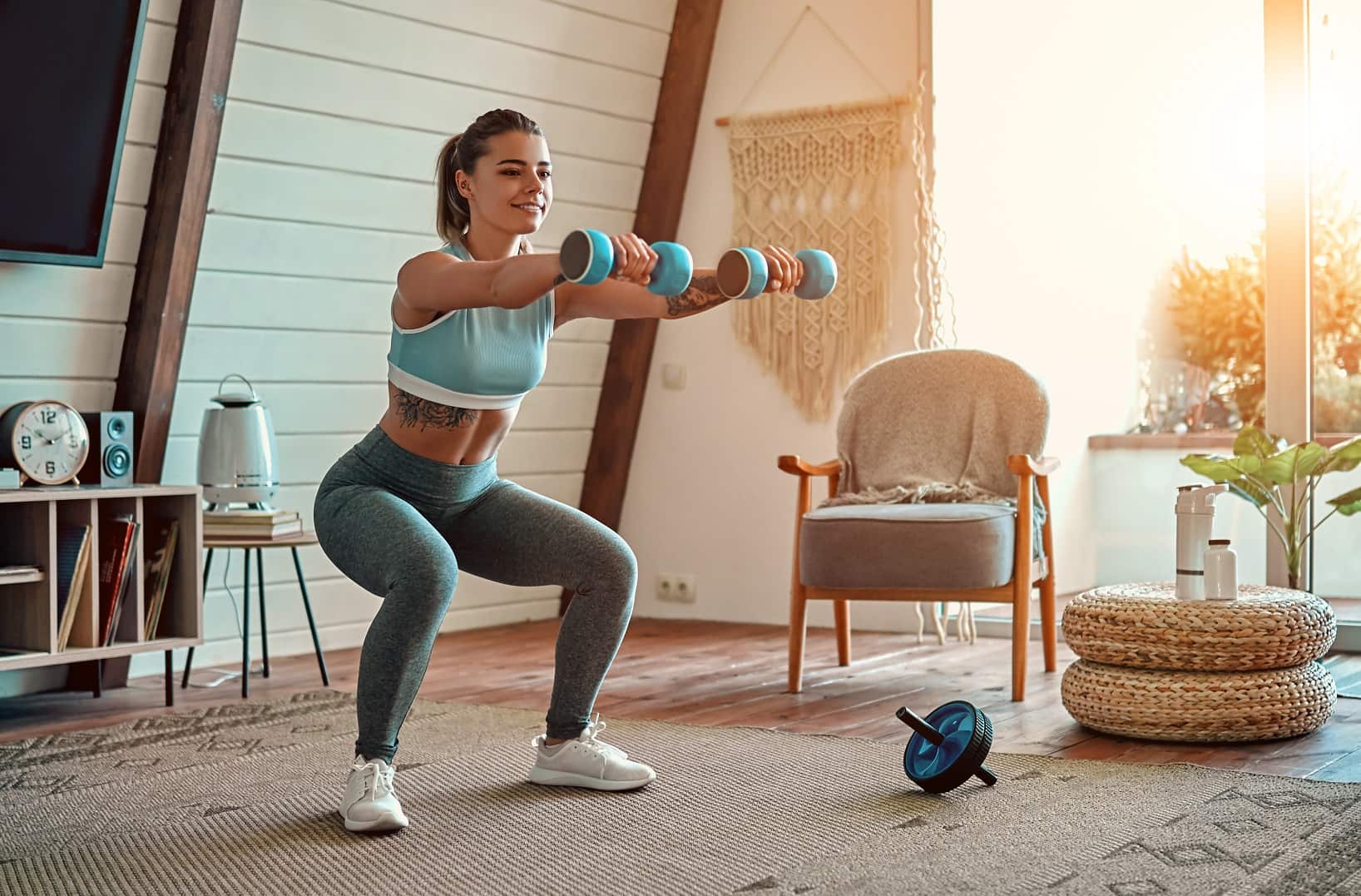 You could go for these and also make a DIY pull up bar. You should also include different weights, barbells, dumbbells, medicine balls, foam rollers, resistance bands, yoga mats, and other mini-workout items in your home gym. Additionally, you can get accessories like a television, computer for streaming online workouts, MP3 player, headphones, etc. to make your time at your home gym more fun.
Setting Up Your Home Gym
To get started, you should consider setting up a plan on how you want to use your home gym. Some people use their home gym simply as a place to work out while others also use the place as a relaxation zone. The purpose for which you get up your home gym is an integral determinant of how you'll set up your gym room. When setting up your gym room, you should endeavor to design the place to look stylish yet comfy so that its small size won't draw attention. Below are some practical tips that can help you set up the gym area.
Your home gym would look standard and attractive if there is a burst of lighting to illuminate the place. You can make use of natural light streaming in through the windows or from light bulbs so the place would be lightened up whether there is natural light or not.
Asides from adding to the beauty of your gym room and making the place appear larger, a mirror can help provide helpful feedback on your exercise and workout routines.
What better way to make your gym room look phenomenal than by sparking up the gym floor? You should go for a rug instead of a carpet to reduce the risk of slipping and falling. But the best option would be to cover the floor with gym flooring. Gym flooring protects the floor from getting slippery with sweat drips. Of course, this reduces the risk of you slipping, and yep, it is also stylish enough to jazz up your gym room.
Conclusion
The most important thing is to work with the space you have. No matter how small it is, you can still model it to fit a top-notch gym spot. Since your workout space is limited, the key is to pick workouts and exercises that don't require large spaces and equipment.
Exercises like squats, push-ups, sit-ups, and lunges don't require a lot of room to be practiced, and yet you would still be able to achieve your fitness produce results. And if you are going for workouts and gym activities that require standard gym equipment pieces, there are tons of gym equipment that won't take up the whole room.