If you're considering moving to a smaller property, then you might be concerned about how you're going to fit all of your belongings in. Try not to feel as though you're missing out by living in a small house, as their insular feel can bring your dream of a cozy home to life. Your home should feel like a refuge from the hustle and bustle of outside life, so it's vital to maintain it as a relaxing space that is functional, efficient, and spacious enough for you to unwind and recalibrate after a long and stressful day. This is achievable with attentive and thoughtful interior design, and a little know how. Here are six ways in which you can make the most of the limited space inside your home.
Using Wall Space
Every room in your house is going to have four walls, even if the floor space is comprised. So, you need to use them to your advantage. The more free floor space you have, the larger the room will feel, so be sure to hang items such as mirrors, and mount televisions on the wall. A reliable LA TV mounting company can help you to free up precious space. Using mesh or netting hanging from the ceiling can help you to store soft items such as clothes and other lightweight possessions. If you've ever seen inside a mobile home, you'll understand just how creative you can be.
Kitchen Inventory
A study concluded that the average American spends nearly six hours a week in their kitchens, so it makes sense to ensure that it's space saving and organized. Consider compiling an inventory of what you have in your cupboards so that you don't accidentally buy the same items twice or even thrice – it's easy to do once a food item is lost to the very back on the shelf. Be smart when kitting out your kitchen as well. Do this by adding wall-mounted racks and rails for spices and small cans, for example. These help worktops from becoming too cluttered, and you'll have ample room to prepare food too. Embrace your inner chef by using a magnetic bar to attach knives instead of the usually large and cumbersome knife blocks.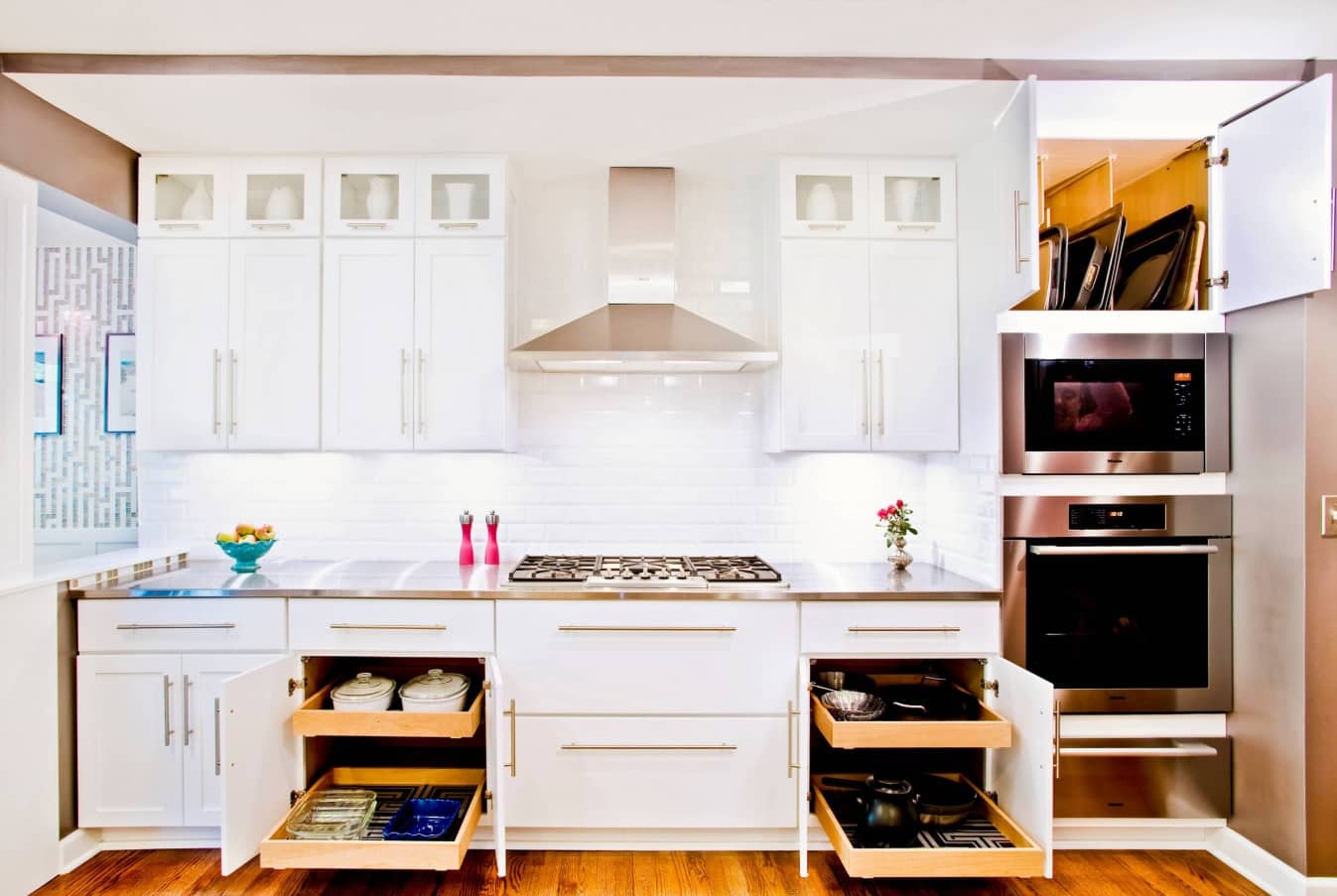 Room For The Kids
If you have children, then don't forget about the opportune space in their rooms. They won't have half the amount of belongings you have, so ensure that any cupboards and drawer spaces not being used are filled with items that you require. If you're at all concerned about doing so, then be sure to fit child locks onto cupboard doors. It's easy to accumulate hoards of children's clothes but remain vigilant of their closet and items of clothing that they have outgrown. Sell used clothes, or alternatively donate them to a charity of your choice.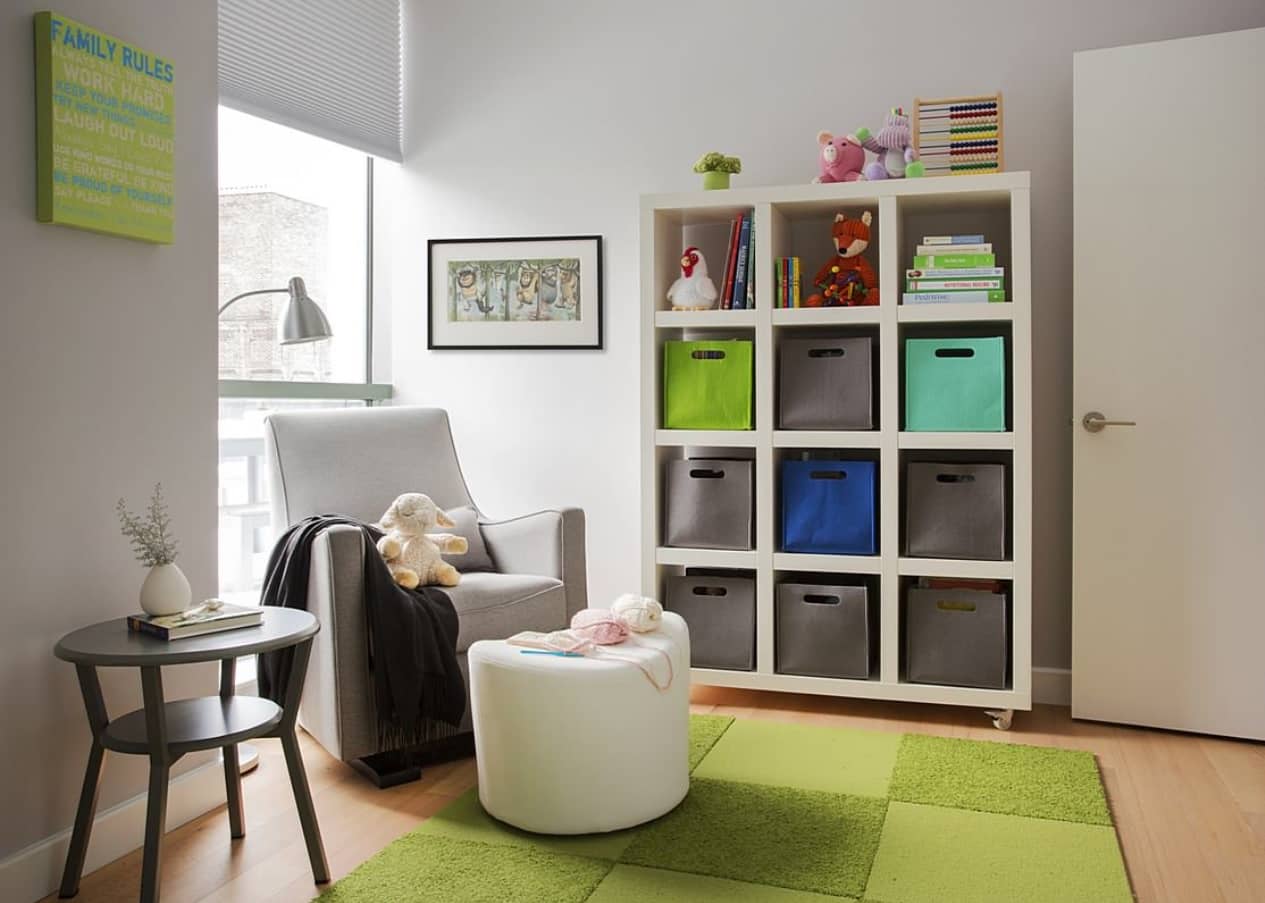 Don't Get Sentimental
You will need to declutter often so that you're not keeping hold of items that aren't really serving a purpose. Keep hold of the things you love, but if they're just gathering dust, then it's time to wave goodbye. Take a walk around your home and make a note of the objects you haven't used for a while. Wait another month, and if they still haven't been of service to you, then remove them.  
Every Nook And Cranny
When you're limited on space, you have to be clever and creative when it comes to storage and how you use it. Use the spaces that flank the chimney breast to put up a series of shelves to accommodate items such as books. If you have quite the collection of books, then it might be time to have a clear out of the physical copies and switch to storing favorite reads onto a Kindle or iPad. Utilize the cupboard under the stairs as far as you can, and again, consider having shelves built inside and even a clothes rail so that coats and jackets can be flat packed beside each other.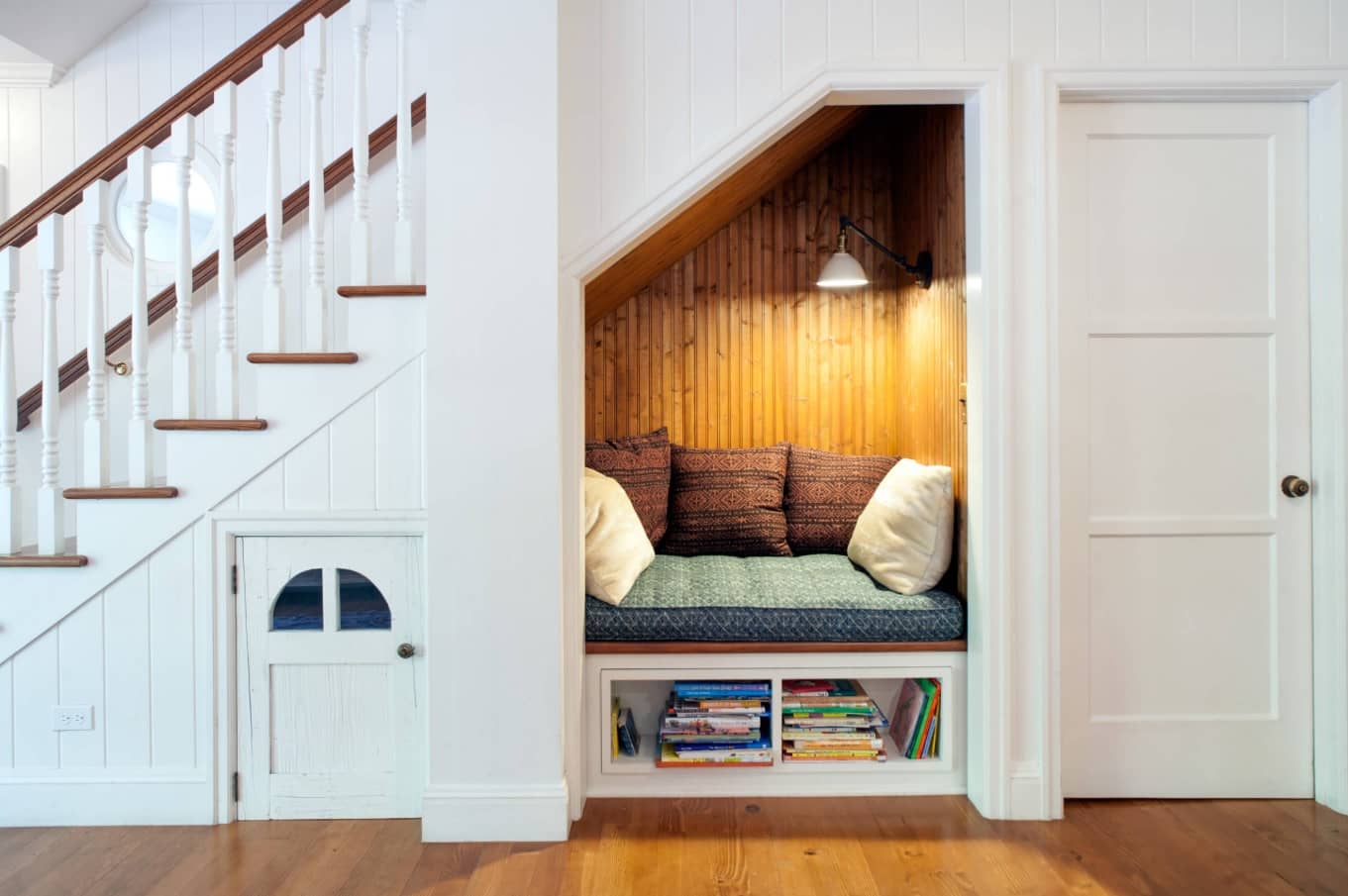 Be A Little Bit Ruthless
If your home is small, then it's just not going to be sensible to try and cram it full of furniture, accessories, and clothes. So, you will have to think very seriously about what you want to keep and the things that you really could live without. For the items you wish to keep hold of, then there are ottomans for the foot of the bed, pull-out drawers that slide underneath the bed, and boxes and baskets that slot tidily onto tall shelving units.