While you might have designed your main bathroom exactly how you wanted it to be, all the expenses that go in bathroom remodeling can put the guest bathroom remodeling on a hold as that bathroom is not used as commonly as the main master bathroom. That, however, is no reason why your guest bathroom can't look like a masterpiece. You can make the smaller bathroom look just as modern as the main bathroom using some easy tricks. Here are five simple and easy tips to remodel your guest bathroom without spending major time on it:


Update your existing toilet without changing the plumbing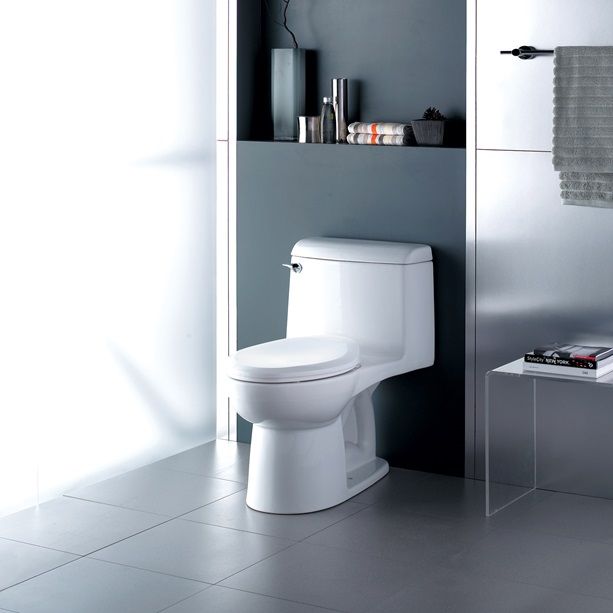 Image Credit: American Standard


Do make your toilet look new and remodeled, replace the lid and the toilet seat with new and improved fixtures instead of replacing the whole toilet. This will give a new look to the bathroom without demanding any major expenses or professional help. You can also replace the toilet if it is too old or needs a change but make sure that you hire a professional to change the toilet.
Add a fresh coat of paint to the walls
Nothing brings a change to a place like a fresh coat of paint on the walls. Instead of tiling the whole bathroom with expensive makeovers, use paint to remodel the walls and give them a new and changed look. Go for a subtle color combination or a burst of vibrant shades according to your taste. In case you want to change the look of your walls without painting them, you can go for wooden panels which bring a warm and cozy look to the bathroom.
Replace the existing old shower head with a swanky new shower head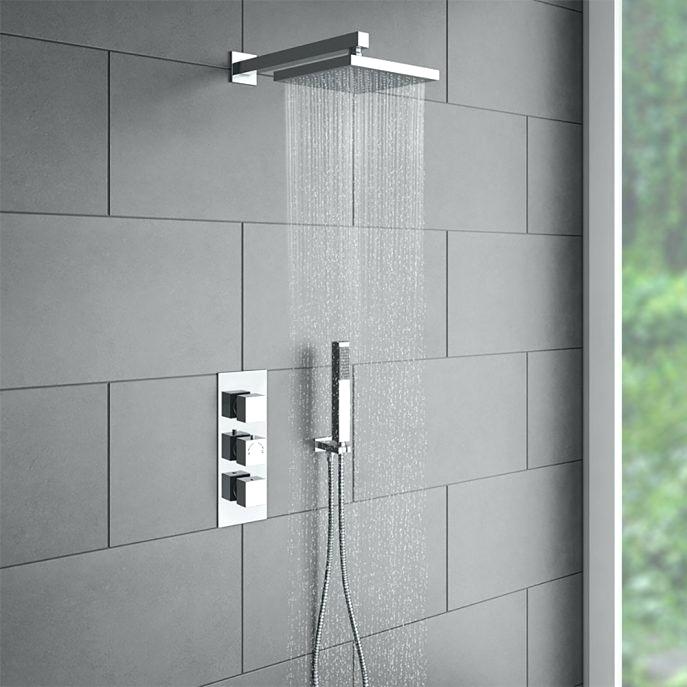 Image Credit: Bagsdig
Installing a shower panel with multiple shower heads can transform your guest bathroom completely and it frees up a lot of space too. These shower panels make the bathroom look more modern and can save your money too as installing multiple shower heads can prove to be costly. In case you do not want to invest in a shower panel, you can just replace your old shower head with a modern and better shower head.
Keep a shower caddy to make the bathroom look organized
Most bathrooms look quite untidy as the bath products are scattered all over the place. This tip will help you give a new look to your bathroom without spending a lot of time or money. Keeping a sleek and elegant shower caddy in your bathroom can not only help the place look clean but will also make all the products reachable. Some caddies can also be hung on the shower head to save even more space.
Add a DIY mirror to the bathroom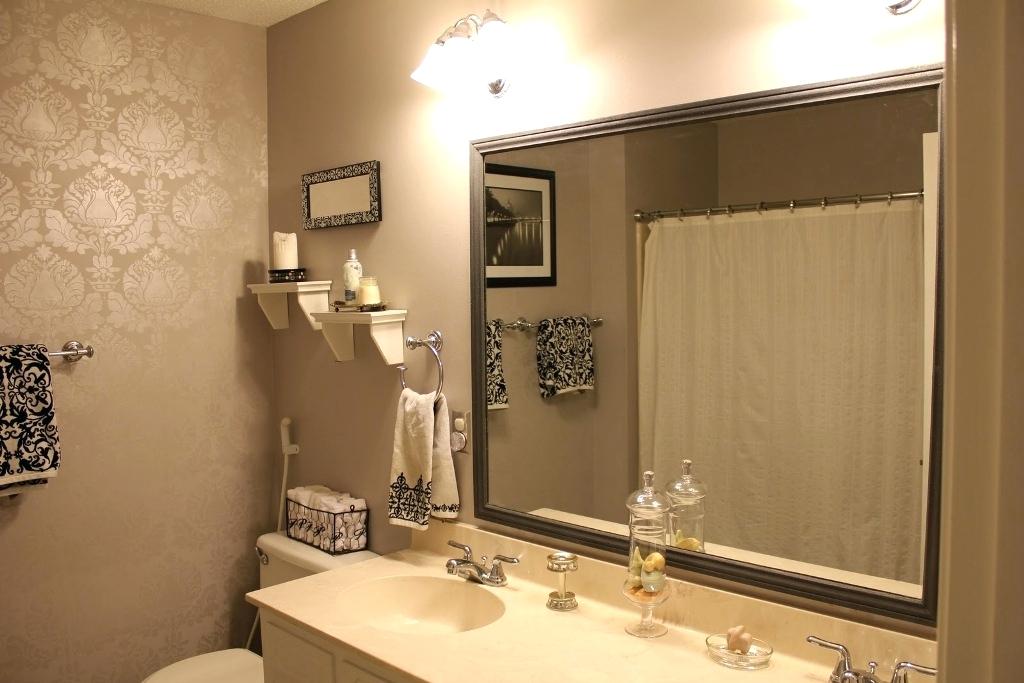 Image Credit: VerticalArt
Last but not the least, adding a mirror to a bathroom can make small spaces look bigger and brighter. Since guest bathrooms are usually smaller, this can bring a new change to the way your bathroom looks. You do not need to invest in a very expensive vintage mirror to make your bathroom look expensive. Try to buy an industrial mirror at cheap and decorate it with moldings which are quite easily available and do not cost an arm and a leg. You can also go for decorative mirrors bought from thrift stores and vintage sales to add a new dimension to your bathroom.
So these are five easy and inexpensive tricks to remodel a guest bathroom easily without feeling the need to hire a professional. Just make sure that you do not disturb the existing plumbing of the bathroom as it can attract major expenses. These tricks will help you transform your less-loved bathroom completely and make it look like you spent a lot of time and money on the remodeling. Hope you liked reading through these tips and will use them the next time you are planning to give your guest bathroom a swanky makeover!
Author Bio (Marina G):
I am working as the Sr. Writer for ShowerFanatics.com, a mother of 9 year old boy working as a full time writer for the leading editorial publications around the web. I am a home interior enthusiast who loves to share diverse and inspirational ideas on decorating and renovating a home.