Swimming pools used to be just a luxury that only homes with wide backyards can enjoy. But today, with the innovations in architecture and engineering, small space designs have gotten more creative, more stylish, and even a sought-after trend.
So, if you have limited outdoor space at home and have been wanting to install a swimming pool, all you need is inspiration and creativity. The same goes if you have lots of space but just want a low-cost, low-maintenance swimming pool, whether it's in-ground or above-ground.
If you have children, smaller pools are also easier to enclose in a glass pool fencing for protection against accidents.
Small swimming pools look best when they complement your space with a snug fit. But the truly best part is their operational costs are definitely more affordable!
With that said, here are six of the best small pool design ideas to help you finally make a big splash in a small space.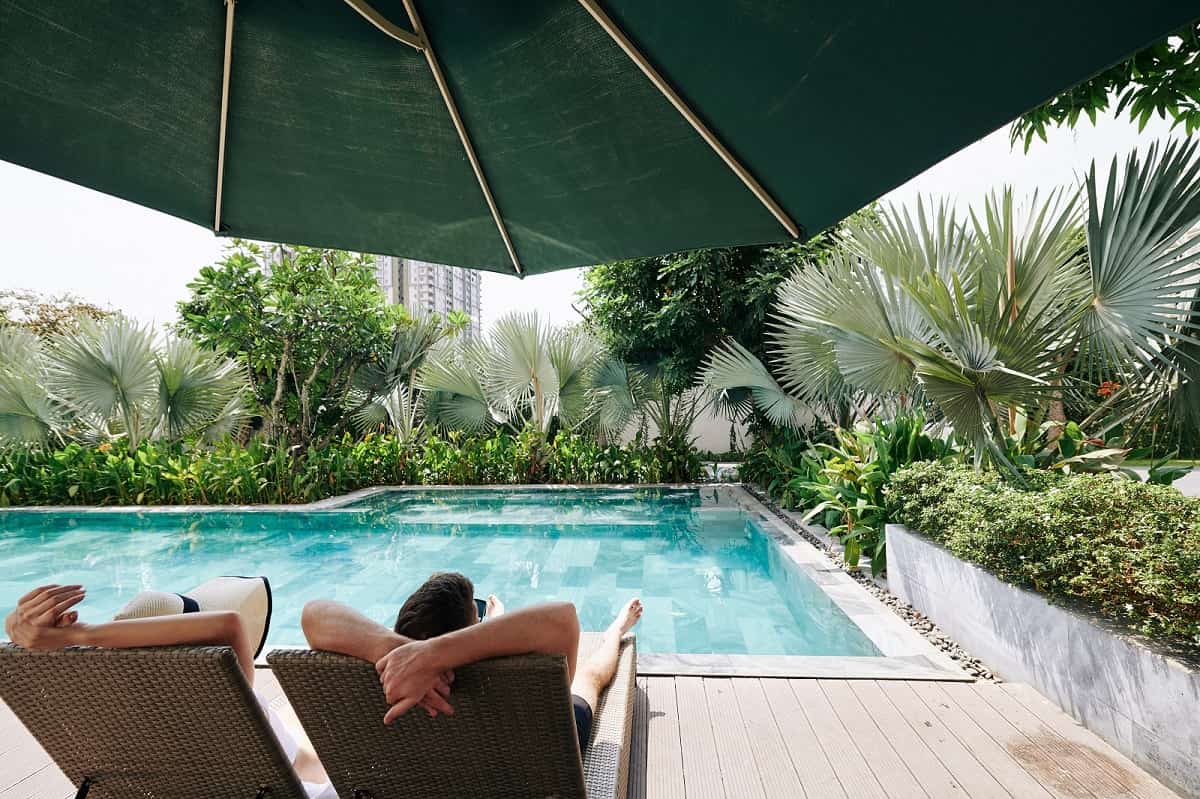 Plunge Pool
A plunge pool is the most popular swimming pool style for small spaces. On average, plunge pools or dip pools are only around 10×10 feet and three feet deep. It comes in all shapes, although most plunge pools are either rectangular or square in shape.
Plunge pools are ideal for just lounging and soaking. They can also be designed like a spa with a water heater, which makes them still useful even in colder seasons.
By The Pergola Or The Deck
If you've got a pergola or a deck, that's another perfect spot to fit your pool into! Assess the space around your pergola or deck, and if it looks reasonable enough for a small pool, you can plan your build around it.
A deck or a pergola is also perfect for outdoor pool furniture like couches and sunbeds. They're great for backyard pool parties too!
Go Freeform
A swimming pool doesn't always have to be a geometric or symmetric shape. If you have a small garden space on one side or around your house, a good way to maximize it is to build a freeform pool that follows the contours of the available space in your yard. It can be an irregular shape or an L-shaped pool that wraps around the corner of your house.
Freeform-shaped pools are also great for when you want to integrate landscaping into your pool without taking up more space. They're also perfect for homes with unique, irregularly shaped landscapes. If you love naturalistic styles with rocks or boulders, or pools that look like a lake or an oasis, freeform pools are also the best option.
Corner Pool
If you have tall fences, walls, or hedges, this is a space saver where you just push your pool onto the corner. This also means the other side of the pool won't have a walkway. However, you can use the wall to add vertical features to your pool, like a small waterfall or a shelf for plants. You can also strategically place outdoor lights that will highlight your pool and its features at night.
Double-Decker
One of the best ways to maximize small spaces is by building vertically. For backyard pools, you can do this by stacking two small pools on top of each other, double-decker style.
This also works great if you want different depths, which is difficult to do over a limited, horizontal space. You can easily have the lower pool deeper, and the top pool shallow, or the other way around.
Small, Round Pool
Smaller, round pools are great space-savers. They're like those mini spas or mini-Jacuzzis you'll often find on top or on the side of bigger swimming pools.
Round pools are also cheaper and easier to build, even with a pool kit. They also provide more area for movement.
The Best Small Pool
There's no best shape when it comes to small swimming pools. The best shape will always depend on your available space and how you maximize it without looking like it's just an afterthought.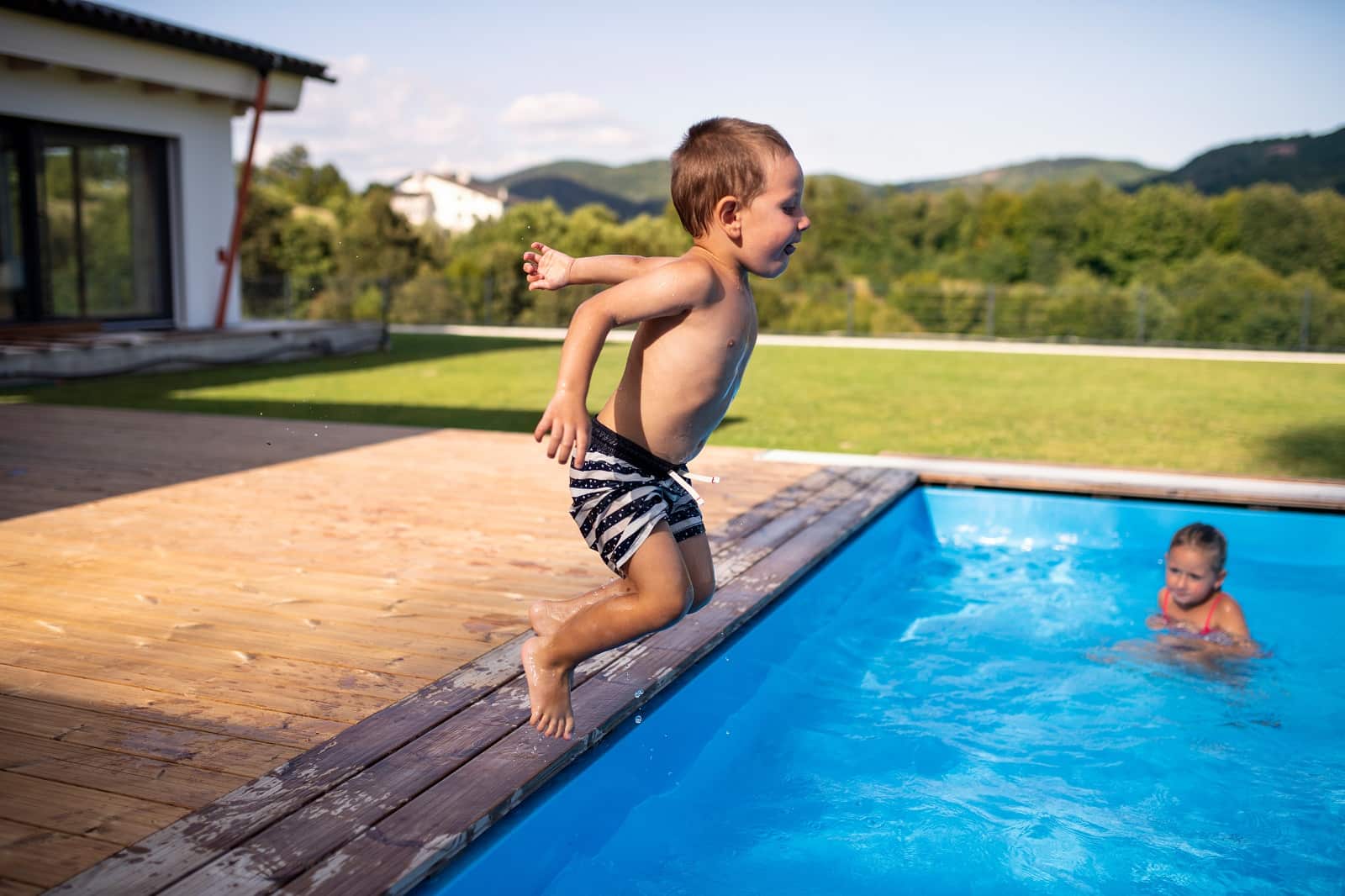 Even if it's a small pool, planning its build requires a bit of ingenuity to truly make it both aesthetically pleasing and useful. How you design your pool, no matter how small it looks, can make a big difference in its overall appearance.
If you love DIYs, plan your design with your favorite holiday location as the main inspiration. For nature lovers, simply enhancing your pool's surrounding décor with plants can be a budget-friendly option. But if you want designs that stand out, try pops of colors or patterned tiles. Also, leave some space around for outdoor furniture items or a seating area with a grill that will make your pool area the ultimate aquatic retreat.
Finally, don't forget to learn effective pool maintenance to make sure your new pool will last through many seasons.