A home security system can help protect your family in the event that an intruder breaks into your home. It also allows you to monitor both the inside and outside of your home all year round; you might want to know the moment you get a package delivered or simply keep an eye on your older children while they're home alone.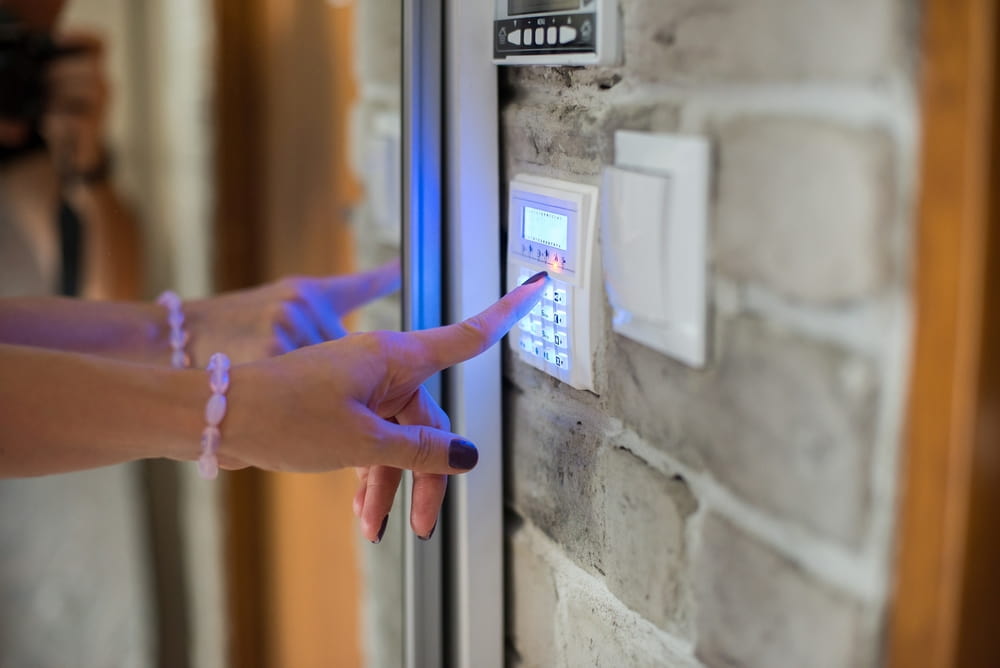 Before you select a home security system, there are questions you should ask while doing your research. Here are some to keep in mind.
1. What Types of Cameras Are Available?
There are many different types of security cameras systems available that allow you to monitor your home in different ways, including wired, wireless and wire-free options. You can also get add-on cameras, standalone Wi-Fi security cameras, and other accessories, depending on your individual needs. Advanced home security systems take the monitoring responsibility off your shoulders, as they have live monitoring security guards that will talk to and warn perpetrators.
2. What Are Good Locations to Install and Mount Cameras?
The best places to install and mount security cameras are at all the entrances to your property, which includes the front and back doors as well as any additional entrances like a side door. Large first-floor windows are also a great place or any areas where an intruder might be able to gain access. The rest is really up to you. Other areas you might consider are the basement or the garage. Be sure to mount your security cameras up high so that they're harder to tamper with.
3. What's the Difference Between Wire-Free and Wireless Cameras?
The name might be misleading, but wireless cameras aren't completely wireless. They still need a power source and have to be plugged in. "Wireless" in this aspect simply means there's no wire connecting the receiver to the DVR and the camera itself.
Wife-free security cameras run on batteries or solar power and don't need to be plugged in; these cameras only turn on once motion is detected to avoid depleting the battery. Therefore, wire-free cameras don't provide 24/7 surveillance and might not be the best option for high-traffic areas.
4. What's the Range on a Wireless Security Camera?
With high-gain antennas, you can install your camera receiver up to 500 feet or 137 meters away with clear visibility. Because the wireless signal has to pass through walls and other structures, the indoor range is a lot shorter, typically around 165 feet or 50 meters. However, range-extending antennas can boost your signal up to 800 feet.
5. What Features Do I Need?
Before purchasing a home security system, it's important to assess your needs. What kind of features do you absolutely need and which ones can you do without? For example, do you need night vision, cameras that can zoom in or allow you to talk to your kids through a two-way speaker? Or cameras that integrate with Alexa or Google Assistant? Do you need Wi-Fi capability? Think about that before deciding on a system.
6. What Type of Camera Quality and Resolution Do I Need?
The last thing you want is a grainy camera quality when it comes time to put your security system to work. Springing for a high-quality camera is essential if you want it to do its job. You want to be able to make out important, small details, which is why you need a camera with great resolution. A resolution of 1280 x 720 pixels should be sufficient, but you can always spring for a 1920 x 1080p resolution or even 4K resolution.
Now that you know what to look for in a security system, you can start searching for one that meets your needs. Don't be afraid to reach out to the manufacturer or visit the FAQ section of their website to ensure you get all of the information you need to make the right decision.