Whether you are moving into a new space or renovating your old one, you will always have to deal with how to make your living room look better. Since tiles have become the go-to option for so many people at this point, I'm going to show you the tile that will suit you and your living room!
What is "best" for you is what you like the best or what suits you the best. There are tiles that come in all shapes and sizes, then there is the quality of the tiles and your budget to consider.
After what are the "best" tiles for you, there is the question of whether you are looking for wall tiles or floor tiles, because believe it or not there is a significant difference between them. You can use this article as your ultimate guide because it will have all the answers to your questions.
Wood Effect Tiles for a Homey and Welcoming Vibe
When it comes to making your living room look more warm and cozy, nothing can beat the effect of wood. Oakwood effect best mimics the natural look of wood, making your living room a different vibe.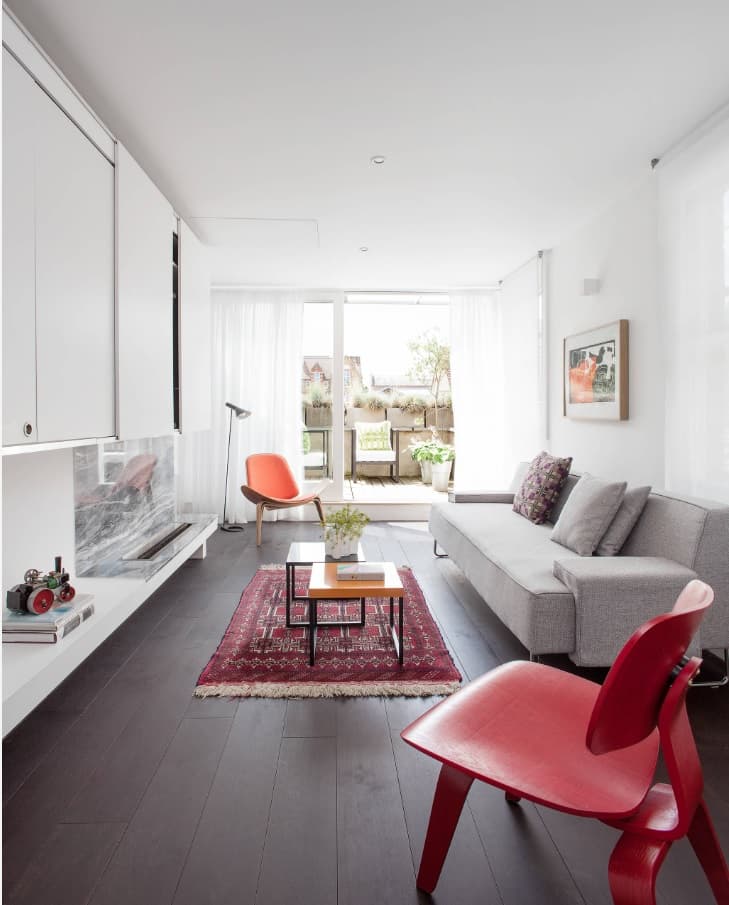 A wide range of oak wood effect tiles is available, as you can find it both as porcelain and ceramic. When you are considering a definite style for your living room, you have to keep in mind that the shape of the tiles you want must be widely available.
Scared of the quality of the tiles? Think not. Because new inkjet technology allows brands and companies to perfectly encapsulate the wooden feel into their tiles.
As an alternative, you can also use honeycomb mosaic tile.
Creamy Tiles for the Roomy Vibe
Living costs are increasing every day, and when you are living in a city it's hard to get a spacious flat. Sometimes you have to resort to tiles to help make your living room look bigger. Our senses work in mysterious ways, and it is not as hard as you think to trick those senses.
White and creamy tiles, in this case, do the perfect job because it gives the impression of a large room, even when in reality, it is not. White tiles also give a very clean and minimalist look that a lot of people find very aesthetically pleasing.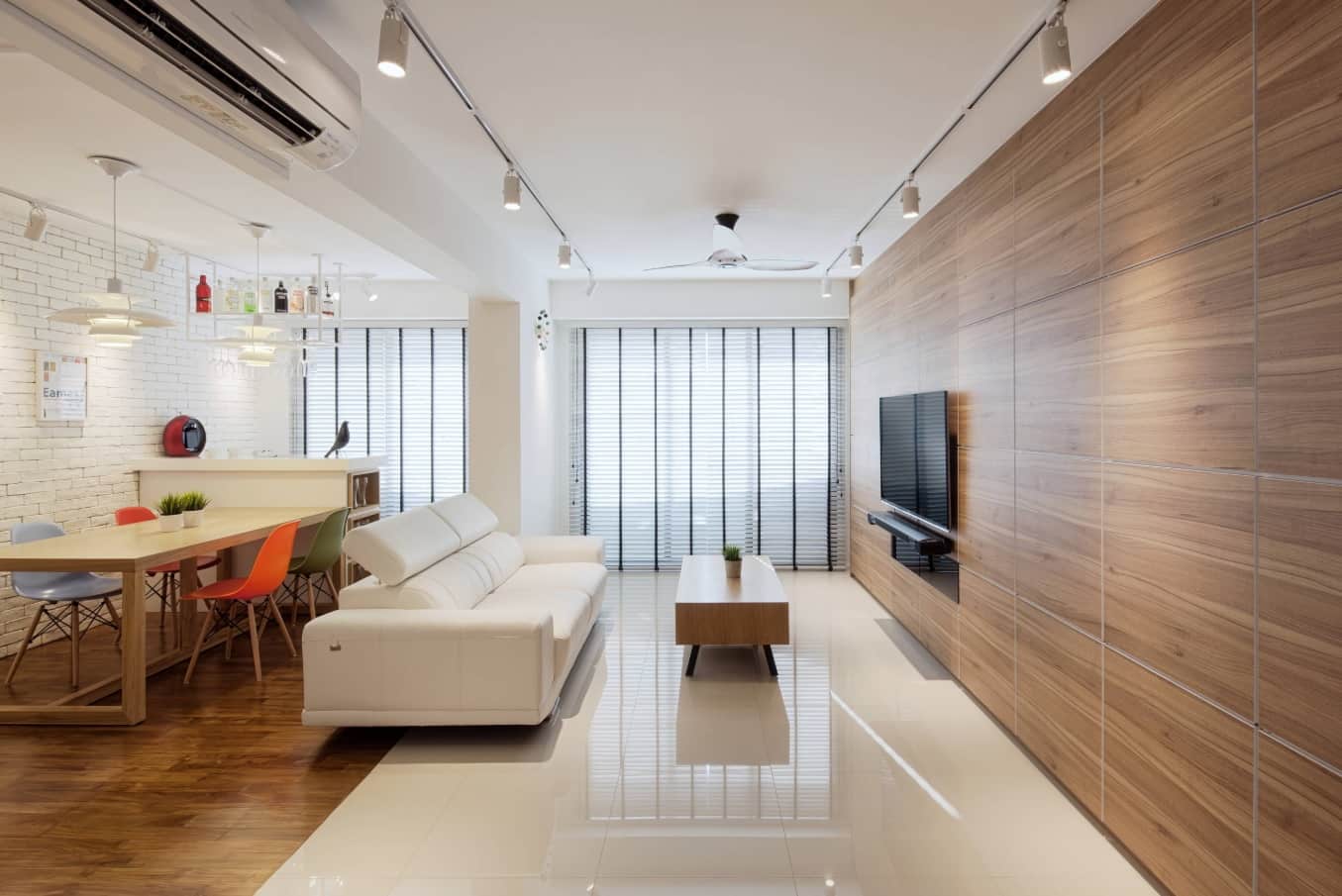 So if you can't afford to move into a new space, but can afford to renovate your house, this kind of tile will come handy to you. These tiles are also the most common, making it inexpensive and easy to find.
Multicolor Slate Effect Tiles for a Countryside Vibe
Whether you grew up in the countryside or just like the idea of the countryside, this style is exactly for you. People tend to spend a lot of time in their living room spaces, and for a good reason: to get comfortable and cozy.
This kind of multicolor slate-effect has a rustic style to it that will make it seem like the living room is a part of the countryside. It could be your escape from the mechanical surroundings of the city.
These kinds of tiles are getting increasingly popular, and as a result, they are widely available in sizes and shapes. These tiles will look amazing in your wall as well, making it an allrounder.
Stone Effect Tiles for an Organic Vibe
It is tough to find a person or crowd who doesn't like a natural look. Since your living room will be the centerpiece of your house, you can easily change the complexion of your house through the look of your living room.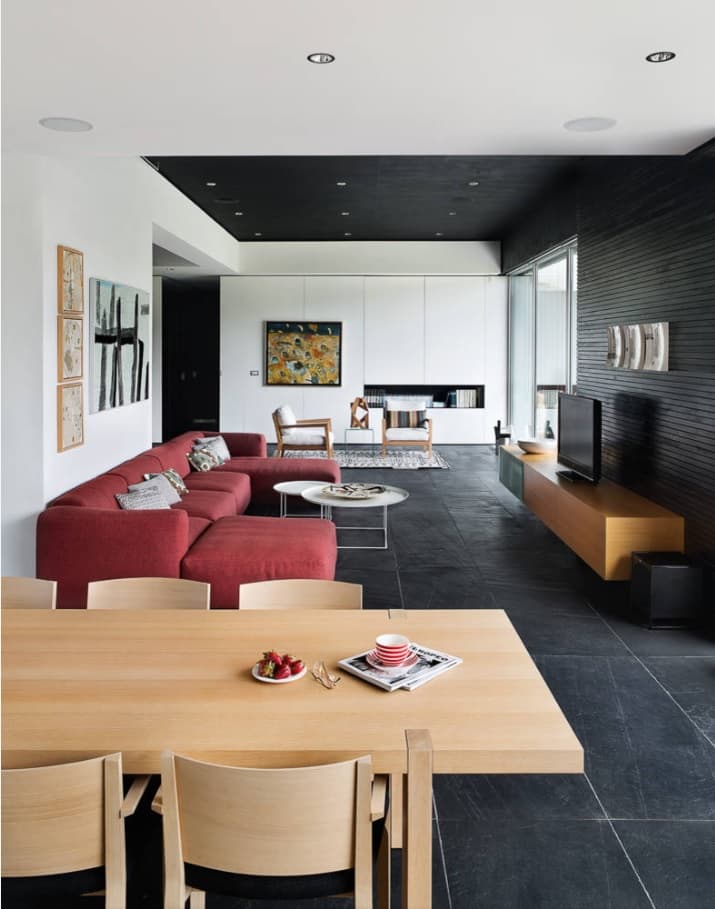 Stones are expensive and they look surreal anywhere. Which is why when tiles started to mimic the stoney look, people were all over the place looking for it. Although this kind of tiles are old news, it's still the best option to make your living room look sublime in contrast to other alternatives.
It's a great way to refresh your mind through this look, and it comes in a lot of different effects. Most popular ones being marble effect, sandstone effect, and limestone effect.
In a Nutshell
Only you can determine what is the "best" for you, but with proper guidance, the choice becomes clear. There are no written rules when it comes to choosing the tiles of your living room.
You can combine various types of tiles on your living room floor to create a more customized vibe. For example, you can set your tiles according to a certain color palette. You can even customize the tiles with a focus on some of the spaces in your living room, blurring the other spaces.
If you decide on doing it totally manually, I would like to remind you to follow a certain color palette, so you don't end up with a random-looking floor, which you will eventually end up changing.