The bedroom is not only a comfortable bed and a practical bedside table but also adequate lighting to promote relaxation, as well as attractive wall decoration. It should be functional, beautiful, stylish, and fashionable, contribute to relaxation during the day, and provide a good night's sleep. Which bedroom interior design ideas will be the most popular in 2020? Check out the latest trends.
Content: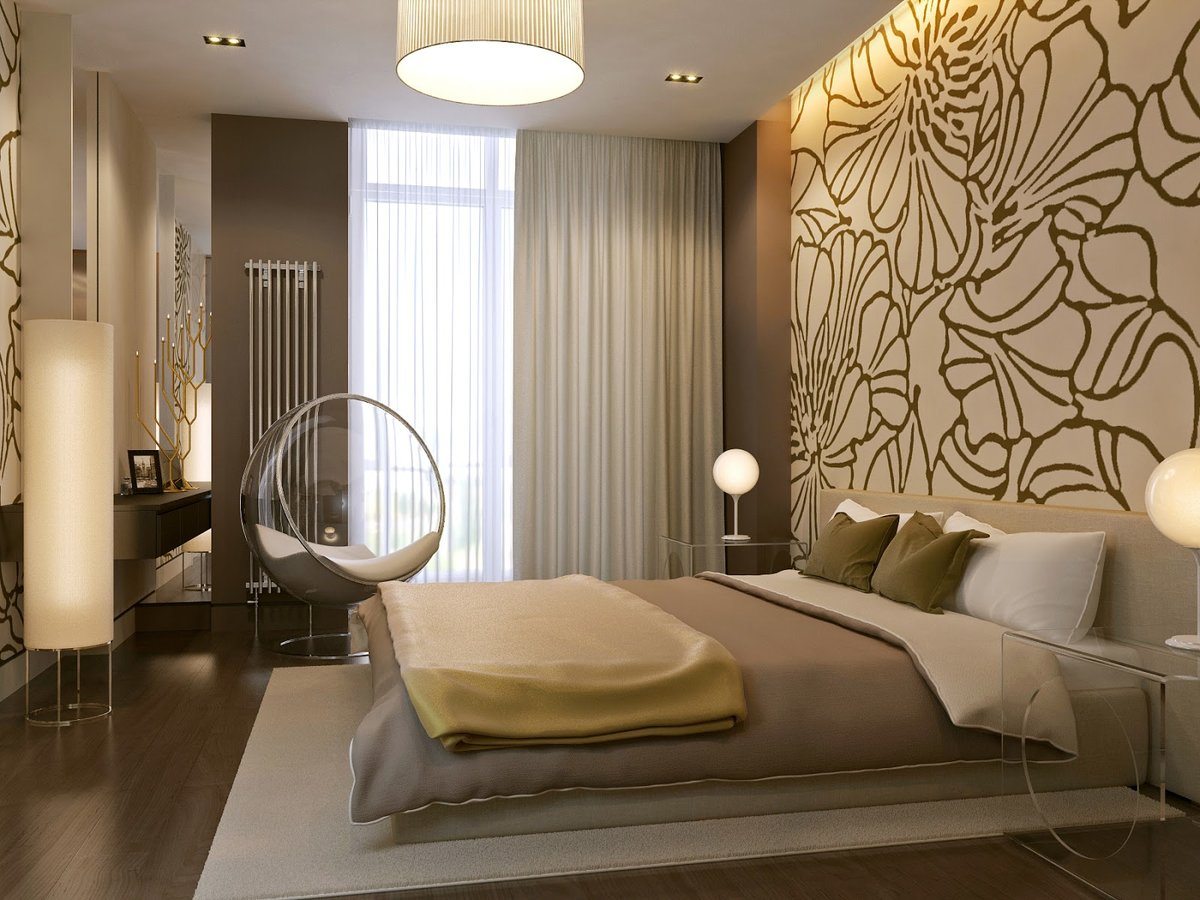 Wallpaper for the Bedroom: Design 2020
Floral motifs in the interiors have already become a classic that appears almost every year. In 2020, this trend will be visible in large, expressive colors, in the form of prints on wallpaper and some textiles. This elegant theme brings coziness, softness, and a pleasant atmosphere to the interior, so you should turn to it, deciding to renovate the bedroom.
Beautiful Bedroom Interior Design 2020 in Furniture Made from Natural Materials
A wooden wardrobe, a bed, and a bedside table are absolutely necessary for a modern bedroom, furnished in accordance with the latest trends. The eco-friendliness in the interior is emphasized by furniture made from natural hardwood, as well as rattan chairs or even accessories made from materials that have already been used (recycled). This season, both classic-style bedroom furniture on the floor and hanging custom cabinets and elegant wooden headboards are in fashion. The glamorous style leaves for a moment, giving space for simple, natural, and nature-related materials, colors – brown and warm beige.
Fashionable Bedroom Design 2020 in Raging Colors
Our mood in the interior is largely influenced by colors and patterns. What colors will work in the bedroom of 2020? Designers advise soft and muted shades related to the palette of nature. Such colors will still be very fashionable in 2020. So, it is worth considering the "dirty" pink, honey caramel, as well as blue shades, pastel green, bleached gray, inspired by the color of natural stones. Nature inspires not only with flowers but also with patterns. It is worth revitalizing the space by covering one of the walls with patterned wallpaper. The most fashionable solutions are decorated with original motifs of nature. Subtle geometric patterns are also relevant. Using new colors and patterns in the interior is a proven way to quickly transform the bedroom.
Black Accent is the Highlight of Modern Design
It would seem that black does not contribute to the vibe mood, and even more so to rest. Yet darkness prevails at night. In 2020, at least one black accent should appear in the fashionable bedroom – it can be in the form of the selected wall, accessories (switches, door handles, and accessories), or directly in the furniture. Black is a great color to create a sense of exclusivity in the interior. In order to equip a modern bedroom, ideal for relaxation, it is worth combining it with white and gray. And do not forget about living indoor plants, which not only look great but also take care of the correct microclimate in the room.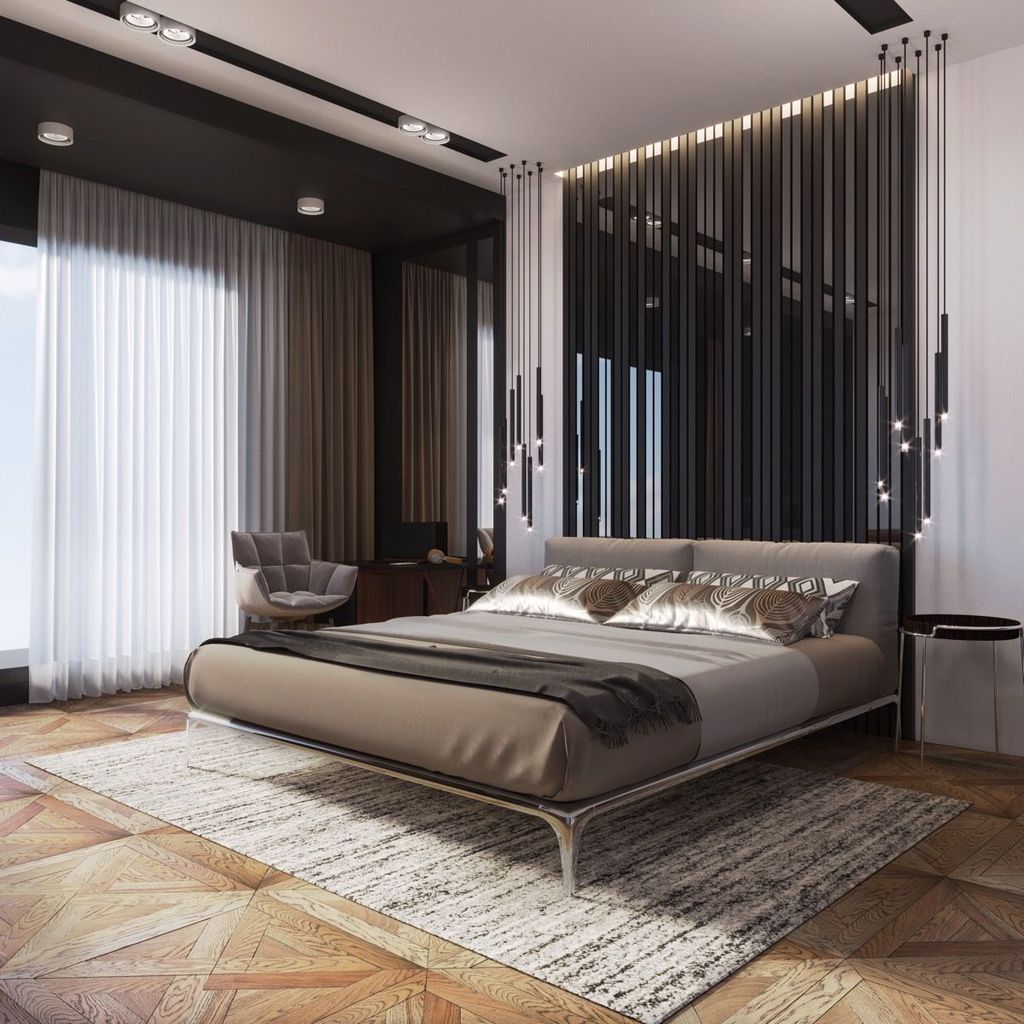 White Combined with Intense Colors
After the season of the triumph of white and gray, typical of Scandinavian interiors, it's time for a small update of trends. The hottest hit of 2020 will be bright (often white) walls that are reinforced with colorful spots in the form of textiles, paintings, or furniture. However, when designing a bedroom, it is worth approaching the use of bright colors: it is best to choose two, maximum three expressive accents.
Design Bedroom 2020 in a Modern Style
The bedroom is the most comfortable room in the house. It is imperative that it matches the homeowner's personal preferences. The restroom will not be presented to a wide audience, so following the latest trends will be more of an inspiration than an obligation. A way to find such inspiration when arranging a bedroom is to use the tips of this article and the photo gallery.
Soft and Natural Materials
One of the main trends of this year is the interior design which helps improve our well-being. The priority function that the bedroom should perform is to create a feeling of relaxation. The materials and fabrics used for decoration play a key role. That is why it is worth choosing natural materials. Best if they coincide with a pleasant feeling of softness and comfort at the same time. That is why it is recommended to use wool or silk fleece for rugs, without which most people cannot imagine their bedroom. It will satisfy both designer taste and comfort.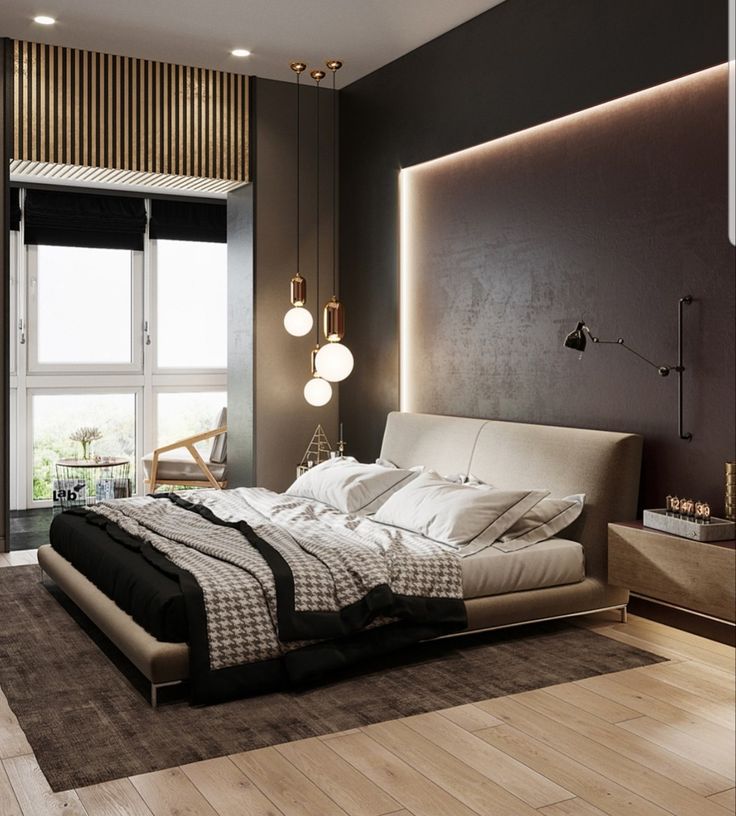 The most important are the furniture and wooden accessories. Decor designed in this way will be fashionable and durable, as wood acquires beauty over the years. The composition may be supplemented with natural fabrics, for example, cotton, wool, silk, or linen. Bedding, curtains, pillowcases, bedspreads, or wicker products will ideally match the design and serve as practical and beautiful decorations. Environmental additives, decorations, and trinkets will create a cozy atmosphere that is expected in the bedroom.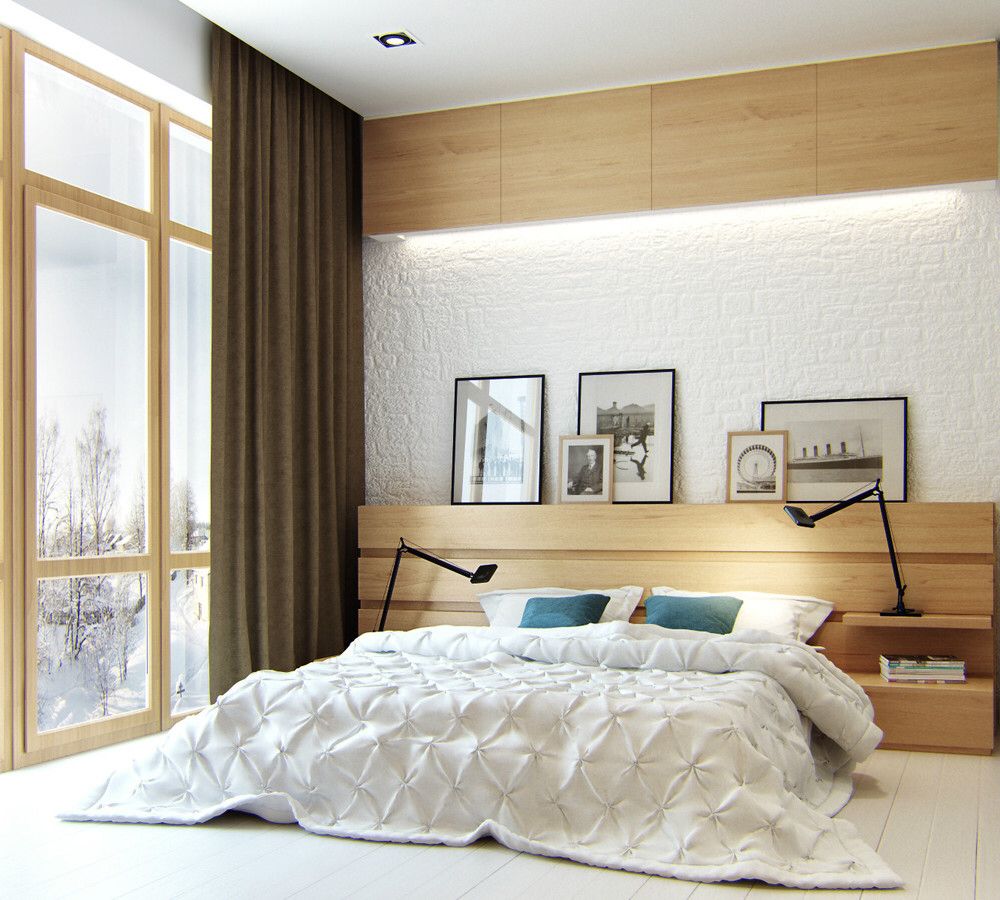 Mirrors in the Bedroom
Mirrors reign in stylish trends. One important trend, that has not yet been mentioned, is the introduction of glazed and mirror surfaces. At last-year Milan exhibition, mirrors were everywhere, especially in the bedroom.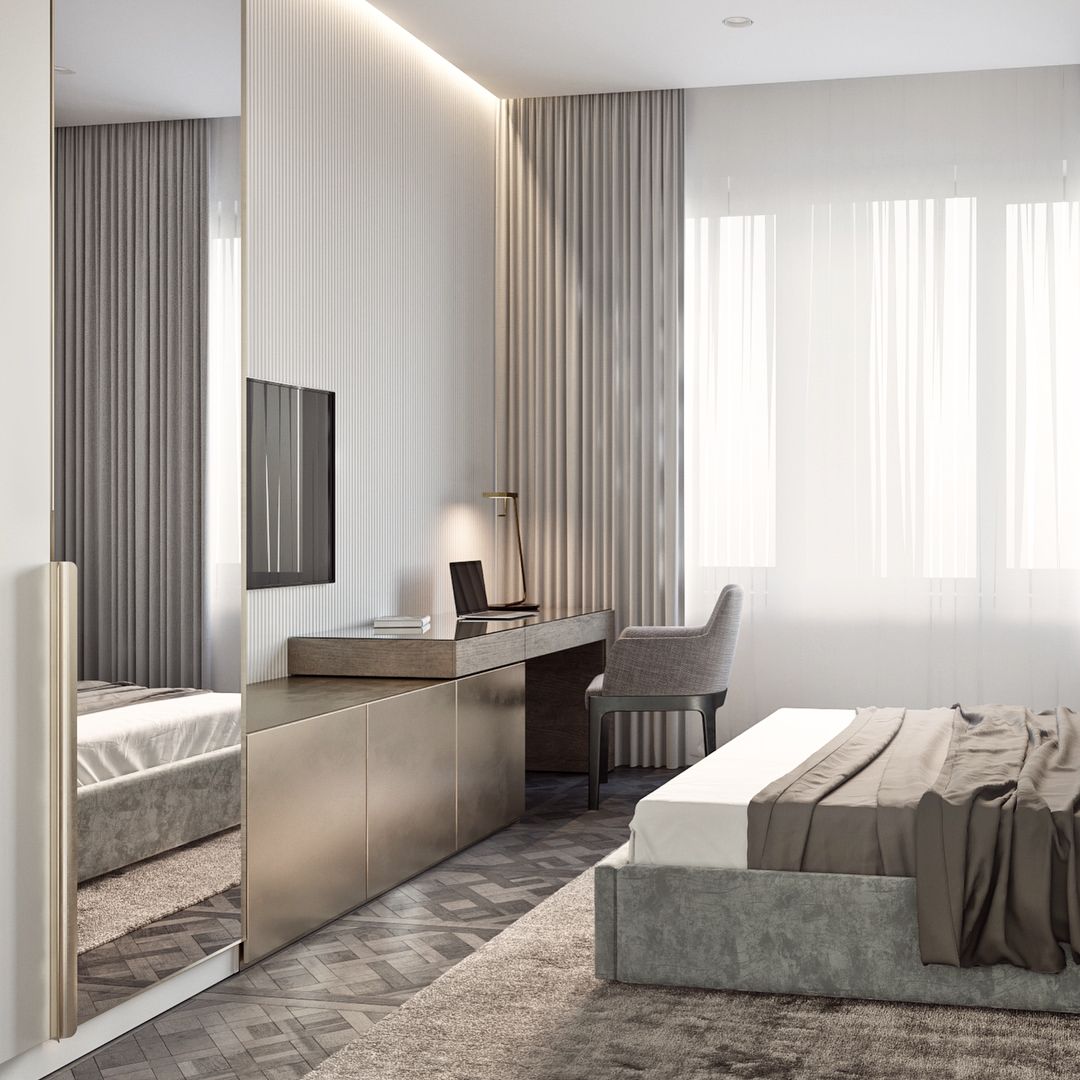 Good Lighting
It is worth considering the convenient lighting of the bedroom for users at the design stage. In 2020, architects will attach great importance to using daylight for as long as possible. Artificial lighting based on cost-effective light sources, such as LED lamps, will be chosen equally carefully. The result of this approach will be great savings in energy consumption. Depending on the style of the bedroom, designers' suggestions include modern glass ceiling lights, as well as rattan, wicker seagrass patterns. Fans of stylish elegance with elements of industrial simplicity can choose lamps, chandeliers, and wall lamps, for example, from brass with a terrazzo base or imitating marble. The most important thing is that light creates an atmosphere of intimacy.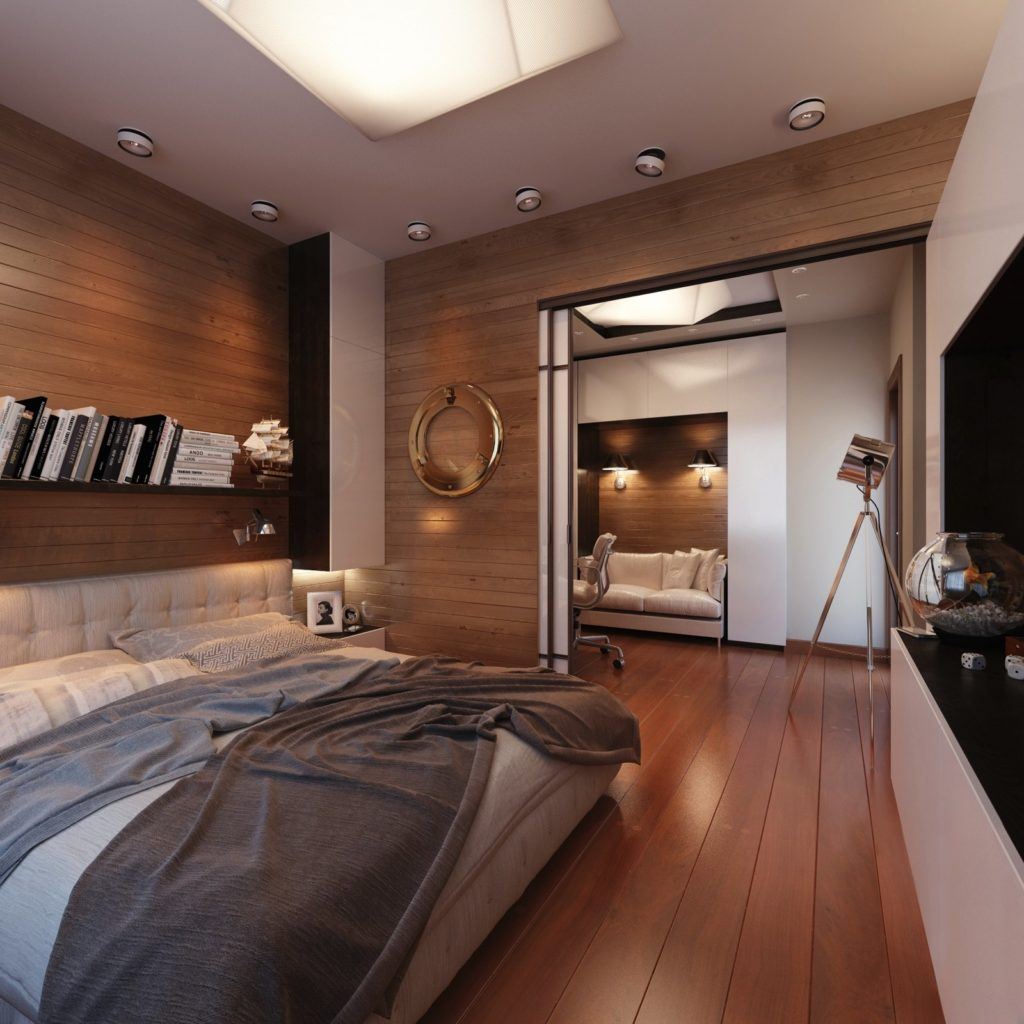 Fashionable Bedroom Design 2020 Industrial Style
Designers predict that in addition to warm traditional bedrooms in 2020, interest in soft attic interiors will increase. There will not be a cold blow from these, as a rule, spacious and simply equipped rooms. Despite the materials used in the decoration, for example, metal, copper, concrete, the bedroom can bestow the impression of home comfort. To get rid of excessive cold, just add a little of your favorite color and pattern to the composition. This method works especially well for bedding, upholstery, and small decorations.
The interiors of the bedrooms of 2020 are interesting and varied. Make sure yourself by viewing the presented photo gallery.