Everyone could benefit from more space in their home, however, sometimes this isn't always an option. Creating more space isn't a possibility for everyone, especially those living in an apartment or those on a tight budget, but creating the allusion of space and designing your interior for maximum space efficiency can be an option.
Designing your interior for maximum space efficiency can be easy and can provide an authentic look to your home. In addition to utilizing the space as best as possible, designing your interior for maximum space efficiency will also create a more organized space for you to live in.
Interior Design Ideas to Help You Get the Most Out of Your Space
There are a number of inexpensive ways to utilize your space in order to get the most out of it, here are some ideas to incorporate in your interior design:
Take Advantage of Vertical Spaces
Vertical spaces are great ways to get the maximum use out of your spaces. Installing shelves and cabinets on walls in a vertical fashion can make a room feel spacious while also adding additional storage. Vertical shelves free up floor space, allowing for more walking and living room, as well as for the placement of furniture rather than clutter.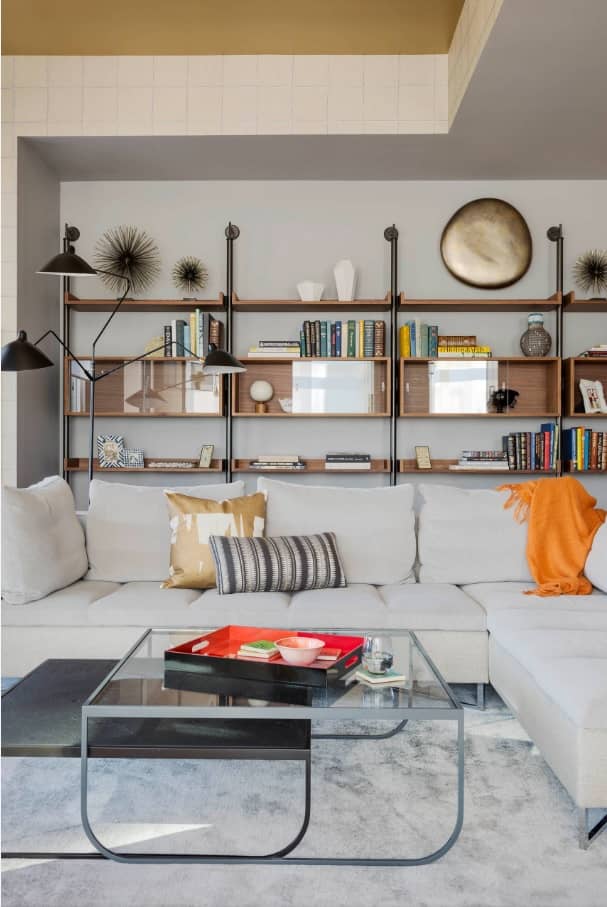 Choose the Right Colors to Create the Illusion of Space
Creating the illusion of space is a form of maximizing space in a room. Sometimes, a room will appear to be cluttered simply because of the color of the room; it may look busy even if it isn't. A simple solution to this issue is to choose a light color to paint your walls, such as tan, white, or a light shade of blue or lavender. When decorating your interior, try using these colors as well for furniture and decorations.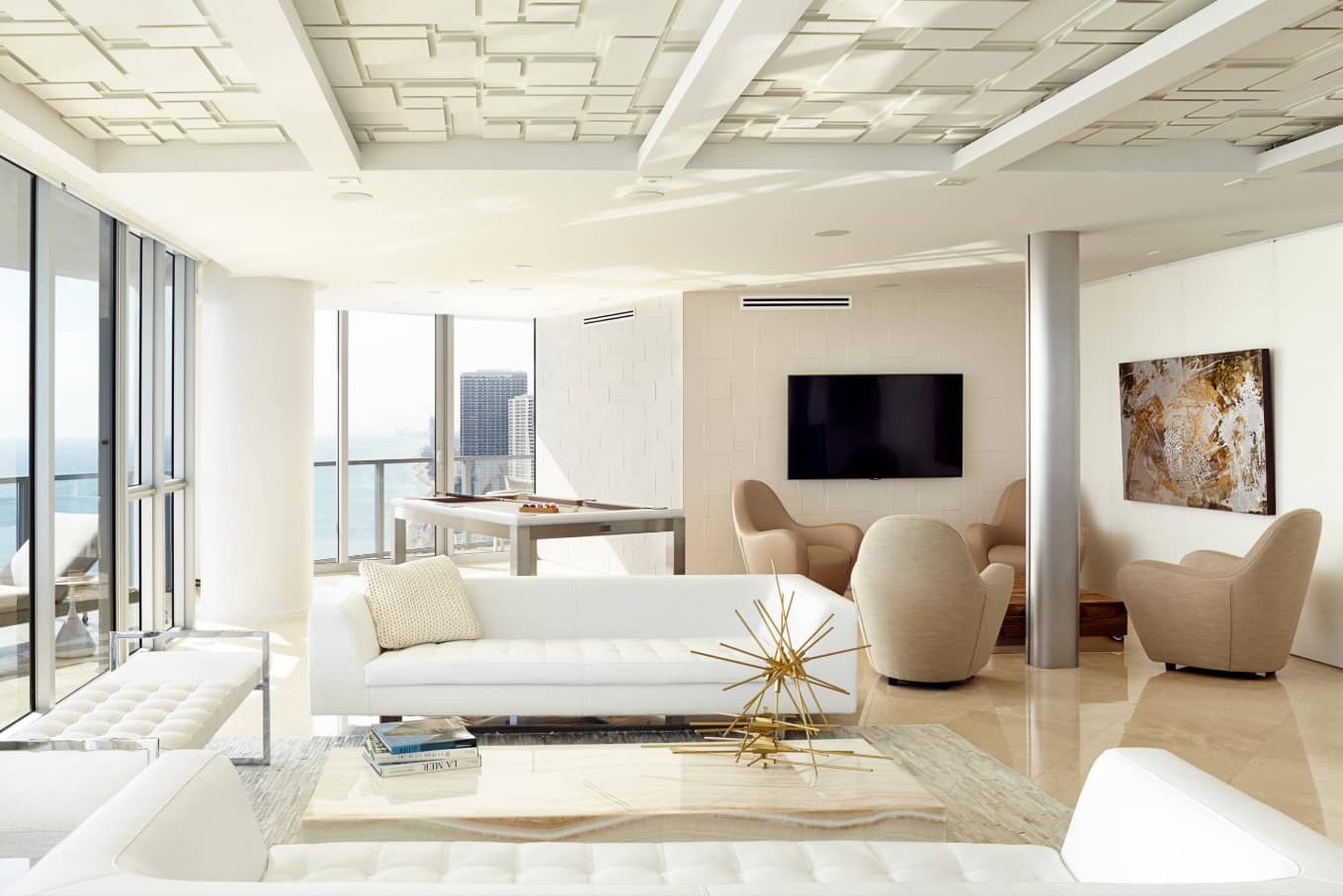 Dark colors can make a room feel claustrophobic and cluttered, even if the space has very little furniture or decorations. Achieving the illusion of more space can also be done using mirrors. Mirrors instantly make a room look larger.
Focus on the Placement of Furniture
This is perhaps the most important way to maximize space in your interior. Focusing on the placement of furniture can be the make-or-break factor when it comes to how space looks and feels in your home. Consider leaving space around furniture, rather than creating symmetry and putting them against the wall. This can be done with pieces of furniture as large as a sofa or it can be done with smaller pieces of furniture such as a coffee table.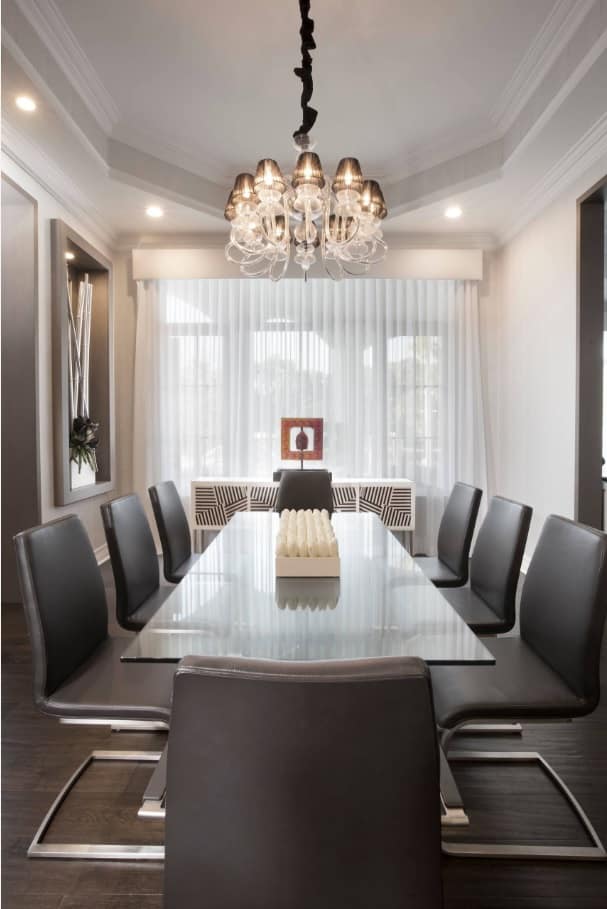 A few other pointers to keep in mind include:
Keep spaces open in small areas; don't break up an already small room
Avoid placing a large piece of furniture, such as a sofa, in the middle of the room. This may break up a room and cause it to feel/look cramped
Make sure nothing is blocking the view into a room
Get Creative with Storage
Getting creative with storage is important when it comes to maximizing space efficiency in your home. When deciding what kind of storage you want to use in your space, it's crucial to pick storage that will not simply just rearrange the clutter or make space feel and look even smaller because the storage unit is too large. Below are a few creative storage ideas to get the most out of your space.
Behind the Door Organizers
Organizers that go on the back of doors are great ways to free up space in a room, especially bedrooms and bathrooms. These kinds of organizers are especially great for putting small items that would otherwise take up unnecessary space, such as shoes or personal care products. Behind the door, organizers are extremely versatile and will let you use your space for more important things.
Create a Boutique Closet
If you are a person that has an abundance of shoes and clothes that you just can't seem to part with, creating a boutique closet may be a great option to maximize the space in your interior. Creating a boutique closet means utilizing cubbies and unique small storage units to store jewelry, shoes, and purses. With the use of cubbies and small storage units, your closet will be able to be more organized, creating a boutique feel.
Over the Toilet Storage Space
Often, the space above the toilet is not utilized to its full potential. This is a great place to install a vertical storage unit as mentioned previously. Bathrooms are a great place to store everyday household items such as cleaning materials, extra toilet paper, and paper towels, medicine, and extra towels. However, these items can take up unnecessary space around the house, preventing you from getting the most out of your interior design.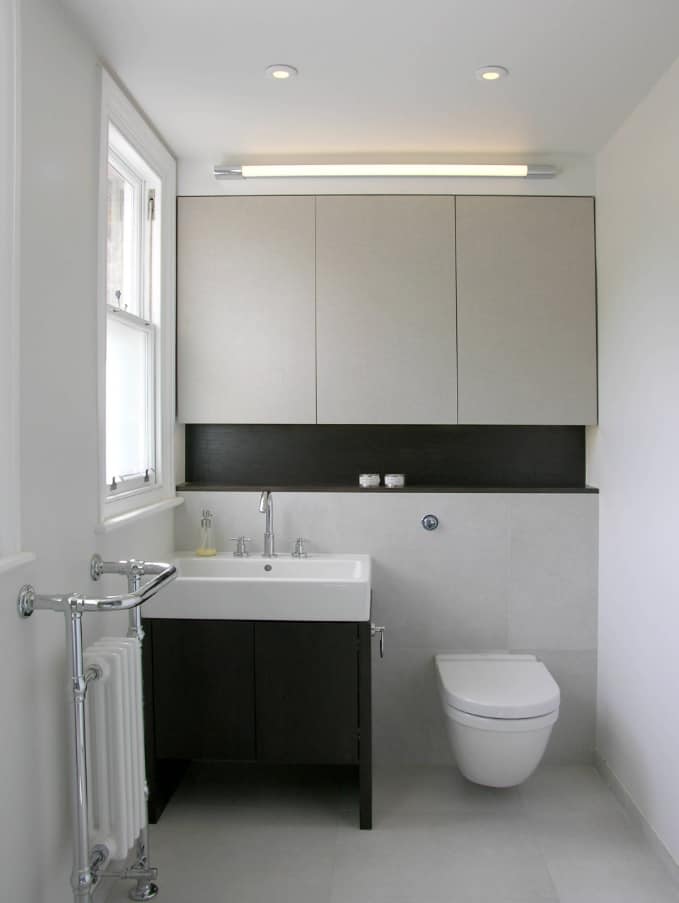 Over the toilet is the perfect place to install an extra cabinet or shelf in order to house these everyday household items. Not only will this allow for you to maximize your space, but it will also create an aesthetically pleasing interior design element to your bathroom.
Pay Attention to Your Floor Covering
Floor covering can make all of the difference in your ability to maximize space efficiency in your home. An expert from GoldLeaf Designs, custom home builders in NJ, pointed out some ways to make a room look and feel bigger:
Choose large tiles. Large tiles trick the eye into thinking a room is actually bigger than it is, getting rid of the feeling of clutter, or not enough space.
Choose light-colored tiles. Light-colored tiles reflect light, and like a mirror, they will open up space to make it look bigger.
Opt for a hard surface floor covering rather than carpet. Hard surface allows for a room to look harmonious and put together compared to carpet, creating a feeling of organization.
Practical Ways to Maximize Your Space
Getting the most out of your space doesn't have to be challenging, nor does it have to be expensive. Keeping these tips in mind can help you use your space efficiently while also making your home a more organized and clutter-free place to be.