A Kitchen is one of the most used parts of the house. Even if you don't like cooking, you still need a place to serve food and store the food that you bought. If your kitchen is boring, you might not even like to cook, which means a good kitchen is the guarantee of good health.
Over the years kitchen styles have seen a dramatic change, old kitchens were a little separated from the living room. The reasons were simple, the exhaust system was not so well developed and no one wanted to show off their dirty kitchen. Now, things have changed, the exhaust system is too effective that smoke doesn't stay within the house and people like to keep things minimalistic. The kitchen designs that we see today are minimalist, functional yet innovative as living spaces are becoming compact and the kitchen is now a part of the living room.
If you are thinking of making your kitchen a place where you can fully enjoy cooking, here are few kitchen wall designs that you can try.
Dark Wall Idea
Adding a dark wall will add character to your kitchen, you can use this wall as an artboard or just simply stack your pots. You can also add a big frame or just a neon sign, this wall idea is functional yet economical and will make your kitchen pop.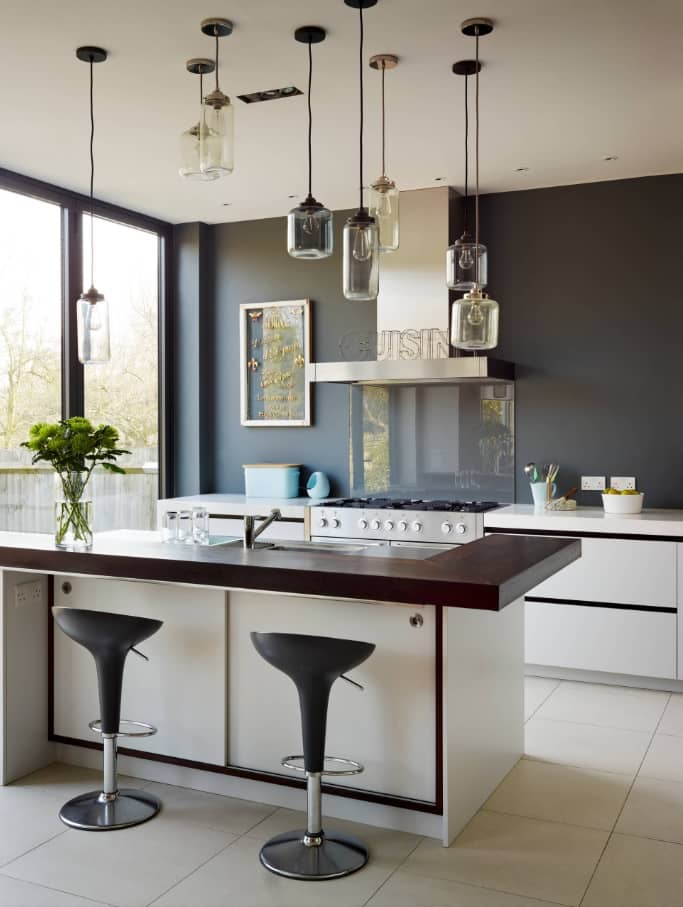 Pantry Showcase
Who wants an art wall when you can add colors to your wall with the help of eatables? You just need glass jars of the same sizes and fill them with pasta, lentils, sprinkles, spices, etc. and put them on display. This idea is both functional and economical.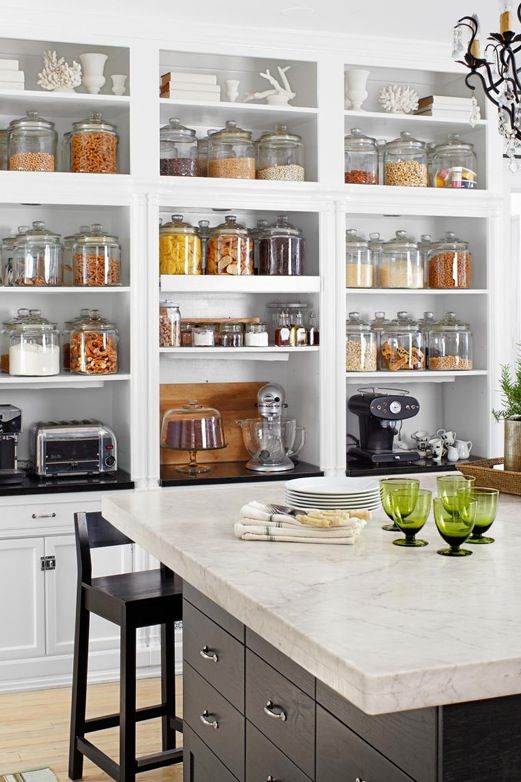 Whitewall
A white wall will make your kitchen look bigger and will give you a blank canvas to work with. You can add dark shelves or some washy tape art and you will have an Instagram worthy kitchen space.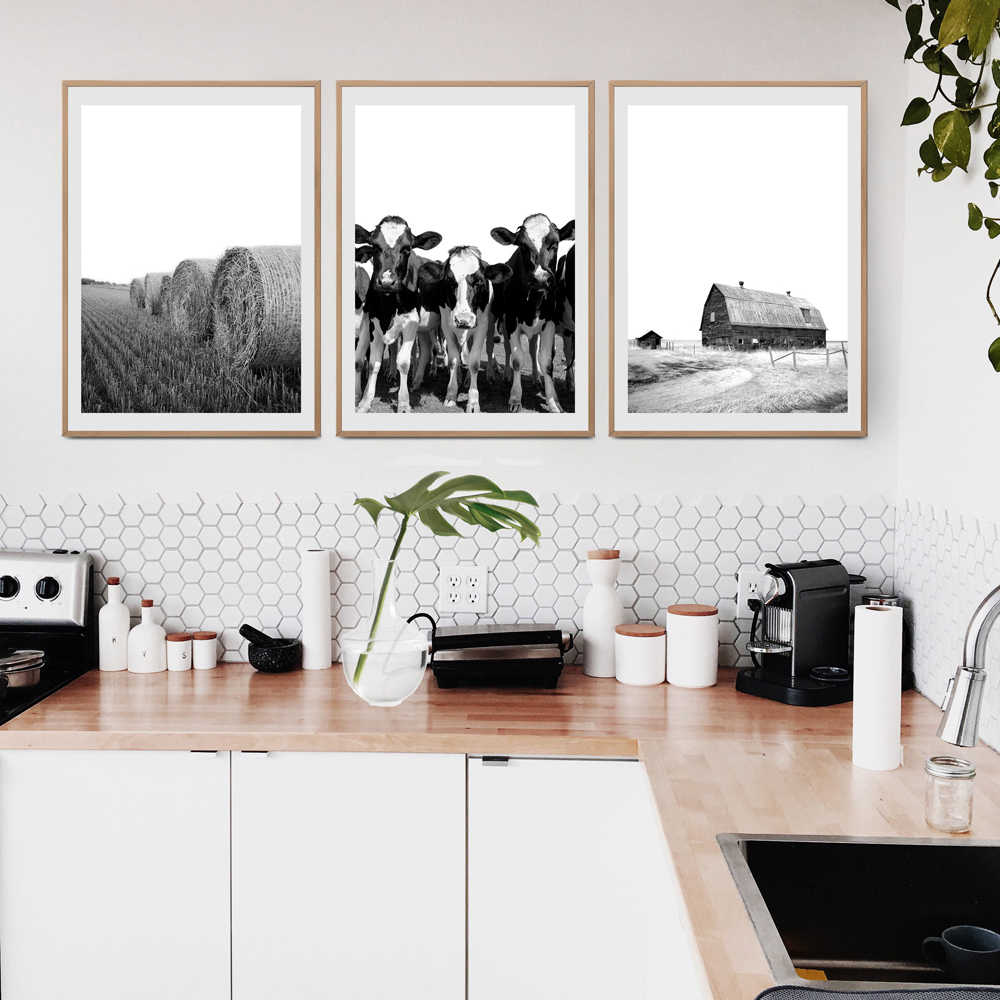 Wallpaper
Wallpaper is a good way to hide an ugly wall. You can buy wallpaper on sale from any online store and pasting a wallpaper is as easy as a sticker. It is a good way to cover up everything and you can change it if you want.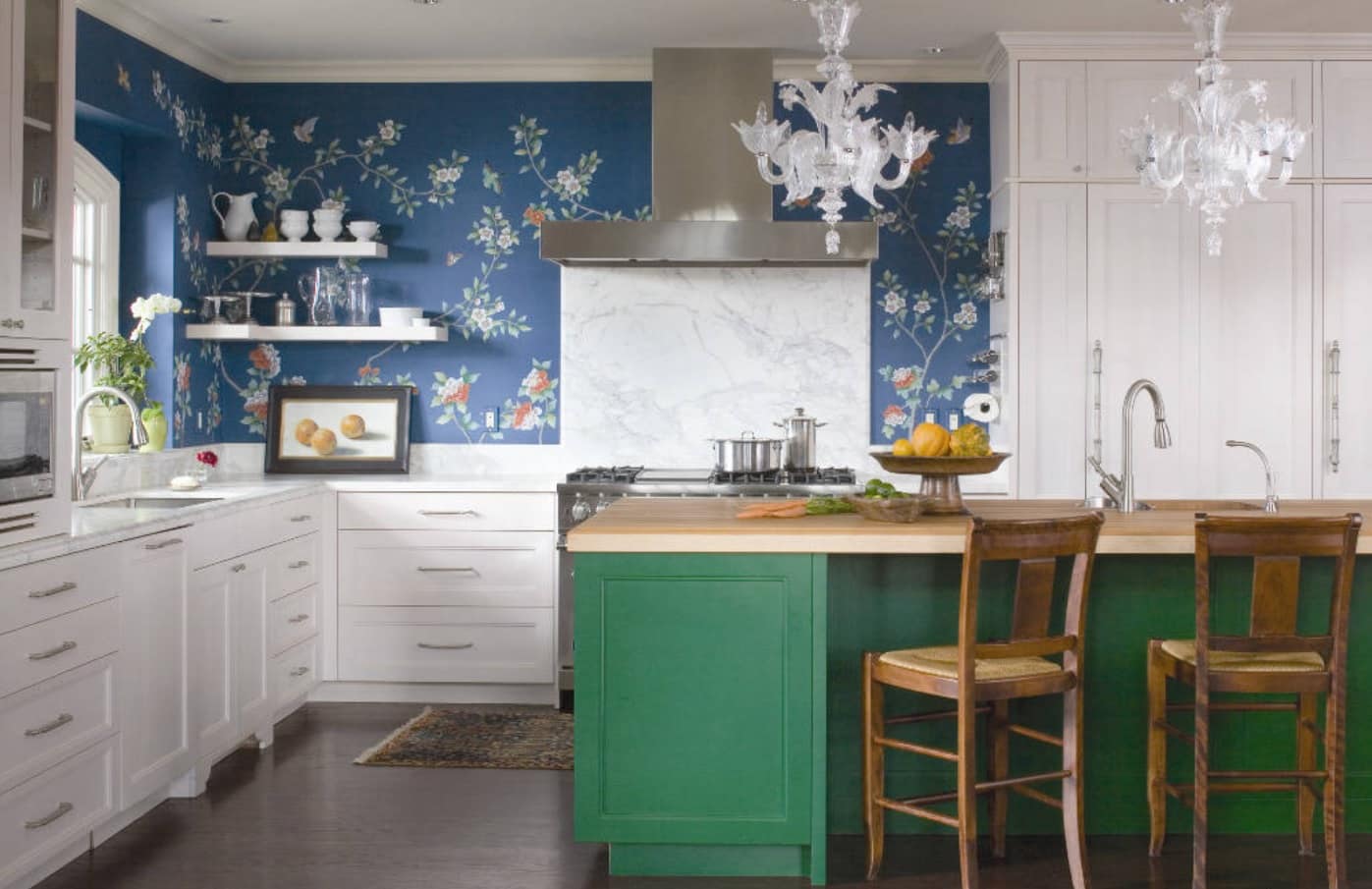 Frame wall
Who doesn't want an art wall in the house? It shows the aesthetic of the people living in the house. You can paint a wall different from the rest of the walls and then install some stylish frames.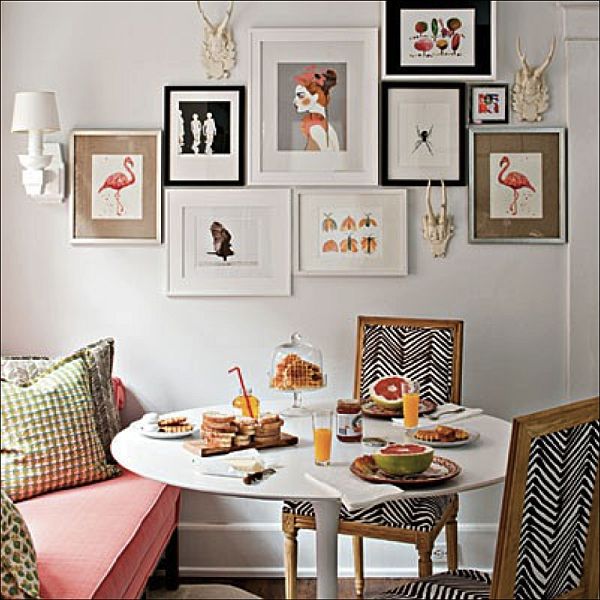 Eatables Photos frames
Like frame wall ideas, you can have photos with lentils, coffee beans, pasta or anything that can add colors to your kitchen. This idea is innovative yet beautiful.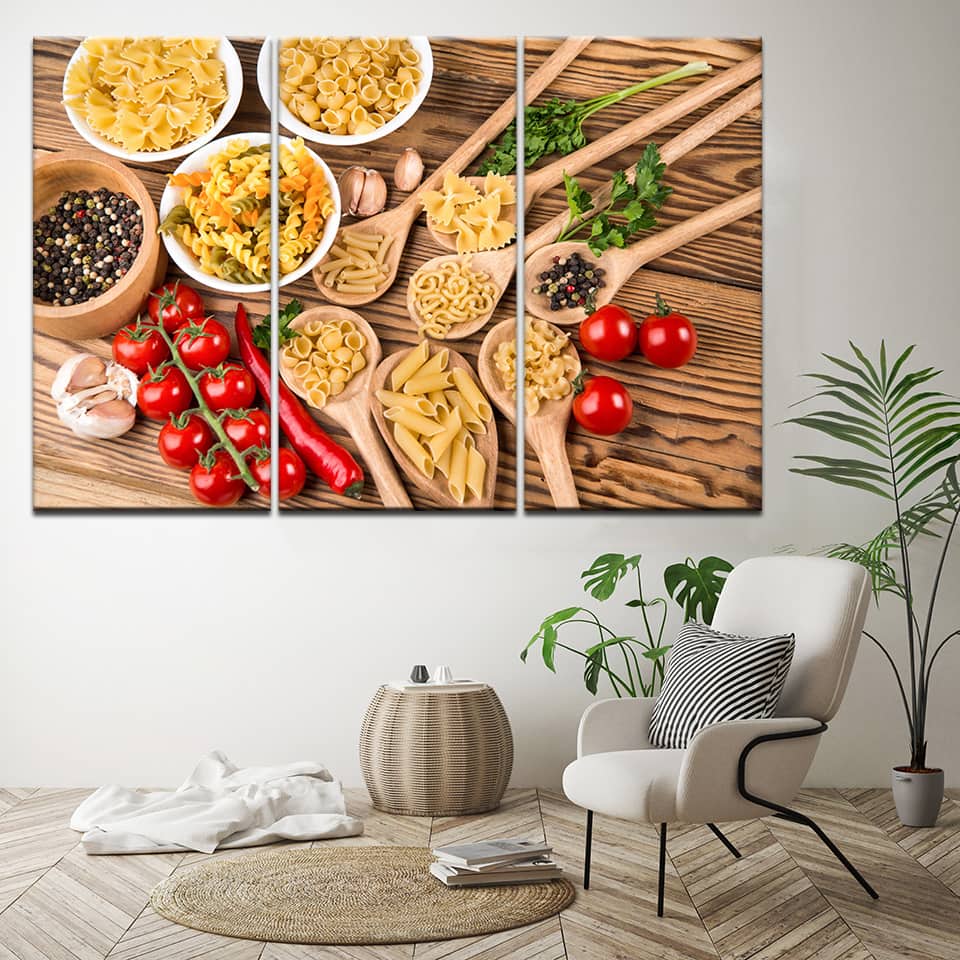 Garden kitchen
Are a great way to add natural looks to your house. If you add these plants to your kitchen, you will be able to enjoy fresh herbs and vegetables too. Just add a shelf against the wall and stack it with plants and you will have a green kitchen filled with organic food.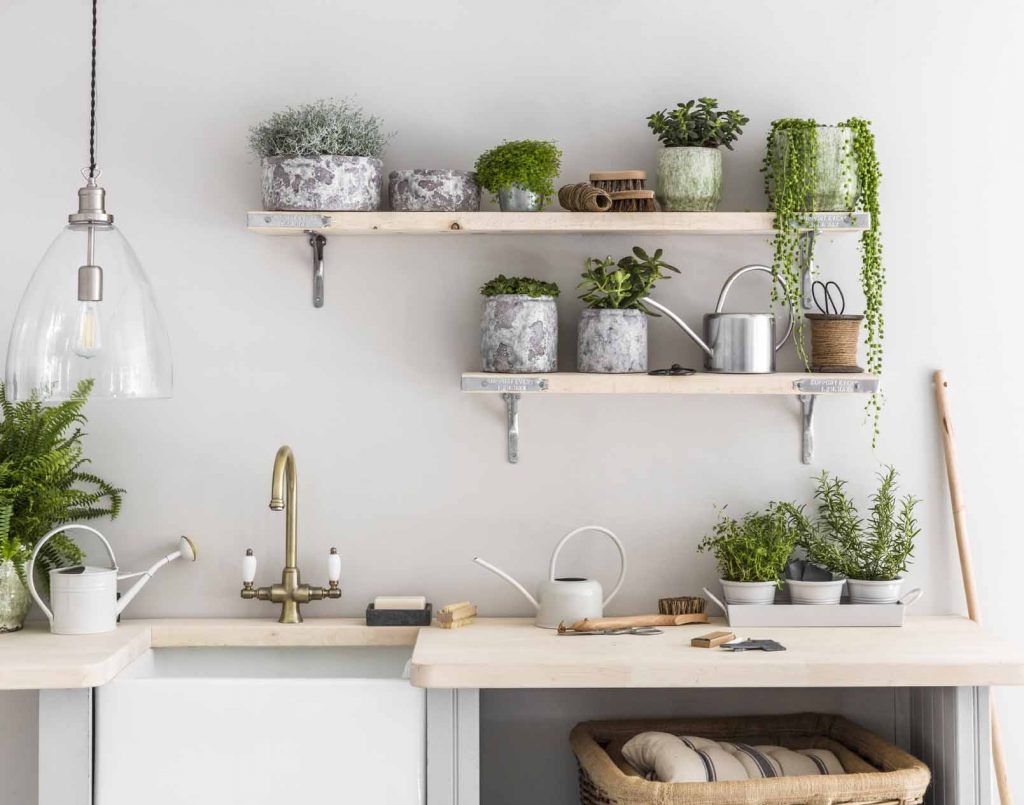 Whitewash
The kitchen will always be in fashion if you don't have an option, just add a white wall, white cabinets and white shelf with wooden floors and you will have a kitchen of your dreams.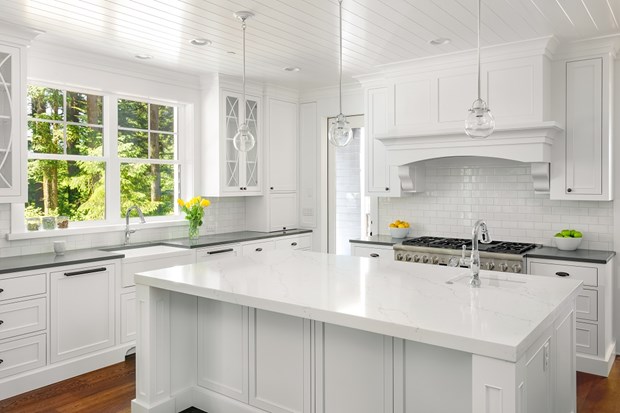 Rustic wood shelf
Rustic wood never runs out of fashion, just add wooden shelves against a plain wall and you will have a place for storage that you can decorate with pots, spice jars, and plain cups.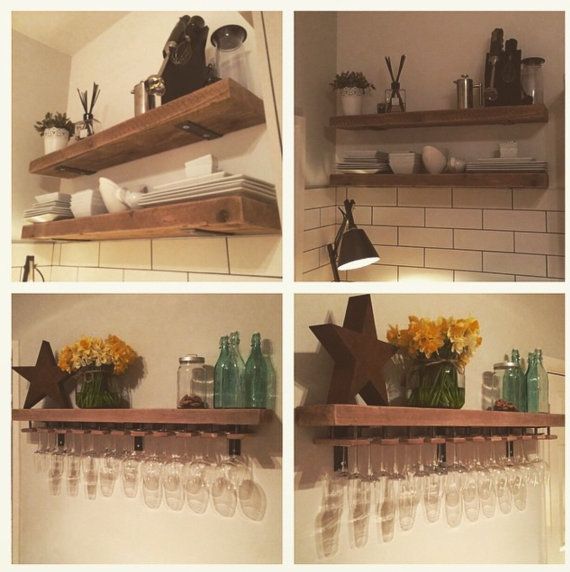 Modern partition
If you have a partition wall in your kitchen and living space but you are thinking of removing it, an easy way is to start with drywall with shelves. You can install some shelves or cabinets that will work as a partition and yet give it a sense of functionality. This shelf wall can be used for storage and decor.