Are you tired of cooking in your poorly laid out kitchen? Does your living room space feel cramped, or your drab bedroom is in need of a makeover? Whether you hope to make minor or full-scale changes and improvements to your home, it is always advisable to make a strategic plan which includes a workable budget. This will enable you to prepare and follow through with the necessary home improvements efficiently.
Regardless of how minor or cheap the home improvement is, it's always best to proceed with a plan in mind. Having a plan will ensure that you'll be able to carry out any home improvement projects and minimize stress along the way. A plan can also save you money as you're doing any home improvement projects and prevent you from acquiring too many debts just because you want to change how your home looks and functions.
Enhancing our homes lets us improve our living conditions and make it a conducive and happy space not only for ourselves but for our loved ones, too. You'll be able to enjoy the result of your home improvement project if everything is carried out with a plan.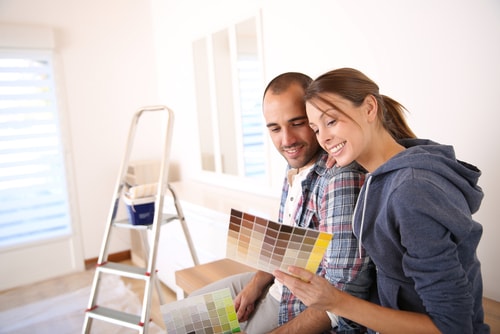 To help we have listed some essential steps to follow for you to attain your dream home.
Plan each Step
Enumerate the home improvement steps you would like to undertake and the possible contractor who can best do the job. Try and research on reliable and reputable contractors in your area who can offer the utmost value of service for your money.  Look into the contractor's terms and canvass from different manufacturing sources the cost of your building materials. If this is your first time to hire contractors, ask for recommendations from your friends and family. Let the experience of other people help you pick the best contractor.
If you have a bit of money to spare, always chose quality over a cheap deal. A contractor who charges cheap fees for their services will not always guarantee the best results. More often than not, a cheap contractor is someone who uses substandard materials or those who haven't acquired the necessary training for the job. Hiring this kind of contractor will only cause stress and expenses to your home improvement project.
A contractor's home improvement guidance will enable you to bring to life your ideas and achieve your final dream home goal. A contractor can also provide recommendations on how you can go about your home improvement project, making it easy for you to manage your expectations.
Sketch on Paper
Regardless of the scale of your home project, it is extremely beneficial to list down and sketch all your ideas on a piece of paper.  Information is at your fingertips through the use of the internet. Find inspiration online by looking through various designs that appeal to you from a multitude of websites that center on home designs and layouts. This will enable you to decide the best way to proceed with your home improvement project.  If you are tech-savvy there are also existing computer design software programs that can be used as a tool to help you visualize your renovation ideas.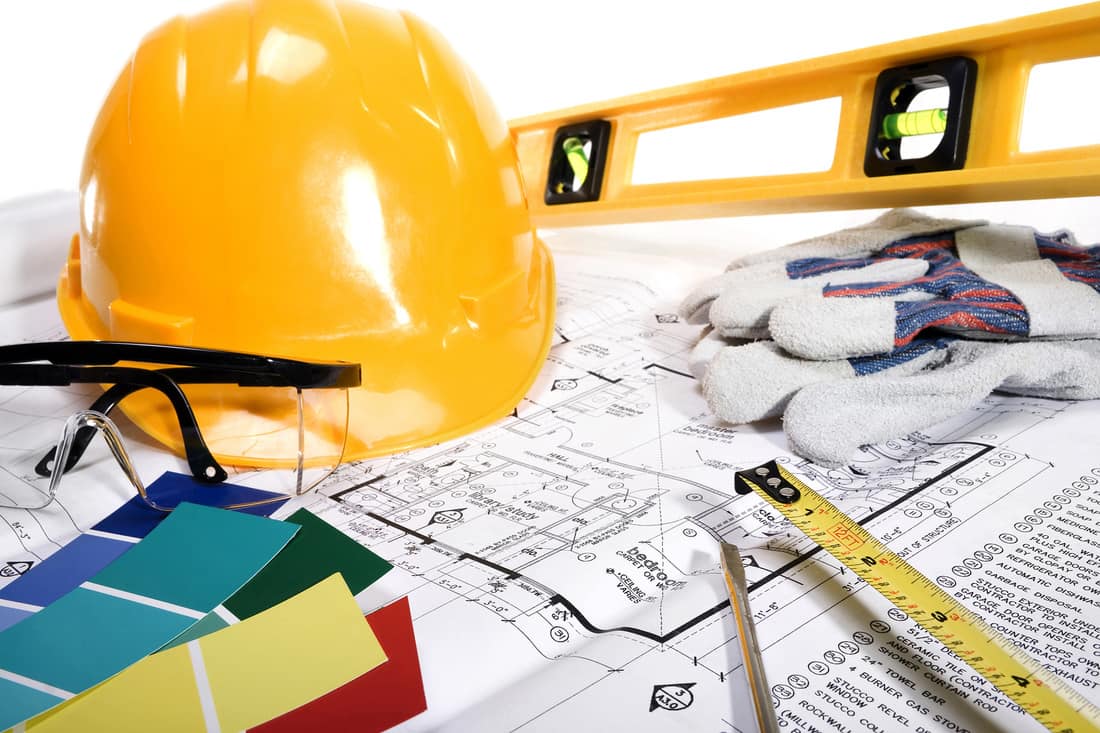 Seek Recommendations
To prevent any drawbacks, seek the opinions and suggestions of other homeowners who have gone through similar renovation projects. There are websites that offer online message groups and forums where you may chat with experts on the subject.  Discussing the home improvement or renovation process with others will give you the right perspective on how to go about your project and evade the problems others went through. By doing this, you will be able to not only save on time, but you will be able to lessen the risk of added expenses.
Draw out a Workable Contract
To protect yourself, be it a minor repair project with a builder or even a carpenter, it's always best to draw out a written contract. This will prevent fallouts in case there may be an untoward accident or changes in your plans.  A written contract combined with building insurance also serves as a binding agreement between you and your contractor to complete the project in a timely manner.  It is best to be thorough in wording out the contract, mentioning all the materials and necessary details that are fair to both parties.
Look into Finances
Don't start on any home improvement projects that you can't afford. Work with what you have and always allocate at least 20% extra from your proposed budget plan. Preparing a realistic budget is essential to ensure that you can finish your home improvement project even if you'll experience problems along the way.
Going above your initial financial plan means you were unable to stick to your original plan or there may be some unforeseen or untoward incidents that arose during the home renovation. Make sure to put aside a specific amount that you can work with and avoid any impulsive shopping decisions such as purchasing ornate floor tiles that were not part of your original financial plan. Spending more money than what you've budgeted will result in financial stress, which can become the reason why you won't be able to enjoy your newly renovated home.
Depending on your current financial status and the urgency of the home improvement project, you can choose to save money first or apply for fixer upper loans.
Request for Building Permission
Before you begin to build a new wall or any structural adjustments to your house, it is advisable to seek the permission of your local government council. Talk with them about your renovation plans and they will be able to advise you on what permits to apply for and which essential offices you may need to visit before starting your home improvement project. It is important that your renovation plans fall into the local building and safety regulations and do not threaten the safety of your neighborhood or cause any damage to other people's property or the environment.
Contemplate about the Years to Come
Consider your future plans with your home after remodeling. Do you plan to live in the same place until you retire? Or do you plan to move to a different location? If you have plans to sell your home in the next decade, consider how your recent home improvement has affected the value of your estate. Expensive additions may improve or may lessen the value of your home on your neighborhood block. It may be wise to seek the advice of a real estate agent to know the current market value of your home before considering any major renovations.
In closing, be prepared for sudden changes or issues during your home improvement project. An effective way to overcome this is by staying organized and dealing with problems with a calm and positive outlook.  Always work with a reputable contractor who can assist you on your dream project and help you attain an improved version of your home.