Owning a home is not a small feat with it being 2020, but the bigger task comes with the maintenance of the said home. Being a homeowner is easy, but maintaining that home requires a level of dedication. But do not worry, with these simple key points and checklist you can easily maintain your dream home from the harsh aftermaths of the ever-changing seasons.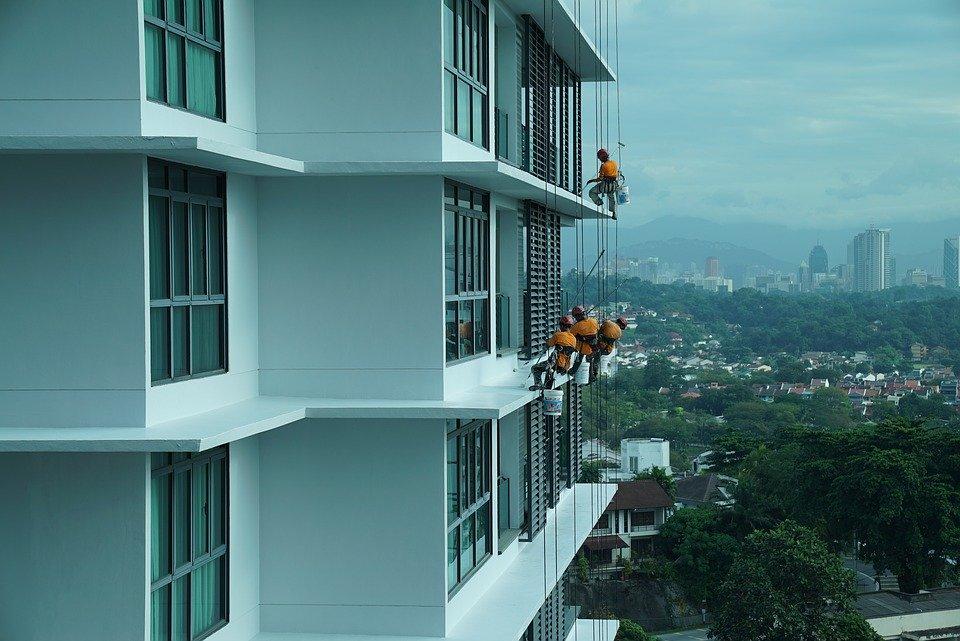 Keep in mind that being proactive is the key to protecting your investment (especially if you're buying a new home like one from Paradise Developments). Little tasks that we do not pay heed to can become bigger problems if not properly identified and taken care of. Therefore, it is necessary to have a home maintenance schedule and a home maintenance checklist to keep up with the menial tasks that might become a problem later.
It is better to divide up your home maintenance schedule season-wise and then make a list of tasks for every season in the checklist. A common example would be;
| | | | |
| --- | --- | --- | --- |
| Spring | Summer | Autumn | Winter |
| Date: XX-XX-XX | Date: XX-XX-XX | Date: XX-XX-XX | Date: XX-XX-XX |
| No. of tasks: XX | No. of tasks: XX | No. of tasks: XX | No. of tasks: XX |
Spring
Spring is a crucial time for house repairs, winter has just passed and the house is in the worse shape and needs some quick work if you are living in a place with an annual snowfall.
Your grounds come first, you need to rake the remaining leaves that survived the winter. Lay down the mulch beneath hedges and the flowerbeds. Turn the faucets back on which were outside; and if you have house maintenance services such as lawn care services, it would be wise to check their contract and renew it if required. Check your trees if you have any, get them inspected by someone certified to check for signs of disease or illness that may kill the tree. Reseed the lawn and plant the perennials.
Once the grounds inspection is complete, move onto the outside of your house. Check for cracks in the concrete, inspect the driveway. Inspect the roof for broken or loose shingles. Check the foundations, and make sure there is not any water pooling in the foundations. Check the gutters to see if they are clogged or damaged. If you can not check them yourself, it is better to hire a professional for this work. Check for peeled or chipped paint, if found give a coat of paint to that area.
Also…
It is now time to give a thorough check to the inside of your house. For houses having central heat and air units, it is better to call an expert regarding HVAC systems. Check the A/C compressor and clean the bathroom vents as well. Contact a domestic electrician in Melbourne to ensure that electrical systems are working correctly to avoid any preventable power failures. Check the plumbing; look for any leakages, check for any leaks in the walls or on the ceiling, check the faucets, and if there is some maintenance work you cannot do it is better to call a plumber and have him check it out. Check your Carbon monoxide detectors and smoke alarms, check their batteries, and see if they need replacing.
Summer
Summer does not bring much in terms of house maintenance and you can sit back and relax in the warm weather. However, there are some tasks that you can do in the summer.
Do not forget your plants, check the sprinklers for any clogs, mow your lawn properly removing weeds if present.
Clean your air conditioning filters at least once a month if you have been using the air conditioning very much. Check the house for bugs and other pests, call for professional service if there is a bug problem such as termites.
Summer is the best time to book for house improvement and house repairs, book the contractors in the summer so they can schedule work in autumn.
Autumn
If autumn can be described in a single phrase in terms of home maintenance then that phrase would be raking leaves. But that is not all the house maintenance that autumn covers, it is the season just before winter and many things need to be shut down so they do not get messed up during winter.
Before the winter comes, check your gutters, close off all the outside faucets, shut down the system for sprinklers so they do not get damaged in the snow. Stock up on firewood if you plan to use the fireplace in the winter.
Check your ducts and furnace and have them serviced since a clean system will conserve more energy and provide greater efficiency. Have your chimney inspected and cleaned, check your radiators and boilers. In any case, Cover the inside and outside of the windows to prevent drafts, increasing the insulation inside the house.
Winter
You have made every possible thing to prepare for this season but there are still some maintenance works that are required in the winter.
Throughout the season of winter check for ice dams and remove them as quickly as you can, as they can damage your roof and gutters. Inspect the house exterior regularly to look for any sign that may cause trouble. Get a roof rake to remove the snow accumulated on the roof.