It's 2021, the year of work from home! Throughout 2020 most of us expected to go back to the office at some point, and so found ourselves working at home in compromising settings that damaged productivity, our posture, and our eyesight! Now that working from home has taken the spotlight, we're beginning to see a shift in the number of people taking their working environment more seriously, and investing in the correct furniture and lighting to make their days more comfortable and efficient. Here are a few tips on how you can improve your home office lighting.
Avoid Bright Direct Lighting!
Working under the glare of overhead lights can strain your eyes and make it difficult to see your screen. Instead, choose options that will diffuse ambient lighting like lamps with lampshades, an upward-facing lamp that bounces light off of the walls and ceilings, and scatter any harsh lights throughout the room to break it up. Ideally, you want to illuminate the entire space without creating a glare or casting any harsh shadows.
Use Focused Task Lighting
For specific tasks like computer work or other focus-intensive tasks, choose a source dedicated to what you're doing. An adjustable desk lamp can add light exactly where you need it and support all kinds of different tasks. If your working from home space has multiple different work areas such as a desk for another family member, set up task lighting for each place.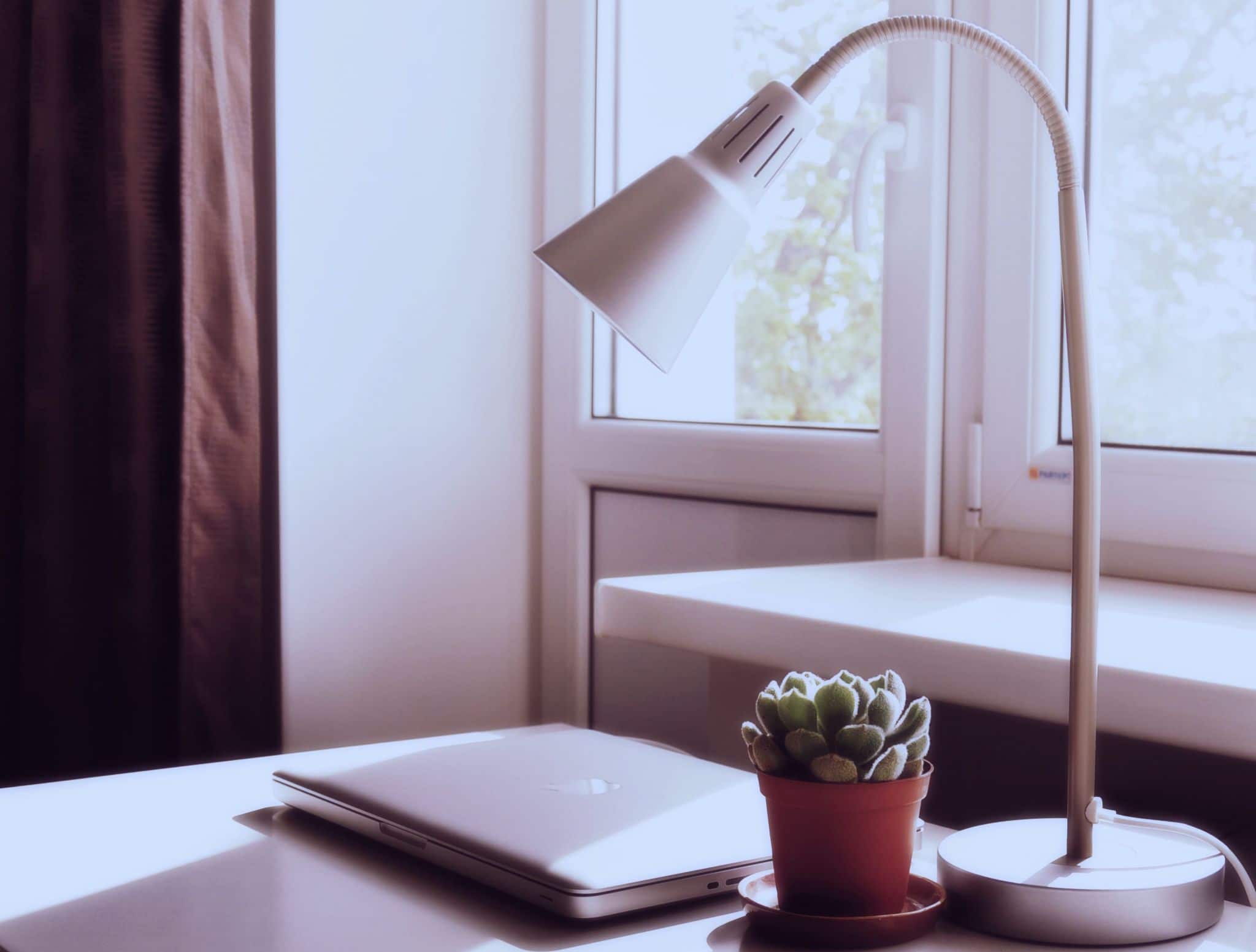 Watch out for Shadows or Glare
Make sure to always consider where the light is coming from. If you place a light directly behind where you work, it will cast a shadow over your workspace and an annoying glare on your screen, making it difficult to see what you're doing. If your job involves writing with a pen and paper, ensure that the light doesn't cast a shadow over where you're trying to write, the same rules apply to the windows in your workspace, they can cast shadows and glares just as much as lighting.
Utilise Natural Lighting
Never forget the benefits of using natural light in your workspace. Some benefits of natural lighting include
Boost productivity.
Reduce fatigue.
Promote better sleep patterns.
Sunlight triggers the release of Serotonin.
In fact, the Harvard Business Review found that a good source of natural light was more important to employees than gyms, common break-out areas, and on-site childcare!
Whilst this is great, make sure that you diffuse any direct sunlight that could cause problems with glares and shadows during the day. Try to arrange your space so that natural light is in front of or next to your working area, not only to avoid the glare but to make sure you get an outside view whilst you work!
Solar shades, blinds, and screens are a good way to soften and diffuse the changing light throughout the day without compromising on the light or view.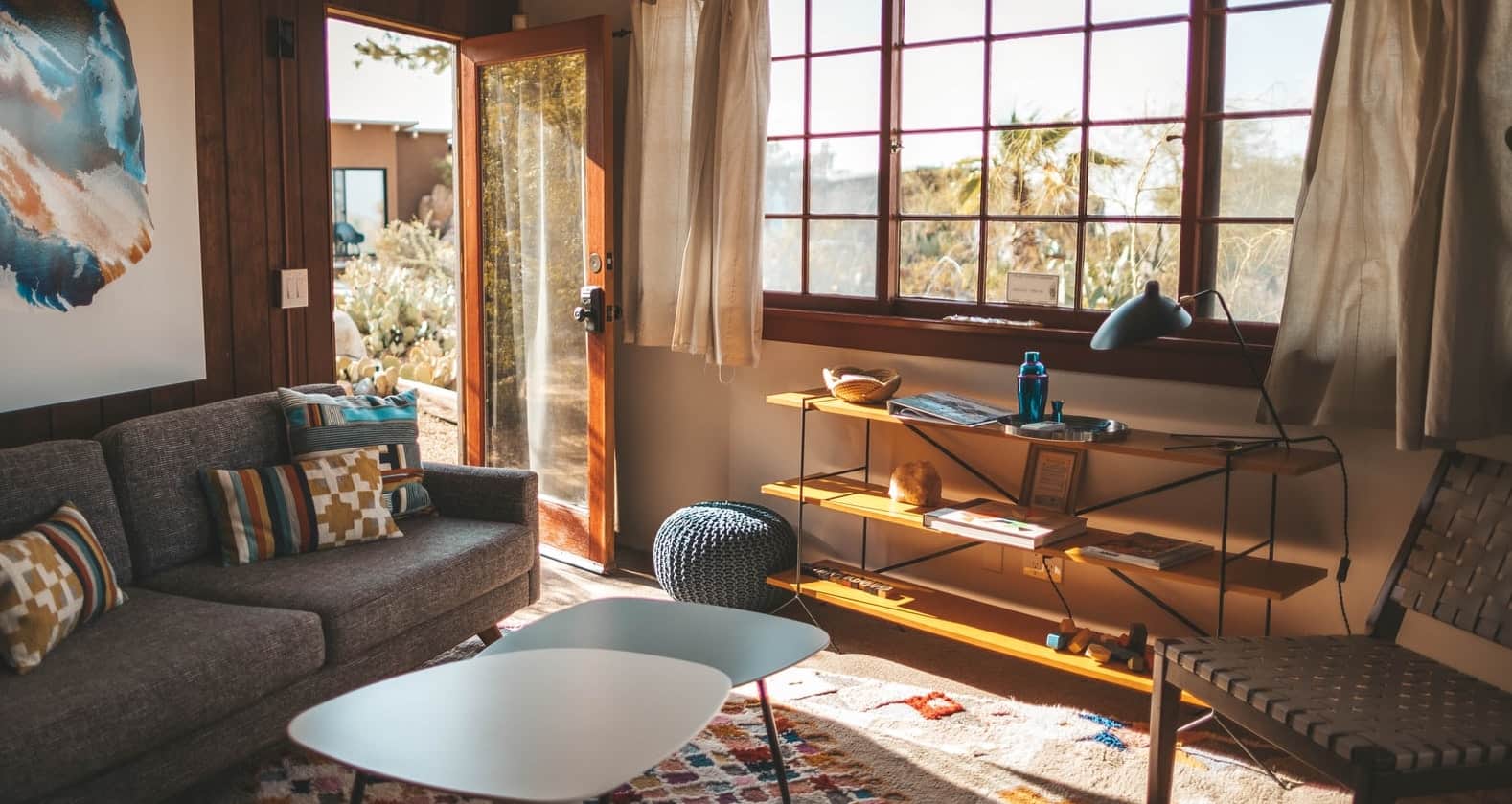 Enjoy Choosing Decorative Lighting
Most home offices will feature both functional lighting and decorative lighting. Gino Bhambra, the owner of iLite Lighting, suggests:
"Beyond the functional lighting types, it's important to consider adding decorative and accent lighting to improve the visual character of your space. Decorative table lamps, and wall sconces provide direct visual appeal and make your home office a much nicer place to work".
Your decorative lighting could match the style of the rest of your home, or you may choose to create a contrast in styles between your office and the rest of your home to break up space where you work, and space where you relax.
Take back Control!
For an even more personalised approach to your home office lighting, you could opt for dimmable bulbs or even automatic lighting. If bright blue LED style lighting doesn't work for you, choose bulbs with warm light, there are a whole host of color-changing bulbs available on the market. Personalising your lighting can be as simple or as complicated as you like, and can be worked around almost any budget.