Is it time for your bathroom remodeling? While some bathroom design ideas are nearly always worthy — after all, it's hard to disagree with an airy, white bathroom's so-fresh-so-clean appeal — there are plenty of contemporary trends that bring interest, functionality, and modern design to the bathroom. These bathroom design ideas to watch out for include everything from practical upgrades to maximize space to the latest color and choices.
New Bathroom Trends for You
Brass and Gold with Vintage
Gold fixtures have returned, and they're better than ever! This year, brass and gold hues are dominating sinks, toilets, and pretty much everything else in your bathroom. Remove your memories of your Grandparents' bathroom brass faucet in favor of these gorgeous new warm-toned gold plumbing fixtures, which will bring just the correct amount of depth, richness, and grandeur to any place.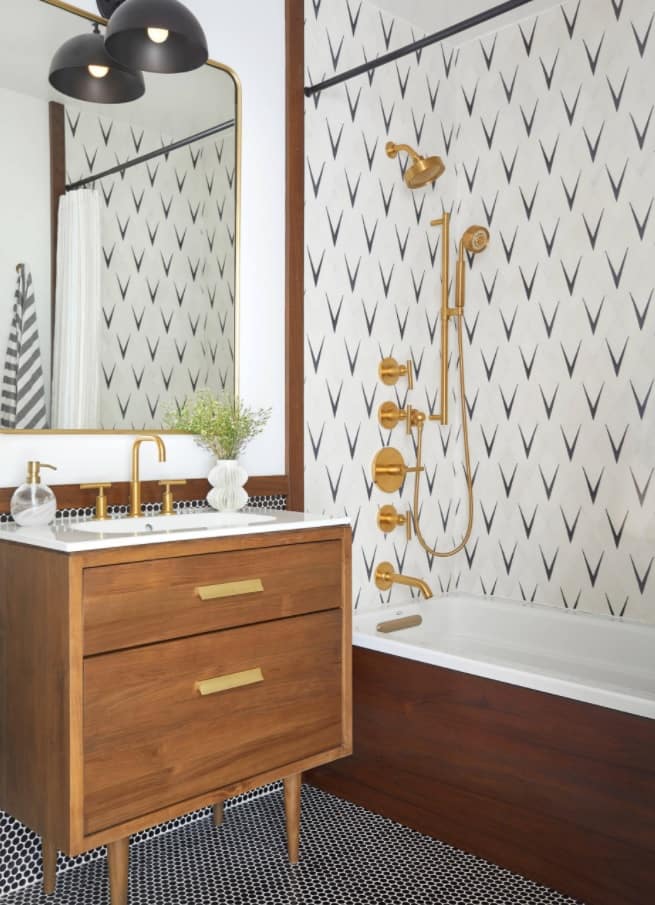 Industrial Styled Vanities and Sinks
While this style isn't for everyone, it's incredibly fashionable right now, and you can anticipate seeing an increase in popularity in the future year! With so many metal finish options, timber embellishments, and unique tile patterns, it's no surprise that the industrial vanity is popular. Its sleek and futuristic design complements the edgy yet elegant renovation style. To update the design, even more, industrial sinks can be paired with pops of color, gold or brass accessories, matte black fixtures, and creative tile patterns. For smaller apartments or your hall bathroom, industrial vanities are a perfect choice. This metropolitan and stylish look is sure to turn heads.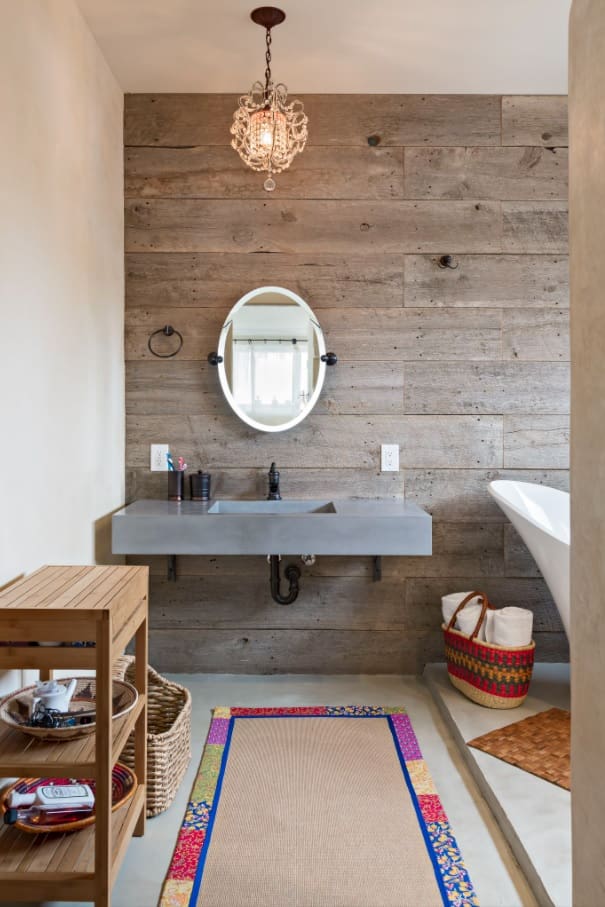 Luxe Lighting
Lighting that makes a statement is having a moment. All-out glitz, whether it's oversized or crystal, is the way to go. With today's advancements, you don't need to entirely remodel a design to make a difference. Don't be scared to make a strong statement. It takes little guts, but you can get away with using larger lights than you might imagine. For individuals who like their lighting to make a statement, big chandeliers, drum pendants, and large floor lamps are all quite popular.
Botanical Walls
For the biggest, boldest, and brightest impact, use blossoms and foliage in the tiniest room. Even if we don't have a warm equatorial climate here in the UK, that doesn't mean you can't bring a tropical vibe into your home. Embrace vibrant color, rich flora, and quirky accents to complete the look.
Black Bathrooms
Bathrooms are taking a gothic turn thanks to the dark hues that are popular with on-trend paint manufacturers. Choose textured porcelain tiles to keep the look current and fresh. This style will also be prominent in future kitchen designs.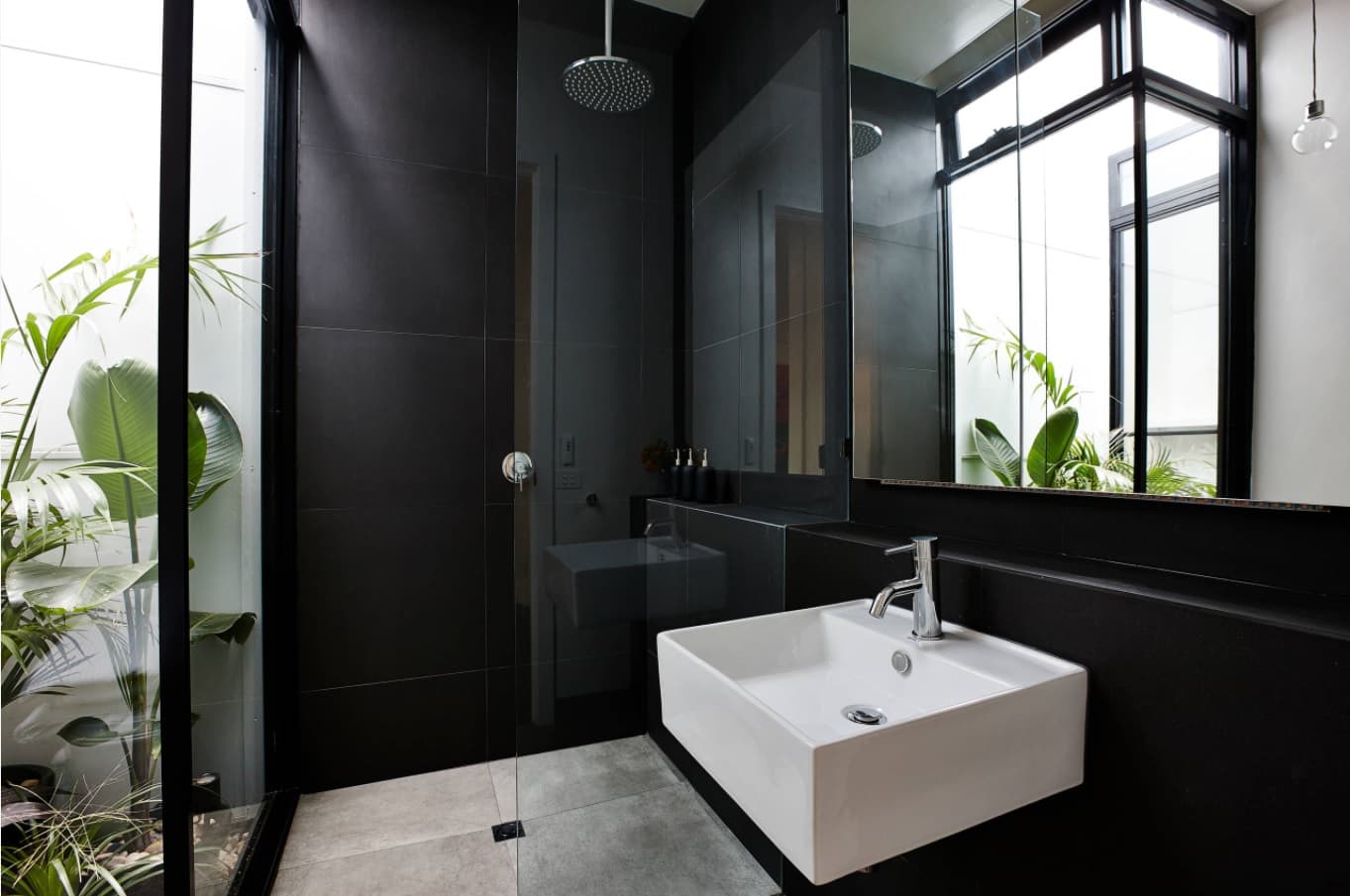 Swags and Swagger
A window decoration plays an important role in the success of an interior concept, whether it's a glossy pooling of fabric or a classic louvered shutter, and increasingly bathrooms are paying attention. Plants can also serve as decorations to make the bathroom even more beautiful. You can make use of LED grow lights to help these plants thrive. Swags were popular in the 1970s, but as with most trends, they come back around again. Curtains may seem like an odd choice for a bathroom. Of course, steam and humidity can damage bathroom materials, but as long as your room is well-ventilated, you should be ok. A well-chosen curtain may bring drama, elegance, and warmth to a bathroom.
How to Make Your Bathroom Unique
Consider Your Bathroom Needs
Begin by considering who will be using the space, as this will significantly impact the style you ultimately select. Is it going to be a two-person en-suite shower room? Or perhaps a family bathroom with a bathtub and plenty of toy storage?
Measure Your Space
Starting with a scale plan of your space is a fantastic idea. Measure carefully, as precise proportions are essential, and include features such as windows, chimney breasts, and doors that are likely to alter the design.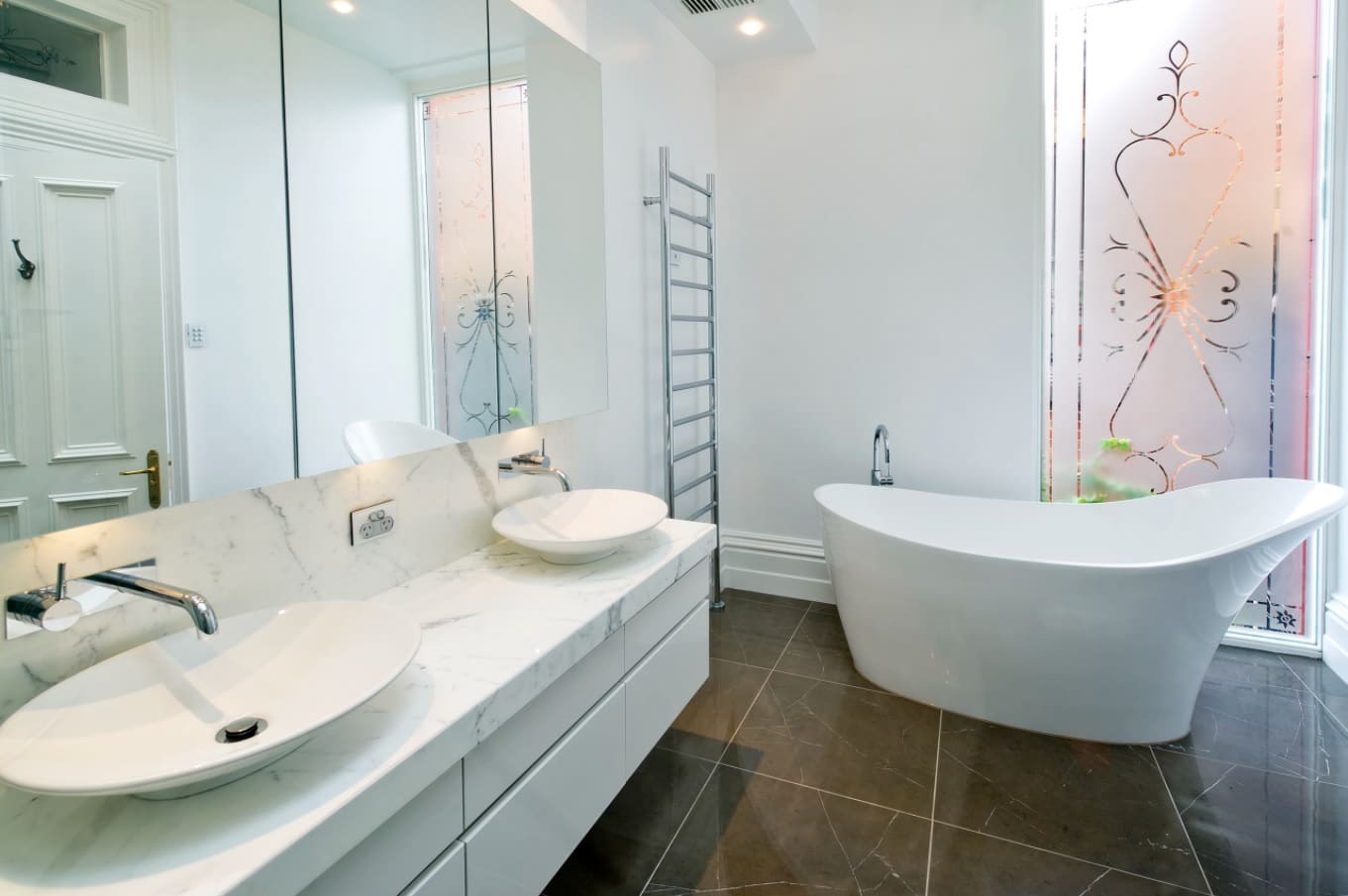 Replacing the Shower
Shower replacement is one of the most important aspects of bathroom remodeling. Many homeowners' remodeling projects include replacing a bathtub with a shower. And it's not without reason. Tub-only bathrooms are becoming increasingly rare, resulting in reduced resale values.
Consider Your Budget
Keep in mind that you'll need to budget for some practical aspects as well. If you're planning a rain shower, you'll probably need a bigger water tank, and a water softener can help avoid limescale build-up.
Conclusion
From fluted finishes to forest green, these are the latest bathroom trends to keep in mind for any bathroom makeover – or just a simple room refresh. While following – and putting into practice – the latest trends isn't a guarantee of a timeless look, we believe these are beautiful enough to stand the test of time.