Glossy facades are relatively recent but have become a really stylish decoration of the modern kitchens. The true connoisseurs of art nouveau prefer them. Such people value the combination of comfort and practicality as a priority in the design of the dwelling.
Glossy cabinets for the kitchen characterized by a lot of positive sides, do not lose relevance, and are at the peak of popularity in the world of furniture fashion.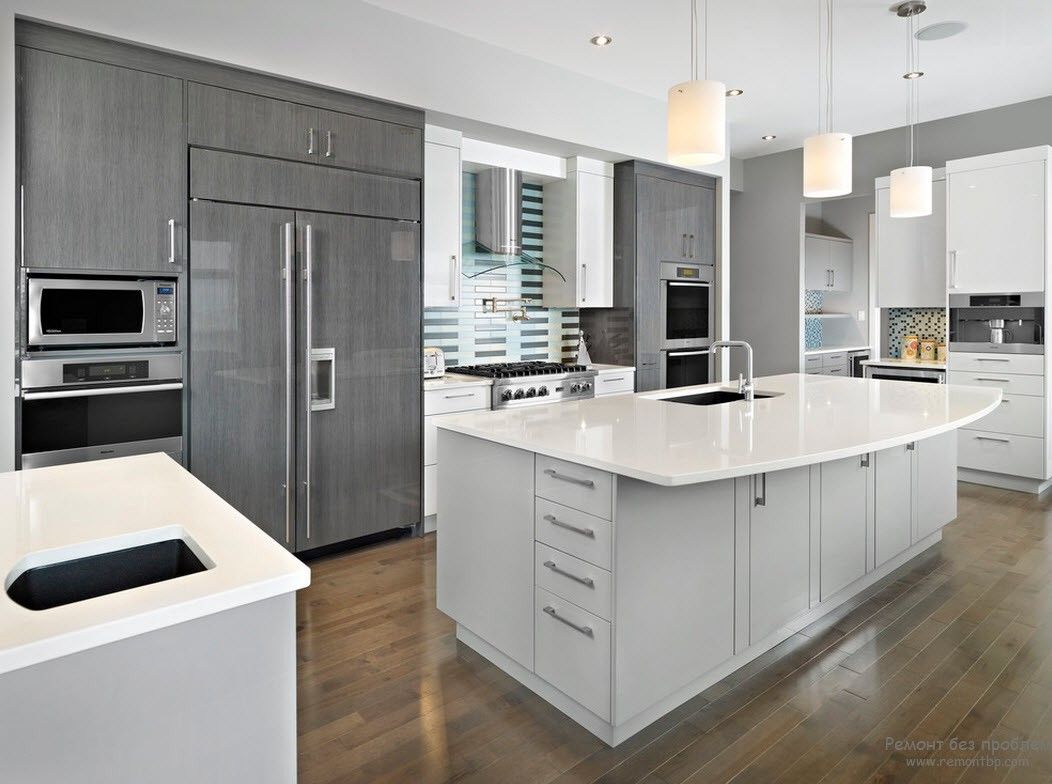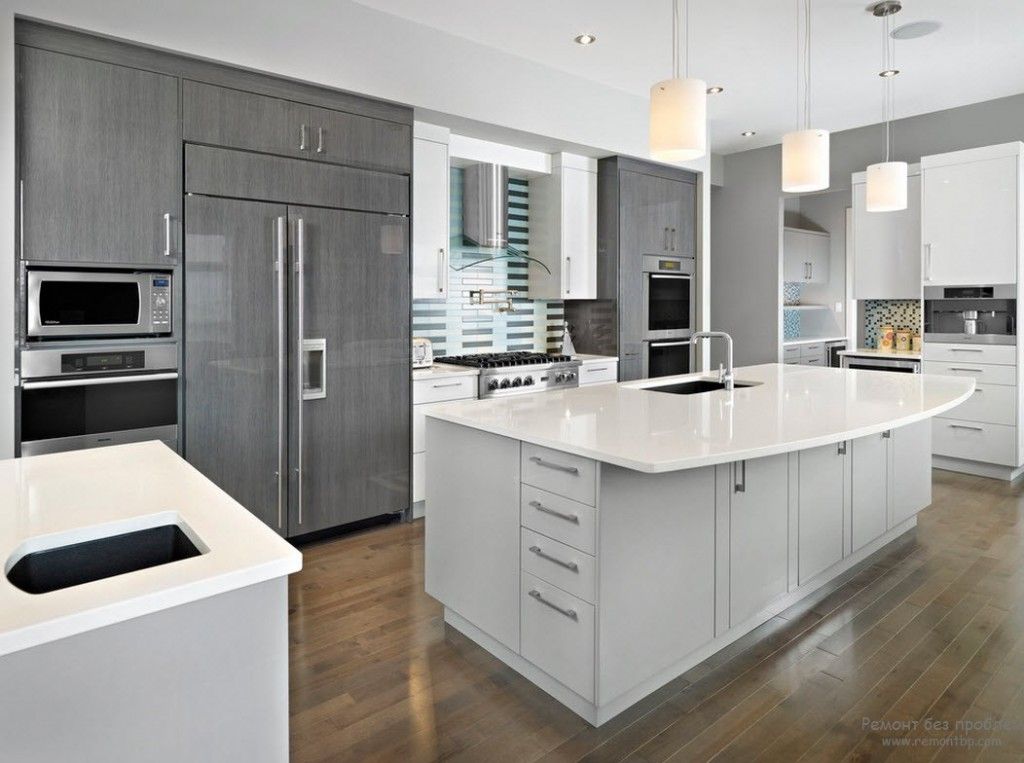 Modern Kitchens Glossy Cabinets Refacing and Their Benefits
Gloss reflects the light very well, so if you wish you can drastically change the geometry of visual space to expand the room.
Handprints, pet paws leave on glossy surfaces but it does not matter, since such contamination is cleaned effortlessly.
Glossy facades of the cabinets do not lose their color and do not fade over time. They are also resistant to various mechanical damage.
The kitchen with glossy facades acquires stylish and modern strokes. Even dark and restrained tone looks quite expressive because of the excellent glossy shine.
It is noted that the gloss blends well with other colors present in the interior, complements, and emphasizes the selected style.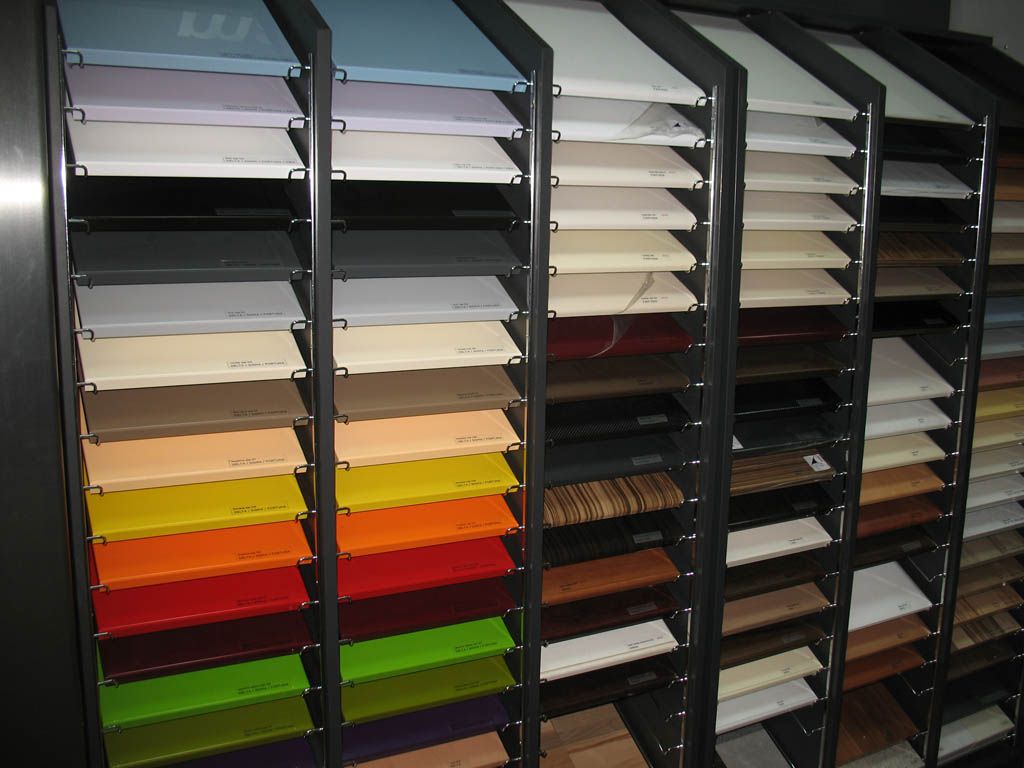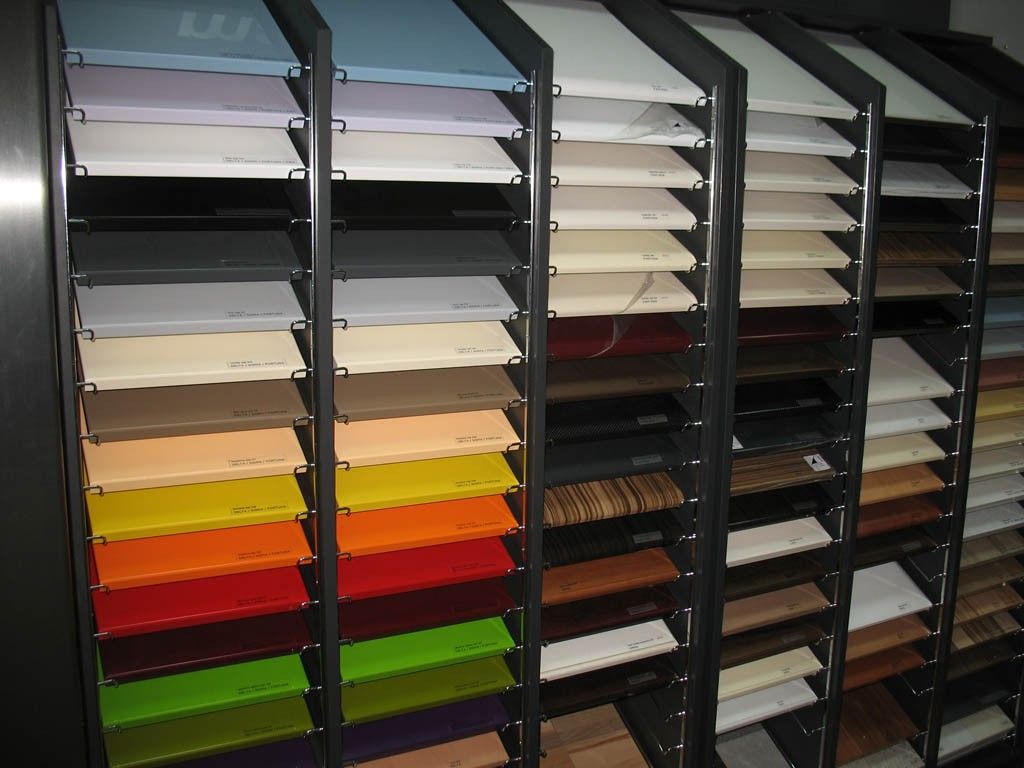 Contaminants that are frequently and inevitably appear on kitchen fronts can be made less noticeable. To do this, you should choose colored facades or those with the silver crumb. Combined cabinet facades are more practical and comfortable, they consist of a combined matte and glossy areas.
There are several methods for gloss coating. For these purposes apply plastic and acrylic, as well as coloring agents, coatings, PVC film. Sometimes it is difficult to make the right choice and the advice of friends is radically different. The main criteria on which you should pay attention when choosing one of these materials is the cost, functionality, and appearance of the finished kitchen cabinets.
 Postforming (plastic)
These facades are the most affordable. They are usually created on the basis of particleboard with the planting of a special laminate which acquires a glossy effect under the influence of high pressure and corresponding temperature. This method of treatment is called "postforming".
The outside of such material is well-smoothed and overlaid on the side areas, thereby increasing the resistance of the surface to all sorts of damage. As for the hidden sides of cabinet facades, they are covered by a matte plastic of the same color as the outer skin.
 PLUSES
absolute water resistance;
a large range of colors;
resistance to premature abrasion, aggressive detergent compositions;
plastic application by post-forming has a long service life. It is characterized by high strength;
affordable price.
CONS
scratches occurring during the use of furniture with glossy fronts can`t be fixed;
poor resistance to fading;
plastic applies for creating standard sizes of cabinets only.
It is important to know that the facades produced by post-forming can be made from chipboard and Medium-density fibreboard (MDF). It is on the basis of MDF cabinets can be produced in different sizes. creasing profile of aluminum or 3D edge is used for facing of their lateral parts. But the use of such materials will cause an increase in the cost of the kitchen fronts.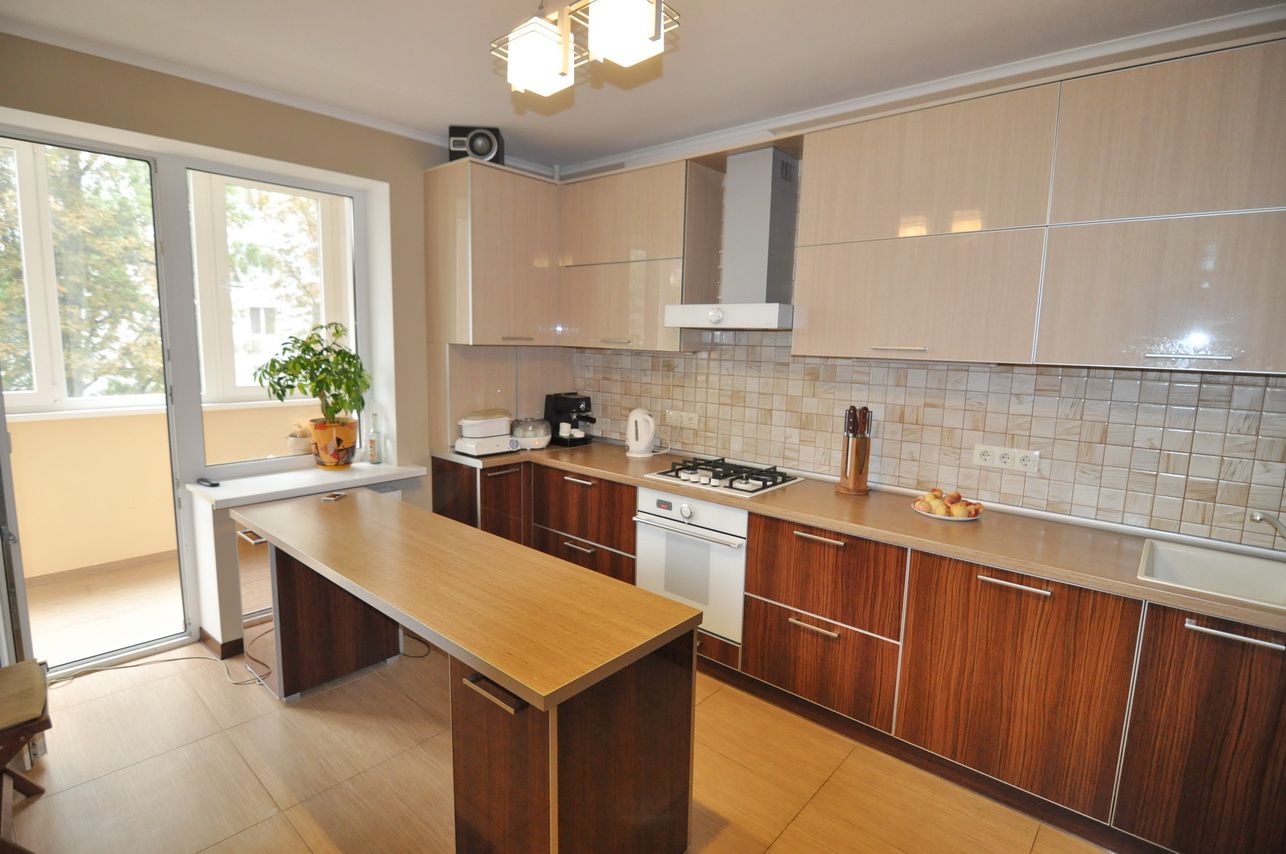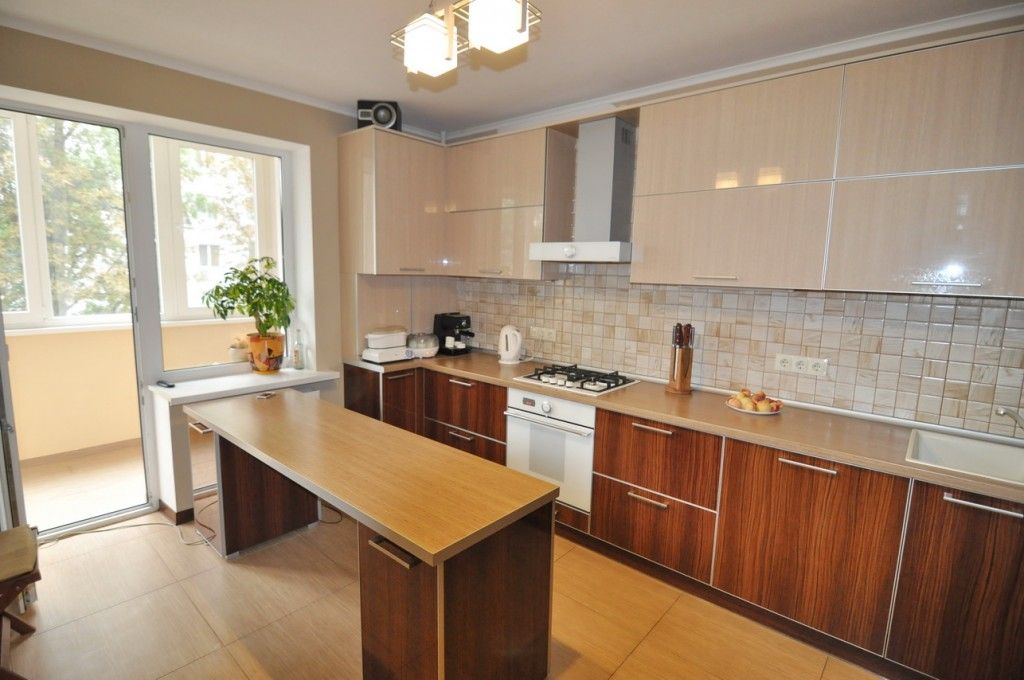 PVC film
There is a method of finishing kitchen fronts made of MDF with the special glossy film. It is applied by hot pressing in a vacuum environment. the specialized professional press is involved to implement this technology. As a result, we achieve cabinet facades refer to the economy class.
PLUSES
ease of care;
a huge range of colors and textures;
affordable price;
resistance to aggressive cleaning compounds;
surface created using a PVC film is resistant to abrasion.
CONS
PVC film may eventually peel off after constant contact with moisture, high temperatures or sharp drops of the latter;
PVC film loses its original color after regular and prolonged contact with ultraviolet.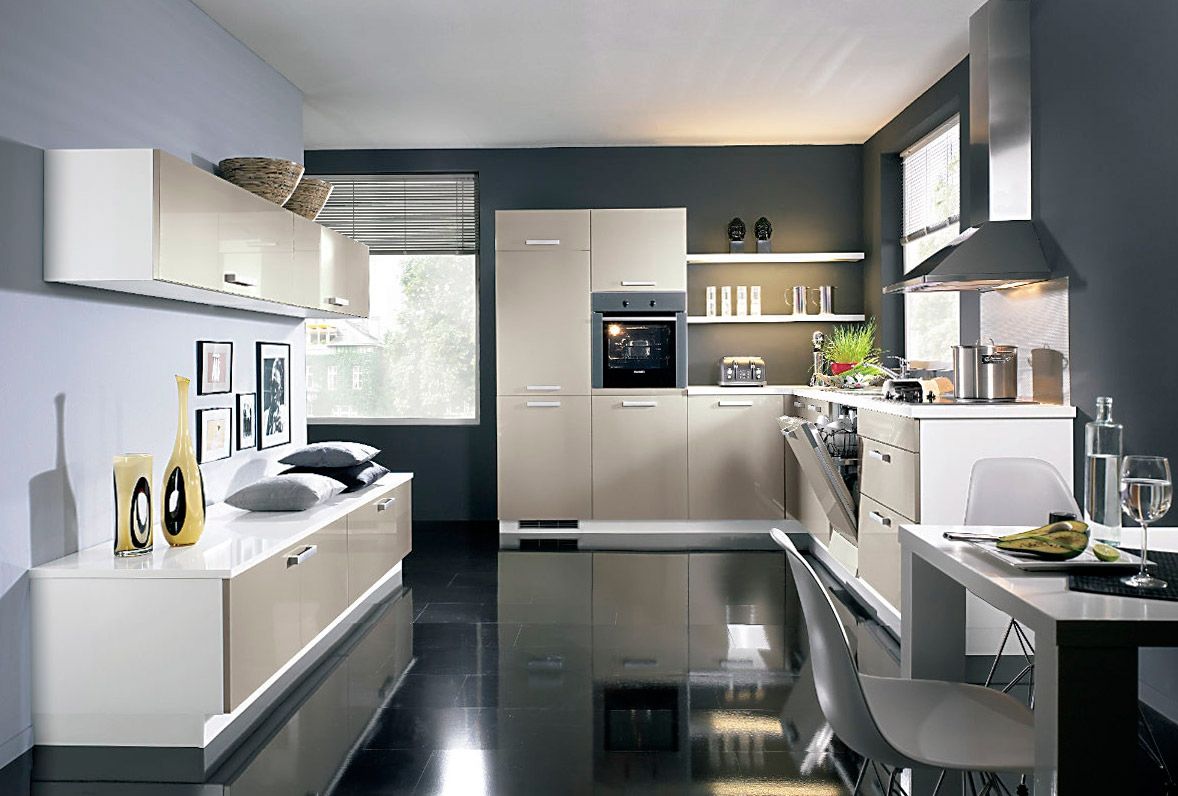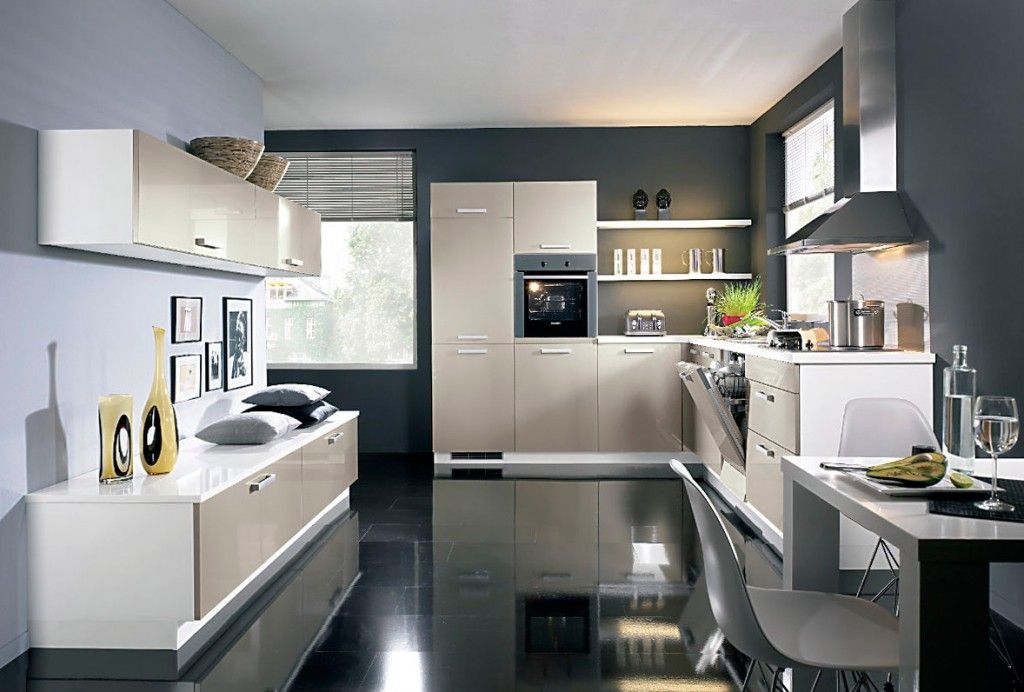 Painted Glossy Facades
painted kitchens cabinets are different from the above options at a high price. The process involves applying the gloss by means of the relevant compounds consists of sequential actions. First of all, MDF plates, which are the basis of the facades, need to be prepared. They undergo sanding and undercoating. Further, paint is gradually applied on this basis in several layers. It is important that each layer is dried out well, then it must be sanded. The varnish is applied after the paint also in multiple layers. The final stage of surface production is polishing.
PLUSES
painted facades do not fade over time;
cabinets do not exude any harmful substances into the environment, they are absolutely safe;
painted glossy facades of the kitchen are not damaged by regular contact with moisture, it is not afraid of sudden changes of temperature, merciless ultraviolet rays;
ease of care. It is very important to follow the instructions outlined in the attached instructions.
CONS
the high cost of painted glossy cabinets;
paint is chipping with strong mechanical damage;
to reduce the price the manufacturer is often left the insides unpainted, white, which is not very aesthetically pleasing.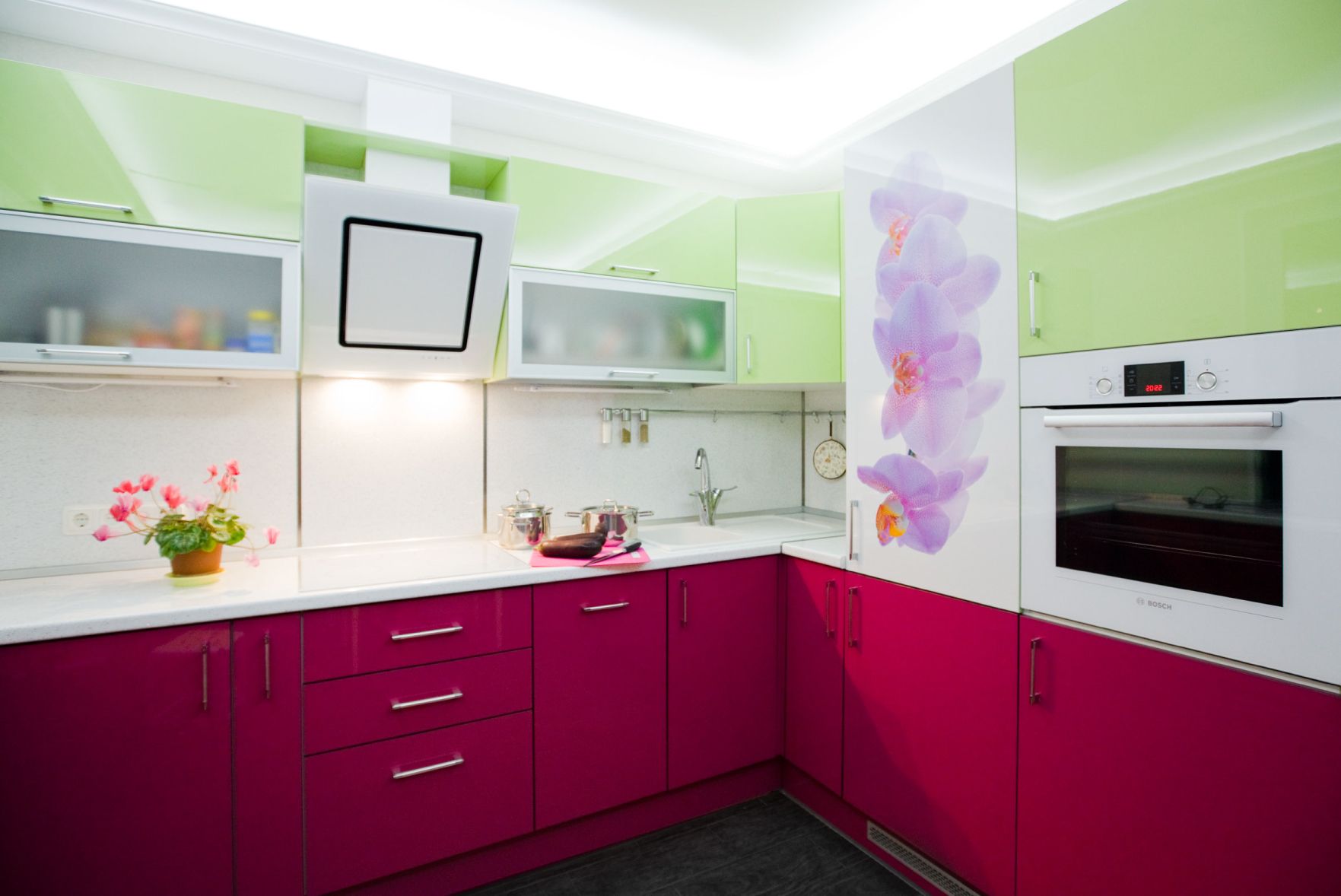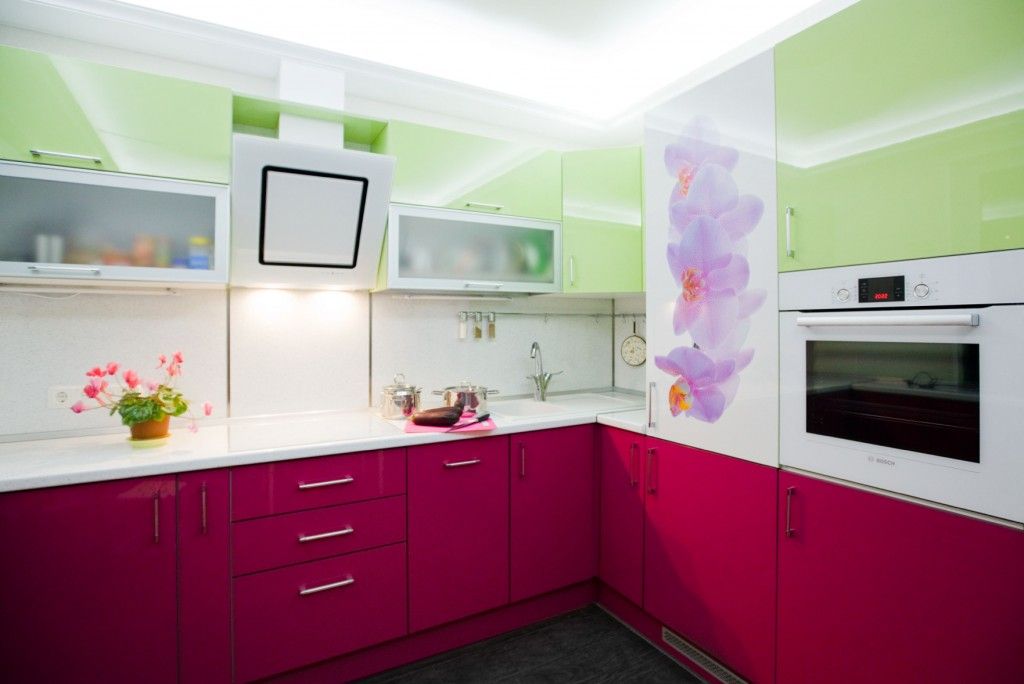 Glossy Acrylic Fronts
It is namely acrylic gloss highly in demand these days. Surfaces are creating by coating the MDF with acrylic plastic which has a glossy effect. it attached by special polyurethane adhesive. Finished acrylic facades have a perfect and aesthetic appearance. They are characterized by high technical properties.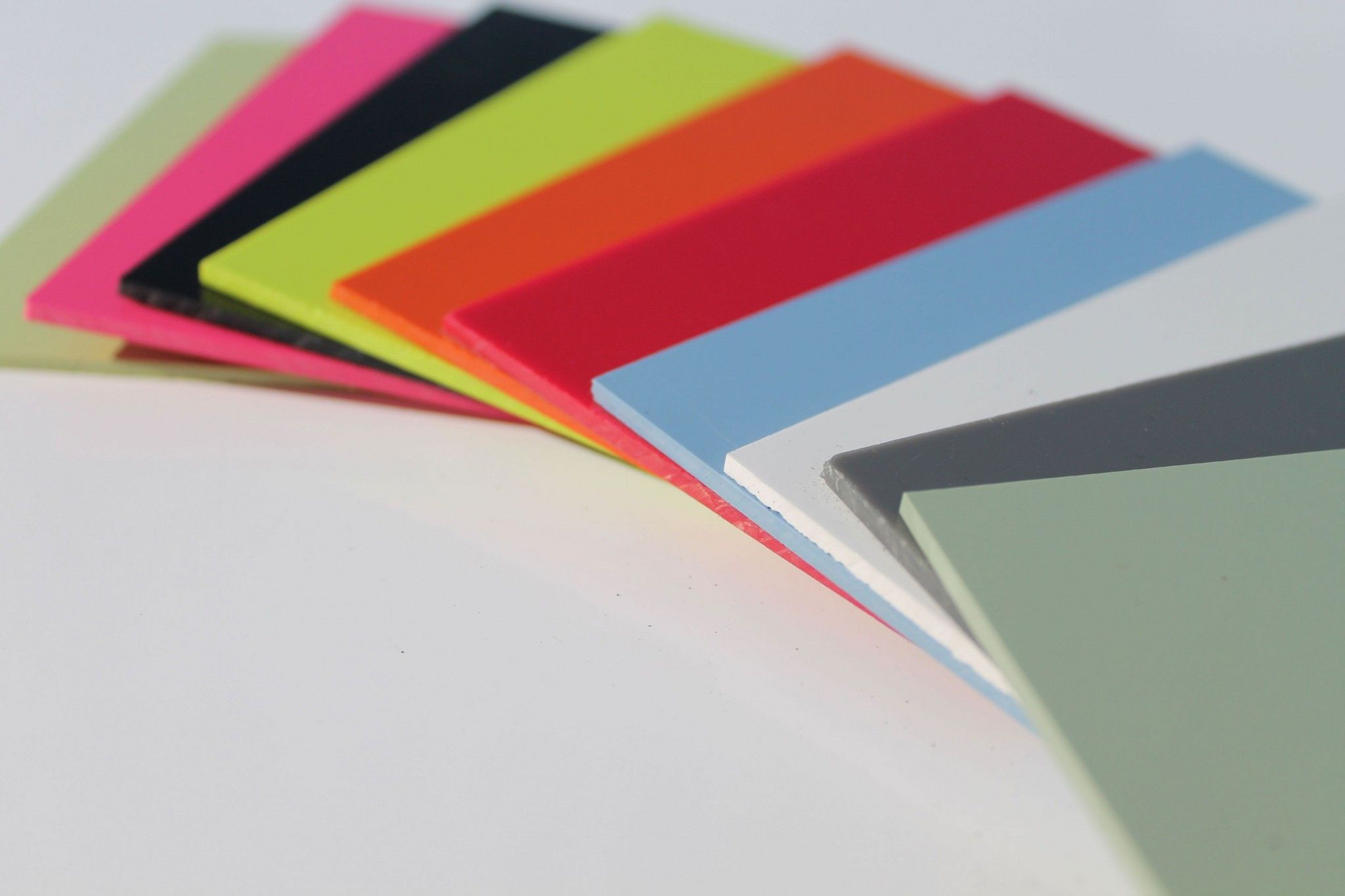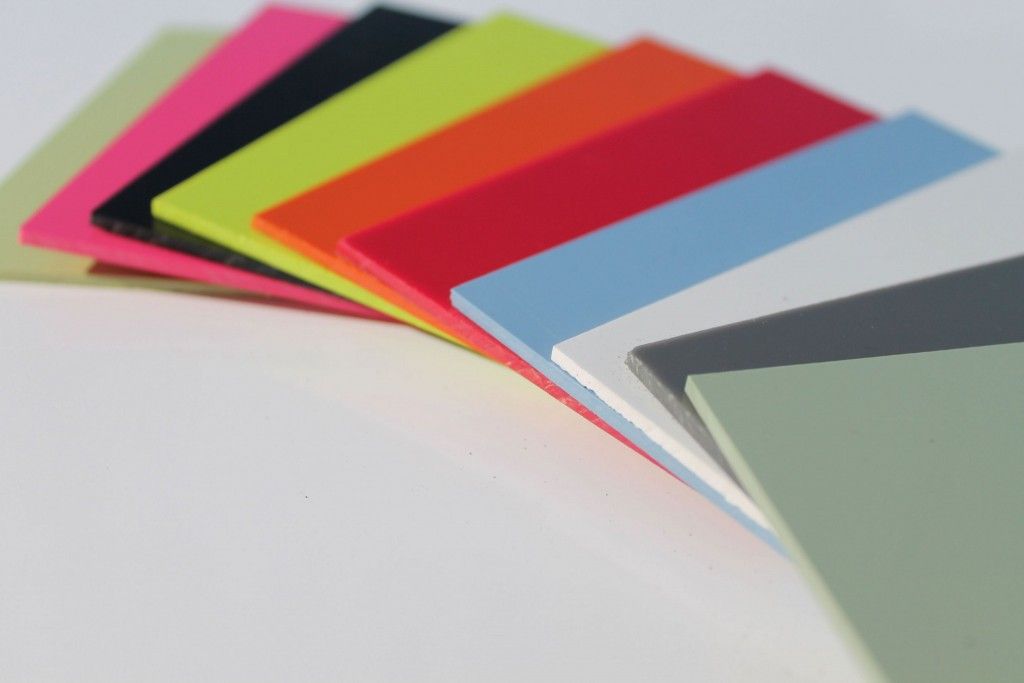 PLUSES
acrylic refers to natural materials, it is completely safe, it can be used for recycling;
correctly applied acrylic provides rich and deep colors that look very attractive;
the acrylic-based gloss does not lose its original shade under the influence of moisture;
the indisputable and main advantage of the acrylic gloss is that in case of damage and scratches, chips, the surface of the facade can be polished and all defects simply disappear.
CONS
in order to save money reverse side of the cabinet facades left untreated;
exposure to even minor mechanical damage, although scratches easily eliminated;
quite a high price;
acryl is only suitable for the creation of linear facades, it can not be applied for radius surfaces;
glossy acrylic fronts are very fastidious in care. You need to clean them up with special gentle detergents.
Considering all the nuances, the pros and cons of glossy facades for the modern kitchens created from different materials, we can select the best option for the particular case. The stylish and attractive kitchen will become a favorite place for all households! If you wish, you can see the photo gallery on the site and make choice about your own glossy cabinet facades for kitchens or refacing of already available ones. But the easiest way is to entrust such a painstaking job to professionals.