Are you looking for a poker table that can fit in small spaces? Worry not. Here are tips and guides on what types of poker tables can fit into small spaces. You don't have to worry about things bumping into poker tables once you've taken note of the different sizes of poker tables.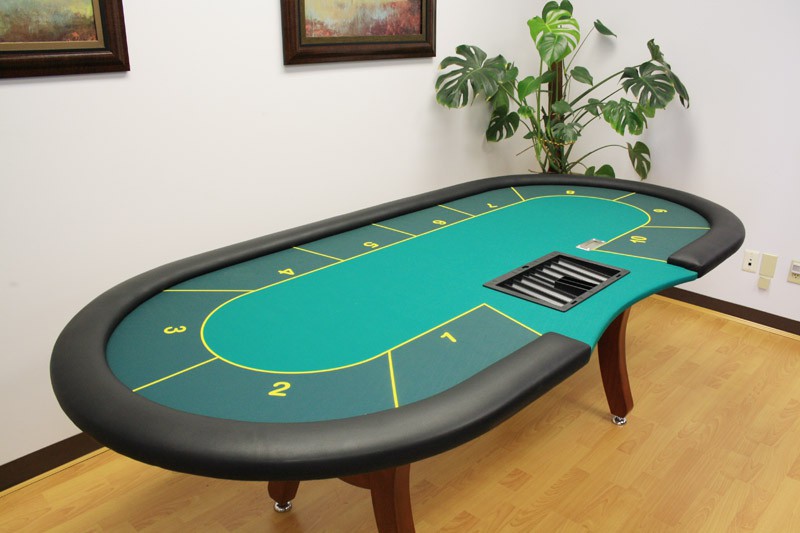 Since great tables come in different shapes and sizes and depending on your own home poker room, you may need some adjustments… (Your mileage may vary!)
How Big are Regular Home Poker Tables
Before you buy, you need to consider the number of players that need to fit in a table. The more elbow room for the players, the better. Here are the different tables with their sizes and shapes:
Oval Poker Tables
Oval tables are the most popular designs for poker tables. Oval models typically fold up for storage. An average home version is usually 92in x 44in x 30in  (234cm x 112cm x 76cm). On the other hand, the foldable model is about 84in x 42in x 30in (213cm x 107cm x 76cm) but can be as small as around 73in x 32in. It weighs 54 to 85 pounds.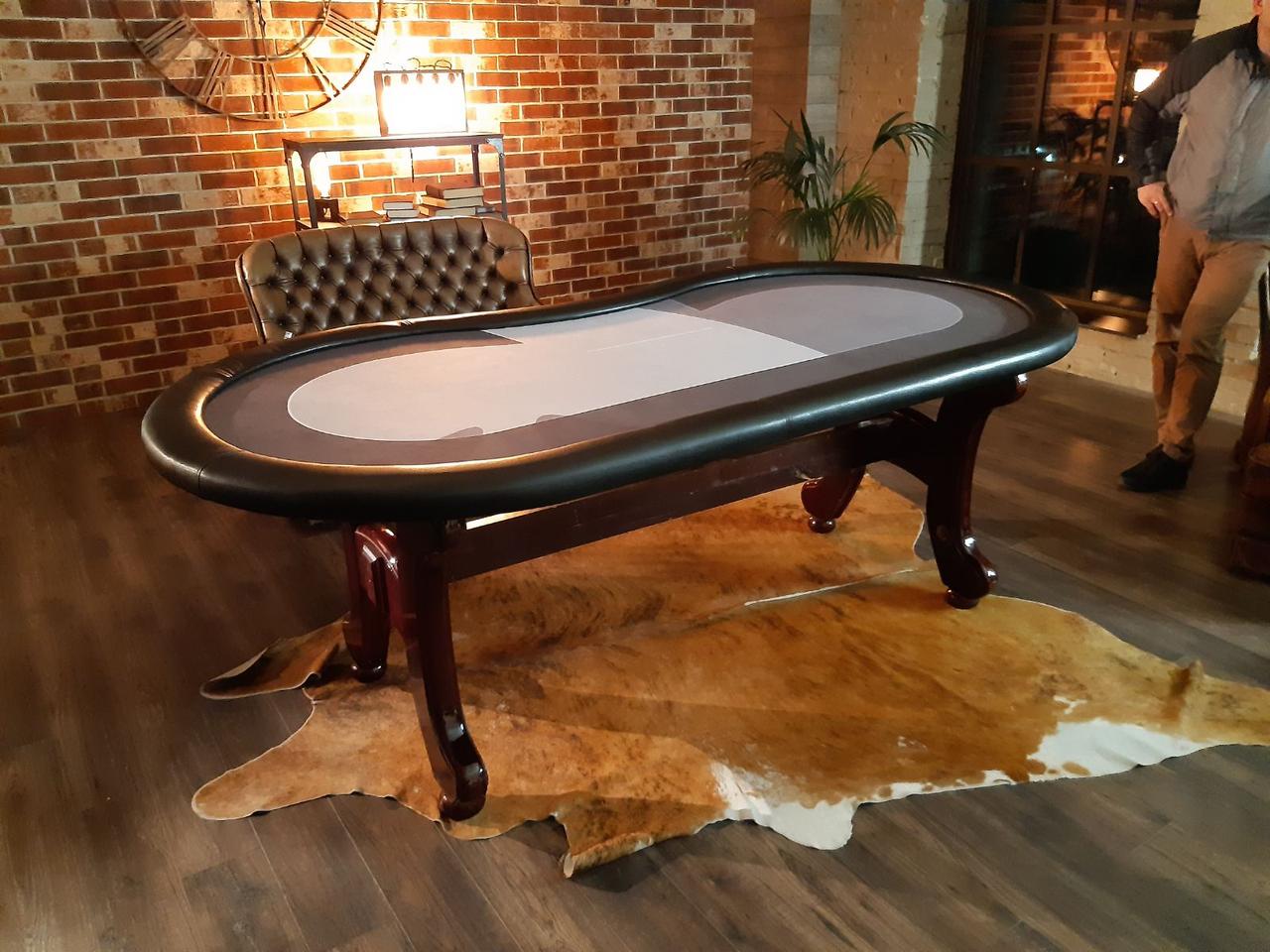 Octagon Poker Tables
Octagon poker tables have increased their market share since home poker games typically consist of 4-6 people. Octagonal-shaped tables are compact and handle 4 to 6 players easily.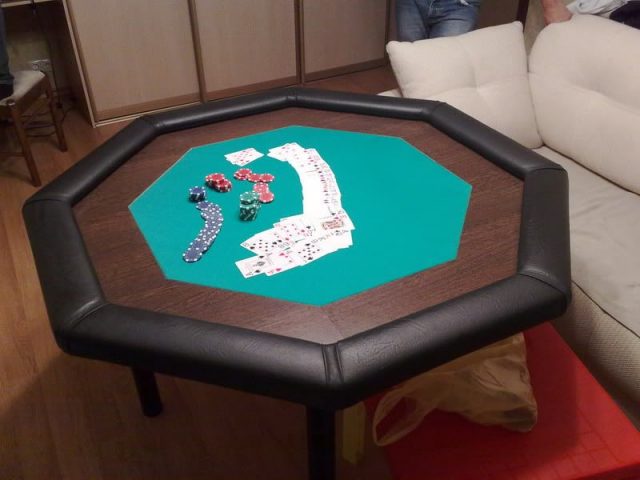 The size is around 48in x 48in x 30in (122cm x 122cm x 76cm) for foldable models. The tabletop version is normally at the same size but sometimes is larger with around 50 inches wide. It weighs 45 to 60 pounds with legs but 20-40 pounds for tabletop versions.
Round Poker Tables
The least common design for poker tables is the round ones. They are most typically available in only permanent options. Its size is 48 to 60 inches wide. The tabletop version is hard to find but is about 48 inches wide.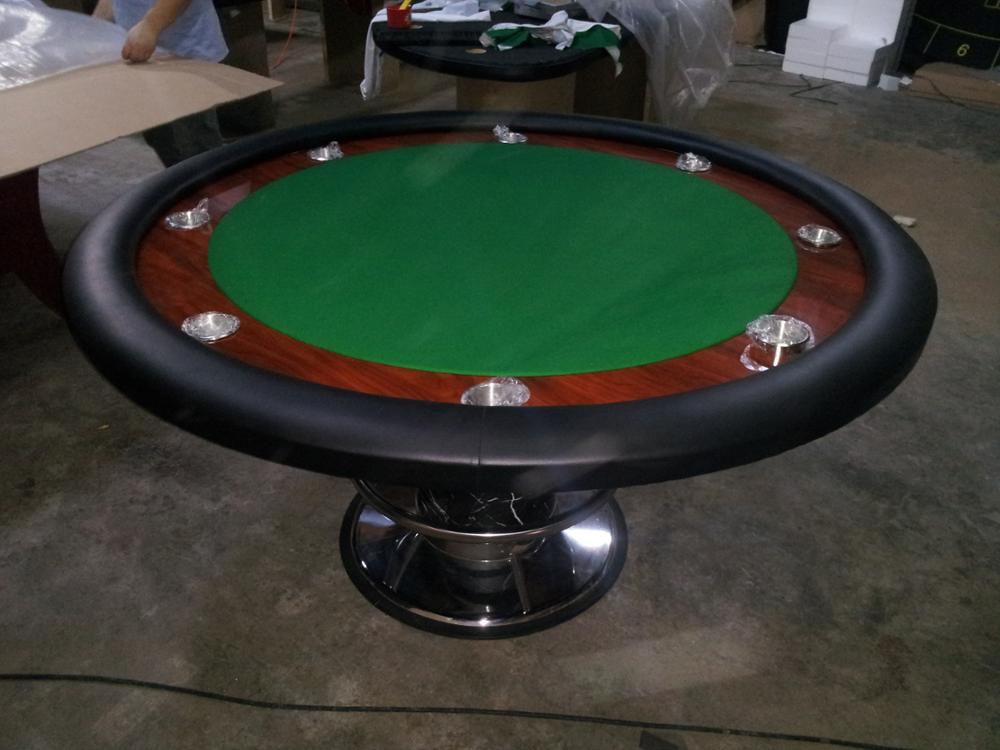 Square Poker Tables
Square tables are also unique and about 34 inches across. Typically, they only handle 4 players. The tabletop version can use an existing dining room table. However, it is most recommended to get a poker mat if you're going to use a square table.
How to Shrink a Poker Table's Size
As stated, poker tables come in different shapes. These depend on the players' maximum ratio of seatings. Firstly, you should at least declutter around the room to maximize the space for your poker games. Pick chairs that are comfortable yet not too spacious (yes, goodbye awesome back padding and armrests!).
You may want to use an orthogonal or round poker table rather than a kidney-shaped or rectangular one. Also, avoid big padding or anything that takes unnecessary space. Find the right kind and size of poker table that you're going to use. Research the most recommended for small spaces. And think twice before buying so that it would be worth it.
How Many Players Can You Accommodate on a Small Poker Table
Average casino poker tables are 250cm long. These are usually designed for nine to ten players, also with a dealer's space. Meanwhile, a regular round or octagonal table in a 54-inch can hold up to 4 to 5 players.
Here are the recommended poker table sizes for a specific number of players:
Number of Players         Width                  Depth
2                                             50cm                     75cm
6                                             150cm                  100cm
9                                             225cm                  120cm
10                                          250cm                  120cm
However, here are the poker table sizes for specific table shapes:
●        Most oval tables are intended to handle 9 or 10 players. But, some smaller models can hold 6 or 7. It is better to get 84-inch width and up to hold 9 or 10 players.
●        Octagon-shaped tables can manage up to 8 players. However, in some accounts, it can handle at least 5 or 6.
●        Round tables don't hold as many people as other models do. Most round poker tables can hold 4 people, 5 including the dealer.
Try Folding Poker Tables to Optimize Storage
Poker tables also come in different types or forms. There is way better stuff to buy than purchasing a table itself to minimize the space.
Poker Mats
Poker mats are great for an occasional impromptu game. You can easily store poker mats because they are foldable. They are lightweight and very portable.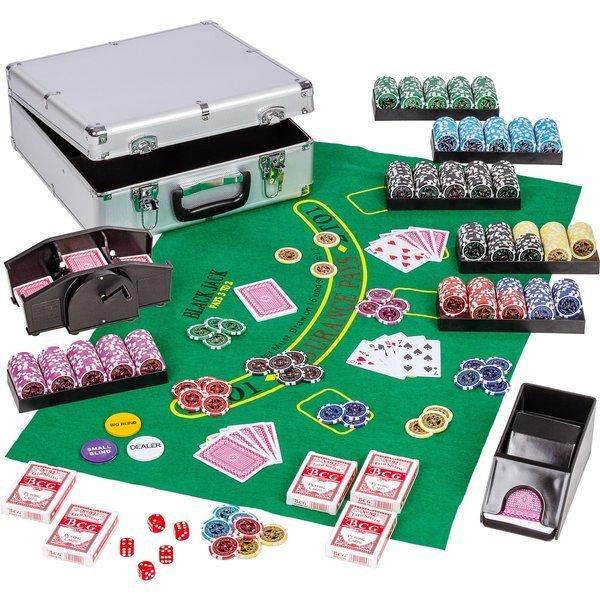 They are commonly made out of either rubber or cloth and may come in a rectangular or oval shape. Poker mats are usually about 72in x 36in (183cm x 91cm).
Foldable Tables
You may find foldable tables very appealing but big, and you may think how these would fit in a house. But the good thing about buying these tables is that there are storage-wise.
You can open the poker table when needed and keep it in storage afterward. You can bring it to the back of your car whenever you travel.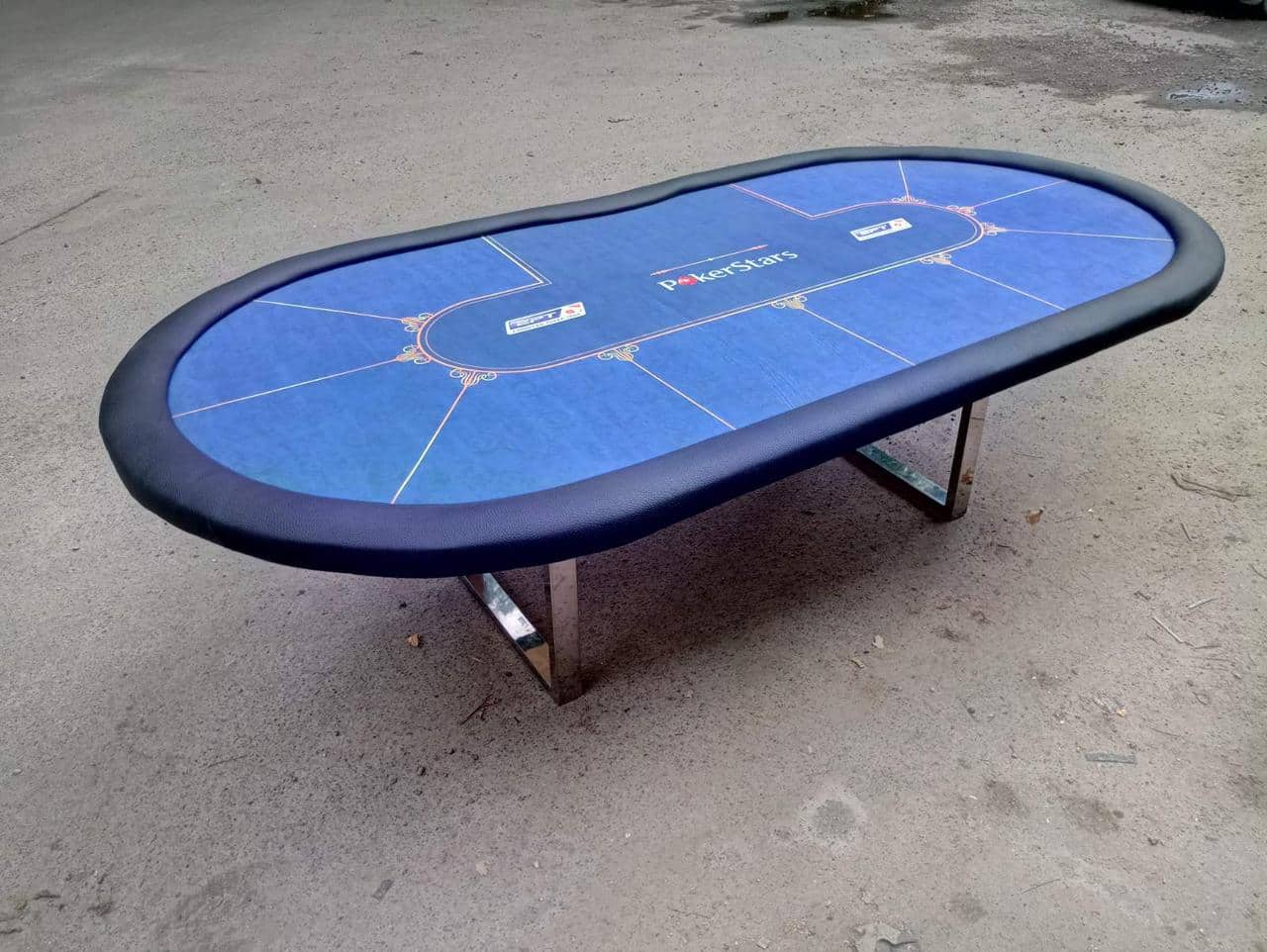 Tabletop Versions
Tabletop versions will cost you less than buying an actual table. You can use an extra table at home or the one you use in your living room. You can store it after the game and use it when needed.
Usually, the tabletop poker tables are around 50 inches and made out of rubber foam. You can easily find one of these in the market.
Final Thoughts
When buying a poker table, you have to consider everything so that your money won't go to waste. Think about how frequently you're going to play poker and what's suitable for you. Take note of how many will be playing, how big your extra space will be, your budget, and more.
There's no point in buying an enormous poker table if you can't even make it through your front door. It is even much better to simply use your current dining table and a poker table mat. These are the things you may note unless you live in a thousand-square-foot home.