Do you wish to have a Hollywood-inspired makeup station? It's not within everyone's financial reach so we have a lovely idea for you. Add a vanity mirror with lights in your bathroom and enjoy your makeup sessions or daily skincare routines.
It looks lovely, elevates the look of the bathroom, and brings brightness to the place. Read on to unveil the reasons why an LED vanity mirror is the perfect choice for you.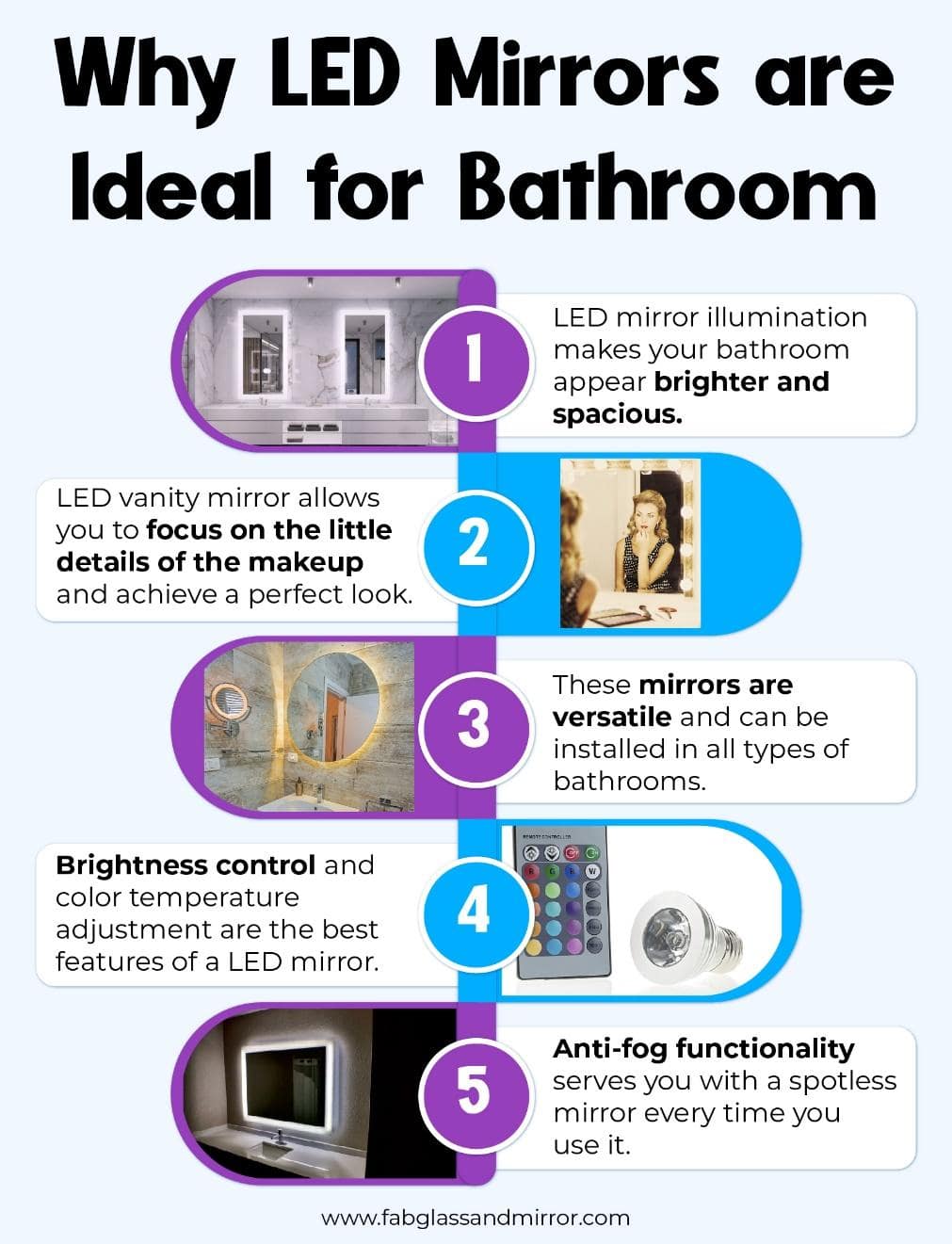 Types of LED Vanity Mirror Styles
Gone are the days when we used simple mirrors in the bathroom. These days, LED vanity mirrors are the trend. There are so many variations and styles available that you'll love choosing one for your bathroom.
Here are the most popular styles:
Simple and elegant, this mirror adds character to a dull-looking bathroom. The LED light distributes evenly throughout the mirror. It helps you see your face clearly and check the makeup look before leaving for office or a party.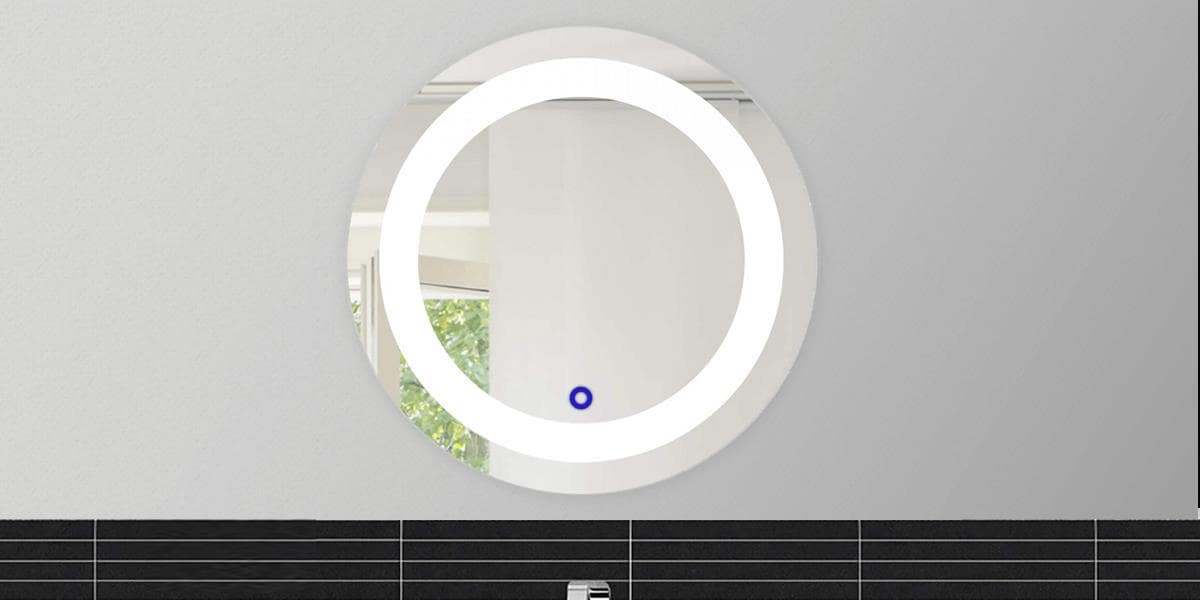 Mirror with LED frosted Strip
Next, we have mirrors with LED frosted strips. They are the favorites of every makeup freak. If you notice, the mirrors on YouTube makeup videos are usually these.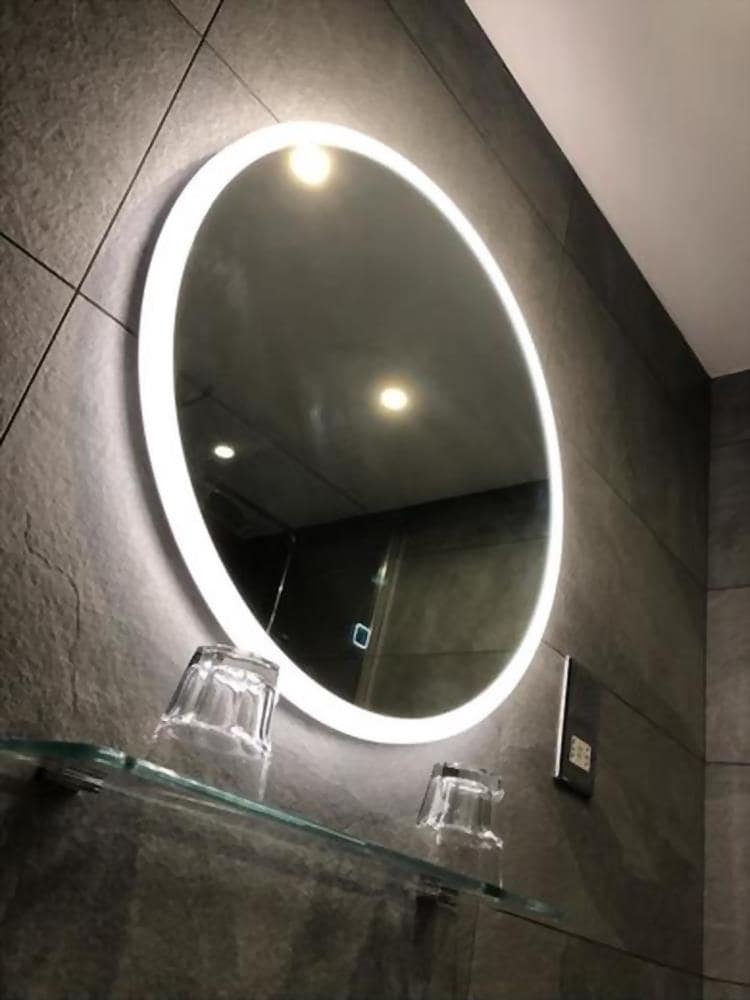 They are incredibly trendy and easy to install. The LED strip mirror is a step ahead in the fashion game. If you like to keep things minimal yet classy, this one's for you.
Why are LED Mirrors ideal for the Bathroom?
LED vanity mirrors are not only sleek but also functional as well.
Following are the benefits of installing one in your bathroom:
Do you know the reason why LED vanity mirrors are so popular? They have made a fashionable entry into the interior décor world. So, why should you stay away from the trends?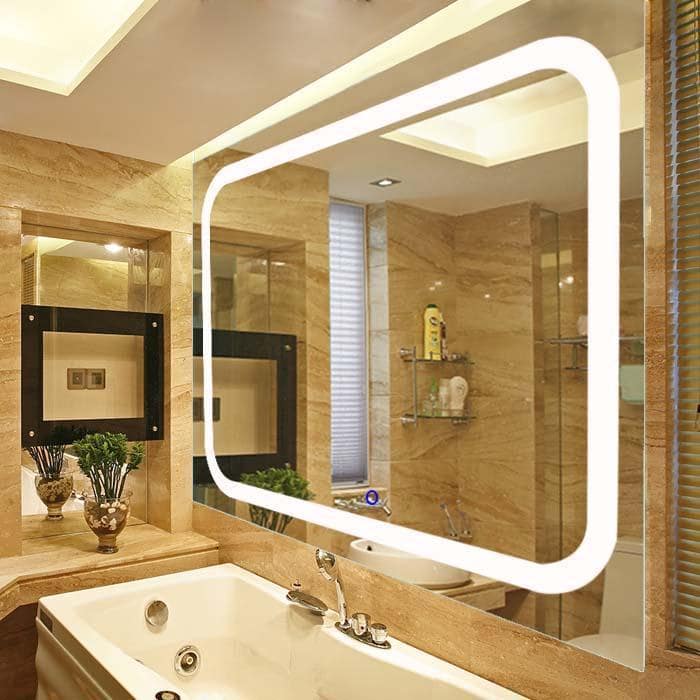 Get this mirror for your bathroom and love the new look.
Brightness makes bathroom design wider and spacious
Are you looking for a solution to get rid of the dull and boring bathroom? A LED mirror can do the job for you. It makes the bathroom look larger than its actual size. Moreover, the lights are a great solution for bathrooms that lack natural light.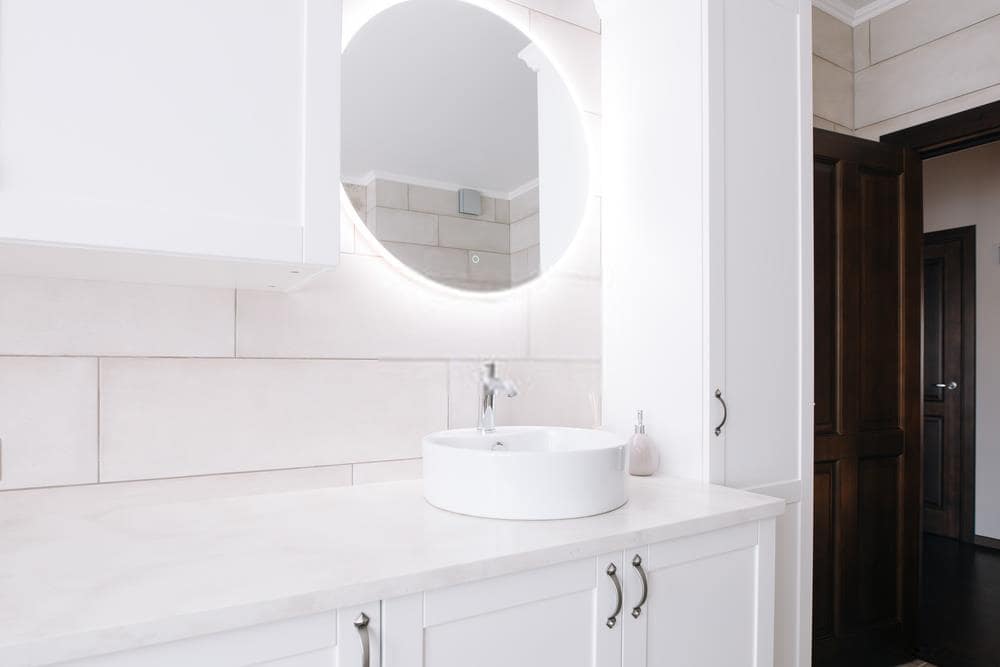 Do you know the secret to flawless makeup? The key to good makeup is good lighting. Well, you need some perfect makeup skills as well. A LED vanity mirror allows you to focus on the little details of the makeup.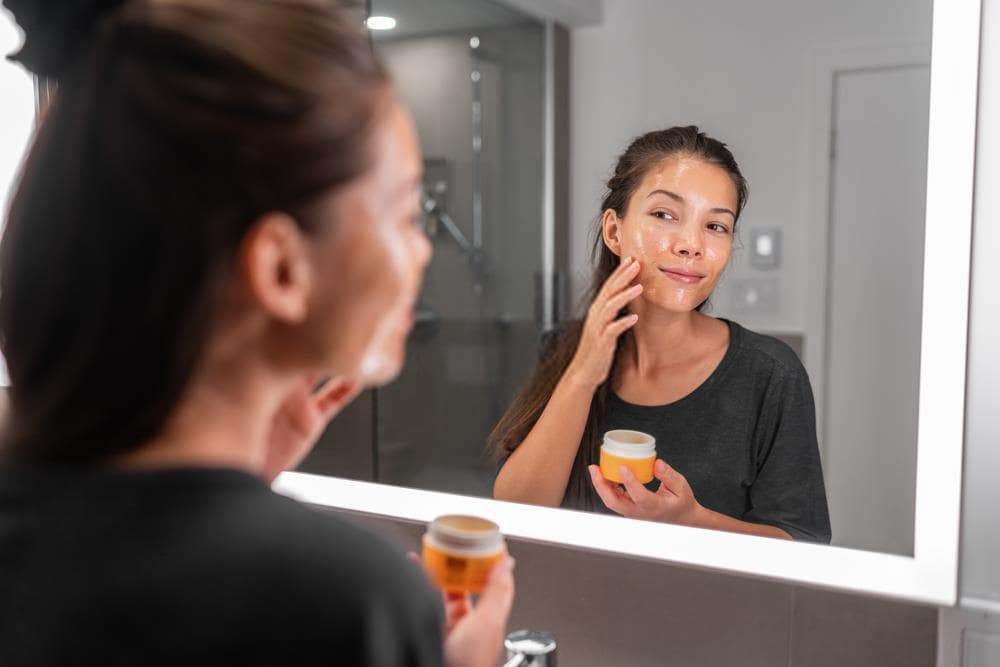 Beauty gurus and fashion experts love LED lighting for vanity mirrors, so it's a great catch. Moreover, a vanity mirror allows you to click the perfect selfies with bright lighting.
Goes with all types of bathrooms
Mirrors are an essential part of the bathroom. However, LED vanity mirrors to have a beautiful quality to blend with all types of bathrooms. Whether you have a traditional or modern bathroom, the mirror complements every color and look.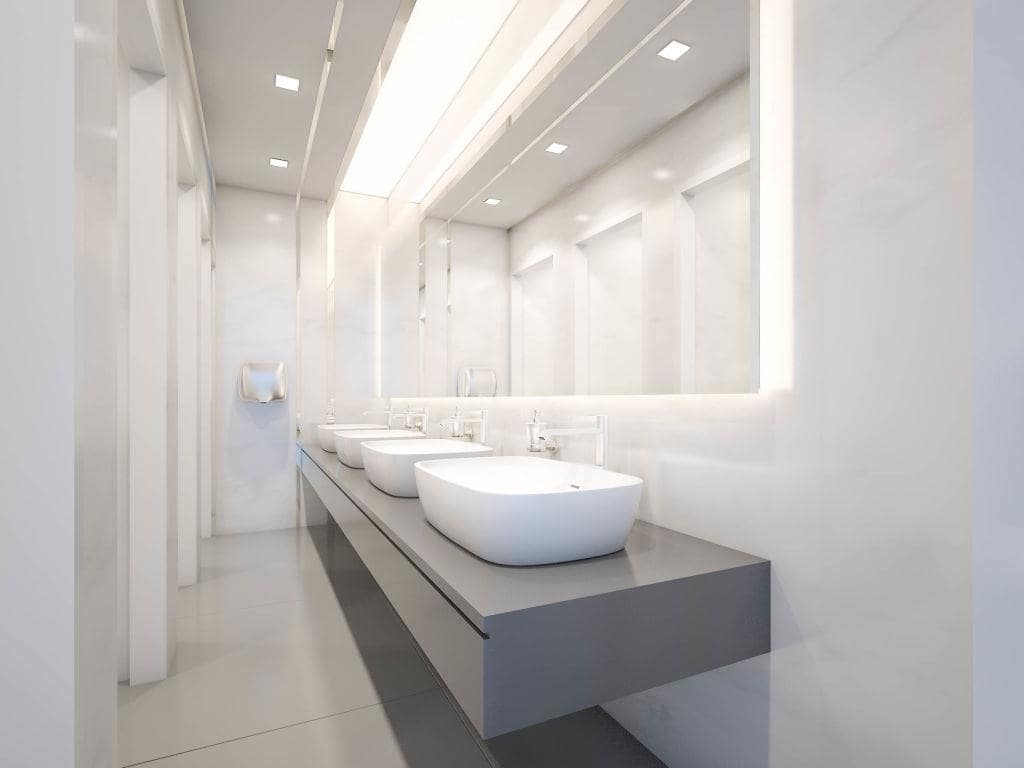 Available in different styles
There is a wide variety ranging from chrome, aluminum frames to wooden structures. This adds character and elegance to the ordinary glass, while the lights add to its beauty.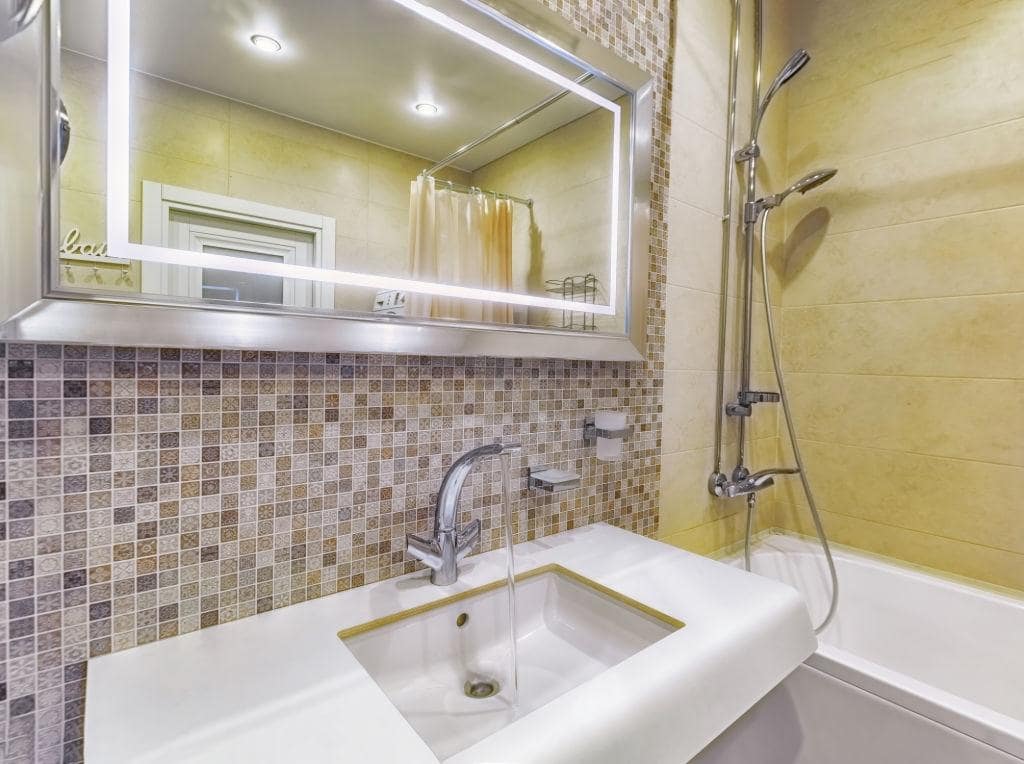 They are available in a wide variety of models, shapes, and sizes. So, you can always choose a round traditional mirror, or a huge fancy mirror to fit in our bathroom interior.
Do you think the bathroom light is too much or too low for you? Go for a LED vanity mirror and watch your worries disappear. The best part is that it comes with adjustable lighting.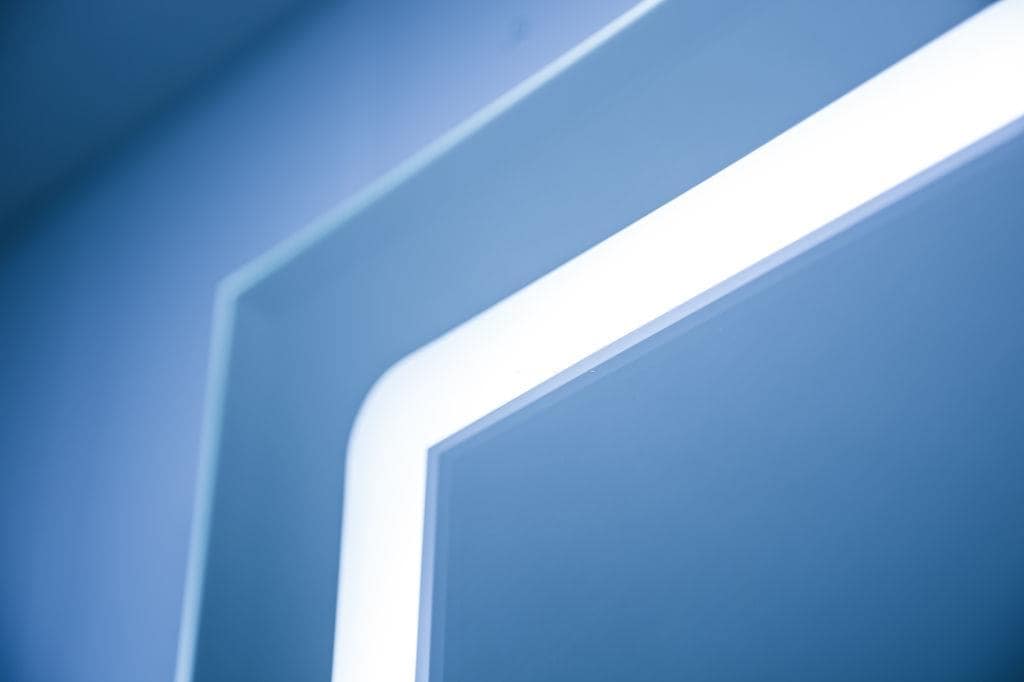 You can increase or decrease the intensity according to your requirements. You can also control the settings with just one click. This gives you the freedom to enjoy your makeup sessions like a pro.
Controllable Lighting colors
LED vanity mirrors are full of benefits. Some models come with a feature to switch between cool or warm lighting. How cool is that?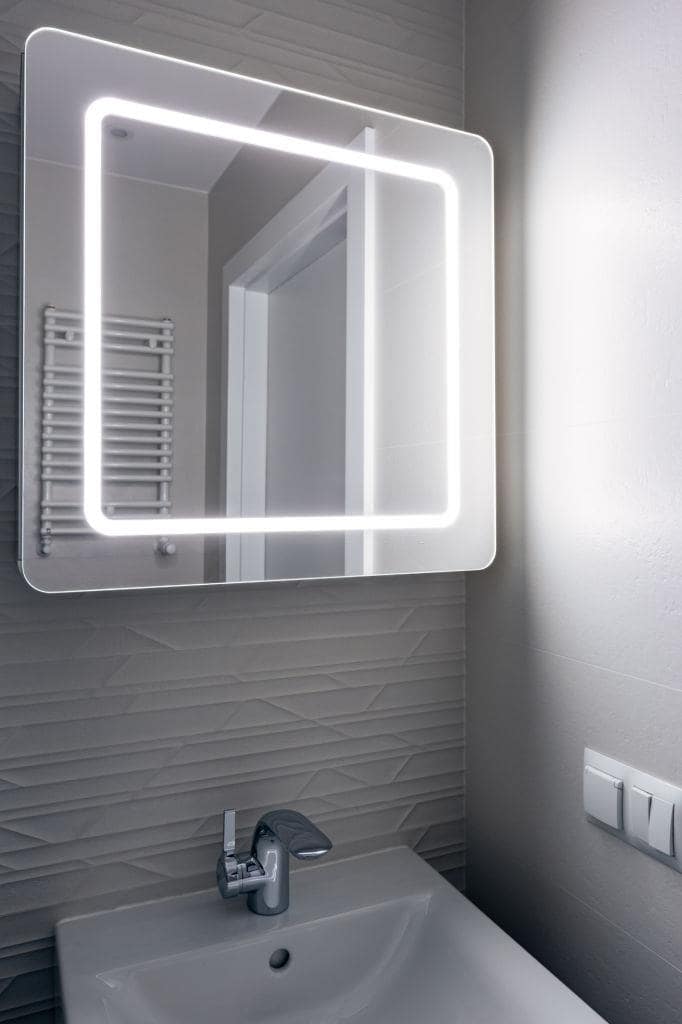 Talking about makeup, warm lighting proves to be your best friend. While you can use a cool lighting option for the rest of the stuff.
Anti-Fog Heated Pad to avoid condensation or fog on the mirror
When you think about mirrors, you might consider their features too. Some LED-lighted mirrors offer an anti-fog heated pad that avoids condensation or fog on the mirror.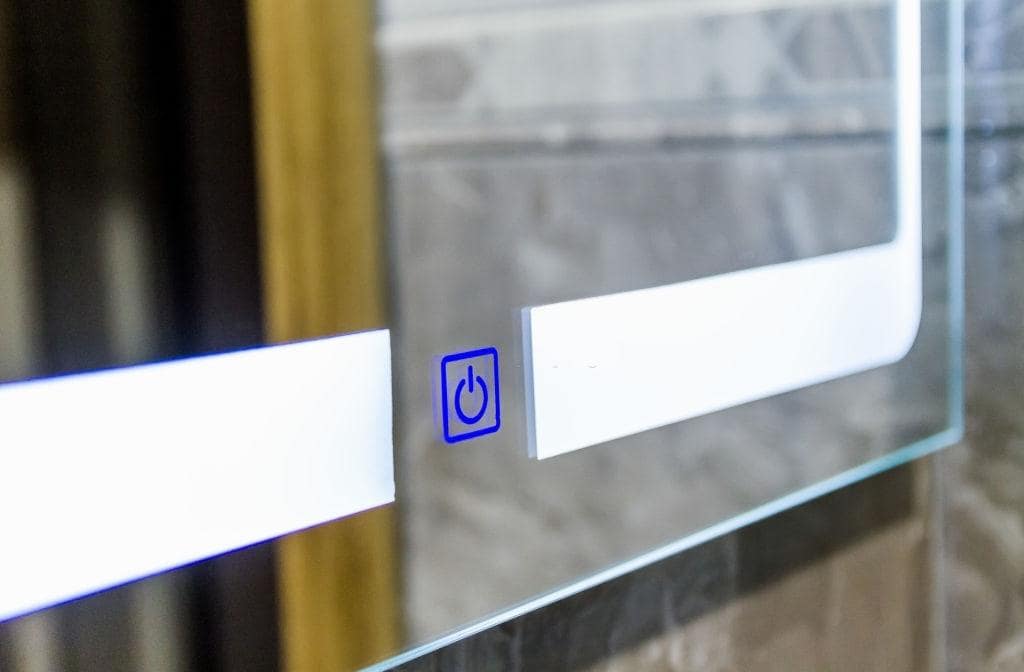 Therefore, you can continue your makeup any time of the day without the fear of fog formation or other problems. This seems like a fuss-free idea to upgrade the bathroom look.
Final Thoughts!
In short, LED vanity mirrors are the need of the day. Whether your goal is to bring in brightness or décor up your space, these mirrors fit perfectly for all your needs.
We have shared some benefits of installing these mirrors in the bathroom. Order soon and enjoy getting ready with high-quality LED vanity mirrors.
Good luck with your mirror shopping!