Flowers have a unique allure to them all year round. Whatever season it may be, there are always some flowers that're in full bloom. If you're the type to buy flowers regularly from a local flower shop or the weekly farmers' bazaar, there's a wide range of options you can choose from. On the other hand, you're fortunate if you've got a garden full of fresh flowers. You'll have a steady supply ready for harvesting and bringing indoors.
There's no better way to bring more life and color, literally and figuratively, into your home than to add in a bunch of fresh flowers regularly. If you're looking for trusted local florists in your area, just type in the keywords such as 'shops near me' to find out about your options.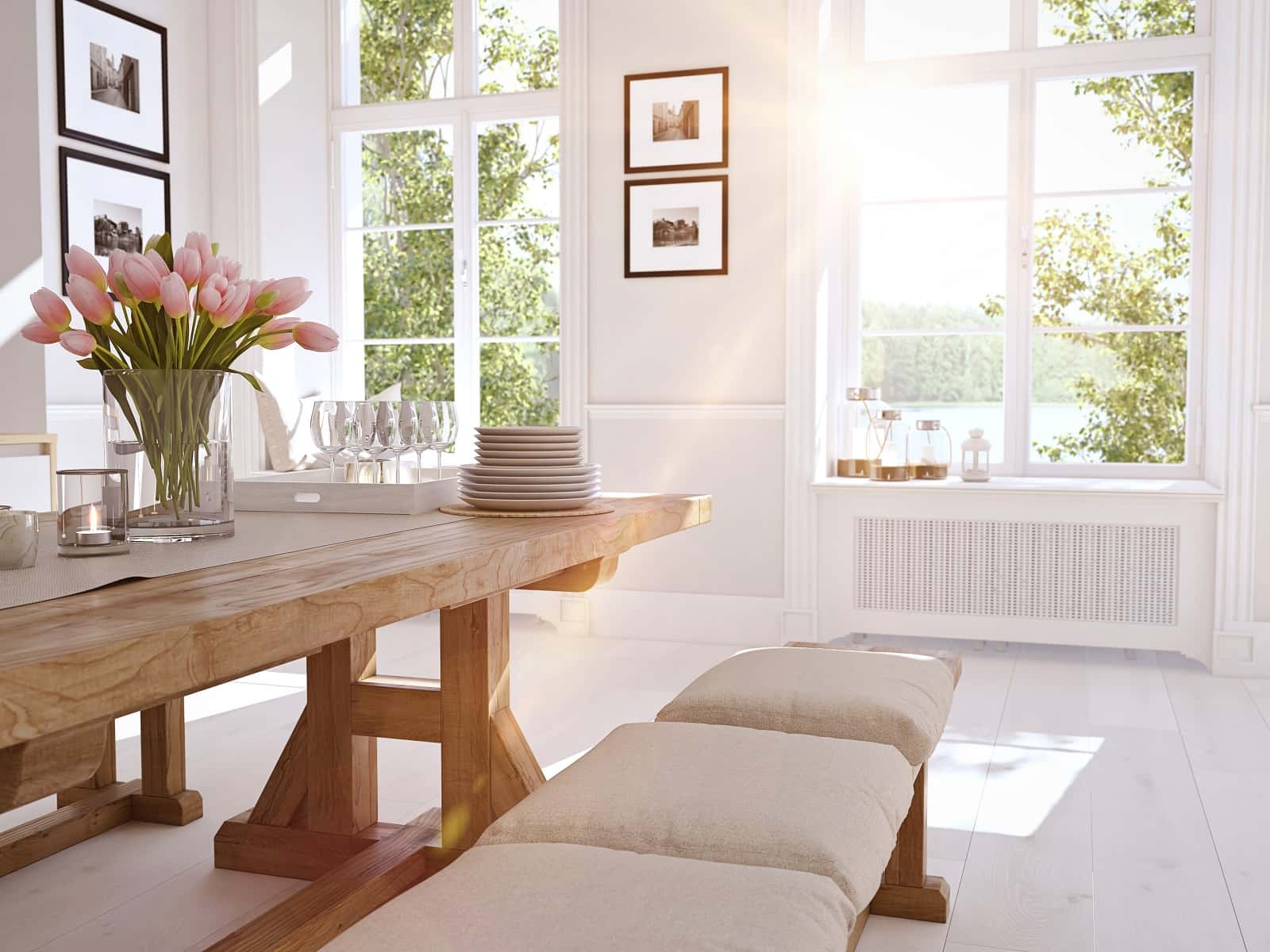 Transform Your Home With Flowers
There are so many ways that you can be strategic about how to accentuate the beauty of your home with the help of flowers. Avoid committing the mistake of unintentionally turning everything cluttered and disorganized by considering some of the crafty ways that you can decorate your house with flowers below.
Put Flowers By The Hallway
Beautify your house's hallway by placing some well-thought-out flower arrangements in the vicinity.
If your door leads directly outdoors without any covering like a porch or patio, then bring the flower arrangement inside during times of extreme heat in the day. You can put it instead in the hallway or entryway leading to the main living space of your home.
Warm flower colors are said to work best. Hence, lean towards blossoms with pink, yellow, or orange hues. Don't be afraid to be adventurous; play mix-and-match with the flowers to find out the best combinations.
Decorate With Shells And Pebbles
If your home has that beach or country house vibe to it, then you can also decorate your vases with shells and pebbles. If you've got clear vases, you can fill the bottom with beautiful and colorful selections of rocks. Adding in this simple yet elegant touch to your vase and flower arrangement will help it look like a piece of art in the room you're placing it in.
Outside The Front Door
Your front door is a very important part of your home, given that this is where you welcome guests and family members to your personal space. Hence, before they even make it inside your home, they should already feel the warmth of your home right from the doorstep.
One way to make your front door look more inviting is to add a flower arrangement in that area.
But be sure that your front door is enclosed in a porch. If your home doesn't have one or a covered doorway, these flowers will only die with direct sun exposure.
Use Old Watering Pots
Farmhouse or industrial-themed homes need not be hard to decorate. Incorporate everyday items as decorative fixtures into your home. For instance, you may have old and unused watering pot tins lying in your toolshed. You can repurpose them instead to work as the jars which will hold your flowers.
If your home is more casual and has that farmhouse vibe, then you can go with the original tin can color or paint it with pastel shades or white. On the other hand, if your home has a modern industrial interior, then you can paint the tins up with black matte paint.
Put Them In Your Bathroom
If your bathroom has a lot of counter space, then a nice vase of flowers would look great, too. Even if a bathroom's decors are recommended to be kept to a minimum, the flowers alone can make the said space feel more relaxed and put together.
In fact, adding flowers to your bathroom can induce a spa-like feel to it, elevating your whole bathroom experience.
Use An Old Soup Bowl!
Bring in new life to your old kitchenware by using them as an alternative decorative vase for your flowers. Bowls are generally regarded as a useful option for they're big and deep enough to hold items such as flora. Rather than let it sit in your cabinets and accumulate dust, bring them out.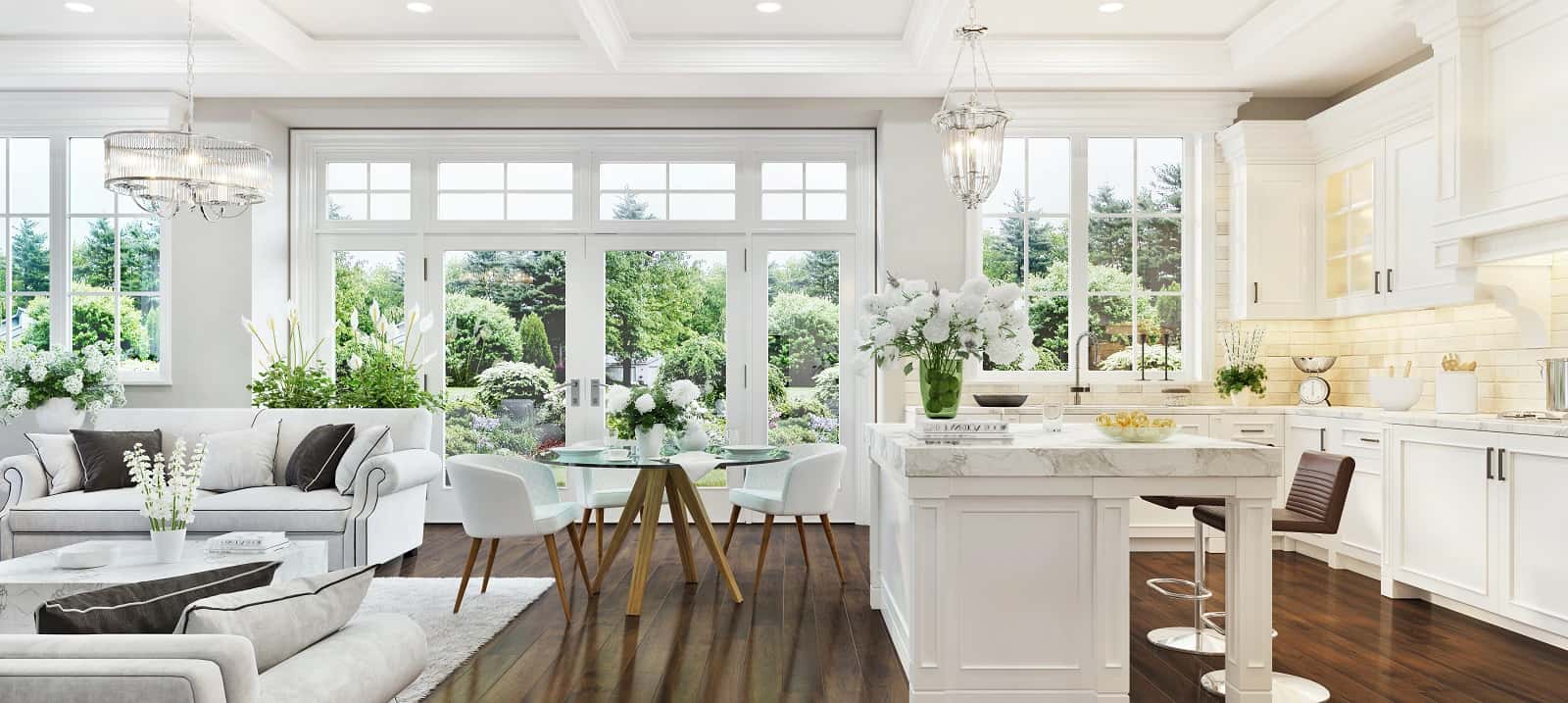 In keeping with that idea, you can use that flower arrangement on your soup bowl to decorate your plain kitchen island. If you have a cluttered kitchen island, remove the dishes and whatnot in there and place your flowers instead. It can make your kitchen look more inviting and have that homey feel to it.
Conclusion
With these tips, now you can display flowers in good locations all over your home. It also matters what you do to make it blend well with your décor and theme. You'll want your flowers to look like they've been curated to fit in your home, rather than something you just randomly thought about at the very last minute. Now you can beautify your home and make it as lovely as spring is, with the tips above.