Poker may be thought of primarily as an Internet activity these days, but there's still something charming about hosting a night between friends in your own home. If you and your friends happen to be fans of cards, you may want to think about designing a room for an even nicer time. You don't really need one, but there's something cozy about sitting at a table and feeling like you're in a back room at a real life casino.
Here are a few tips on how to develop that feeling in a room.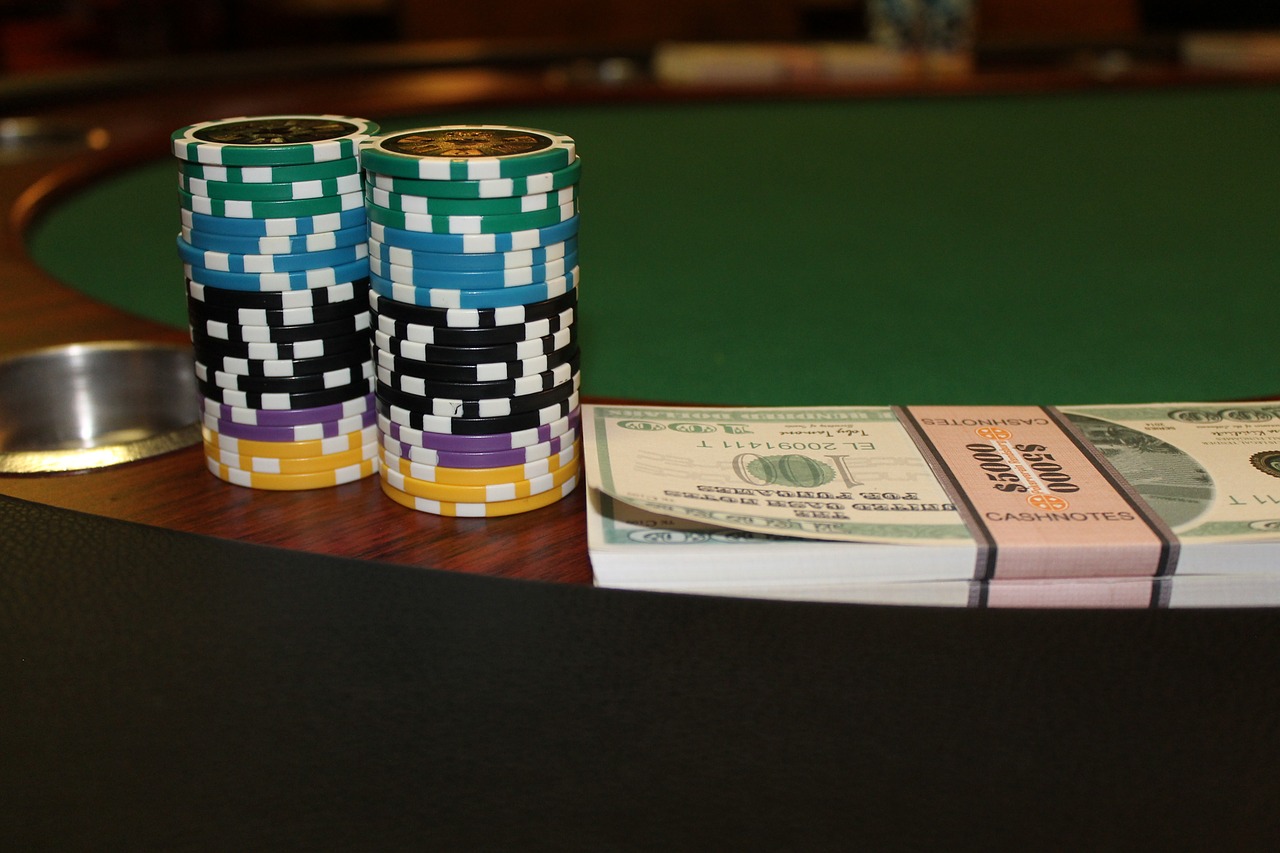 Start With The Table
If you've looked through some of our room guides and furnishing ideas, you may recall that when going over furniture for a home office, we mentioned that the table is the defining element. That's exactly the same when you're setting up a home poker room. You can always get by with an ordinary table, but ideally this is one area where you'll splurge some to afford a professional quality poker table. If anything, you might want a collapsible surface to put on top of this in the event that you need to use it for something else. But the primary function should be as a poker table. This will get things started with a decidedly professional feel.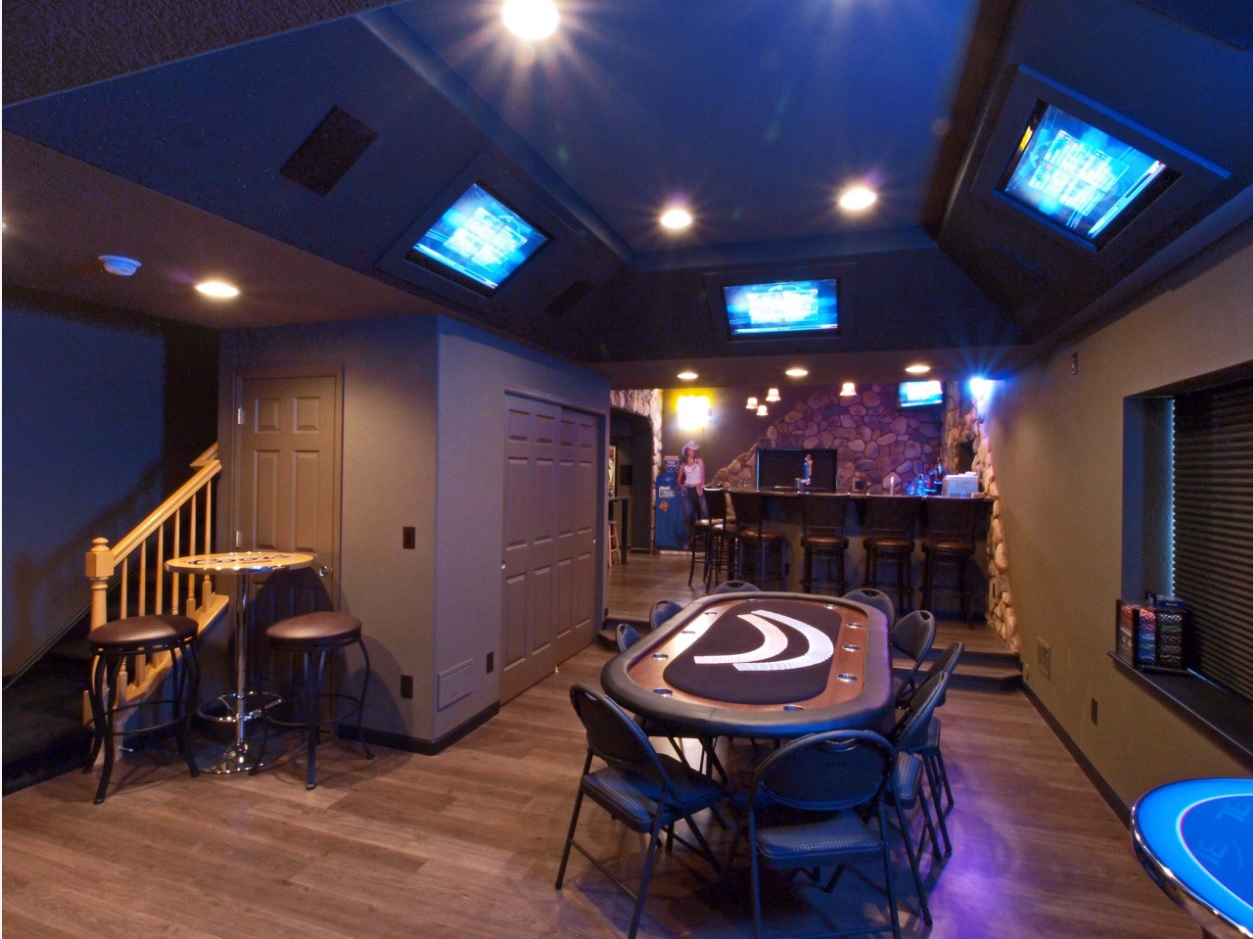 Opt For Comfortable Seating
If you think about poker rooms, you probably can't come up with a typical type of seating. There's not really a standard style for chairs around a poker table, and that leaves you depending on your own creativity. You might take a look at some examples of home poker rooms for inspiration, and if you do so you'll find that while most people's chairs look different, all of them tend to be geared toward comfort. This is an activity that's ultimately about relaxing and socializing, so you'll want your friends to be comfortable as they sit and play.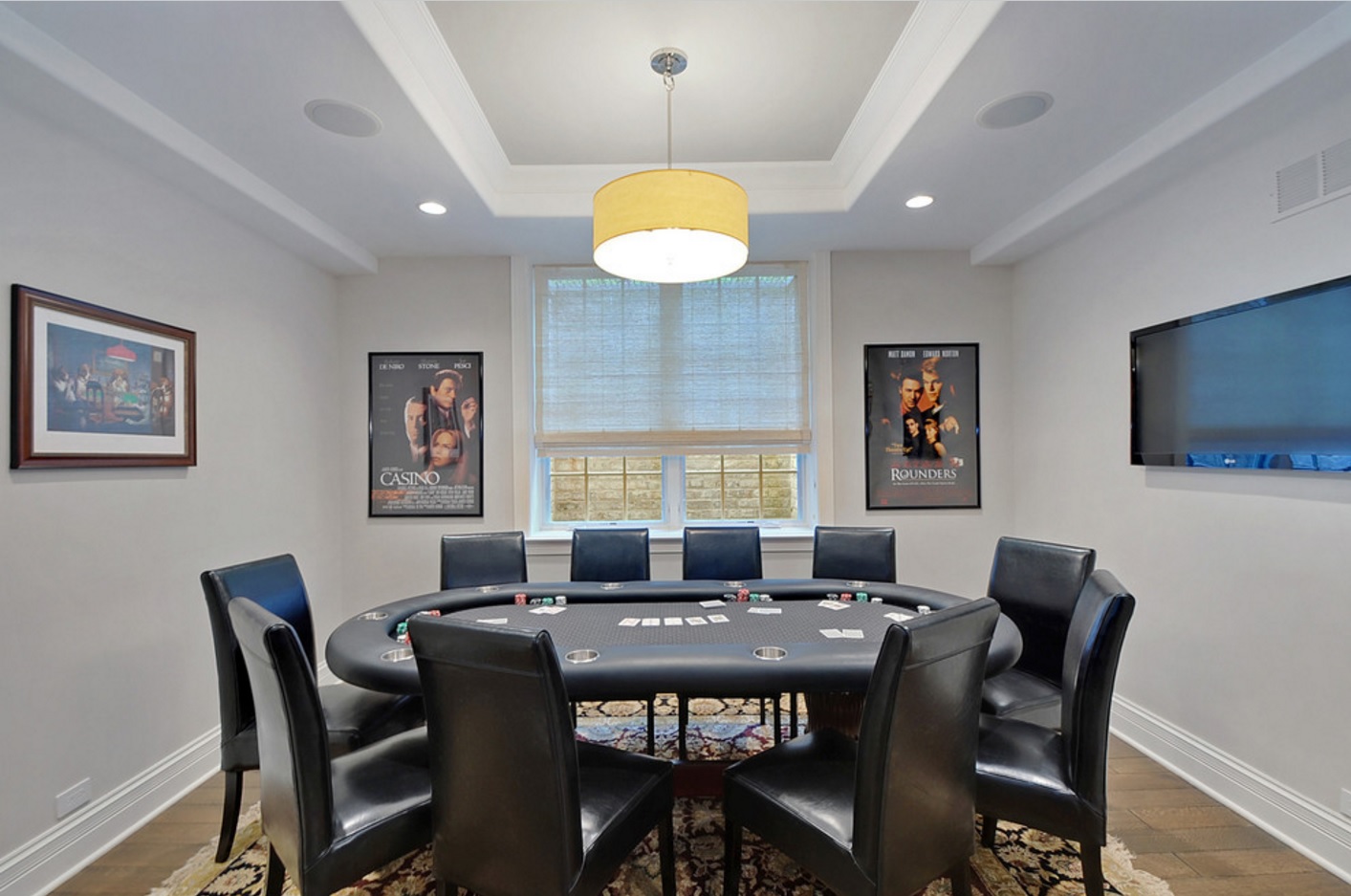 Frame The Rules
Most people know how to play a few types of poker games—typically 5-card draw and Texas Hold'Em. But it's also true that the game's other variants have become more popular thanks to mobile apps and online casino sites. As one site states quite correctly, there are now dozens of poker games to choose from. You don't have to play them all, but picking out a few of the most popular ones, finding the rules, and framing them somewhere in the room can be a nice touch. You'll always have something to reference during a game, and it helps to set the mood even as a decoration.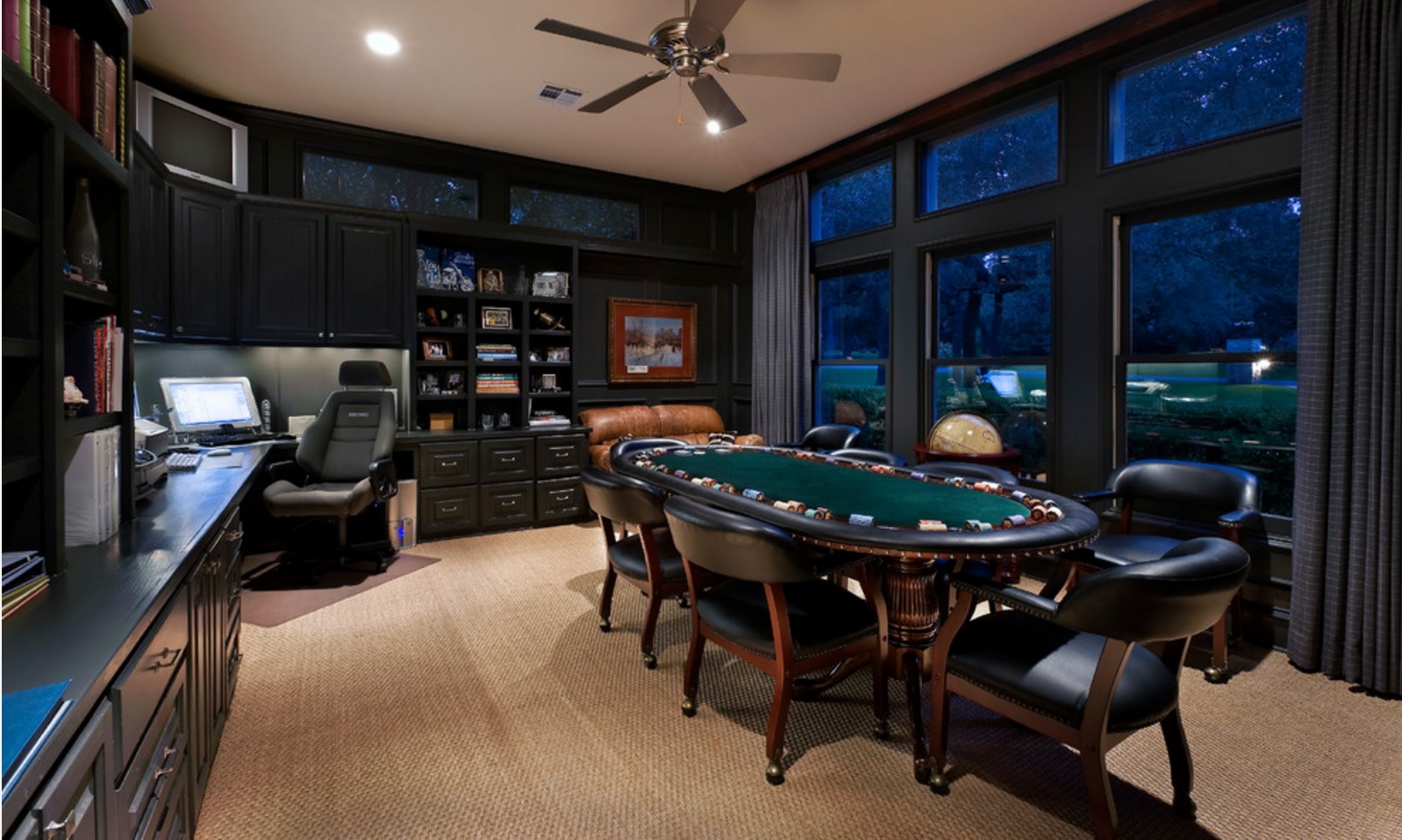 Build A Bar Counter
This is a bit more involved, and it's only for the truly committed. But if a home poker room is a big deal for you, you might want to consider doing some carpentry and installing a bar counter. Most of us tend to associate poker with classy cocktails, and having a place like this where friends can mix their own drinks spectate after they're eliminated from games or tournaments can be a great touch.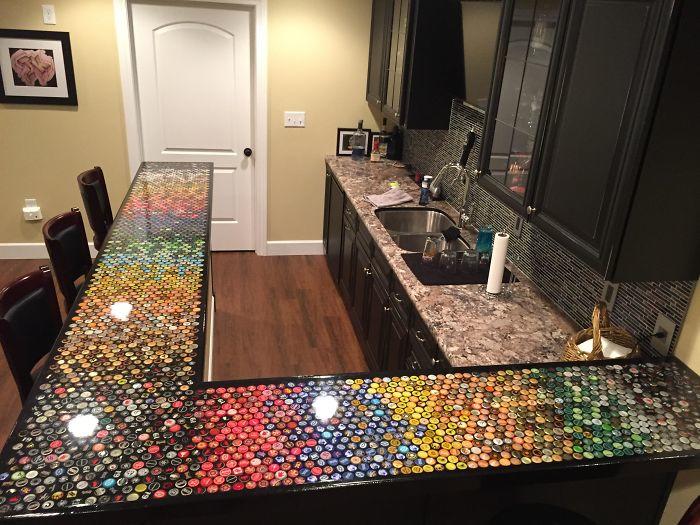 Consider The Wall Art
The wall art can really bring the room together. If it's done in an artistic fashion, the framed rules can be a nice start. You should also consider some framed posters, paintings, and photos to really set the atmosphere you're looking for. One site with a detailed list of ideas for a home poker room recommended "Dogs Playing Poker" as a nice piece of art. You might also consider posters for movies that involve poker, such as Rounders or Casino Royale. You might also consider framing old photos of celebrities like Frank Sinatra playing the game. Going overboard can make the room look cluttered, but a few pieces of wall art like these can be a nice addition.