Most of our lives are highly dominated by technology. As such, it won't come as a surprise that today's home designs are following suit. If you go through design ideas of architects and interior designers, you will see that they are also endorsing designs that accommodate the technology-driven and busy American lifestyle. It's becoming more common for homebuilders to include technology-driven conveniences like Command Centers and Prep Pantries in kitchens.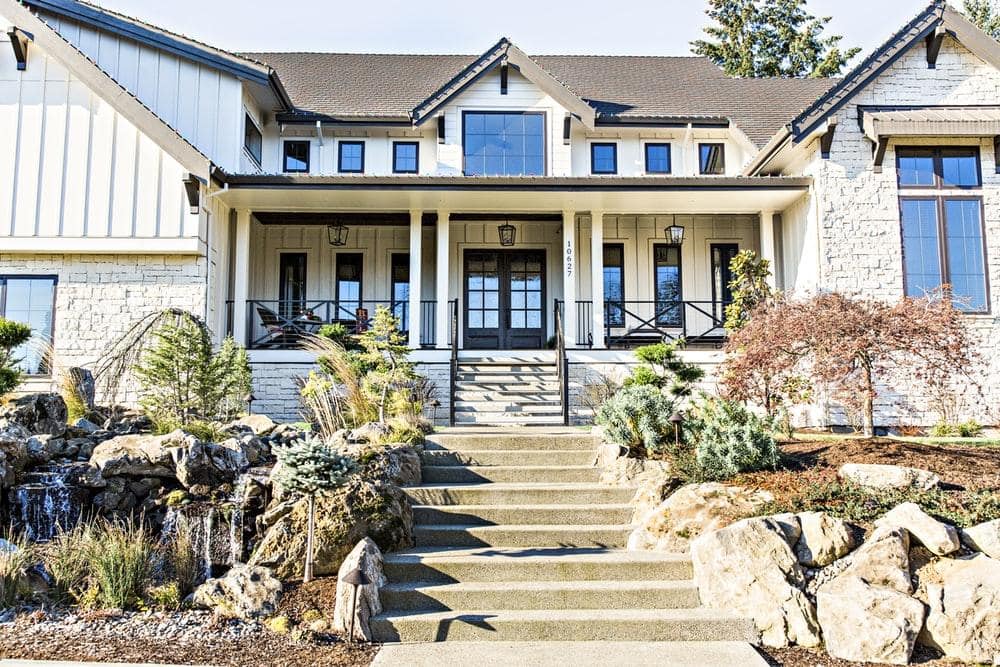 Source: https://unsplash.com/photos/PJMbzWAz26M
Currently, five current trends are dominating the house design and interior decorating industry. These designs are all reflections of people's preferences for environmentally-friendly spaces, modern and simplistic design of Zen-Dens, open floor plans, high ceilings, and flex rooms. Of course, securing one's property is always en vogue. No matter how architecture trends change, one thing holds true: people will always seek out home insurance from Allstate or from other insurance firms.
Kitchen and Prep Pantries
Prep pantries are not only dedicated to storing glasses or pouring drinks. Based on their size, these additional kitchen spaces are built to house meal prep areas, warming ovens, sinks, and countertop appliances like coffee makers and microwaves.
With prep pantries added to the kitchen, the central kitchen will now serve as an attractive entertainment hub. This kind of pantry is reminiscent of the past butler's pantry. It can hide the mess from guests and leave it for cleaning later. All you have to do is close the door.
Kitchen and Command Centers
Large computers are nothing but remnants of the past, so you have to say goodbye to your kitchen desk or computer center. Command Centers now include numerous charging stations, dedicated spots for package deliveries, Google Minies, Amazon Dots, and access to tablets or iPads. If you are looking for a recipe to cook, the Command Center will make everything easier for you.
The home's command center should be strategically placed in the kitchen just like the past "household bills desk." And to keep the fixtures and appliances you store in these new spaces, consider investing in contents insurance, another feature available from home insurance companies.
Environmentally-conscious Home Designs
Eco-homes or eco houses are low-impact environmentally-friendly homes built and designed using technology and materials that lower energy needs and reduce your carbon footprint. Next year and in the next five to ten years, environmentally-conscious homeowners will be looking for homes with the following features:
Less than 30% window-to-wall ratio
Maximum foundation, roof, and wall insulation
Tight and fully-sealed building envelopes
Energy-efficient cooling, heating, and ventilation capabilities
Water-efficient appliances, toilets, faucets, and other house fixtures
Higher ceilings to create an optical illusion that also delivers freedom and openness throughout the property, adding more depth and space.
Flex Spaces in Future Homes
In the future, homeowners are expected to demand flex rooms that can easily be transformed for various uses, fitting the needs and wants of its owner. For example, the homeowner wants a room or space he can use to accommodate little kids like a playroom. With flex spaces, he can easily convert the area into a playroom. If he wants to make it into an office or a gym, he can also do so.
Final Takeaway
Many people choose to invest in upgrading their home. If you can afford it, your comfort should not be compromised; especially in a place you call home. Aside from beautifying your home and keeping up with home design trends, you should not forget about investing in home insurance. Insuring your home and the contents in it will give you peace of mind. Many things are uncertain in this world, and the only way you can keep yourself and your family ready for the unexpected is through insurance. If you insure your property, no matter how damaging a flood, fire, or hurricane may be, you can always bounce back.
So, do yourself and your family a favor now. Beautify your home, make it environmentally-friendly, and fully insured.