Even if you're not a professional musician, adding acoustic treatments to your home can dramatically increase the happiness and peace of your home. If you have a condo or townhouse that experiences noise bleed from other units, or if you have an open concept layout that makes it difficult for various family members to work on separate tasks due to the noise stylish and affordable acoustic treatments  placed in the right spots, like high-quality hardwood plywood on kitchen cabinets and islands, can help control that excess noise so your home is quiet and peaceful. By using several different types of acoustic treatments, you can effectively dampen any noise or combination of noises.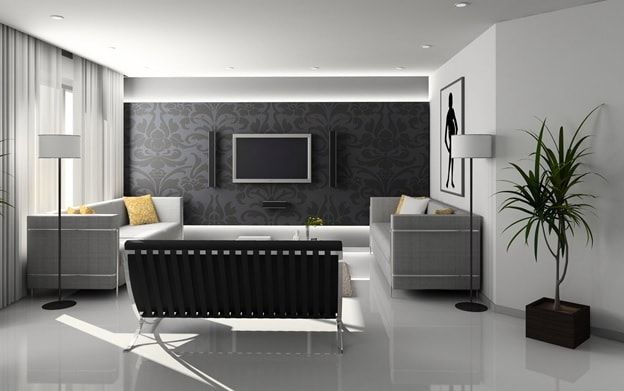 Flooring
Most of the time home experts recommend installing wall to wall carpeting with very thick padding to absorb home noise or muffle the sound of footsteps. But installing carpet can be very expensive and carpet isn't always a practical or pleasing choice. Homeowners that have kids or pets often prefer not to have carpet because of the risk of the carpet getting stained or scratched up. Carpet also can be a nightmare for people with allergies.
But, you don't have to sacrifice the beauty and health benefits of hardwood floors just to get some relief from the noise. If you don't like carpeting you can still get some noise control with flooring that has some mass, like natural hardwood flooring there are several techniques that can be used when installing hardwood floors that will help absorb noise and reduce the impact of footfalls on the floor. That's important if you live in a condo that is situated on a high floor above another unit. But even if you live in a single family home installing quality hardwood floors will help to reduce the noise throughout the home without having to use carpet with thick padding.
Canvas With A Twist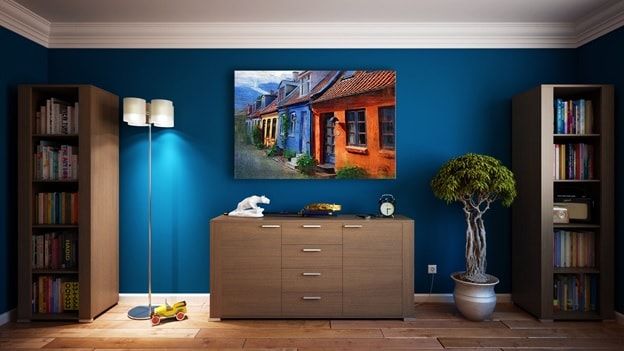 When it comes to reducing noise a smart and creative way to block noise is to use some stylish canvas prints, with a twist. Buy some big canvas prints that you really like. And then affix some peel and stick acoustic tiles to the back of the canvas. Create a gallery wall full of soundproofed canvas prints and you will create a highly effective noise barrier that also looks great. This is very effective if you live in a townhouse that has one shared wall where you really need some sound absorption. You can also use this trick in the kids' playroom or in the nursery to help dull the sound when the kids are getting noisy or the baby is crying. You can even get your children's artwork or family photos printed on canvas and then apply the acoustic tiles if you're going to use this technique in a playroom or child's room. This is also good option for apartment dwellers that need to block out some neighbor noise.
Acoustic Panels With An Upgrade
If you are trying to divide an open concept space into separate functioning areas, like creating a home workspace for adults and a play area for the kids, then the best solution is stylish and modern acoustic panels. Sustainable and created with design in mind these acoustic panels can work as room dividers while reducing the noise in an open concept layout. They also are a smart way to divide a child's room so that each child has their own separate space or decorate and soundproof a home office. With many different materials, colors, and designs these panels are a smart and affordable way to improve the function and the appearance of any home. They can be use to provide extra soundproofing in a media room or man cave. They are also perfect for a home gym so that you can listen to some motivating music as loud as you want while working out.