How long does it take to remodel a bathroom? What is the average bathroom renovation timeline? Read on to find out here.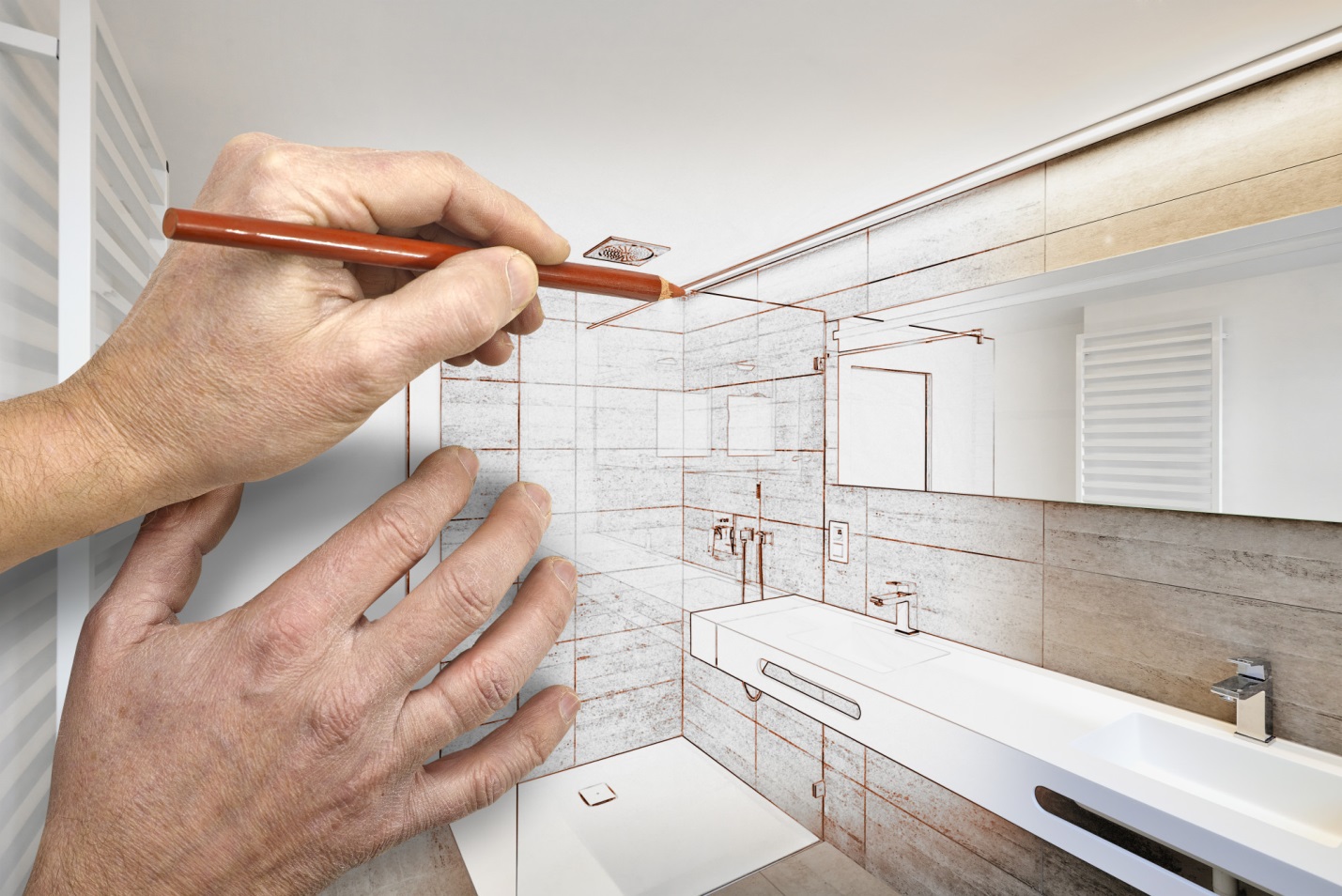 Did you know that Americans spent an average of $9,081 on home improvements in 2018?
Home improvements can help boost a property's resale value, and also make your house feel more like home. One great way to improve your home is to remodel your bathroom.
But before you do it's always good to know everything about bathroom renovations. Keep reading to find out how long does it take to remodel a bathroom and what to expect.
How Long Does It Take to Remodel a Bathroom?
Remodeling your bathroom isn't a quick job. So, if you're expecting the answer to the question 'how long does it take to do a bathroom remodel' to be a few days then you might be shocked.
On average a bathroom remodel can take upwards of 20 days. Some bathroom remodels may take more than a month to complete, depending on certain factors.
Factors That May Affect the Remodel
There are several factors that may affect how long it takes to remodel a master bathroom.
One factor that affects the time it takes is the size of the bathroom. Smaller bathrooms will take less time to complete than larger bathrooms.
Another factor that you need to consider is the extent of the remodel. For example, if you want to pull everything out and start from scratch, this will take longer than just adjusting a few things in your bathroom.
Another factor that will affect the length of time to remodel your bathroom is if you're going to do it yourself or get contractors in.
Doing it yourself may take even longer if you don't know what you're doing. Getting contractors in to do the plumbing, tiling, and electrics may also take quite a lot of time, depending on their flexibility and how well you can schedule each to come in.
Another factor that might influence how long it takes to completely remodel a bathroom is whether the materials you want are available in-store or online. Materials that need to be custom made or specially ordered will take longer to be ready. For example, some glass shower doors might need to be customized to fit your bath or shower.
What to Expect: Bathroom Renovation Timeline Guide
All bathroom renovations are different and can take longer than expected. However, to give you a head's up of what to expect, check out our rough guide on your renovation timeline.
Step 1: Demolition
The first thing to expect from a bathroom renovation is the demolition of the current bathroom. Bathroom demolition will include site preparation, protecting the floor and the rest of the house, and removing everything you no longer need. This will take roughly 1 to 2 days.
Step 2: Installation of the Basics
After demolition is complete, the next two days will be used to transform the design of the bathroom. This includes the plumbing and electrics of the basic things such as the bath and/or shower. During these two days, you might also expect to have fans and ventilation systems installed.
Step 3: Drywall
Once the basic parts of the bathroom are in place, the team of contractors, or yourself, can then focus on installing the drywall to adjust the layout of the bathroom.
This process will also include installing moisture-resistant boards around the bath or shower. Expect the drywall to take up to five days, maybe even longer depending on the time it takes to dry.
Step 4: Tiling
Now that all the walls are in place, you or your contractors can start installing the tiling. Tiling can take up to a week, depending on the size of the bathroom and the drying conditions of the room. On top of the installation, tiles also need to be grouted and sealed to prevent water from getting into them.
Once the tiles are set, you can then paint and prime the rest of the bathroom walls with the first coat. More coats of paint can be added later if necessary. Tiling can take up to a week or maybe even longer if the tiles take longer to dry.
Step 5: Final Touches
The final touches of the bathroom are then constructed. For example, the counters, toilets, and sinks are installed. Plumbers and electricians will install the essentials of your bathroom and check that they work properly.
Other final touches include adding a few more coats of paint and installing a towel rack. The final touches stage can last between two to four days, depending on how much more work you want to be done.
Step 6: Inspections
Once everything is in place and to your liking, you need to ensure that it passes inspections. Contractors will inspect their handy work, such as plumbing and electrical work, and ensure that it's working well.
They, or you, will also need to clean the space and make sure it's ready to be used. This process can take a day or two, depending on the work that needs to be checked and the amount of mess that needs to be cleaned up.
Transform Your Bathroom
Now that you've found out the answer to 'how long does it take to remodel a bathroom' you have no excuses for keeping your dull and tired bathroom. Find local bathroom renovation experts to help you transform your bathroom now.
If you enjoyed this article, make sure you check out some of our other small design ideas. From bathroom to kitchen, our blog has all the greatest and latest tips and tricks to help you renovate your home.