Are you trying to figure out how to spruce up your office building exterior? Read this article to learn more about making it have more curb appeal.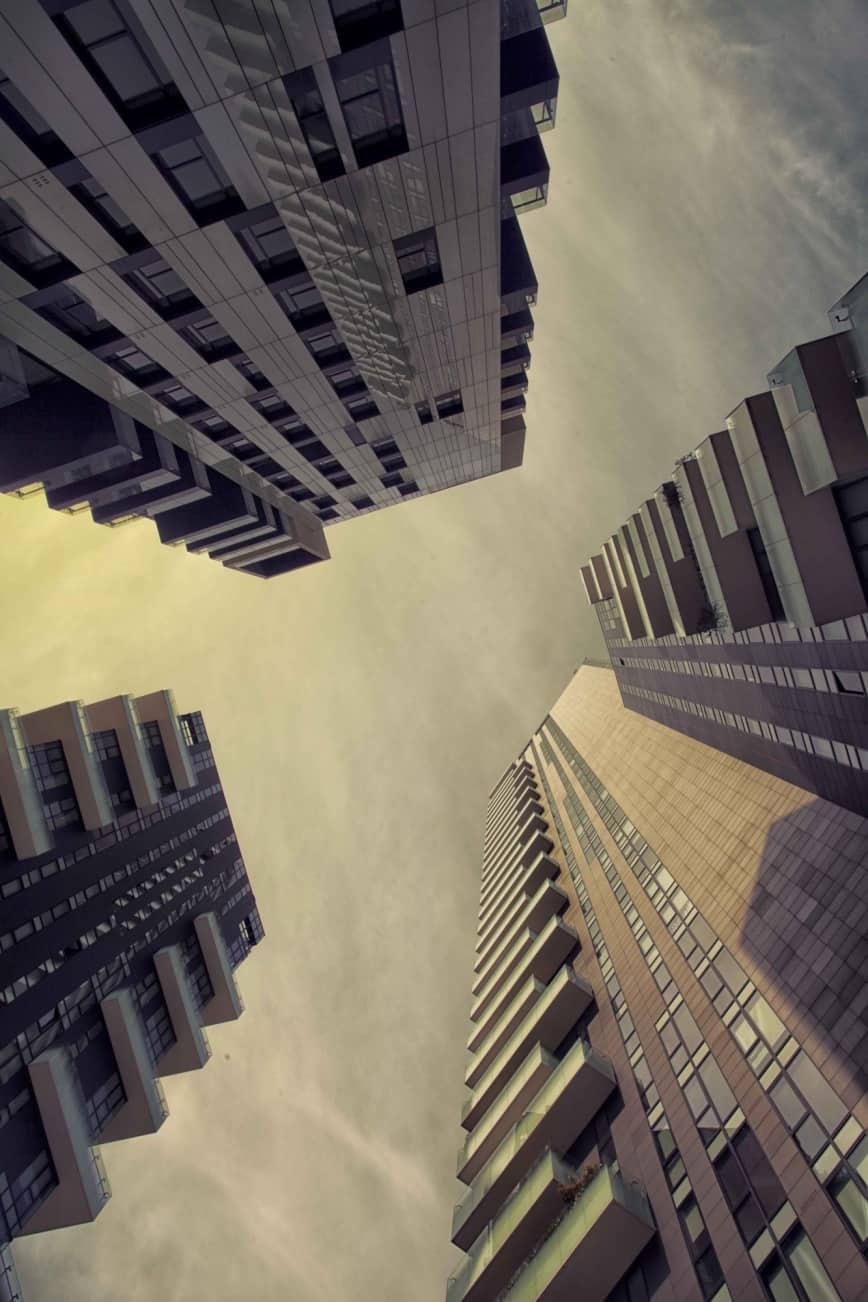 In the US, the national commercial vacancy rate is approximately 13%.
If you're trying to attract new tenants to your building, you know how tough it can be with such a competitive market.
However, one good way to make your building more desirable is to think about the office building exterior and landscaping. If your building doesn't have instant curb appeal, potential renters are likely to pass it by.
Curb appeal is just as important to commercial real estate as it is for residential. If you're wondering how you can improve your exterior, keep reading for our top tips to spruce up your building, making it more desirable for tenants.
Add Landscaping to Your Office Building Exterior
To make your office more appealing, spend some time on landscaping. The days of barren concrete buildings and parking lots are long gone. Employees want to spend their time at a pleasing, relaxing office, with greenery and trees.
Can you plant some shrubbery or flowering plants near the entrance? Or line the sidewalks with trees?
A small investment in landscaping can add a huge amount of curb appeal, turning a building from something uninspiring to a place where employees enjoy taking breaks outside.
Exterior lighting is important too, and many workers may be leaving work after the sun has set. Ensure your outdoor lighting is working correctly and provides enough light, as this is essential for keeping workers safe.
Outdoor Seating
Being cooped up inside all day isn't healthy for anyone. So, why not create some outdoor seating and relaxation opportunities for your tenants?
Many employees may enjoy having a workplace meeting in the fresh air or eating lunch outside. They may also go outdoors to have quiet time to make a phone call or concentrate on an essential task without distraction.
Try to add some picnic tables, outdoor seating, or patio tables, giving additional staff areas to work or socialize. We spend so much of our lives at work, so an office that can offer outdoor workspaces is a big drawcard for many companies.
Repave the Parking Lot
First impressions matter, so what will employees think when they pull up to a cracked, run-down parking lot?
A poorly maintained parking lot may make employees and clients think that the building is being neglected, both inside and out.
Repaving the driveways or parking garage is a simple, affordable way to give the building a fresh, new look. Be sure to also remove any weeds from any cracked pavement.
Does the Building Need New Fencing?
If your commercial building exterior design uses fencing, is the fencing in the best possible condition?
If not, commercial vinyl fencing options could be used to give your fence a new life.
Fencing is standard for buildings that may have childcare centers, pet facilities, or just for privacy reasons. Ensure your fencing is free from decay, damage, or broken posts.
An old fence makes the building look unsafe and doesn't do much to boost its value.
Remodel With Color and Texture
If you have it in the budget to remodel, why not change up the commercial building exterior finishes?
Instead of solid brick, concrete, or stone, use color and texture to create a more interesting look, architecturally.
You can use siding, tilework, brick, or vinyl to add excitement to the building's exterior, making it look newer and more modern. Although it can be a significant investment, it can pay off if you're looking to attract new tenants or raise rental prices.
Use patterns, texture, recycled materials, or angles to transform your building into something brand new. You can look at other buildings in your area to get ideas, then work with an architect to help bring your plans into reality.
Install New Signage
An affordable way to spruce up the building is by installing some new signage.
Make sure your building has the street numbers positioned somewhere on the building's exterior. With so many people visiting office space for the first time, it can be easy to get lost or confuse it with another building.
Large, easy to read numbers help new arrivals know that they're in the right place, a big relief for those running late for important meetings or interviews.
Your signage should also include a directory of all businesses in the building, including their name and which floor they occupy. It's another simple way you can help your tenants and make the building look more professional.
Pressure Wash the Building
Over time, even the most beautiful buildings can start to look faded and run down, thanks to the effects of dirt, pollution, smoke, or bird droppings.
Keep your building looking its best with regular pressure washing. It's a fantastic treatment for removing all the grime and residue from the building's exterior, helping it look clean and new.
It's an effective treatment for cleaning but can cause damage if not done correctly, so the best option is generally to hire a professional to do the washing for you.
You'll also want to have the windows washed regularly, for the same reasons. Sparkling, clear windows look great from the outside and allow workers on the inside to have a clear, unobstructed view from the outside— along with letting in natural light.
Improve Your Office Building Today
Now that you have some great ideas about adding curb appeal to your office building exterior make some updates today to breathe new life into your building.
Improving the exterior is sure to make your existing tenants happy, but it may also help you attract new tenants. Plus, it can increase the value of your building.
Get started today to start seeing the benefits that an updated office building can bring!
Did you find this article helpful? If so, please browse some of our additional content across our site.