Although it might be tempting to hire a professional interior designer, who could do a living room makeover for you, it's you, who knows exactly what you want your house to look like, so leaving this matter in the hands of a stranger shouldn't be your only option.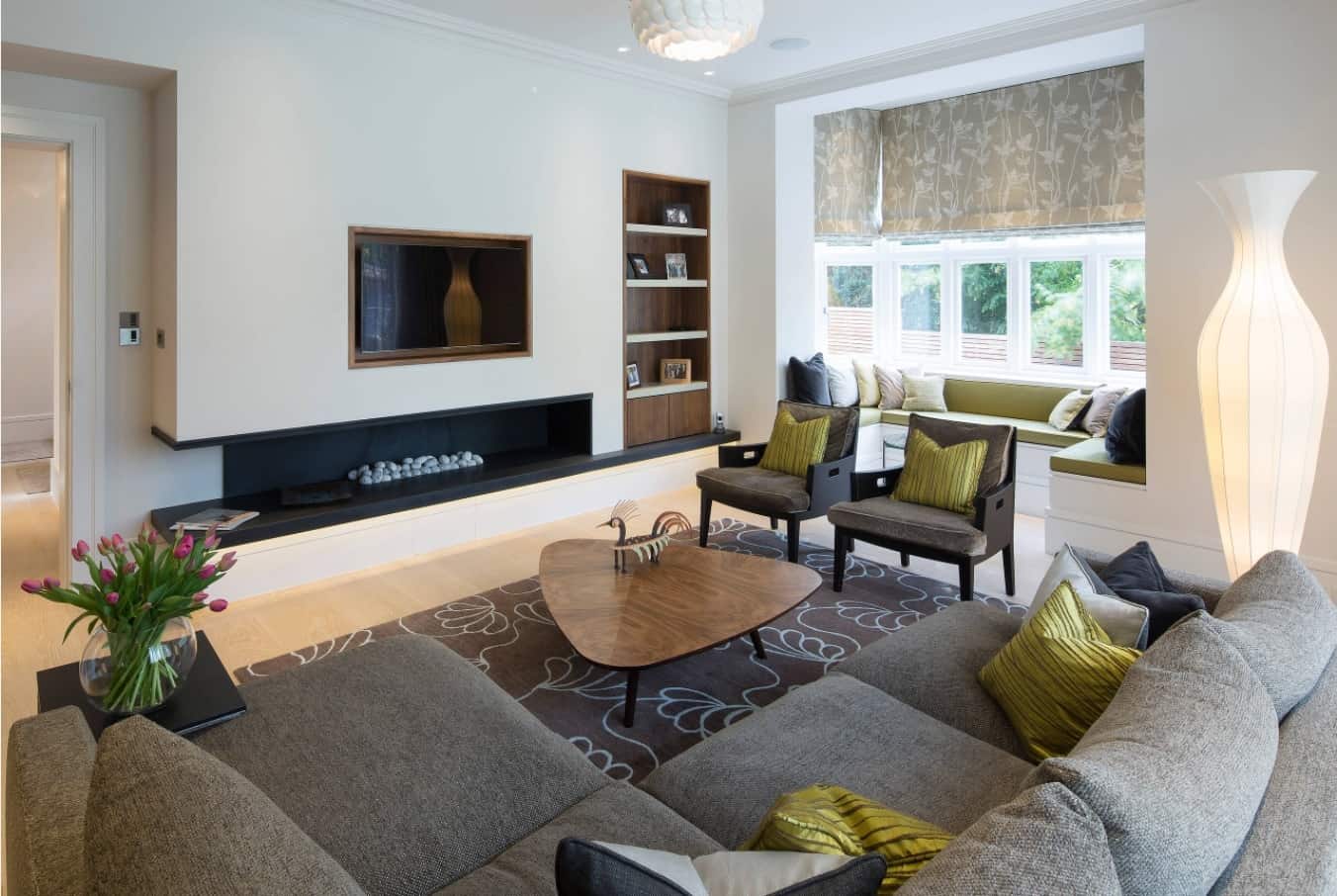 With the right guidance and some time available, you can make an appealing living space on your own.
Check this short guide to learn how to:
find the right furniture
create a focal point
design the perfect living room (yes, it's that simple!)
Choose Your Interior Design Style
When choosing your living room design, try to keep it simple. Many patterns and colors can make your room seem cluttered and chaotic. Retaining neutral colors will allow you to match it with any furniture you like.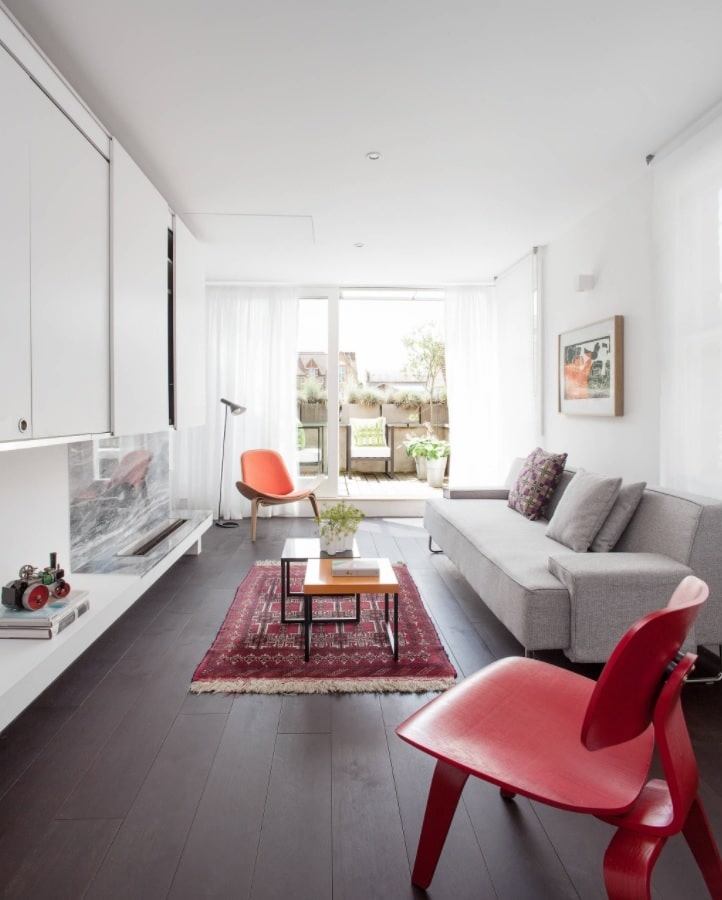 Whether you have a clear vision of your living room after the renovation or you don't have any specific idea at the time, you should consider creating a mood board. You can either make a collage out of home decorating magazines or get inspiration on Pinterest or Instagram. With the help of those tools, you can be your own designer and choose from thousands of living room concepts.
Find the Right Furniture
A living room has to be comfortable and inviting. This is the place where you can kick back, relax and spend quality time with your family. The furniture you choose should make you feel like staying in, so try to find comfy pieces that will last for a long time.
Once you've found the furniture you like, measure the floor space in your living room and mark where each piece of furniture will go. Then measure the furniture items you want to buy and make sure they fit into your living room. Multifunctional furniture is worth considering if your living room is not that spacey.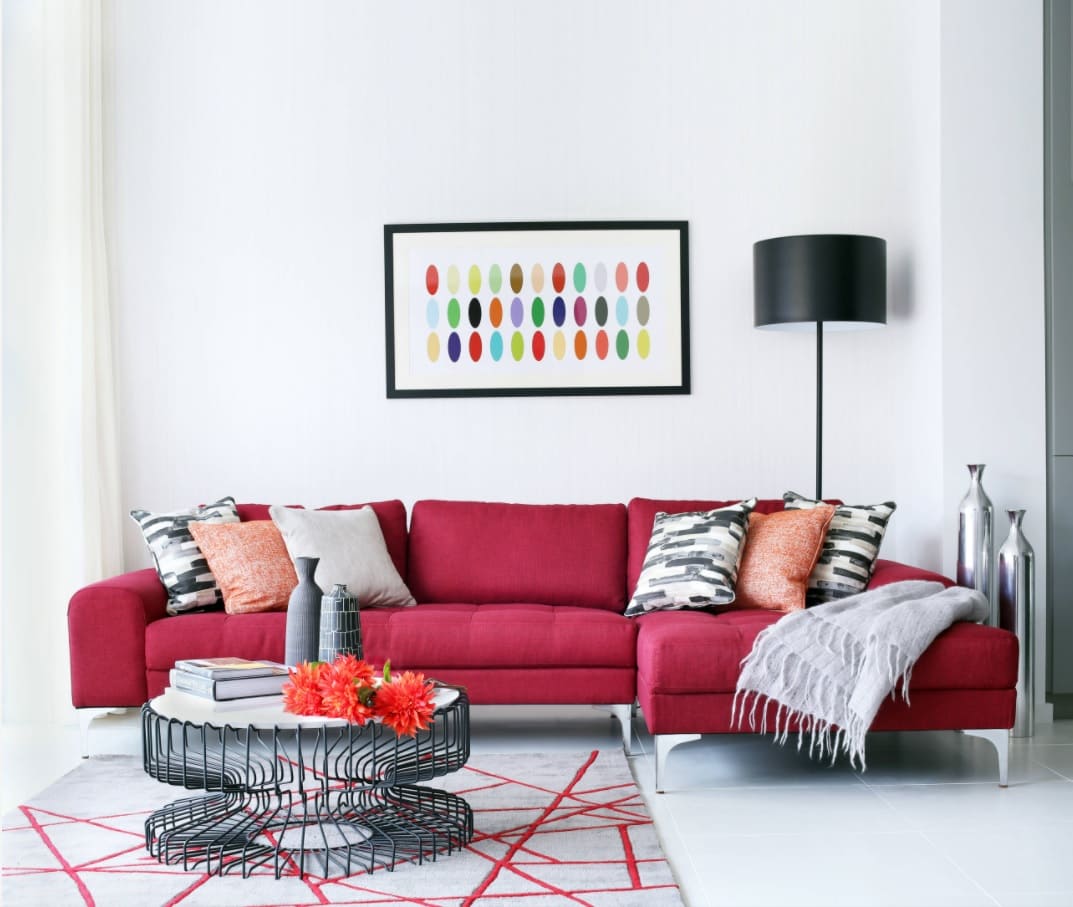 Here is a lifehack from Micadoni experts: before buying a new sofa ask about the package sizes and compare them to the dimensions of your doorways to check whether you can bring it inside the house and to the specific room you want to.
Also, when choosing the furniture for your living room, pay close attention to the materials. For instance, if you have kids and/or pets, it would be best to get a microfiber, vinyl, or leather sofa as these fabrics are easy to clean.
Create a Focal Point
Every room needs at least one focal point as it draws people's attention when they walk in. In fact, your living room can have multiple focal points, they can be anything from the artwork on the wall to a fireplace.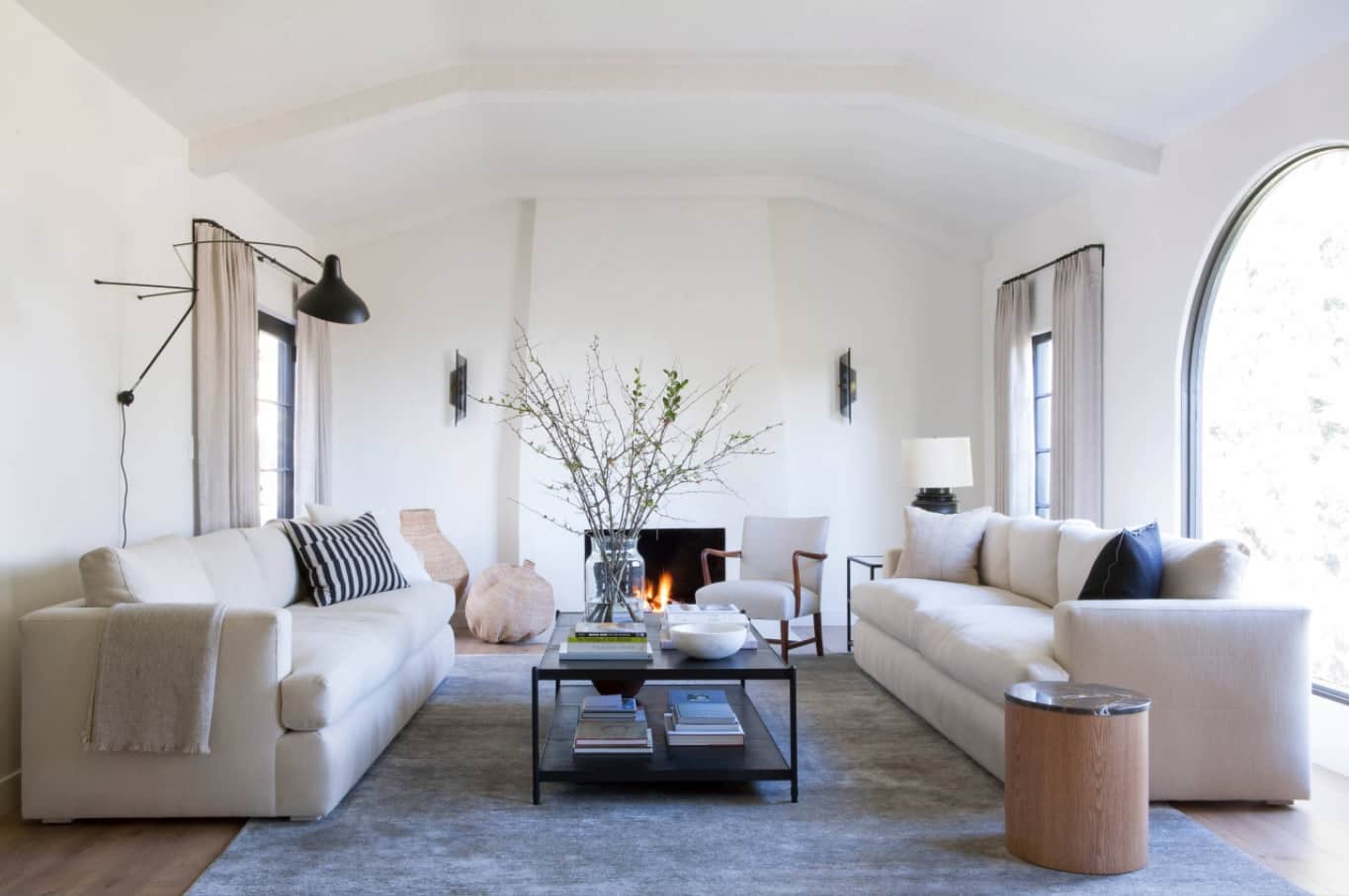 To balance your living room layout, consider toning down the presence of a TV. If you make it your focal point, there is a chance that watching TV will be your main entertainment there.
Try using color blocking as an interior design technique. This means that you should use one or two colors for the entire space, except for one wall. This is a great idea if you want to create a focal point in your living room without spending a lot of money.
Maximize Your Space
If your living room is cramped and narrow, you need to find ways to maximize your space. For example, choose the proper size and scale of the furniture – club chairs, wall sconces, and leaner tables are your best bet. In case you want to set up an office in your living room, it would be better to get a floating desk to save more floor space.
Another way to set apart your conversation area from the rest of the room is by placing a rug that is a little bit bigger than your couch.
Avoid It By All Means
You don't have to spend a fortune to make your living room look well-designed. Decluttering your space from stacks of paperwork, cushions (if there are way too many!), old DVDs, magazines, and other trinkets would be a first step that will make a great improvement.
Despite what the sequence of renovation works would suggest, you should choose your furniture before the color of the paint, as it can easily be changed whenever you want. That's why the furniture comes first, then you decorate the walls, look for the rug and artwork.
You might also want to fill blank walls, throw away old carpet and improve your home's lighting – every detail matters.
The Bottom Line
Renovating the living room on your own might be overwhelming in the very beginning, but it's not impossible. You don't have to be a professional designer to find the right pieces of furniture, divide your living room into zones and decorate it the way you like.
If you are not sure about the colors or the style, get some inspiration from Pinterest, Instagram, or YouTube. You can take a peek at what's popular in home decor today and design a living room that reflects you as a person. With the right plan, you will be able to renovate your living room fast and stress-free. Stay inspired!