Many homeowners, whether they own a large or small living room, love the idea of having it comfortable and cozy. Your living room is, perhaps, the most visited area of your house. That's where you welcome and entertain your visiting guests. That's also where you and your family may spend most of your time during the day. Thus, it's only understandable if you want to ensure your living room is as inviting and comfy as possible.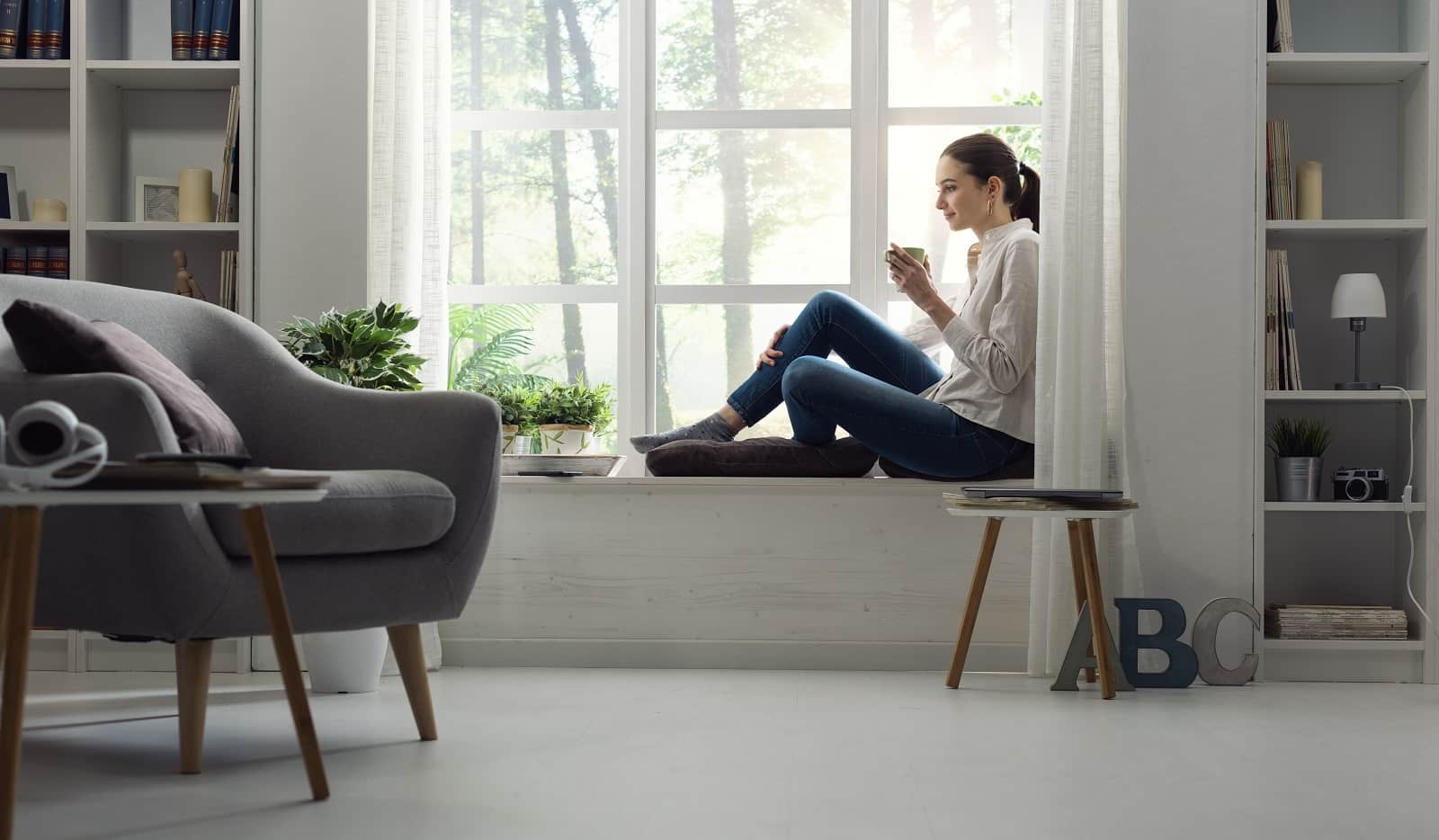 You don't need to do some major living room renovations to achieve that cozy vibe. Remember, cozy isn't a style or design option, but a feeling. Your living room is cozy when you or your house guests feel easily at home and comfortable by the time they sit in your living room. Your space is cozy if it encourages relaxation. The coziness will feel like a homey ambiance of your living room that makes anyone curl up and bundle up like a cocoon, especially as the night draws in.
Cozy is an effect or technique that you can apply to any living room style. It's a timeless effect. If your living room's cozy today, it will still be that same feeling for the future to come, depending on the elements you use, such as warm colors, large furniture, plants, area rugs, and more.
To help make your living room extra cozier, here are 15 easy and simple changes you can do and incorporate into your living room.
Add Throw Blankets
It's common for most living rooms to have throw pillows on the couch. But, for a cozier vibe, you can add a few throw blankets in the area, too. Throw blankets can quickly add color, texture, and, of course, warmth to your living room. When you have blankets for you or your house guests, these will instantly make them feel comfier and at home. Well, who wouldn't love to have blankets wrapped around them wherein they can curl up and chill, right?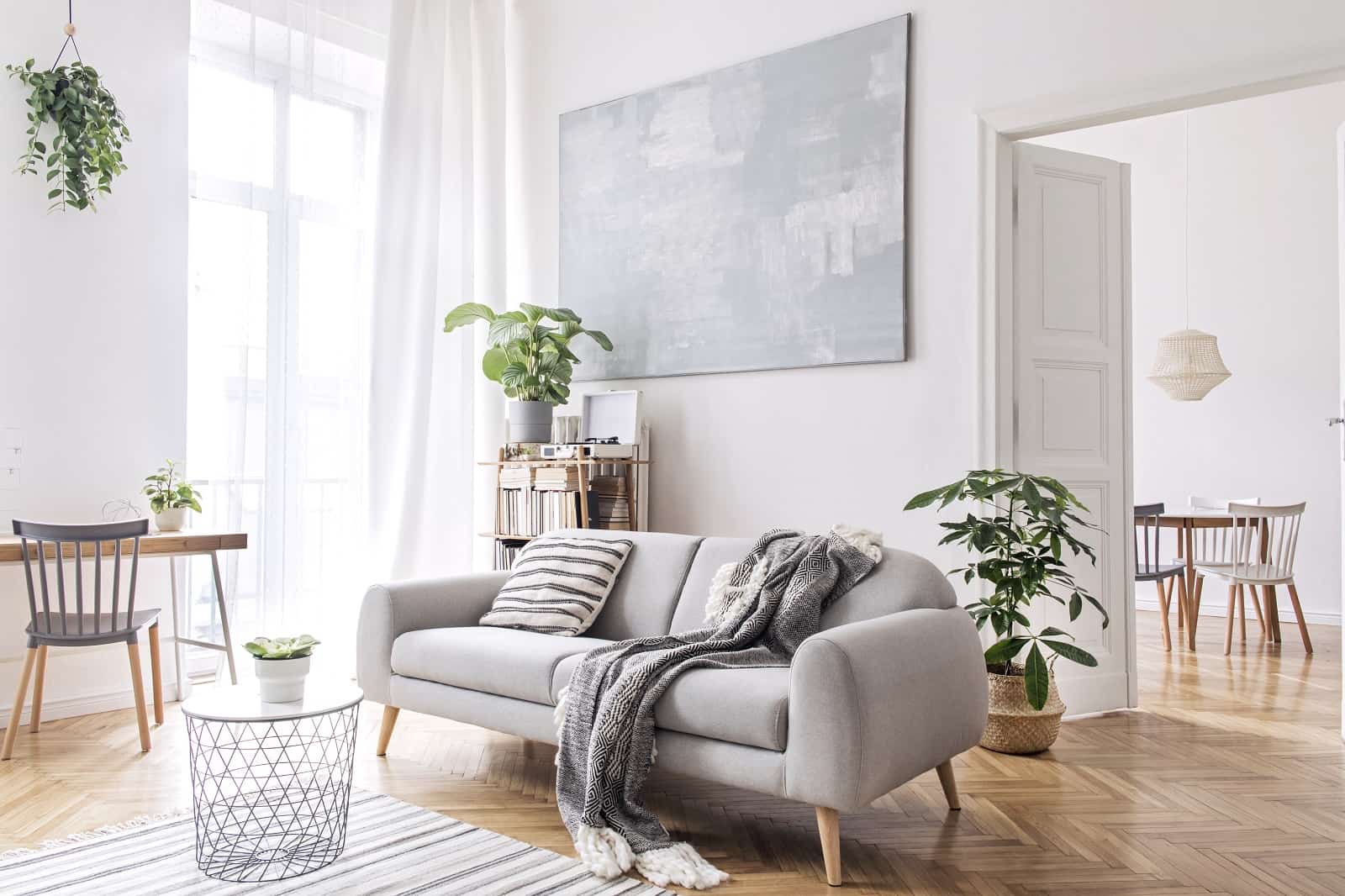 Incorporate Bean Bags
Another way of adding coziness to your living space is to decorate your living room with bean bags. You probably already have those traditional sofas dominating your living room. But, if you still have extra vast space and you're thinking about which furniture to add to make your space cozy, you can go for bean bags.
Bean bags can fill an empty corner or add 'completeness' to a certain space. The best thing about bean bags is that they're versatile, and you can easily add them to any room, may it be your bedroom, your kids' playroom, garden room, and your living room. Just make sure the style and color of your bean bag will be in sync with your living room's aesthetic.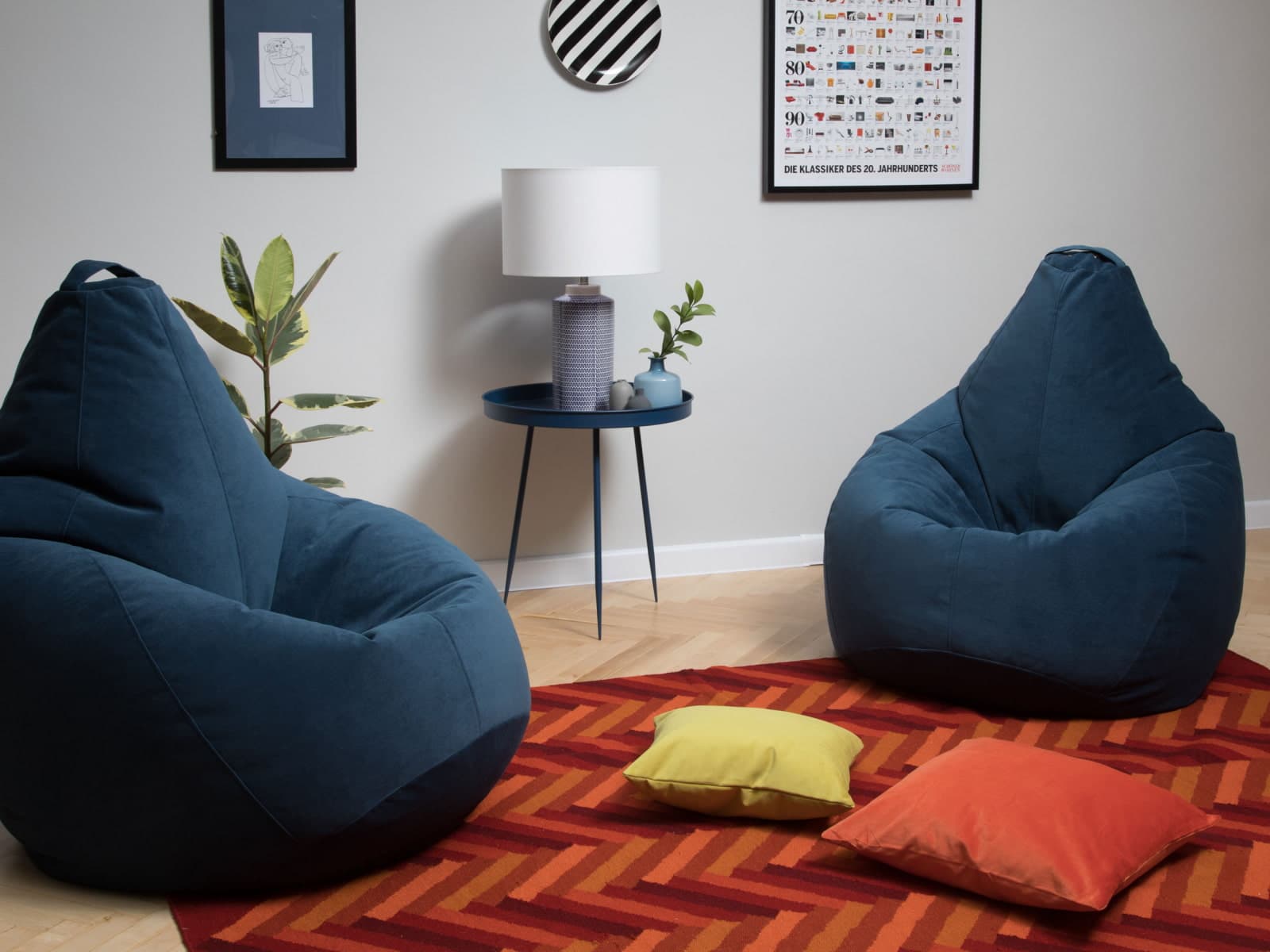 Make Use Of Tall Potted Plants
Everyone already knows the benefits of incorporating indoor plants into your living room. These plants will serve as your living room's natural air humidifier. Plus, plants also make for adorable decorations that fit any aesthetic. But, to make your space cozier, it's best if you make use of tall potted plants, especially if you have a tall room.
Tall rooms often have extra spaces and corners, and these tall plants can do the job of filling in these spaces. The great thing about house plants is that not only do they add coziness to your room, but they also add color and life into space without adding clutter.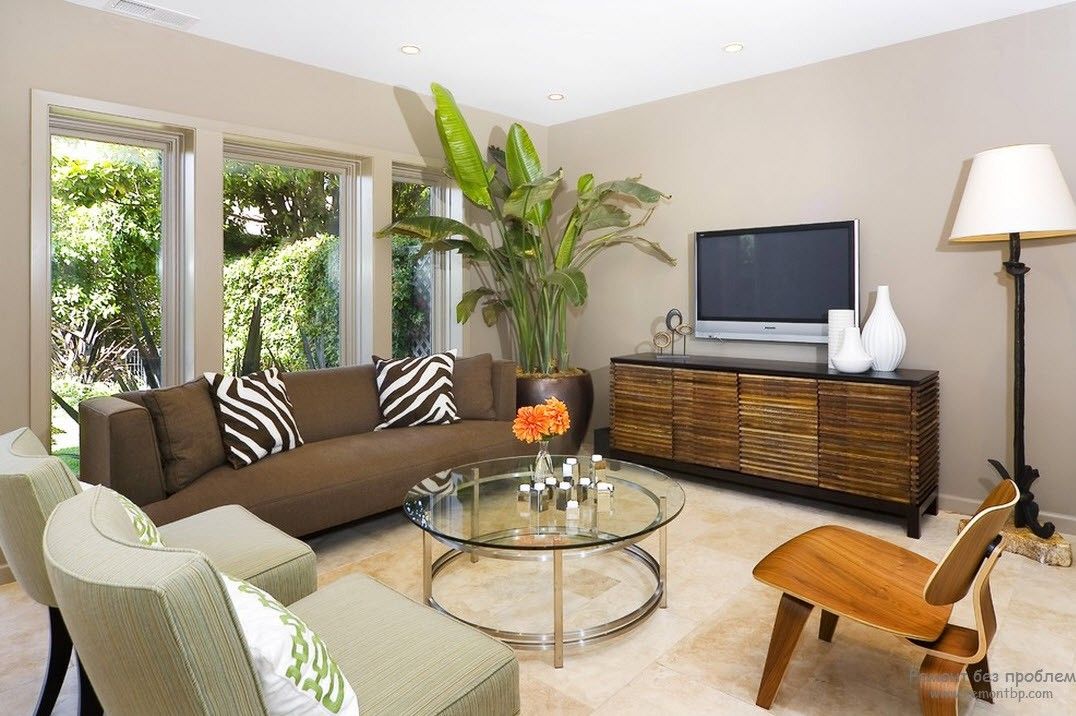 Add Books And Bookshelves
It can feel comforting and soothing when you're surrounded by books. If you've noticed, that's why some students prefer studying in a quiet library because of the relaxing aura that books release. Books also add an earthly feeling to any space and make you feel that an amazing story is right around your fingertips.
So, push your furniture into the walls, including your bookshelves, and fill them with books. Not only are books comforting, but their smell also adds coziness to your room. All you have to do, then, is to lay on the couch, with a furry blanket, a cup of tea, and your book.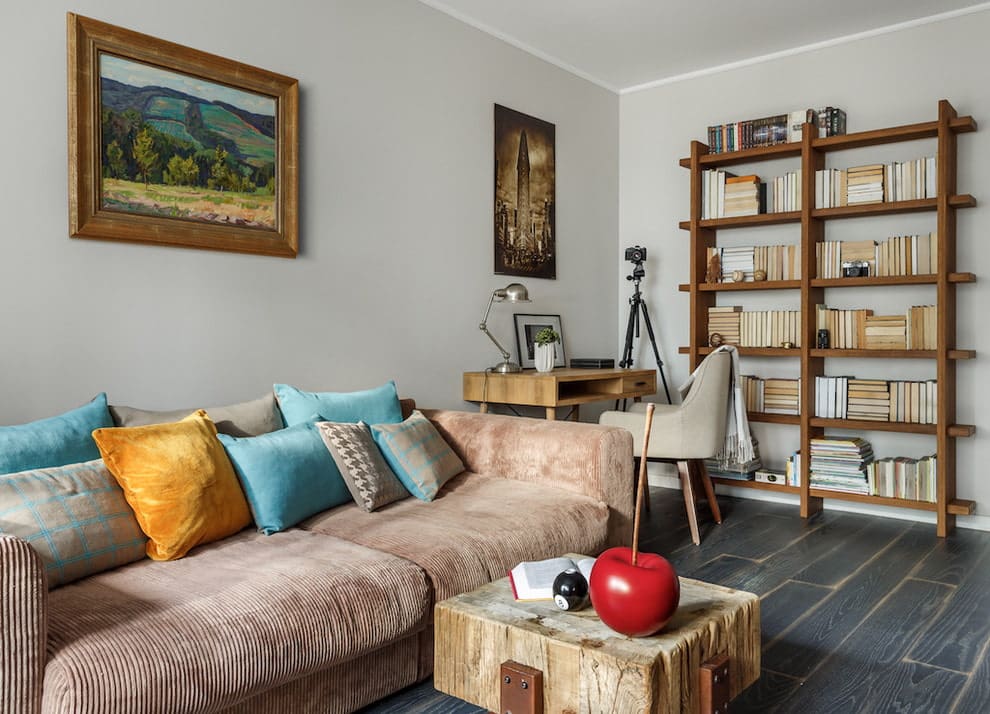 Utilize Area Rugs
While wooden or tiled floors are popular when it comes to modern or contemporary living rooms, nothing can beat a comfy area rug to provide warmth to a cold floor. It may be best if you go for a plush rug if you're looking for texture. If your interest is in color and visual appeal, you can try out a patterned rug.
Decorate With Flowers
If you're not into house plants, but still want to bring a living thing in your living room, you can decorate with flowers. Flowers will never go out of style as they can easily add life, warmth, and color to your living room. Flowers may need more care and attention than house plants, but they're definitely worth the effort. So, make sure your flowers get enough sunlight, water, and love.
Choose A Peaceful Palette
In creating a cozy living room, pick a peaceful and calming color palette that encourages comfort and relaxation. It can either be the saturated dark colors, light neutrals, hues of blue, or anything in between, the choice is entirely up to you. Just make sure you choose colors that bring a smile to your face, put you at ease, and make you feel at home.
Upgrade To A Supersize Sofa
If you're thinking of upgrading your sofa, you may go for the supersize, extra deep type of sofa. This supersize sofa is excellent for welcoming and entertaining a large number of guests or crowds, or if you wish to take a nap and have your entire body lay flat. If you don't want your couch to overpower the whole living space, then choose a color that's not too bold and overpowering. Neutral colors will do, or as long as the color goes well with your living room's aesthetic.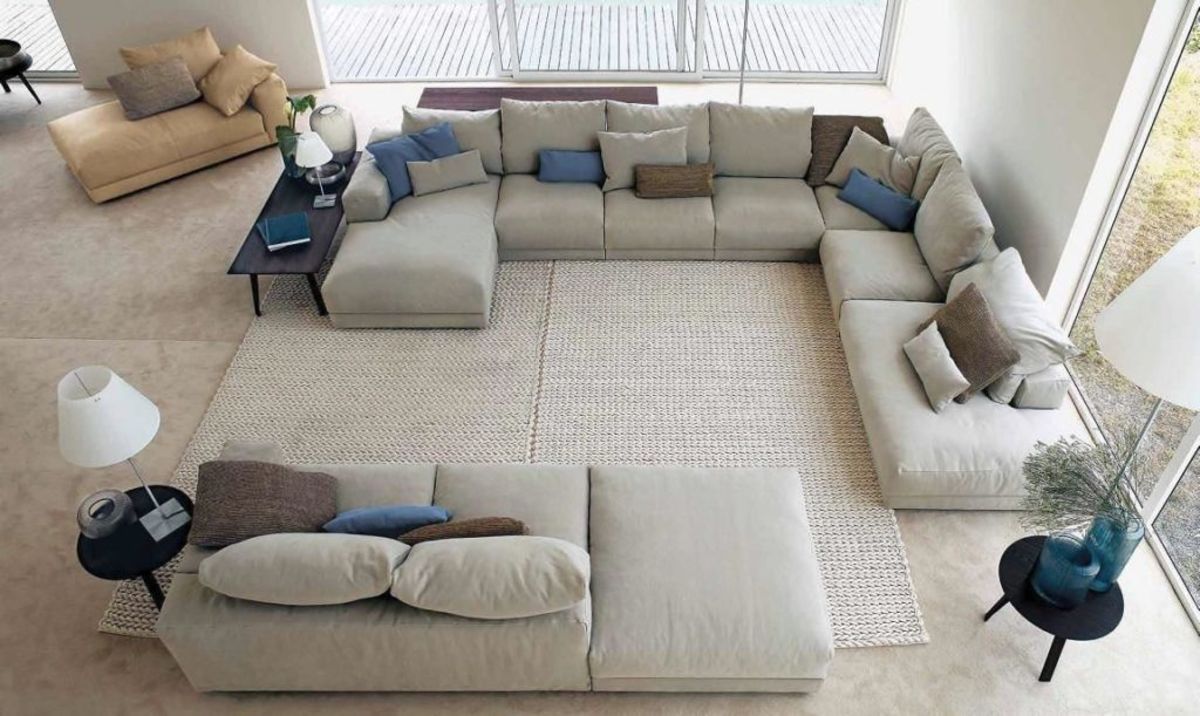 Pile Up Your Throw Pillows
There's no such thing as too many throw pillows. You can use these pillows to rest your head while watching TV, taking a nap, reading your favorite book, or while raising your feet after a long, tiring day. In simplest terms, pillows are the base of a cozy and comfy living room. So, don't hesitate to toss a few more pillows on your chairs and sofa, and even your floor. These pillows can also serve as an extra seating option for your guests.
The great thing about throw pillows is that you can update them easily as often as you want through removable pillow covers. You can DIY extra pillow covers or purchase some, then switch them up seasonally.
Light A Fire
If you're lucky to have a fireplace in your living room, then never overlook it. The flickering fire from your fireplace can undoubtedly set the mood for a warm and cozy night. If you don't have a luxurious fireplace, you can always go for scented candles and light them on every night while you're lying in the living room.
Switch To Ottomans
It's pretty obvious that sharp edges and sturdy materials don't encourage coziness and comfort. So, if you have an existing solid wooden or metal coffee table, switch that up with a cozy and soft ottoman as your new living room centerpiece. You can place a solid tray for the surface if you intend to use the ottoman for placing coffee or a laptop. Then, you can remove the tray if you want to put your feet up and turn it into extra seating. Some ottomans are also available with storage, making them functional at the same time.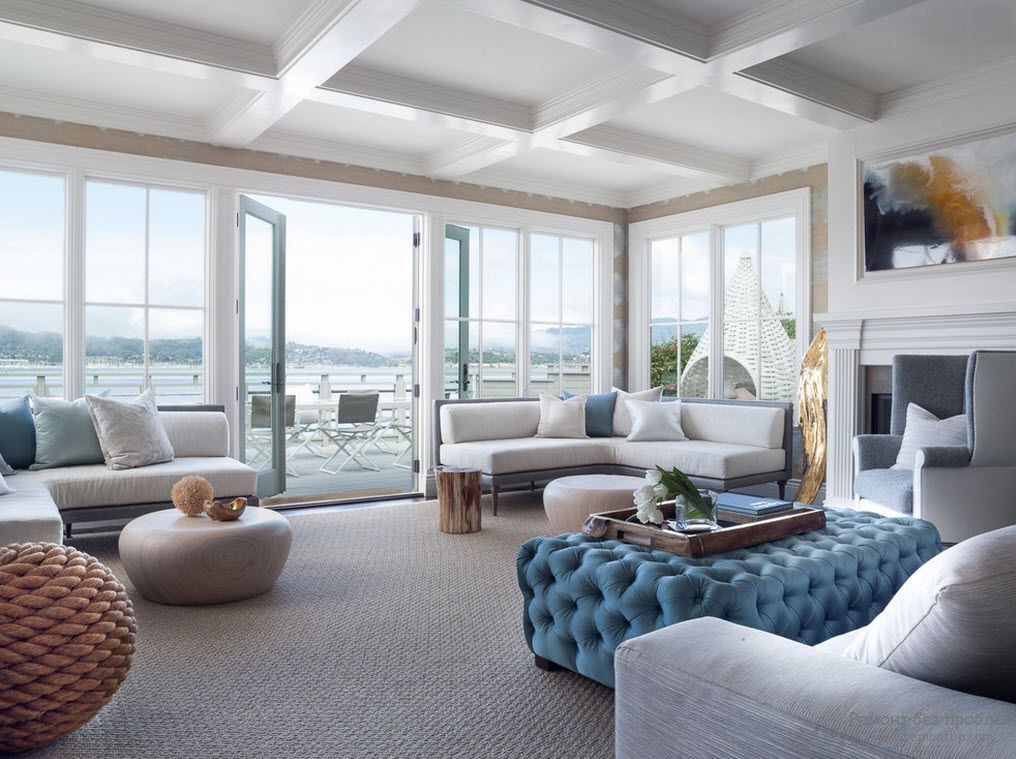 Infuse The Air
One of the easiest ways to set a cozy mood in your living room is through aromatherapy. Aromatherapy is when you use natural plant extracts that release comforting scents and put anyone in the room at ease. You can go for scented candles, burn incense, or use an essential oil diffuser. Some of these cozy and relaxing scents include vanilla, cinnamon, lavender, or anything that almost smells like freshly baked goods. These cozy scents are also known to improve your health's mind, body, and emotional health.
Hang Curtains
Another easy way to add extra coziness and warmth into your living room is by hanging curtains. The more layer you have, the cozier the room will be. Curtains also provide an additional filter against harsh sunlight, softening the space or blocking out your windows during a movie night.
Display Personal Or Family Photos
Adding family photos in your living room can add a more inviting and welcoming aura. Displaying these pictures will make your living room feel like the area is yours. That's why if you've noticed, realtors will advise you to remove all family photos you've displayed during a house tour if you're planning to sell your home.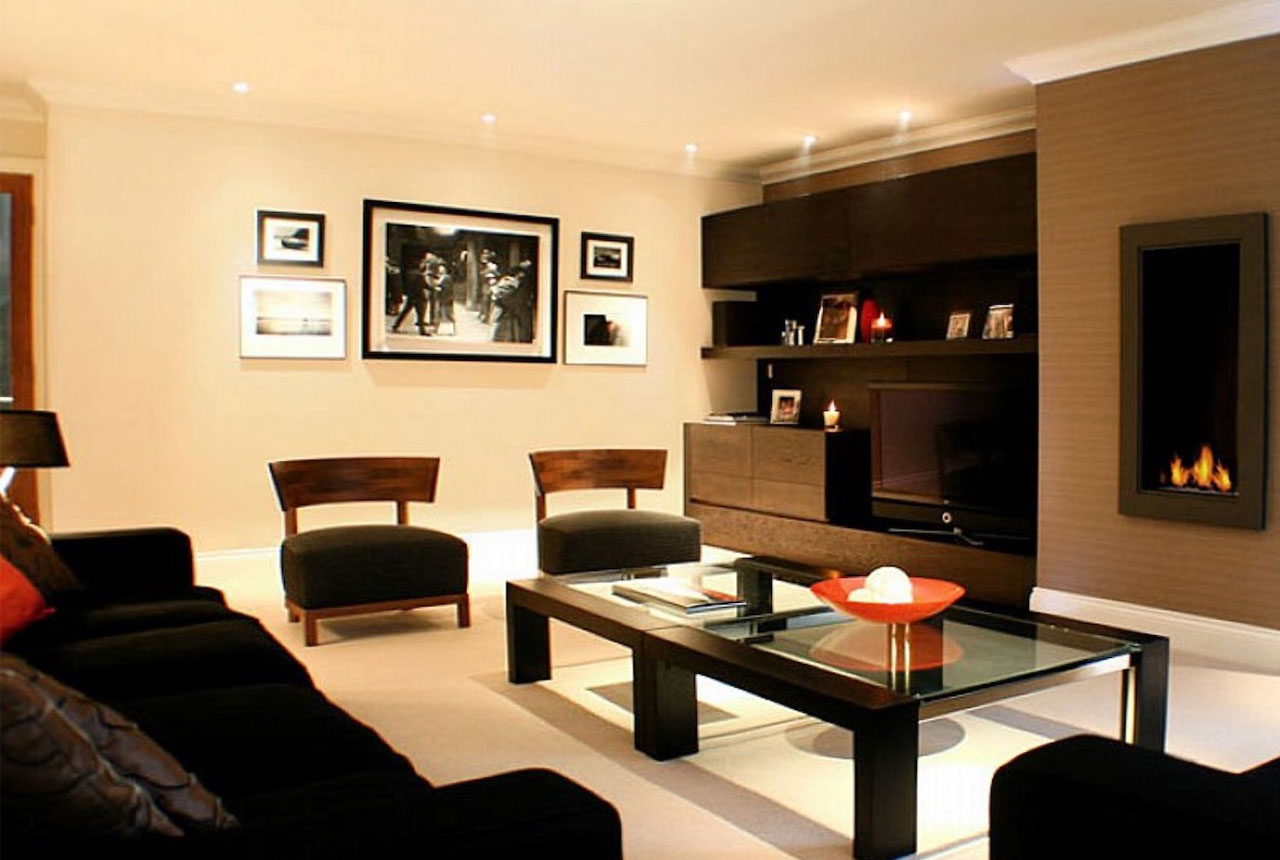 Let Natural Light In
Letting the natural sunlight in can easily illuminate and brighten up your living room. Living rooms that are dark and sulky may appear uninviting and can sometimes feel small and depressing. So, keep your windows open during the day, especially if the weather is good outside, and let light add coziness to your living room.
Wrapping Up
See?  Making your living room extra cozy doesn't have to be costly and elaborate. So, try using any of these changes above and watch as you turn your living room into a more inviting and heartwarming oasis for you and your guests.