Are you trying to learn about the different types of roofing materials? If yes, you should check out our guide by clicking here.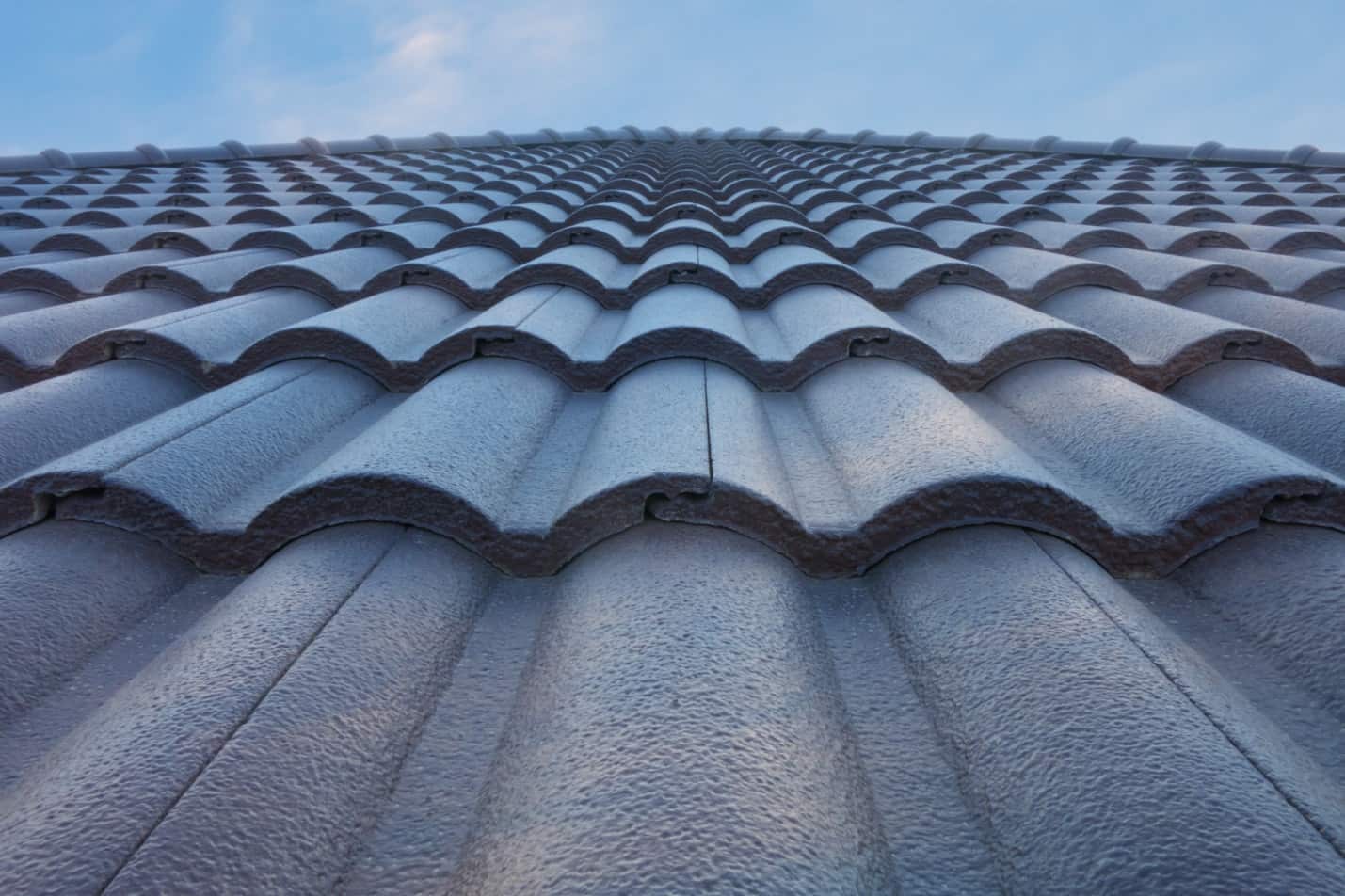 Are you looking to install a new roof on your home, but aren't sure which material to choose?
Choosing the right roofing material is a big decision. Installing a new roof can cost thousands of dollars, and if done right, this should be a project that you should only have to do once or twice in your lifetime.
But, how do you know which roofing material you should choose?
Check out this guide to discover the different types of roofing materials.
Asphalt Shingles
Due to their affordability, asphalt shingles are the most popular type of roofing material on the market.
Not only are they extremely affordable, but asphalt shingles are also incredibly easy to install and are available in a wide variety of colors and styles. You can even find asphalt shingles that mimic weathered wood shingles or slate roofs.
The price of asphalt shingles typically ranges from $70 to $120 per square. While this is very affordable, it's important to keep in mind that asphalt shingles don't last as long as many other roofing materials on the market.
The average roof lifespan for asphalt shingles is between 10 to 30 years.
If you live in an area that is prone to hail, you may also want to consider purchasing impact-resistant asphalt shingles for a slightly higher price.
Metal Roofing
Metal is one of the fastest-growing roofing materials on the market.
You can find metal roofing either in vertical panels or in shingles that resemble tile, slate, or shake. Metal roofing is great at sloughing off heavy rain and snow. It's also burn and wind-resistant.
The biggest benefit of metal roofing is that it can last up to 50 years and it's virtually maintenance-free. It's also a sleek, lightweight, and recyclable material.
The only real downside to metal roofing is that it's relatively expensive compared to other materials. Generally, metal roofing costs $100 to $300 per square. However, it's not unheard of to pay as much as $600 to $800 per square depending on the style you select.
Installing a metal roof also requires specialized skills, so it's not recommended to do this as a DIY project.
Clay Tiles
Clay tiles add elegance and texture to a roof. Clay tiles are long-lasting, non-combustible, and energy-efficient.
This type of roofing material is made from earthen clay that's molded into interlocking or rolled shapes and then fired for hardness. Clay tiles are often left unglazed to create that distinguished reddish-orange color.
However, clay tiles can be glazed and fired to form ceramic roof tiles.
Clay tiles thrive in hot climates with salty air, which is why you'll often find this material in deserts or along the Southern coast. The biggest downside to clay is that it can be rather expensive, costing between $300 to $500 per square.
However, if properly maintained, clay tiles can last between 40 and 50 years.
Concrete Tiles
Concrete tiles are very similar to clay tiles in that they're durable, long-lasting, and versatile.
They're also less expensive than traditional clay. This material is made by molding standard sand-mix concrete and coloring it to the desired hue. A variety of concrete tile styles are available, some of which resemble rolled clay tiles, and others that resemble wood shakes.
These tiles are sometimes finished with a decorative coating to give them a stronger aesthetic appeal. Like clay tiles, concrete tiles are very heavy and should only be installed by a professional.
Concrete tiles cost about the same as clay tiles, and they also have a lifespan of about 40 to 50 years.
Wood Shingles or Shakes
There's no denying the attractiveness of wood shingles or shakes.
If you're looking to give your house that classic charm, this is the roofing material for you. Wood shingles and shakes age naturally, creating a beautiful patina look over time.
Wood also has a high wind-resistance and is able to stand up to gusts of up to 200 miles per hour. While wood shingles are typically cut by a machine, wood shakes are handmade and take on a rougher-looking appearance.
Popular varieties of wood shingles and shakes include cedar, southern pine, and redwood.
It's important to keep in mind that due to fire codes, some areas prohibit the use of wood shingles. Wood shingles can also be a concern in wet climates, as wood can mold, rot, and split easily when in contact with moisture.
Additionally, it's important to remember that wood shingles and shakes require a bit more maintenance than other roofing materials. However, with proper maintenance, wood shingles, and shakes can last up to 30 years.
They're also more affordable than other roofing materials, coming in at about $100 to $150 per square.
Slate
For those on the hunt for durable and fire-resistant roofing material, slate is your answer.
Slate tiles can last for hundreds of years and can be found in a variety of colors such as grey, green, black, red, and purple. Slate is also water-resistant and resistant to mold and fungus.
Slate works especially well with homes that are of Colonial, French, or European style.
Of course, the longevity of slate comes at a price, with prices starting at about $600 per square. Slate is also rather heavy and will require professional installation/
If you love the look of slate but can't handle the price tag, then you may want to consider synthetic slate tiles as an alternative. These tiles are made from rubber, and they serve as a convincing stand-in for the real deal.
From the ground, it's virtually impossible to distinguish from the two materials.
Different Types of Roofing Materials: Which One Will You Choose?
Now that you know about the different types of roofing materials, it's time to choose which one is right for your home. Before you know it, you'll be looking at a brand new roof!
Be sure to check back in with our blog for more home-improvement related tips and tricks.