If you are a wine lover, a built-in wine cooler can be one great addition to your home. Besides keeping your wines in the perfect temperature, when creatively installed, they also elevate the beauty and value of your home since they look elegant and the desired feature to have.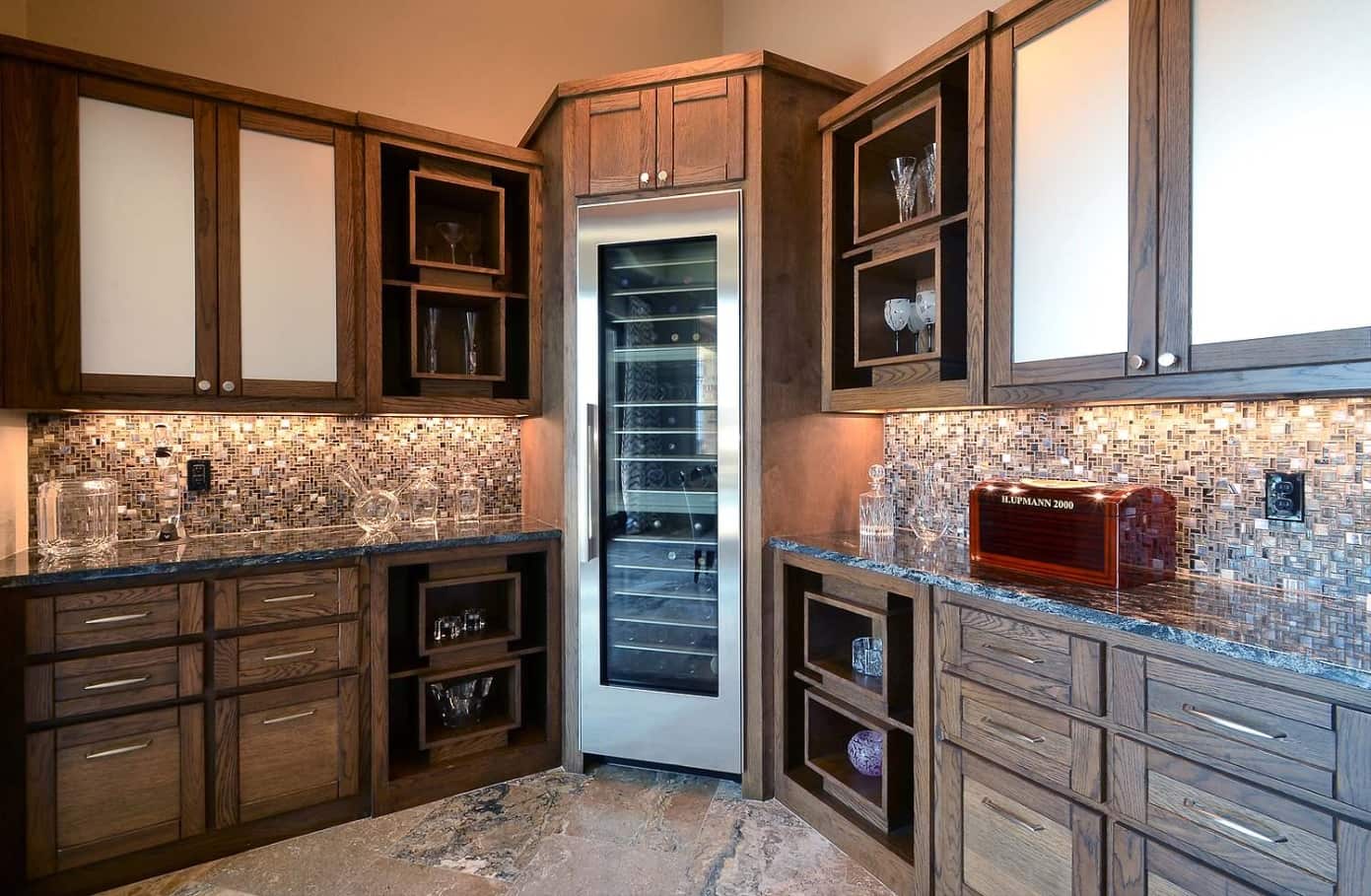 However, the installation of your built-in wine cooler demands thoughtful planning for many important reasons. There are a few factors to be considered:
The Spaciousness of Your Home
Adding anything to a smaller house is trickier than to a house that is big and spacious. Usually,  there is no dedicated place for a wine cooler in a typical house. Therefore, if you have plenty of unutilized spaces in your home, it is a lot easier for you to decide where and how to put it; you may even design a bar around it.
While a lot of space can give you the freedom to be creative with your built-in wine cooler, in a smaller setup you will need to get extra creative to squeeze out the perfect place for it. Nonetheless, you'll need to find a cooler to fit within the space you have decided for it.
Thankfully, these built-in wine coolers come in different sizes. You can check out some options with reviews from customers here: https://undergroundwinemerchants.com/reviews/edgestar-wine-coolers/
However, for a rather tiny home, the space under the staircase can be a clever option. Especially those with no wall staircase are amazing to fit your wine cooler regardless of its size – although you will mostly find them in big houses. A wine cooler can be installed under a walled staircase too. However, make sure you have enough space to open the door fully. Also, there are a few things to take care of, like ventilation.
In fact, before choosing any place for your built-in wine cooler there are
Three Things You Should Always Consider:
Light: You must put it in a place away from the sunlight since the internal chemistry of wine gets damaged by the ultraviolet ray. Find a place rather dry and darker to keep the quality intact.
Temperature: External weather can force your wine cooler to work harder increasing your energy cost or overheating the compressor to maintain a certain temperature. So don't place your wine cooler in a space that can be too hot in the summer or too cold during the winter if you live in a place with extreme weather.
Also, household appliances that produce a lot of heat, such as an oven, dishwasher, dryer, or washing machine, etc should be kept away from your cooler to keep it working nicely.
Ventilation: For a rear venting wine cooler, the venting unit needs at least two-inch of space on all sides for ventilation to prevent overheating; keep that in mind while installing yours.
Another smart space to place your wine cooler is your basement. This a weather-friendly option also and there you can install the cooler regardless of its size.
The only problem is, you will have to take the stairs up and down for your wine every time – which is a bit of a hassle. You might want to consider buying another small wine cooler to keep handy with a required number of bottles in it.
Your Personal Preferences
Everyone entertains differently and uses their entertaining space differently. So your wine cooler should be installed near to a place where you usually serve.
Kitchen
For many, the kitchen is their most favorite place to keep their wine stored since they love to cook and drink. If your kitchen is where people naturally gather and socialize, then it would make sense to have your wine cooler in the kitchen.
If there is an island in your kitchen, installing it under one side of it would be great; or you may place it under the countertop. Alternatively, you can recess it just (like a refrigerator) if your built-in wine cooler is taller than your kitchen counter.
Those who are thinking of installing your wine cooler under your countertop need to keep these points in mind:
1. To make space under your countertop for your wine cooler you may need to sacrifice some of your cabinet space. However, buying a wine cooler similar to your trash compactor's size and replacing it, can be a good idea to avoid the whole hassle.
2. Make sure your wine cooler is placed in such a way that you can access your wine easily; the door needs to be open at least 90 degrees. You could also buy a wine cooler with a reversible door so you can open it in whichever direction you need.
3. Keep the cords and outlets behind your wine cooler; if you don't have any outlets there, you must install it.
Living Room
People who mostly relax and hang out in the living room could have their wine cooler installed there too, so they can comfortably entertain their family and guests. It is also a pretty popular placement for wine coolers.
If you want to have yours in the living room, adding a little bar with it will make it look more charming. You can hire a professional and build a full bar or look for DIY bar ideas on the internet and make it on your own.
Dining Room
The dining room can be the right placement for your cooler if you are one of those who enjoy having wine with your dinner. However, you should be a little careful about installing it there if the room is not spacious enough since it's usually a busy place.
Conclusion
Installing your wine cooler has a lot to do with your taste and comfort. So plan it accordingly and find a place for it to fit in considering these few things mentioned here. Hope this article helps in deciding where to install your next wine cooler. Cheers!