Wood is a truly remarkable material, which is valued at all times. That is why it is possible to make out anything of it. And it will always be beautiful, inimitable, and original if the designer exerts a bit of his fantasy. Many people are accustomed that the wooden material is mainly used for the floor trimming and maybe for the walls in interior decoration. But take a look at our top 15 best wooden ceiling design ideas and you`ll admit the exquisite and cozy look of wooden ceilings.
Contents:
What is so Special about Wooden Ceilings?
Practice shows that wooden panels, planks, plates, slats, etc. occupy a leading position among all possible options for ceiling decoration. What is the main reason for that? Firstly, it is an excellent thermal and sound insulator. Secondly, there is a huge variety of types of wood: from the simplest and cheapest to valuable and expensive. This allows you to choose the material for each budget. And the most important feature of timber that it is a natural material, environmentally friendly. It is breathable, has a unique flavor and design. Empowered by the full force of nature, wood envelops you with a unique aura full of life. Another important detail – the timber has an interesting ability to scatter light. Many designers use this feature to create the effect of natural shading, where the play of light and shade becomes the main way of decoration.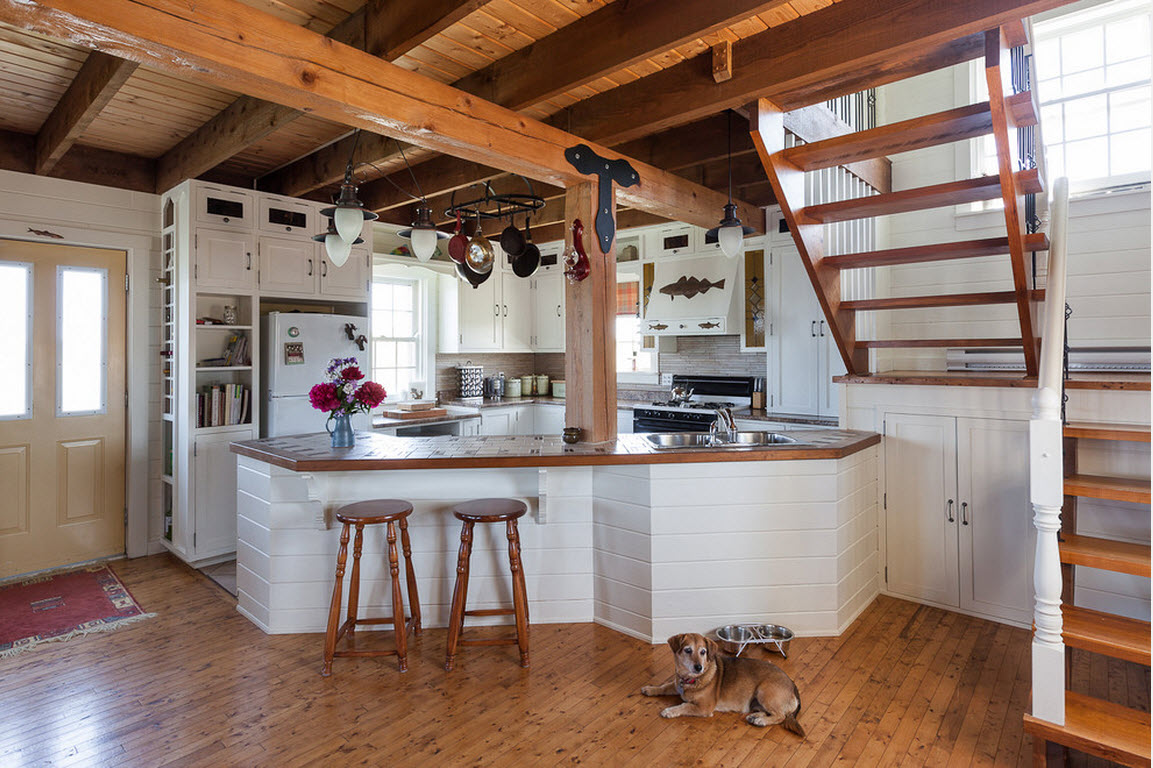 All the unique feature of a wooden ceiling is that it can be finished in absolutely different styles, and still look amazing, cozy, and comfortable. Of course, coffered ceilings, paneled with whole wood, look very elegant. But even an imitation of timber will create an elegant flavor. In addition, you can choose a certain kind of wooden ceiling for each design style.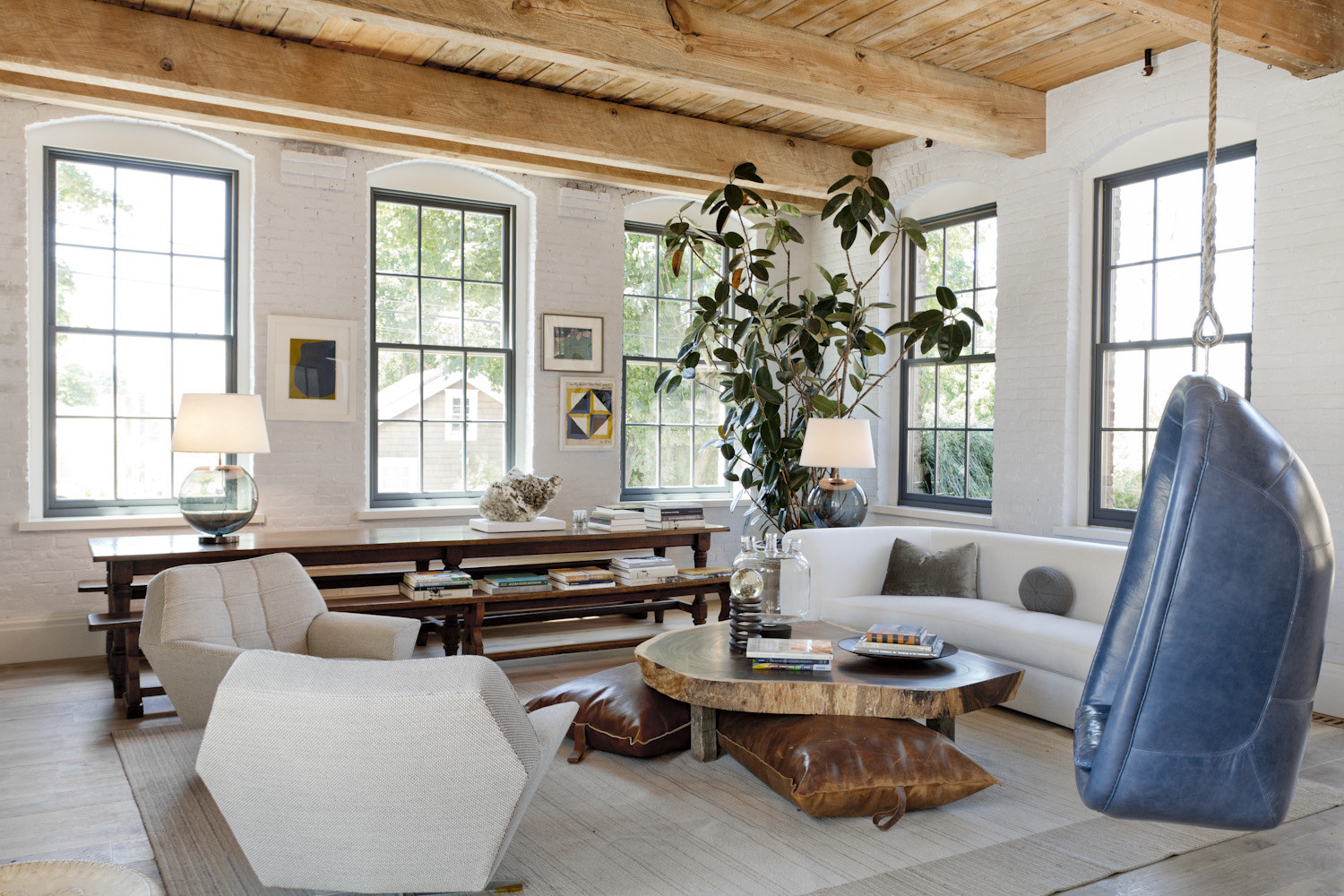 What else you need to know about such ceilings before you`ll choose them? It is important to consider that the wooden material is exposed to various environmental influences all the time: moisture, temperature, insects, and so on. Therefore, the wooden ceiling must be treated with a special antiseptic. But make sure that these substances are not toxic.
Another question is the price. As we mentioned above, there are cheap wood, an average priced material, and very expensive types. So, firstly, you must determine the available finances and then choose the type of wood for your ceiling. The selected style of interior design can hugely impact your choice. For example, a high-tech, modern or minimalist approach requires more expensive wood, with a varnished surface, and so on. But you can opt among cheap types for Provence or Country. At least, they must have an appropriate and harmonious appearance.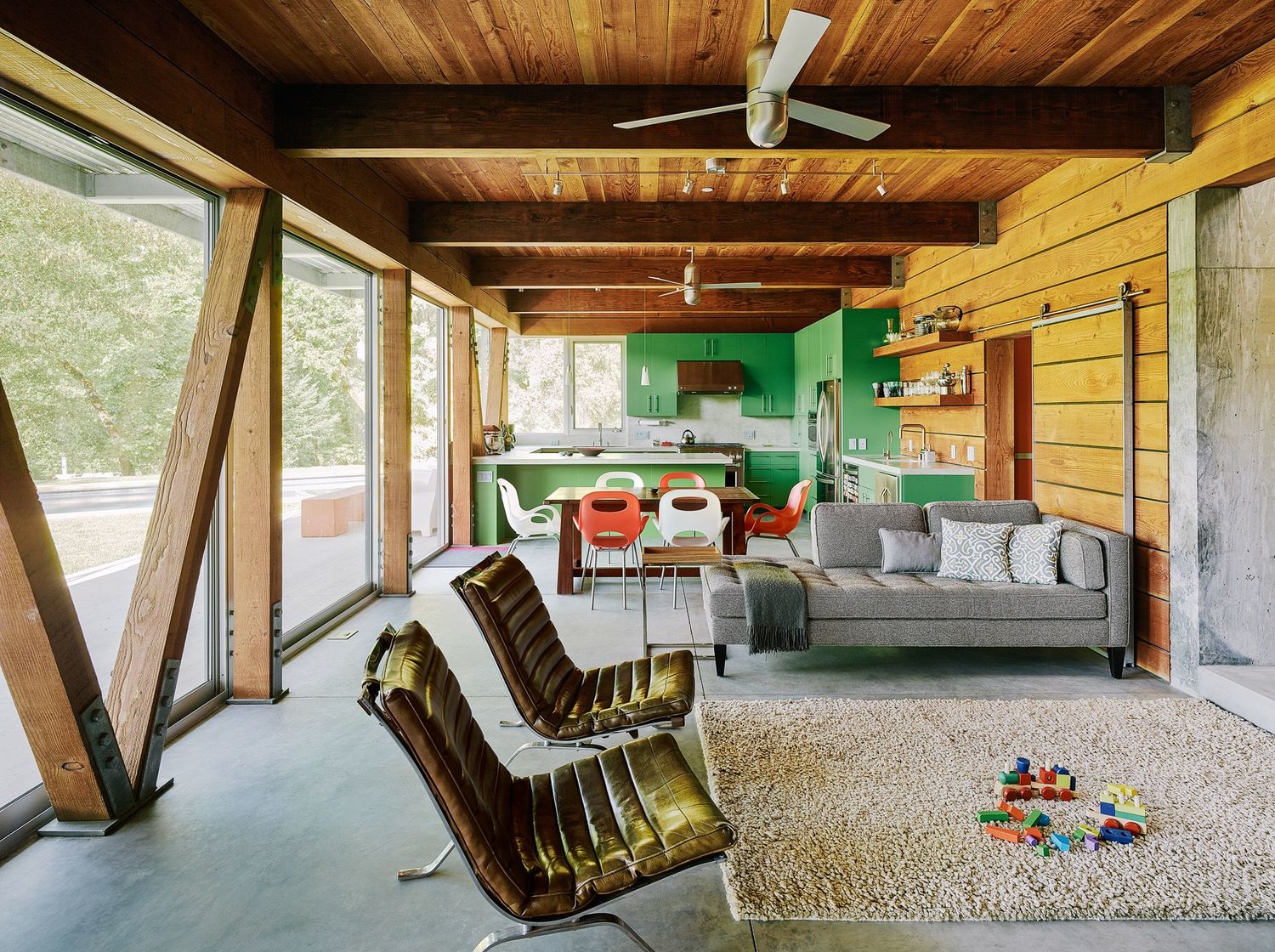 Also, note that the wooden ceiling will greatly reduce the height of the room for about 10-15 centimeters. Therefore, if the ceiling is too low, this type of finish is undesirable. But in any case, it is possible to use various techniques for increasing or lengthening of visual space. Next, make a wiring plan and identify the location of lamps and other electrical appliances.
A Variety of Wooden Items
Of course, the nobler wood is, the better and more beautiful it comes for the ceiling and all the other items. For example, one of the most popular wooden types is considered to be pine. But not everyone can afford it. And the cypress is the most popular wood in some countries. Its structure has small pockmarks, thereby any interior achieves an exotic charm after applying such a trim.
It is noteworthy that you should take into account all the nuances in the selection of wooden design elements. For example, the boards, made of a wooden core, have a tendency to crack, and moreover, they are difficult to handle. But they have excellent water-repellent structure. But the boards made of the edges of the barrel does not crack and are easier to process.
So, as we said, there is a wide range of wood represented on the market currently. Therefore, we will list some of the materials for wooden ceilings below.
Wall Paneling
It is the same size edged boards, that are planed and grooved. To make it clear, "groove" means that the boards have mounting "tongue and groove" that allows fast and high-quality installation and enhances the overall strength of the construction. Mainly used types for the production of ceiling paneling are pine, cedar, larch, oak, beech, mahogany, and so on.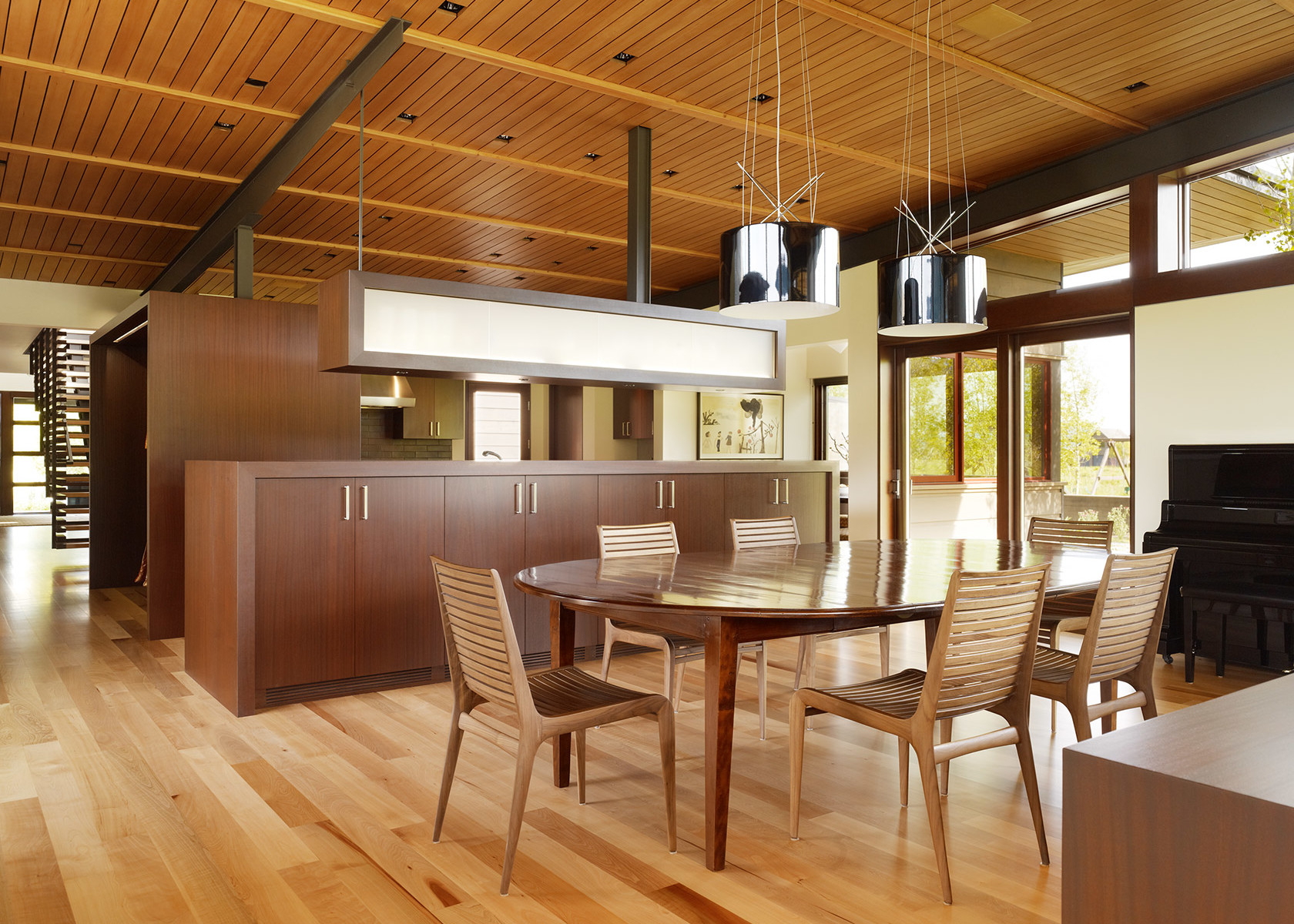 Wooden Panels
This decorative finishing material made mostly of fine wood, but not completely. As a rule, expensive types are only on the front side. The remaining two layers are made of less expensive and more common spruce and pine. These layers are glued together under heat and large pressure. Wooden panels are popular with their high quality, durability, and spectacular look. And also they're known for the fact they can be quickly and easily installed.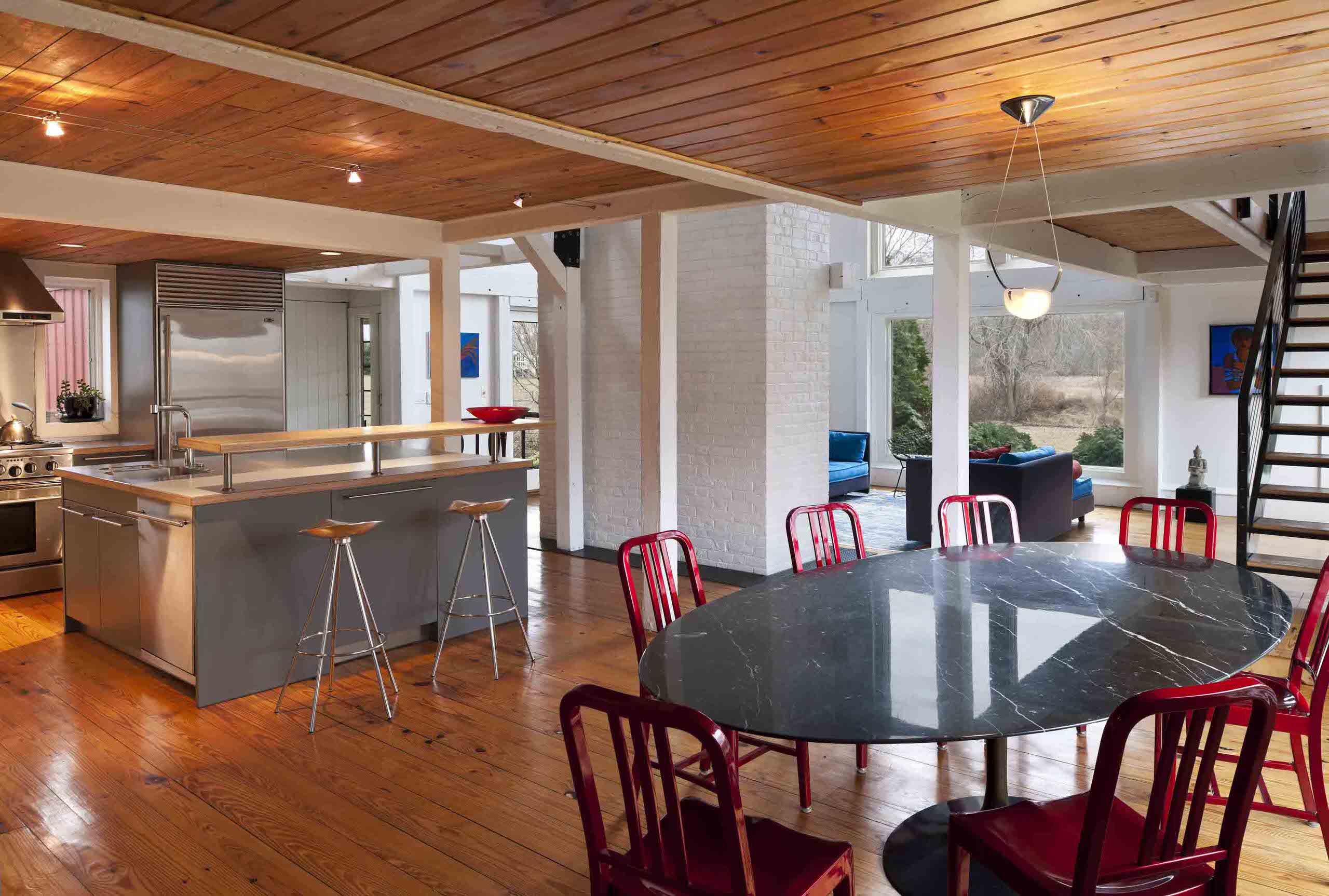 Facing Plates
These are slabs of fine wood. They are produced in a very wide range. The most popular kind of boards is completely saturated with wooden wax. This makes its panel waterproof that allows you to install it in the kitchen and in the bathroom too. Also, the wax impregnation makes the panel impervious to dirt. In addition, they do not have a tendency to crack or delaminate.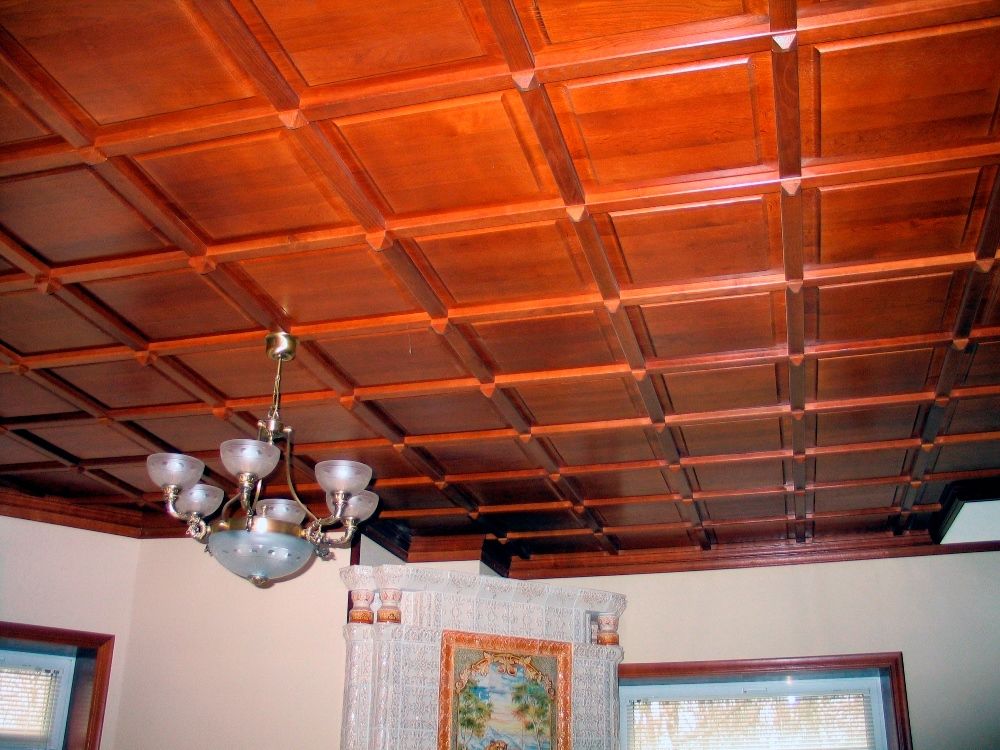 Plywood
Plywood is very wear-resistant and durable. It consists of several superposed layers of wood. The handling is very simple, it is easy to color or tint. Many designers love tinted plywood, as this option clearly reflects the natural structure of wood. To become waterproof, it must be treated with special solutions. It also gives the plywood extra strength.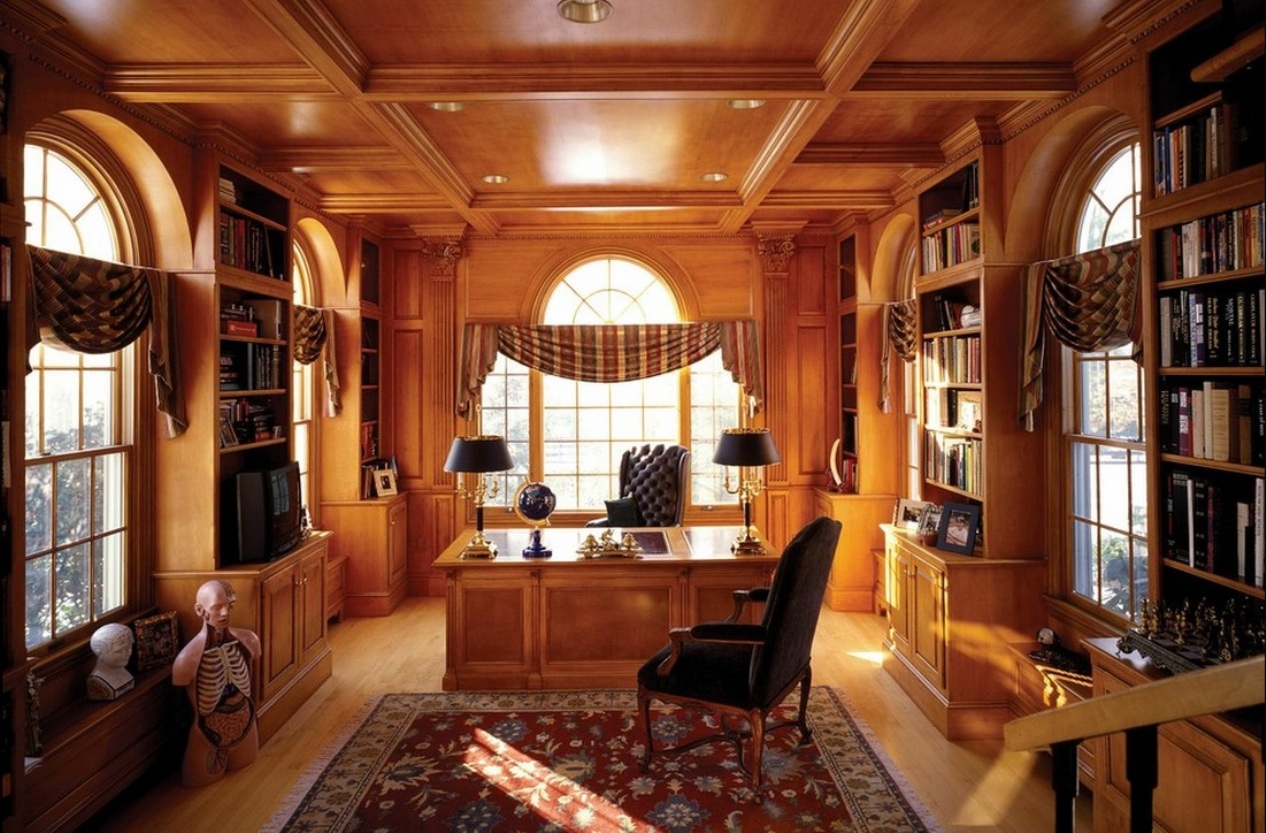 Wooden Wallpaper
This decoration material is considered a highly promising innovation. It combines standard wallpaper and panels that infinitely expanded the possibilities of designers. Wood wallpaper possesses elegant texture. There are wallpapers of veneer or cork. They use valuable species of wood that are glued to the paper for "veneer wallpaper". Sheet or roll cork wallpaper is resistant to an odor can be easily cleaned of dirt, and have good sound insulation.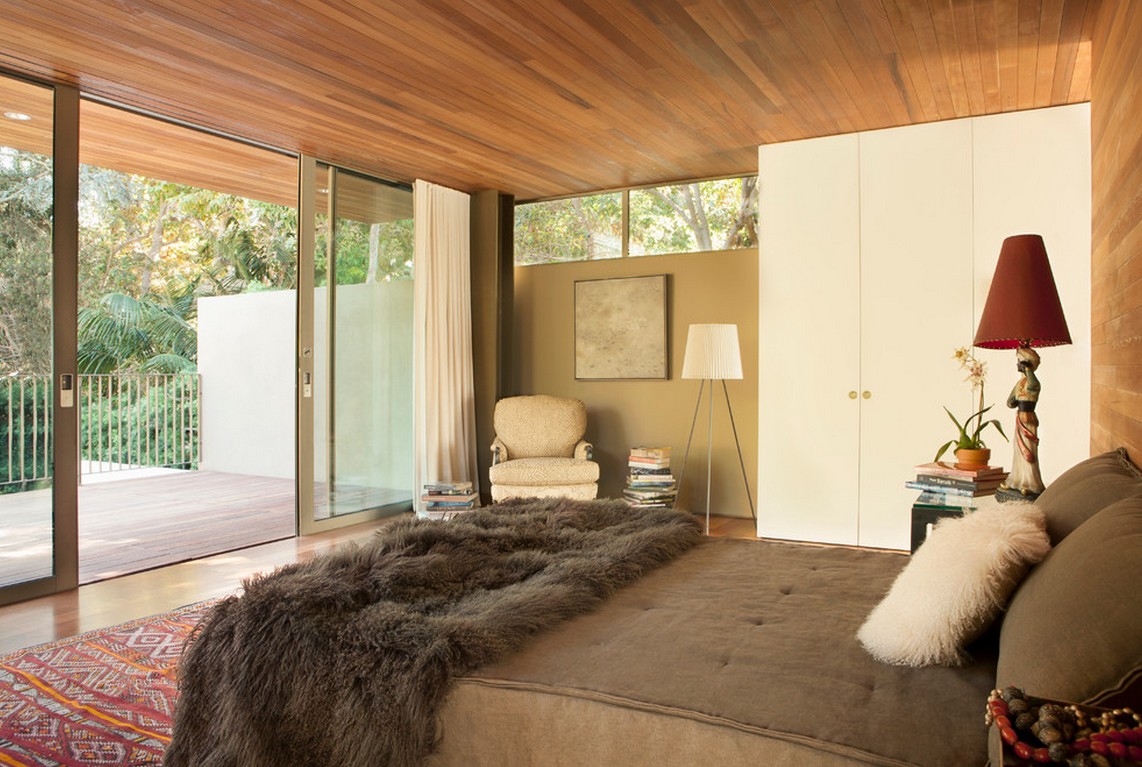 Ceiling Wooden Moldings
It is a kind of wood baseboard for the ceiling. According to many experts, it is the most strong and durable material. It is easy to hide some imperfections or ceiling roughness with moldings. The thickness of the items is 120 millimeters, which considerably reduces the number of joints when sheathing. There are laminated and veneered products. The fillet is mounted on top of the wooden ceiling with nails or screws with plugs, liquid nails, or clips. It is a very impressive and beautiful addition. You can even create a composition on the ceiling of such types of moldings.
False Beams
Decorative false beams occupy a special place among the wooden elements for ceiling decoration. They have a number of advantages: the lightness of the product, ease of installation, and high durability. It is very convenient that you can hide any wires within these beams. Also, they can accommodate fixtures. Designers often use false beams for visual expansion of the space or raising of the ceiling.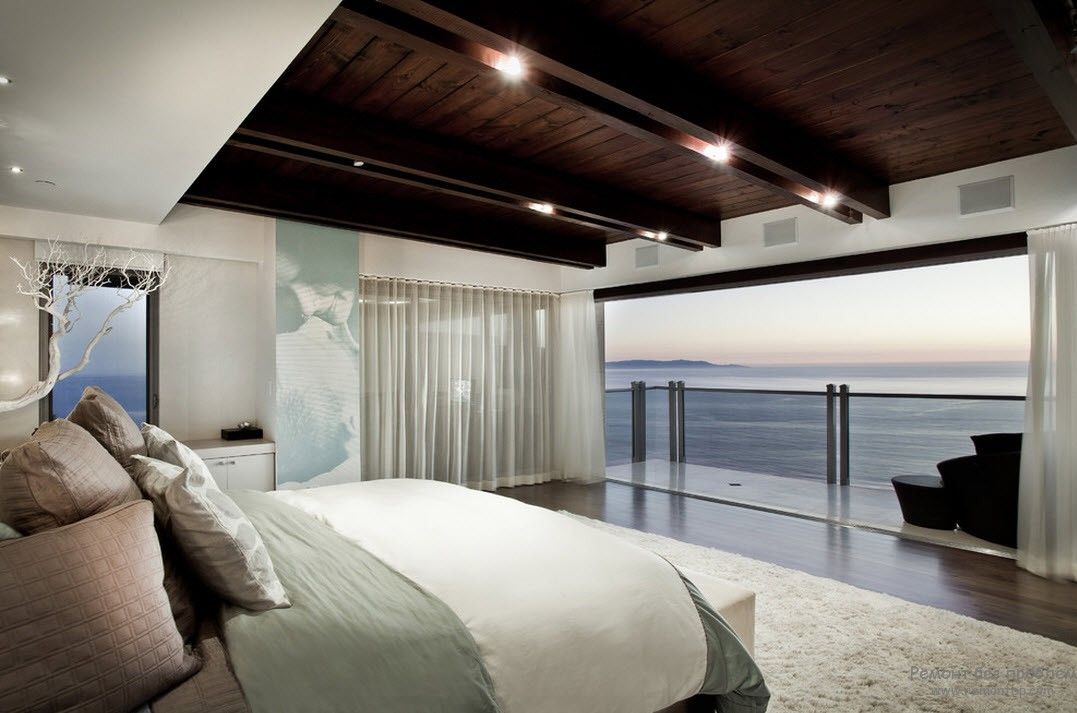 Wood Plank Ceiling
It is a very common and popular type of wooden ceiling that appears as a solid wooden surface set of independently treated planks. It may be both a separated structure on struts to hide the overlapping or to be fastened right to the bearing ceiling constructions.
Photo from bobchatham.com
Such a ceiling design provides great possibilities to revive the interior with the top surface corresponding to the wooden floor. Also, in addition to ecological properties and decent practicality, the wood plank ceiling is up to all modern lighting fixtures and can hide electrical wiring perfectly.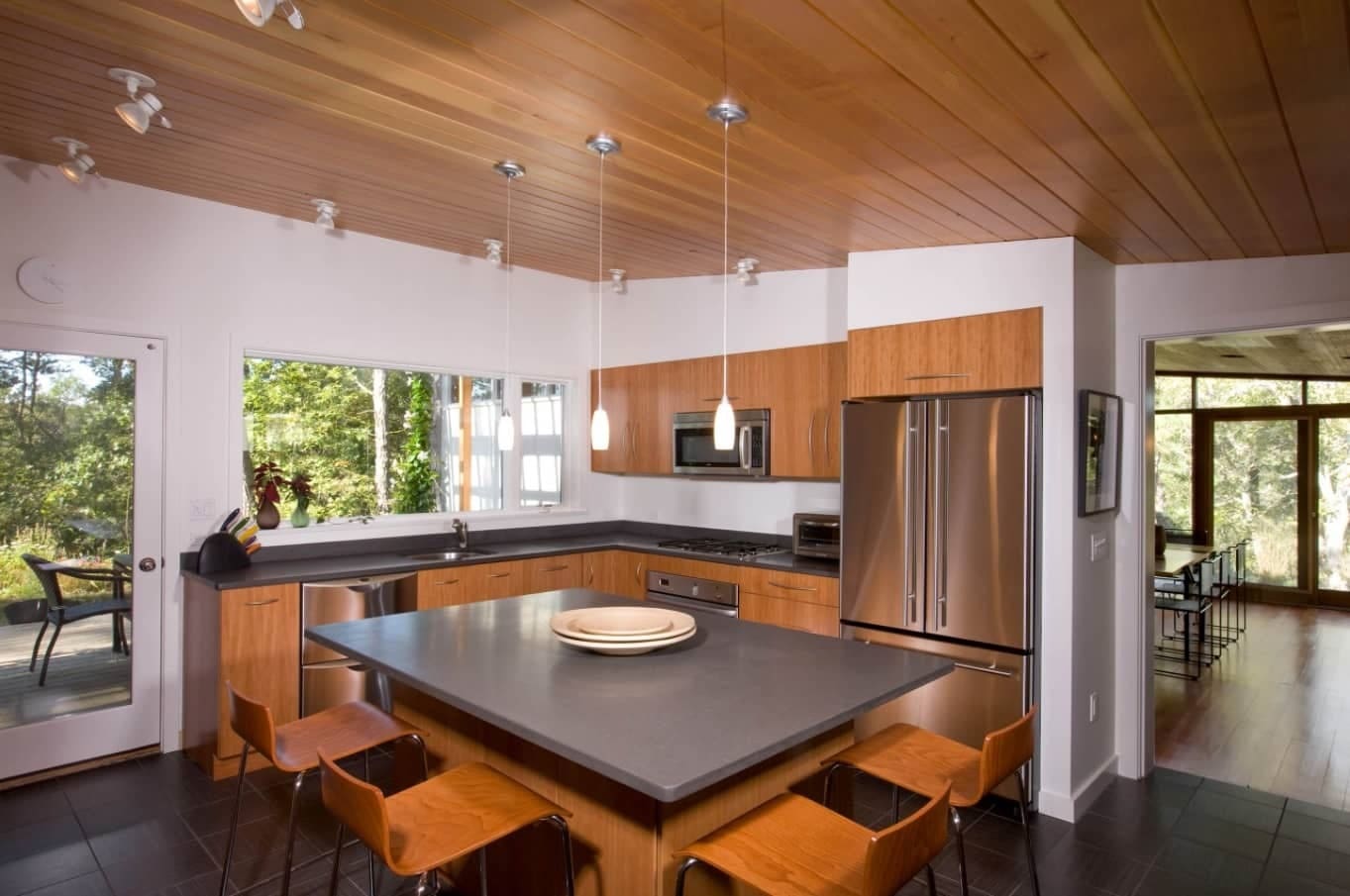 Photo credit: hammerarchitects.com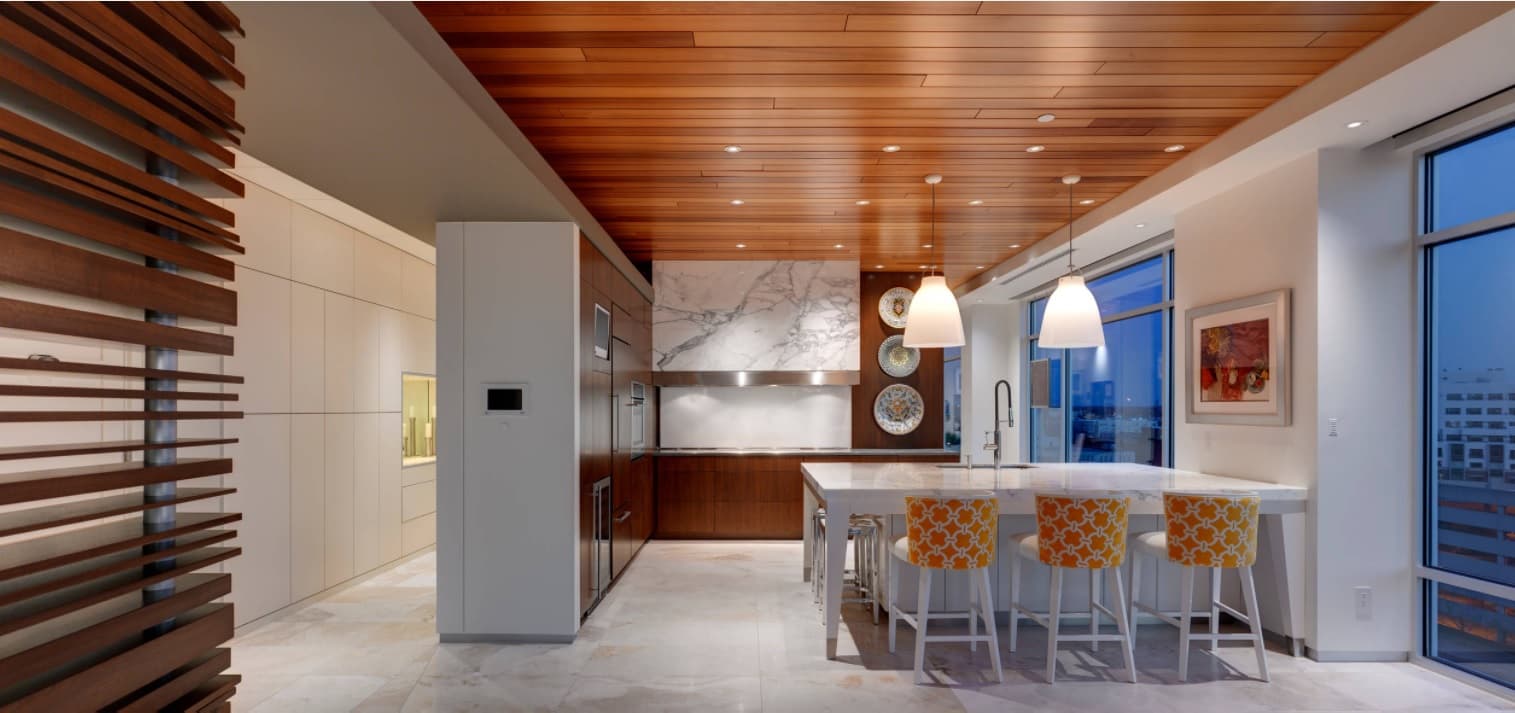 Photo by: haus-arch.com
Wood Slat Ceiling
One of the most visually effective types of ceiling design allows you to effectively emphasize the status and aesthetic taste of the owner. Wooden planks that usually form a lattice is a quite simple yet stylish interior element. Such a design is a win-win solution for Scandinavian, minimalistic, high-tech, and many other interiors. Moreover, it combines well with wood slat wall – another modern interior element that usually used as zoning.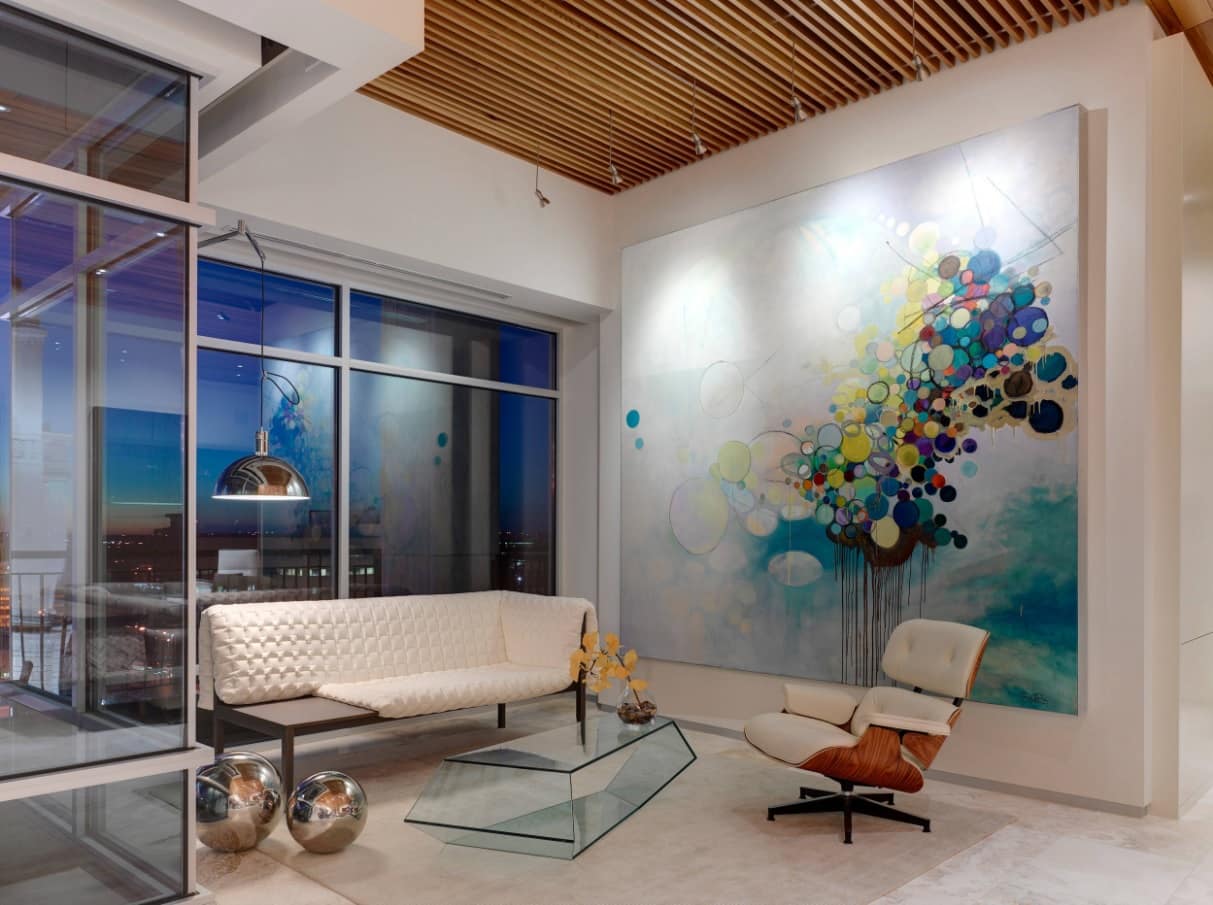 Wood slat grid often plays a purely decorative role to create a more sophisticated ceiling design. It gives the interior volume and content. Of course, it is an element that requires space, so it's not expedient to use it in small apartments.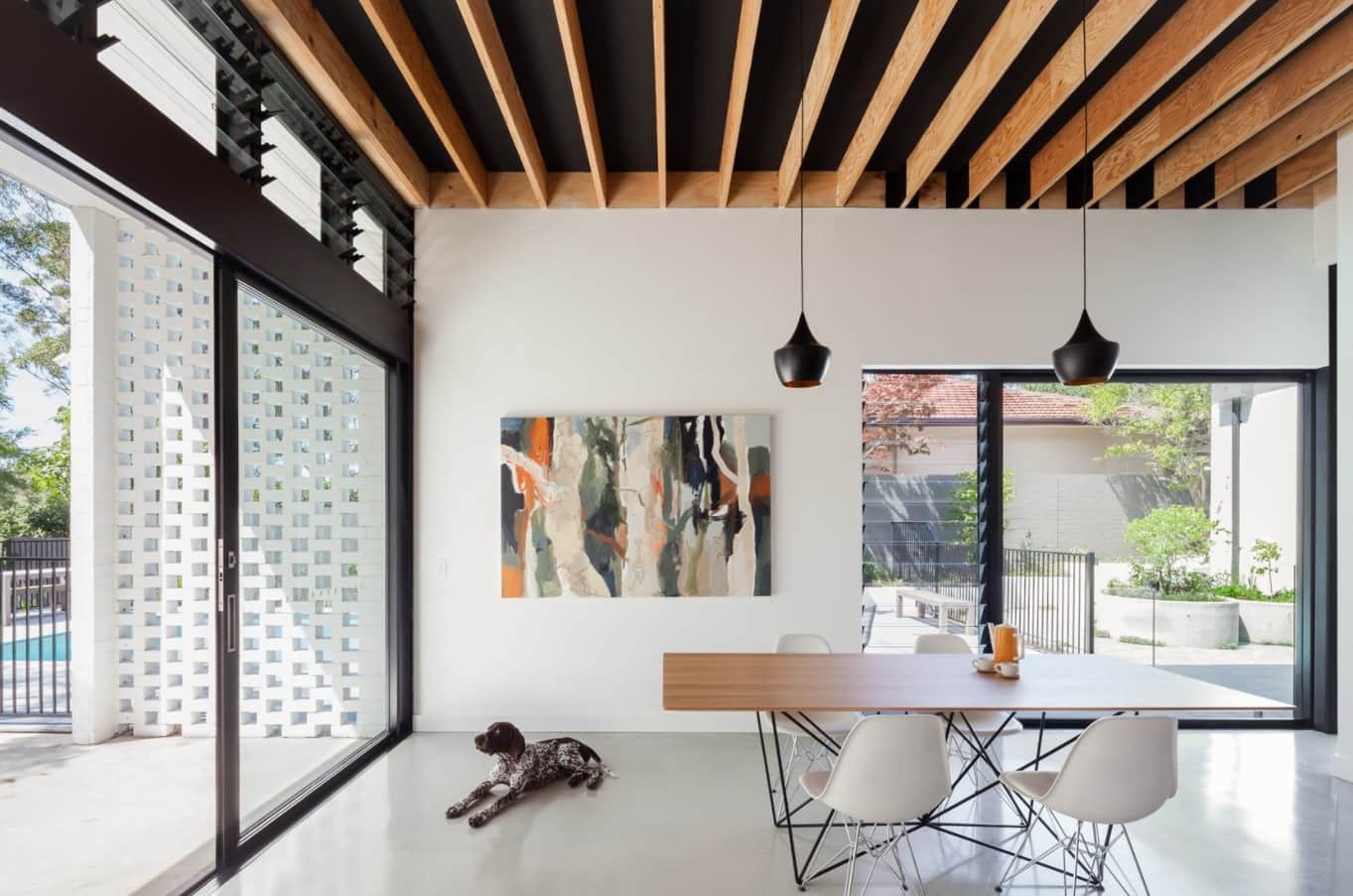 Photo by: steeleassociates.com.au
Top 15 Best Wooden Ceiling Design Ideas. Decor
You can make the room strict or elegant, low-key, or homey by using the wooden ceiling. Therefore, various projects of wooden elements can be applied depending on the destination, the style of the room, and its functional load.
toning coat or clear lacquer emphasize the unique wooden pattern. It can be painted in any color. Any of these treatments improve the strength and durability of wood, protecting the wood from moisture and parasites in addition to the appearance.
Wooden structures and compositions. Wood is easy to process that contributes to the creation of interesting compositions with projections with relief beams, portals, and so on. It is a sophisticated and elegant accent to the interior.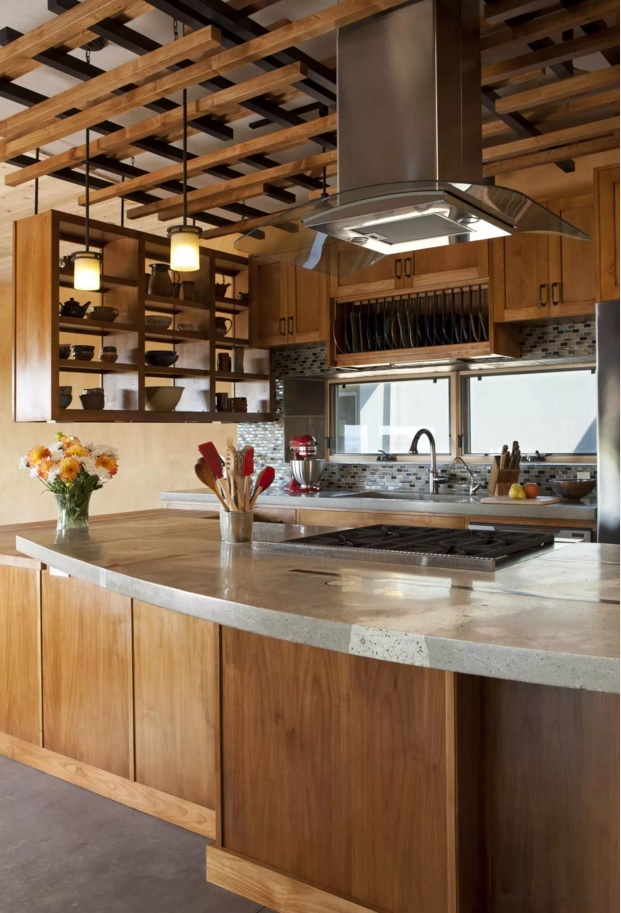 When decorating the room with any material, it is important to take into account the influence on its overall atmosphere. For example, dark wood species will reduce the room. Therefore, they should be used in spacious and well-lit rooms. But you can make out small rooms with light shades of wood and they will be even a little more spacious. Many designers like to make compositions of different types of wood, which is very unusual and interesting. But it also can not be accepted if the room is too small.
Decorating the ceiling with wood is not only beautiful but also convenient. It can successfully hide the wires and ventilation pipes.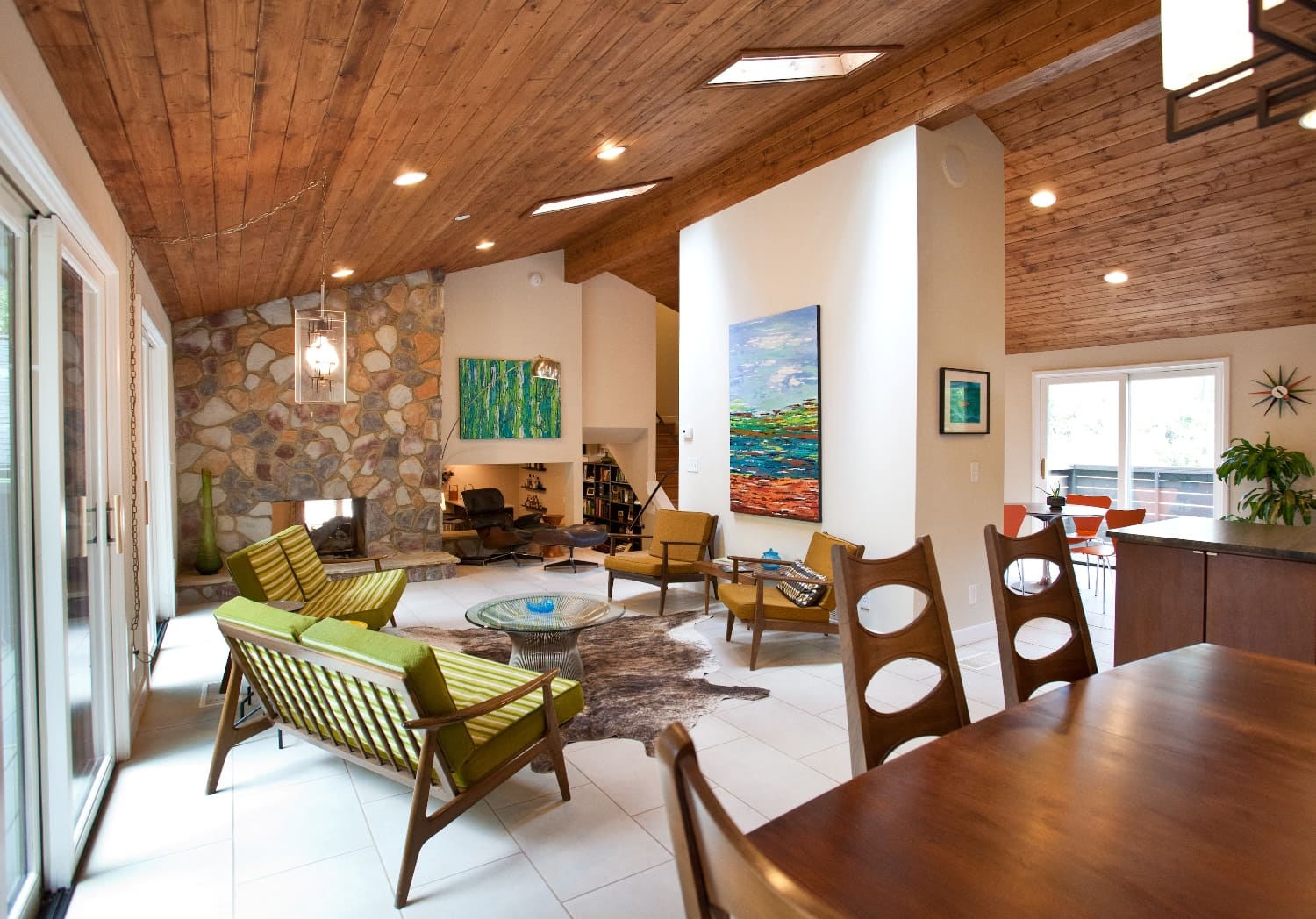 So, there are lots of varieties of wooden ceilings, as well as the wood itself. And design options are even more. The main thing is to think carefully about the overall style to make the interior design look harmonious. But it`s simpler with wood. This material is "friendly", it fits virtually all styles, furnishings, purses, and preferences of the owners.